Top 10 Unforgettable Kontrabidas We All Loved to Hate
Admit it, you secretly rooted for them, too.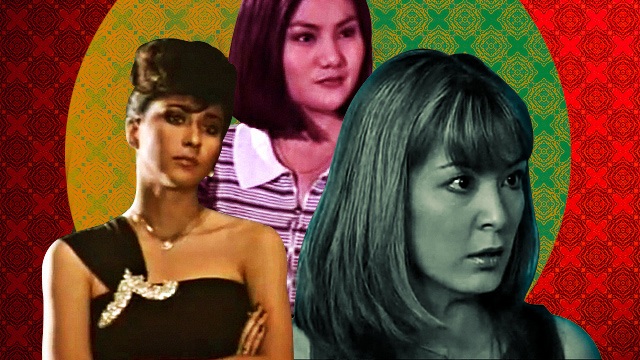 (SPOT.ph) Real talk: A Filipino drama's success when it comes to ratings and potential pop-culture iconography status is parallel to how viciously evil and memorable its kontrabida is. You may be rooting for the protagonist to prevail, but it's the antagonists who leave long-lasting impressions in our minds. Essentially, the kontrabida is a sacrificial lamb—she needs to give the audience a cathartic experience like no other, despite being hated tremendously by many in the process.
Below, we rank the 10 best local antagonists who have achieved this, and in the process contributed to the success of their films and teleseryes. After all, as the late great villainess of the silver screen Bella Flores once said: "Walang bida kung walang kontrabida."
10. Vera Cruz
As seen in: Magkaribal (2010)
Played by: Angel Aquino
Best viewed as a satire of the oft-pretentious fashion world, Magkaribal was made even more sensational with the glamorous Vera Cruz as its primary antagonist. A former supermodel who soon became the country's premier fashion designer, she butted heads with the beautiful Victoria (Gretchen Barretto) and was committed to making her and her sister Gelai's (Bea Alonzo) lives a living nightmare.
ADVERTISEMENT - CONTINUE READING BELOW
Most memorable moment: Vera has committed a lot of transgressions against the two sisters, but nothing beats the finale episode, when she planned to drop a huge bejeweled chandelier on the two as they took their bows at their fashion show. We won't spoil the teleserye's ending, but let's just say it was pretty controversial.
9. Clara Del Valle
As seen in: Mara Clara (1992 to 1997)
Played by: Gladys Reyes
This classic soap opera about two babies switched at birth wouldn't be the same without Gladys Reyes as the Clara, the ultimate brat. With a permanent sneer plastered on her face and a propensity for throwing tantrums, the only joy in Clara's life lay in tormenting the perpetually angelic Mara (Judy Ann Santos).
CONTINUE READING BELOW
Recommended Videos
Most memorable moment: Clara would taunt and physically hurt Mara many times over, but when the bullied girl started to fight back, the duo created soap-opera gold. Reyes would even recount that during one especially intense staged fight, she got actual bruises and bloody scratches!
8. Angelika Santibañez
As seen in: Marimar (2007 to 2008)
Played by: Katrina Halili
A graduate of the talent search show Starstruck, Katrina Halili proved herself to be an excellent kontrabida actress when cast in a star-making turn in GMA's Marimar. The brazen Angelika would stop at nothing to secure her future, even going so far as to serve as the lover to both the patriarch and heir of the moneyed Santibañez clan. Of course, she also delighted in making life difficult for the sweet Marimar (Marian Rivera).
ADVERTISEMENT - CONTINUE READING BELOW
Most memorable moment: When Marimar confessed to Angelika her love for Sergio (Dingdong Dantes), the cold-hearted vixen threw her silver bracelet in the mud and ordered her to prove her love by picking it up using her mouth. It just doesn't get any campier than that.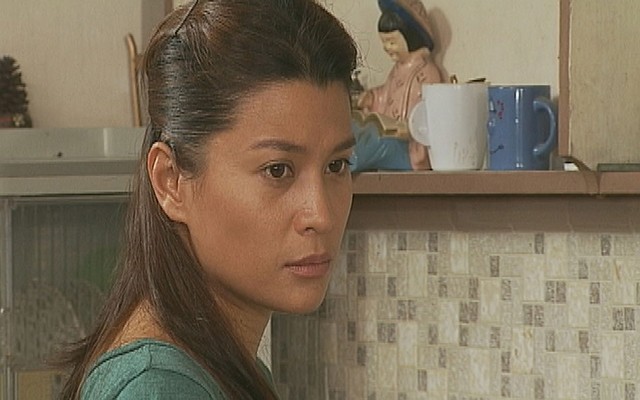 7. Sally Concepcion
As seen in: Sa Dulo ng Walang Hanggan (2001 to 2003)
Played by: Mylene Dizon
Often, the most effective villains are those who come from a place of hurt. When the lover of the once-sweet Sally is suddenly killed, she took it upon herself to exact revenge on those she believed culpable—a.k.a. the innocent Angeline (Claudine Barretto).
Most memorable moment: How far would you go to protect a secret? For Sally, it meant jumping off a flight of stairs in lieu of having her evil plans discovered. Talk about #extra?
6. Miss Minchin
As seen in: Sarah ...Ang Munting Prinsesa (1995)
Played by: Jean Garcia
ADVERTISEMENT - CONTINUE READING BELOW
Marking the first appearance of Jean Garcia on this list, Miss Minchin is essentially all your strict teachers and cranky titas combined and amplified. As she forced the once-wealthy heiress Sarah (Camille Prats) into serving as a maid and subjected her to all forms of abuse, she became the stuff of nightmares for many a '90s kid.
Most memorable moment: When she catches Sarah and her fellow servant girl Becky (Angelica Panganiban) stealing bread due to their extreme hunger, Miss Minchin flies into a wild rage—she hits both the girls all over several times and even imprisons both of them in a pig pen overnight! Welp.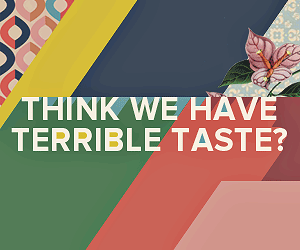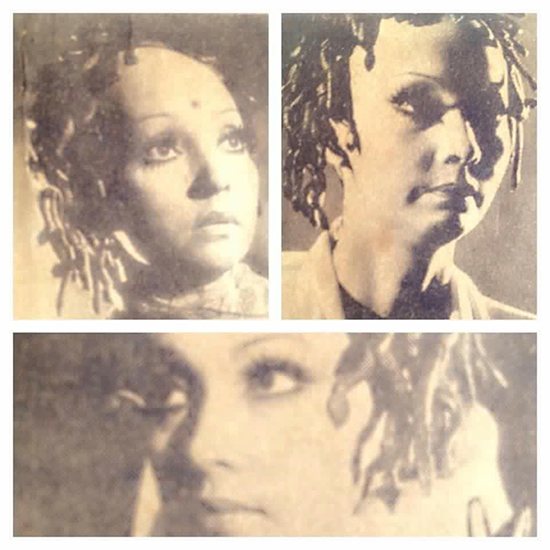 5. Dr. Valentina Vrandrakapoor
As seen in: Lipad, Darna, Lipad! (1973)
Played by: Celia Rodriguez
As with Darna, many actresses have had the chance to portray the renowned super-villainess—but no one comes close to Celia Rodriguez' sinuous performance. With a mangle of serpents as her crowning glory, she dazzled as she faced off against the virtuous Darna (Vilma Santos) and proved to local audiences just how glamorous evil can be.
ADVERTISEMENT - CONTINUE READING BELOW
Most memorable moment: A notable scene involves Valentina reclining on a bed sans any clothing, with only a multitude of snakes to drape and caress her body. Remember, this was the early '70s—to say that this was a daring move is a huge understatement.
4. Doña Brigida "Mamita" Espero
As seen in: Maria Flordeluna (2007)
Played by: Liza Lorena
What's worse than a new stepmother? Apparently, an evil step-grandmother with an intimidating, booming voice, as Flordeluna (Eliza Pineda) learns the hard way. Mamita is callous and cold-hearted, and won't hesitate to make poor Flor feel the full force of her wrath.
Most memorable moment: It's one thing to verbally abuse and belittle a child, but physically assaulting one is another level of wicked. Every instance of Mamita hitting Flor would only serve to make audiences hate the doña and root for the plucky heroine even more.
3. Lavinia Arguelles
As seen in: Bituing Walang Ningning (1985)
Played by: Cherie Gil
ADVERTISEMENT - CONTINUE READING BELOW
What makes the character of Lavinia Arguelles so great is how nuanced it is. In a masterful performance, Cherie Gil plays the songstress as a real human being—there's an inherent sadness and dissatisfaction to her portrayal reminiscent of Bette Davis in All About Eve. When the rising star of her former fan Dorina Pineda (Sharon Cuneta) threatens to eclipse her own, Lavinia gets protective of the one thing that makes her genuinely joyful, and will stop at nothing to safeguard it.
Most memorable moment: Watching Dorina's star power as she performs onstage may have been a bit too much for Lavinia, who grips her glass of water as she confronts her rival and delivers one of the most unforgettable movie lines in Philippine cinema (which is immortalized for the millennial age in a hilarious Instagram account created by Gil herself).
2. Madame Claudia Buenavista
As seen in: Pangako Sa 'Yo (2000 to 2002)
Played by: Jean Garcia
With her intense hatred for all maids and an insistence to always be referred to as "madame", Claudia Buenavista is the prototype for every other rich doña-type villainess to come after her. Her ruthless spirit and general aura of superiority was played to perfection by Jean Garcia, who made the character memorable even to this day.
Most memorable moment: Nothing can beat the chemistry Madame Claudia and her rival Amor Powers (Eula Valdez) had with each other. Whenever they faced off in a confrontation, the television screen was charged with electricity. And let's face it, no one can slap a bitch like Claudia can.
ADVERTISEMENT - CONTINUE READING BELOW
1. Selina Pereira-Matias
As seen in: Mula Sa Puso (1997 to 1999)
Played by: Princess Punzalan
You know you did a great job as a kontrabida actress when random fans would attempt to attack you while you're at the mall. And it's no wonder why—Selina Pereira-Matias was pure sin. As the ambitious daughter of the Pereira clan, she'd stop at nothing to secure the the family's wealth, even if it means killing off the heiress Via (Claudine Barretto) or having several of her peers murdered or raped. Additionally, a running gag of the soap opera was how Selina would survive several near-death experiences from a car explosion to getting cancer, proving just how hard it is to get rid of evil.
Most memorable moment: Who can forget that classic scene where Selina engineers a bus explosion? As she watches the bus (which everyone believes Via is in) erupt into flames, she laughs demonically, spawning a multitude of memes that are still relevant today.
ADVERTISEMENT - CONTINUE READING BELOW
Share this story with your friends!
---
Help us make Spot.ph better!
Take the short survey
Load More Stories