10 Exciting Season Premieres to Mark on Your Calendar
We got the dates!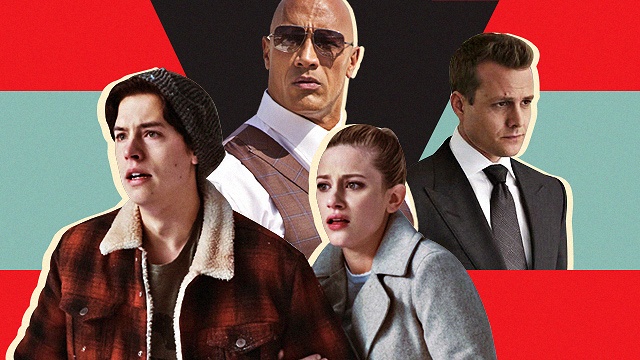 (SPOT.ph) We may be well past the middle of the year but that doesn't mean there aren't new things to look forward to—especially when it comes to TV. And the good news is, you don't have to stick to reruns when some of your fave TV shows are coming back on air for another season. So, better give your friends a heads up, because these shows will have you booked and hooked for the months ahead.
ADVERTISEMENT - CONTINUE READING BELOW
CONTINUE READING BELOW
Recommended Videos
Sense8 (Season 3)
Returning date: June 8
Watch it on: Netflix
It was heartbreaking when Netflix announced that they would be cancelling the show. Fans expressed their love for the series online but Netflix comforted them with a finale that would hopefully resolve the major cliffhanger from the second season. At least we get some sort of explanation about how the sensates came to be. It's not exactly the new season everyone was hoping for, but a two-hour special is enough. 
Queer Eye (Season 2)
Returning date: June 15
Watch it on: Netflix
It's hard to believe it's only been five months since the new Fab Five graced our screens in February. In the words of grooming expert Jonathan Van Ness, "Can you believe?!" But yes, he'll be coming back along with design expert Bobby Berk, fashion guru Tan France, culture mentor Karamo Brown, and food specialist Antoni Porowski for the second season of Queer Eye. They'll be back in Georgia using their expertise to give guys (and girls!) of all kinds a week-long pick-me-up and a fresh start.
ADVERTISEMENT - CONTINUE READING BELOW
Marvel's Luke Cage (Season 2)
Returning date: June 22
Watch it on: Netflix
After getting positive reviews for its first season, Marvel's Luke Cage returns with an exciting new set of episodes that follows the escaped-criminal-turned-hero who has superhuman strength and unbreakable skin. The second season deals with Cage (Mike Colter) gaining popularity in the streets of Harlem, but once again having to tread the line between villain and hero when he meets a new foe, Bushmaster (Mustafa Shakir).
GLOW (Season 2)
Returning date: June 29
Watch it on: Netflix
Neon-colored spandex? Check. Crazy hairstyles? Check. A bunch of '80s references? Double check. With all of these and a group of ladies not afraid to hilariously rough it up in the wrestling ring, GLOW is bound to be even more fun the second time around. Whereas the first season built on the characters, this time, the ladies are finally getting to work on the real-life late-night television show from the '80s that this Netflix series is based on. 
ADVERTISEMENT - CONTINUE READING BELOW
Suits (Season 8)
Returning date: July 8
Watch it on: USA, Jack TV
Okay, so maybe Meghan Markle (a.k.a Rachel Zane) went on to marry her real-life Prince Charming (a.ka. the actual Prince Harry). But in the world of Suits, she and Mike Ross (Patrick J. Adams) moved to Seattle so Rachel can work there and Mike can start anew. But back in New York, Harvey Specter (Gabriel Macht) still has a lot to deal with, especially since he's now the firm's managing partner. (Plus, Katherine Heigl joins in on all the legal drama.)
Orange Is the New Black (Season 6)
Returning date: July 27
Watch it on: Netflix
The last season of this cult-favorite show revolved around only three days of riot in the Litchfield prison. Fans were left wondering what happened to Piper (Taylor Schilling), Crazy Eyes (Uzo Aduba), and Red (Kate Mulgrew) as battle-ready officers went face-to-face with them. The short teaser for the sixth season doesn't reveal much—just an empty cafeteria, a flip phone lighting up, a prison van on the move, and...a chicken? It'll be interesting to see what they cook up next, especially when the new episodes come with the tagline, "Bye bye, Litchfield—it's a whole new world!"
ADVERTISEMENT - CONTINUE READING BELOW
Better Call Saul (Season 4)
Returning date: August 6
Watch it on: Netflix
The show follows the life of small-time lawyer Jimmy McGill (Bob Odenkirk) a.k.a. Saul Goodman (a play on "S'all good, man") before he got caught up with Walter White (Bryan Cranston) and Jesse Pinkman (Aaron Paul). If you started watching Better Call Saul to fill the gap that Breaking Bad left, then you're in for some good news. The show's creator says that the upcoming fourth season is going to start becoming as dark as Breaking Bad. Let's just hope that means more original characters will show up on the show soon.
Ballers (Season 4)
Returning date: August 12
Watch it on: HBO, HBO Go
With all the movies that have come out—and are coming out—that star Dwayne Johnson (Jumanji, Rampage, Skyscraper), you'd almost think he wasn't coming back for his HBO sports comedy-drama, Ballers. But he's still at the top of his game as he returns as Spencer Strasmore, a retired football player-turned financial manager for the fourth season of the show.
ADVERTISEMENT - CONTINUE READING BELOW
Dynasty (Season 2)
Returning date: October 12
Watch it on: ETC, Netflix
Gossip Girl fans who loved its drama were pleased to find a new guilty pleasure when the revival of '80s show Dynasty aired in 2017. It's no surprise then that the show is coming back for a second season. The show follows the roller-coaster life of 25-year-old Fallon (Elizabeth Gillies) and her trying to prove herself worthy of her complicated family's business and the billions that come with it.
Riverdale (Season 3)
Returning date: October 18
Watch it on: ETC, Netflix
The last episode of the hit teen drama show probably left you sitting on the edge of your seat. It's okay, you can lean back now, because it'll be back before you know it—and with one more episode than the last season, too. The last one had 22, whereas the upcoming one is supposedly going to have 23. The third season is reportedly going to focus more on the friendships and relationships of the characters rather than add to the already-kind-of-high body count.
ADVERTISEMENT - CONTINUE READING BELOW
Load More Stories