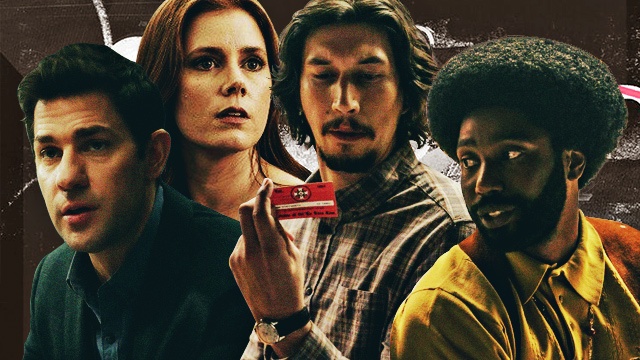 (SPOT.ph) J.K. Rowling once said that Hogwarts would be there to welcome fans home, whether on the page or on screen. If we're lucky, we get to visit both. There's always something magical about seeing your favorite book realized as a live action (or even animated) piece and seeing what was once just part your imagination, actually come to life. It's even better if the end result is actually good!
ADVERTISEMENT - CONTINUE READING BELOW
From A Song of Ice and Fire-turned-Game of Thrones, to reading Gone Girl then watching Rosamund Pike's chilling performance as Amazing Amy, some of our favorite films and television shows are actually adaptations of some of our favorite novels. So, we've compiled a list of upcoming shows and movies based on books that we just can't wait for.
Note: This list is not ranked, and does not include films or shows based only on novels (sorry, comic books and graphic novels—not that we aren't excited for Captain Marvel!) scheduled for release in the next year.
Movies
BlacKkKlansman
Based on: The memoir Black Klansman by Ron Stallworth
Release date: August 10
It almost doesn't sound like a real-life story. But this stranger-than-fiction tale set in the 1970s about an African-American detective who infiltrates a local chapter of the Ku Klux Klan, only to become its head actually happened. Spike Lee directs this insane story, based on Ron Stallworth's memoir, with football player-turned-actor John David Washington starring as Stallworth, and Star Wars' Adam Driver as his fellow detective. BlacKkKlansman recently won the Grand Prix, the second highest prize at the 2018 Cannes Film Festival.
ADVERTISEMENT - CONTINUE READING BELOW
Recommended Videos
Crazy Rich Asians
Based on: The novel of the same name by Kevin Kwan
Release date: August 17
Kevin Kwan's mega-successful novel about an Asian-American woman meeting the crazy rich family of her boyfriend for the first time showcased Asians in a light not often seen in the mainstream—one of a contemporary and modern Asia. The film adaptation, directed by Jon M. Chu stars Constance Wu as Rachel, an American-born Chinese professor who is brought to Singapore by her boyfriend, where she meets his family for the first time, not knowing that her boyfriend comes from the highest of the high society in Asia. This groundbreaking rom-com is the first Hollywood film in 25 years to feature an all-Asian cast (that also includes an appearance by Kris Aquino!).
Based on: The stories in The Jungle Book by Rudyard Kipling
Release date: October 19 
Sure to be compared to Disney's very successful The Jungle Book remake from 2016 directed by Jon Favreau, Mowgli might be at a disadvantage. However, director Andy Serkis' take (yes, that Andy Serkis) is clearly a much darker, more terrifying version than Disney's and Favreau's. Based more on Rudyard Kipling's classic collection of stories (rather than the Disney animated film), Mowgli is a bit more menacing. There are no songs here as human boy Mowgli, raised by a pack of wolves, grows up learning the harsh, brutal rules of the jungle and faces off with deadly animals and threatening humans alike. Mowgli boasts a star-powered cast, with Serkis playing Baloo, Matthew Rhys and Freida Pinto play humans, and the likes of Christian Bale, Cate Blanchett, and Benedict Cumberbatch voice some of the animals Mowgli encounters.
ADVERTISEMENT - CONTINUE READING BELOW
The Girl in the Spider's Web
Based on: The novel of the same name by David Lagercrantz
Release date: November 9 
While not a sequel to David Fincher's mind-blowing adaptation of The Girl with the Dragon Tattoo that starred Rooney Mara, this reboot of the Millennium series still boasts exciting pedigree. Based on the fourth book of the series, and the first not written by Stieg Larsson (author David Lagercrantz took over after Larsson died in 2004), The Girl in the Spider's Web reintroduces everyone's favorite goth hacker Lisbeth Salander, this time played by The Crown's Claire Foy. She and journalist Mikael Blomkvist (Sverrir Gudnason takes over for Daniel Craig) enter a brand-new web of spies, corruption, and crime. The film is being helmed by Evil Dead remake director Fede Alvarez.
TV Shows
Based on: The novel of the same name by Gillian Flynn
Release date: July 8 
ADVERTISEMENT - CONTINUE READING BELOW
Before knocking everyone's socks off with Gone Girl in 2012, author Gillian Flynn broke into the publishing scene in 2006 with the equally dark and mysterious Sharp Objects. And it's finally getting the screen treatment on HBO. The story revolves around Camille, a crime reporter who returns to her hometown after a stay at a psychiatric hospital due to years of self-harm. There, she investigates a grisly murder involving two young girls. This forces Camille to face some of her demons once more. This plum role is to be played by none other than multiple-time Oscar nominee Amy Adams, and the series is directed by Jean-Marc Vallée, who recently directed 2017's mega-hit TV adaptation of the novel Big Little Lies.
Castle Rock
Based on: Stephen King novels
Release date: July 25 
Stephen King had quite a 2017, with some of the biggest hits of the year being based on his works, such as the killer-clown horror It and Netflix's Gerald's Game. But it wasn't all good, as The Dark Tower was critically panned. He's hoping to get a winning streak going again with a string of projects based on his novels coming soon, including It: Chapter 2, a TV version of The Dark Tower, a remake of Pet Sematary, and The Shining sequel Doctor Sleep among many, many others coming to screens by 2020. Next up for King, though, isn't a series just based on one book, but on King's works as a collective. Working with producer J. J. Abrams, Castle Rock is expected to put together many of King's novels into one "cinematic universe," and will include King alums such as Bill Skarsgard (It) and Sissy Spacek (Carrie) in new roles.
ADVERTISEMENT - CONTINUE READING BELOW
Tom Clancy's Jack Ryan
Based on: The novels by Tom Clancy
Release date: August 31
Fresh off his stint scaring the pants off viewers while also making us feel a lot of emotions with A Quiet Place, John Krasinski continues to shake off the "Jim from The Office" vibes, as he is now here to stop terrorists and kick ass. Taking over the role of Jack Ryan (played by the likes of Alec Baldwin, Chris Pine, Harrison Ford, and Ben Affleck), Krasinski is set to play the famous character created by Tom Clancy. While all the previous Jack Ryans were in film, this is the first TV series featuring the character in what looks to be a thrilling, action-packed tale of spies, terrorists, and government conspiracies.
Based on: The novel of the same name by Caroline Kepnes
Release date: September 9
As if Dan being Gossip Girl wasn't surprising enough, Penn Badgley is back to shock more viewers in You, a part-crime drama, part-psychological thriller based on Caroline Kepnes' novel of the same name. In You, Badgley stars as a bookstore owner who falls in love—or rather, becomes obsessed—with one of his customers (Once Upon a Time's Elizabeth Lail) and is willing to do absolutely anything, including murder, to get her. This twisted tale is sure to make your feelings about Badgley even more complex. The series also stars Pretty Little Liars' Shay Mitchell, making this the ultimate teen show mash-up of your dreams.
ADVERTISEMENT - CONTINUE READING BELOW
[BREAKING] We have confirmed from multiple sources that @AmazonStudios new billion-dollar #LOTR series will open its first season centered on a young Aragorn.

Let's discuss whats available and how this opens up Tolkien's Legendarium. A thread. #Tolkien
/1 pic.twitter.com/mfbkf4jyX6

— TheOneRing.net (@theoneringnet) May 16, 2018
The Lord of the Rings
Based on: The series of the same name by J.R.R. Tolkien
Release date: November 2019 (tentative)
If you hadn't had enough of the 557 minutes of Peter Jackson's trilogy (or 682 minutes if you're watching the extended version) and then another 462 minutes (532 minutes, extended) of The Hobbit trilogy, then you must be excited for Amazon's The Lord of the Rings TV series coming in the next year. While some have questioned the necessity of such a project, many are embracing the TV aspect of it, maybe allowing for an even more in-depth adaptation of the books. Reports say that Amazon is spending anything from U.S. $500 milion to a billion (!) dollars for the series, making it one of—if not the most—expensive show on television. "My precious" is right.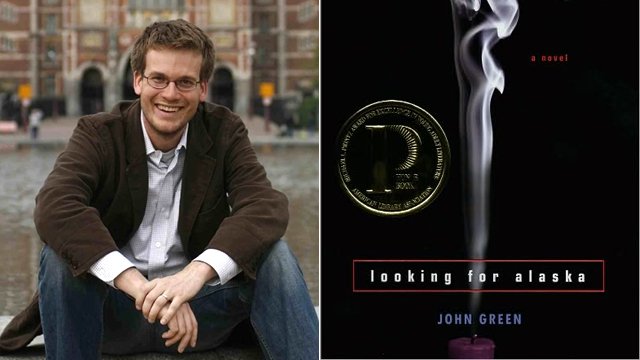 ADVERTISEMENT - CONTINUE READING BELOW
Based on: The novel of the same name by John Green
Release date: TBD 2019
Attached to one of the most famous names in the young adult genre, a John Green project is sure to be exciting. Unlike The Fault in Our Stars and Paper Towns, this latest adaptation of a Green novel will be a miniseries on the streaming network Hulu. This means more time to spend with Green's quirky yet very relatable characters. In Looking for Alaska, which has yet to cast its leads, we follow Miles "Pudge" Halter as he meets and falls in love with a girl named Alaska, leading to a mystery-filled year at boarding school. The show is being adapted by Stephanie Savage and Josh Schwartz of The O.C. fame, and it feels like they are the perfect fit for this story.
Share this story with your friends!
---
Help us make Spot.ph better!
Take the short survey
Load More Stories