Incredibles 2 Is the Right Mix of Humor, Heart, and #Wokeness
Finally, our 14-year wait is over!
(SPOT.ph) When The Incredibles first came out in 2004, it became an instant hit, joining the roster of successful Pixar films like Toy Story and Monsters, Inc. It was more than just the kapows and bonks you'd expect from a superhero animation. It had loads of humor, unforgettable characters cosplayed by generations to come, and most of all, heart.
The 14-Year Wait
Die-hard fans who spent years waiting for the sequel believed that it would come out in 2019, exactly 15 years after the first Incredibles. They thought it would perfectly reference the scene where supervillain Syndrome (a.k.a. Buddy) screamed, "Too late! Fifteen years too late!" Sorry, fan theorists, your theory is foiled.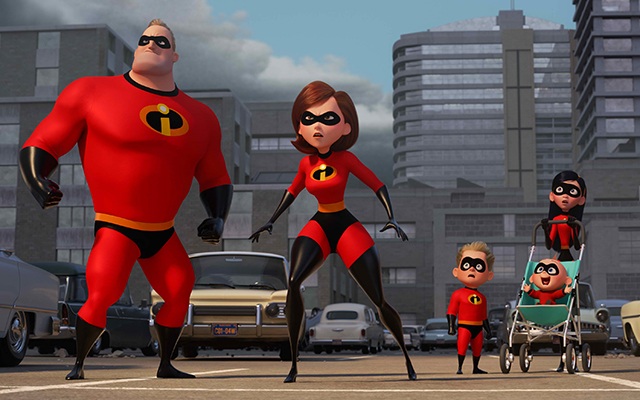 ADVERTISEMENT - CONTINUE READING BELOW
CONTINUE READING BELOW
Recommended Videos
Incredibles 2 begins exactly at the end of the first Incredibles, where the family thwarts The Underminer's giant destruction vehicle from taking over the city. While it's supposed to feel like a linear story, there's a slight disconnect when you realize that this sequel is more culturally and politically relevant. In 2004's The Incredibles, there were a few jokes that might not sit well in today's "woke" era, while Incredibles 2 injects relevant issues such as advocacy, feminism, and breaking traditional gender roles.
Pro tip: Try watching The Incredibles via DisneyLife right before you hit the cinemas for Incredibles 2, just to pick up where things left off.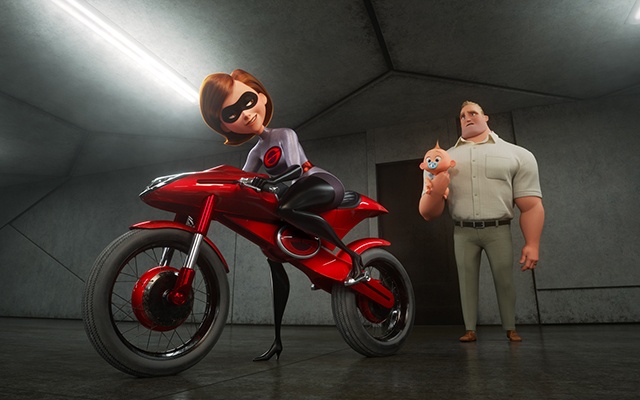 ADVERTISEMENT - CONTINUE READING BELOW
Spoiler-Free Synopsis
Superheroes are still illegal. Bob Parr/Mr. Incredible (Craig T. Nelson) and Helen Parr/Elastigirl (Holly Hunter) are still struggling to keep their superhero identities a secret. As their waistlines expand and they try to get a steady job in suburban triteness, they secretly long for their heydays of crime fighting. Their daughter Violet (Sarah Vowell) is going through puberty, while son Dash (Huck Milner) is struggling to stifle his superpower. Baby Jack-Jack (Eli Fucile) is adorable as ever.
The couple is recruited by new character Winston Deavor (Bob Odenkirk), a rich techie businessman and superhero fan, along with his tech inventor sister Evelyn (Catherine Keener), who both want to help fight for their rights. He enlists Elastigirl on a crime-fighting job with the ulterior motive of bringing superheroes out of hiding and back in the limelight. We see several other new characters—such as the awkward Voyd (voiced by Sophia Bush)—recruited for Winston's vision of making superheroes legal again.
ADVERTISEMENT - CONTINUE READING BELOW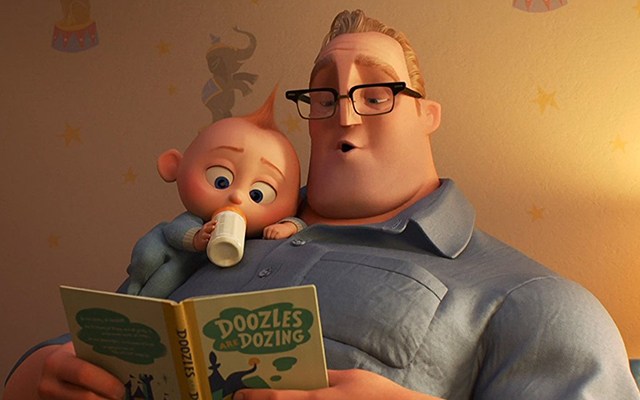 As Mr. Incredible struggles with his new role as a sleepless stay-at-home dad, a villain named Screenslaver emerges. Elastigirl makes it her personal mission to unmask this cyber-villain with the help of supportive politicians such as The Ambassador (Isabella Rossellini).
Retro Feast
Just like the first movie, certain scenes will give you a Spy Kids and X-Men vibe, especially when Winston rounds up a mix of outcasts with superpowers. You'd half-expect a bald man in a wheelchair to come in and give a speech.
ADVERTISEMENT - CONTINUE READING BELOW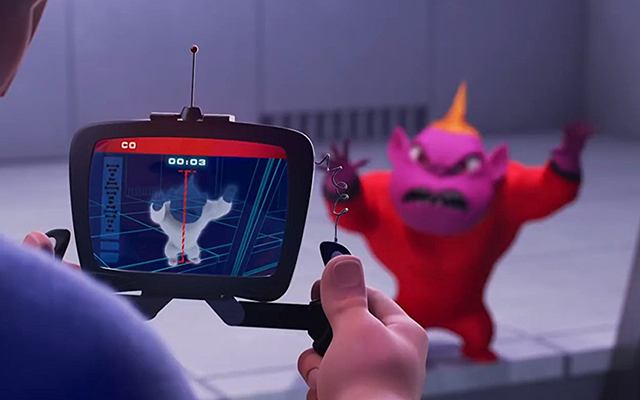 For the older audience, there's also the '60s-'70s flavor of Batman, 007, and a sprinkling of The Jetsons. But in true Pixar fashion, everything mashes up into their modern and richly-detailed animation. There's no after-credits scene, but you must stay and watch the entire credits for the extra toons. Make sure you also come early so you won't miss Pixar's short film, Bao. 
ADVERTISEMENT - CONTINUE READING BELOW
Scene Stealers
Let's not forget the other well-loved characters from the first movie. Lucius Best/Frozone (Samuel L. Jackson) plays uncle as he tries to babysit the three kids. Edna Mode (Brad Bird) has two brief but memorable scenes with her signature Linda Hunt look (or Anna Wintour, whoever you prefer) and couture snobbery. Her hilarious interaction with Baby Jack-Jack deserves its own spin-off.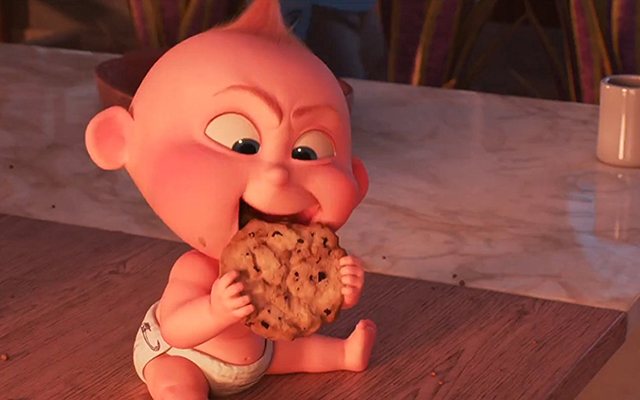 ADVERTISEMENT - CONTINUE READING BELOW
But the biggest scene stealer is Jack-Jack. After seeing a glimpse of his superpowers at the end of The Incredibles and the Incredibles 2 teasers, fans have been looking forward to seeing how far his powers go. The sequel shows this burping, pooping, and cackling baby giving one gag after another as he and his bewildered family discover exactly what Jack-Jack's superpowers are.
It may not be the best Pixar offering to date, but Incredibles 2 does not disappoint. Just like its 2004 predecessor, it's the right mix of action-packed spectacles, family sentiments, and heart.
RATING: 4.5 out of 5 Spots
Incredibles 2 is out in theaters on June 14, 2018.
Load More Stories