10 True-Crime Documentaries That Will Get You Hooked
Channel your inner detective with these picks.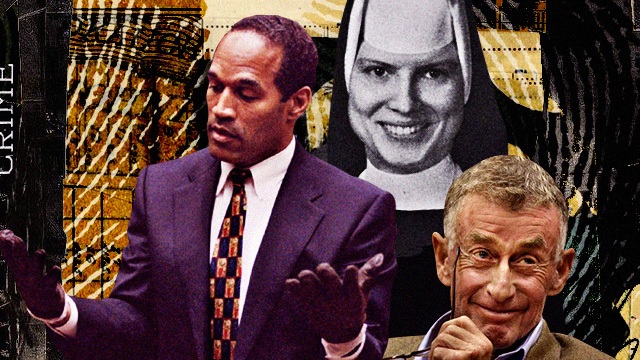 (SPOT.ph) Sure, watching a horror movie may put your chances for a good night's rest at risk, but a well-crafted true crime documentary can haunt you for days. The genre has become popular in recent years because of just how engrossing it is: It delves into why a crime is committed, and the journey to find out who's culpable is made more thrilling by the fact that this happened in real life. We round up 10 true-crime documentaries to start what's sure to be your next binge-watch obsession—we wouldn't blame you if you end up watching them all in one sitting!
ADVERTISEMENT - CONTINUE READING BELOW
Films
Give Up Tomorrow (2011)
Directed by: Michael Collins
Watch it on: iTunes
A internationally-acclaimed documentary that won several awards at the 2011 Tribeca Film Festival, Michael Collins' gripping documentary follows the story of Paco Larrañaga. In 1997, he was convicted for the alleged rape and murder of Jacqueline and Marijoy Chiong in Cebu despite evidence that suggests otherwise. Give Up Tomorrow certainly doesn't shy away from showcasing the blatant corruption in how court officials handled Larrañaga's case, and how the feverish media frenzy surrounding the trial impacted it.
The Central Park Five (2012)
Directed by: Ken Burns, Sarah Burns, David McMahon
Watch it on: PBS
This documentary film follows the story of the Central Park Five, a group of juvenile delinquents accused of the violent rape of a park jogger in 1989. The film explores the anger felt by the incarcerated youths, and takes a look back at the case through the lenses of race and media frenzy.
ADVERTISEMENT - CONTINUE READING BELOW
OJ: Made in America (2016)
Directed by: Ezra Edelman
Watch it on: ESPN Films
Nineties kids are sure to remember what was dubbed as "the trial of the century," when OJ Simpson—then known as a football star and all-American hero—was accused of murdering his wife Nicole Brown Simpson in 1994. This five-part documentary looks into this infamous court case and reframes it as an intersection of race issues, celebrity, and—as Edelman suggests—the birth of reality television as we know it today.
Series
The Staircase (2004)
Directed by: Jean-Xavier de Lestrade
Watch it on: Netflix
In 2001, novelist Michael Peterson was grieving the death of his wife, whom he found bloodied at the bottom of their staircase. In a turn of events, he was suddenly considered as the main suspect of her murder. The 13-part series delves into the high-profile murder trial that followed, and is filled with insights on how a jury reaches its decision. All throughout its episodes, The Staircase is thrilling in a way that will remind you of a best-selling crime novel that you just can't put down.
ADVERTISEMENT - CONTINUE READING BELOW
The Jinx (2015)
Directed by: Andrew Jarecki, Marc Smerling, Zachary Stuart-Pontier
Watch it on: HBO
This six-part documentary follows the life of the eccentric real-estate heir Robert Durst, who is accused of three separate murders spanning four decades. Without revealing too much, let's just say that this sucker punch of an ending will be one of the most chilling twists you will ever watch on screen.
Making a Murderer (2015)
Directed by: Moira Demos, Laura Ricciardi
Watch it on: Netflix
This classic is one of the more well-known true crime series—and it's not hard to see why. The 10-part documentary is essentially a character study on Steven Avery, a juvenile delinquent who is wrongfully convicted of sexual assault and spends 18 years in prison as a result. What unfolds is Avery's downward spiral, with a dash of commentary about what happens when society puts a person in a box.
ADVERTISEMENT - CONTINUE READING BELOW
Killing Fields (2016)
Directed by: Tom Fontana, Barry Levinson
Watch it on: Discovery Channel
In 1997, Eugenie Boisfontaine was declared missing, and two months later, her body was found dumped in a ditch. Almost 20 years later, this series follows the detectives who were originally assigned the case but were unable to solve it, and now hope to give it one more try.
The Killing Season (2016)
Directed by: Joshua Zeman
Watch it on: A&E
This series follows Joshua Zeman and Rachel Mills as they investigate the shocking murder of several female sex workers along Gilgo Beach in Long Island. The two soon learn that the crime is more complex than the work of a single serial killer.
The Keepers (2017)
Directed by: Ryan White
Watch it on: Netflix
Another true-crime series from the team behind Making a Murderer, this documentary features the unsolved murder of Sister Cathy Cesnik, a beloved nun and teacher at an all-girls Catholic school in Baltimore, Maryland. What follows is an entanglement of coverups by the authorities, alleged sexual abuse, and even more grisly deaths.
ADVERTISEMENT - CONTINUE READING BELOW
Evil Genius (2018)
Directed by: Barbara Schroeder
Watch it on: Netflix
There's no better way to start off than with a bang—and Evil Genius does so, as it opens with the haunting sight of a pizza delivery man forced to rob a bank with a bomb strapped around his neck. This gruesome 2003 robbery-murder shook the small town of Erie, Pennsylvania to its core, and you're sure to be equal parts disturbed and fascinated as you find out the diabolical details of this fascinating case.
Recommended Videos
Load More Stories