The Exhilarating Mission: Impossible—Fallout Raises the Bar for the Franchise
Tom Cruise and director Christopher McQuarrie deliver a sentimental yet intense action flick.
(SPOT.ph) Twenty two years after the first Mission Impossible, a preternaturally ageless Tom Cruise returns as Ethan Hunt in Mission: Impossible—Fallout, the sixth installment of the franchise. One might think that at 56, he would look more like his Tropic Thunder cameo but Cruise is in top form, performing his own practical stunts and even breaking his ankle in pursuit of summer blockbuster dominance.
Written and directed by frequent Cruise collaborator Christopher McQuarrie, who helmed 2015's Mission: Impossible—Rogue Nation, Fallout is the first M.I. film to be helmed by the same director. McQuarrie, whose writing credits include Academy award-winning The Usual Suspects, took the Impossible Missions Force in a bold new direction in Rogue Nation and with Fallout closes the chapter on old characters, namely Ethan's wife, Julia Meade (Michelle Monaghan).
Julia was introduced in JJ Abrams' Mission: Impossible III, giving Ethan Hunt a weak spot that was exploited to terrifying effect by the late, great Philip Seymour Hoffman's Owen Davian. Subsequent films featured Julia post-Ethan, but it hindered the story somewhat to keep revisiting their strained, look-but-no-touch relationship, especially after the introduction of disavowed MI6 agent Ilsa Faust (Rebecca Ferguson) in Rogue Nation, with whom Hunt had an instant connection.
ADVERTISEMENT - CONTINUE READING BELOW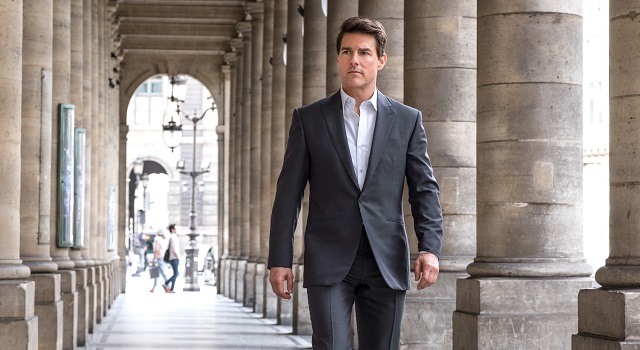 PHOTO BY Paramount Pictures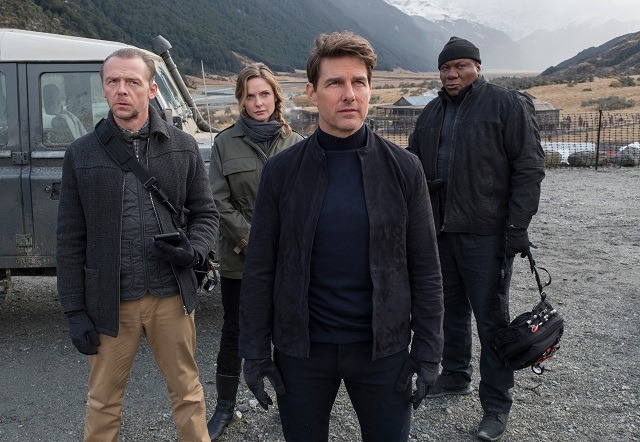 ADVERTISEMENT - CONTINUE READING BELOW
Luther Stickell (Ving Rhames) and Benji Dunn (Simon Pegg), who've been with the franchise since the first and third films, respectively, accompany Ethan in his country-hopping escapade. CIA operative August Walker (Henry Cavill) is called in to babysit their mission, which starts off with Hunt and Walker doing a HALO jump over Paris during a thunderstorm. Cavill is a hulking, lumbering mass of a man who dwarfs an already modestly sized Cruise, and their pairing has the promise of a buddy-cop adventure that sadly peaks in a restroom brawl.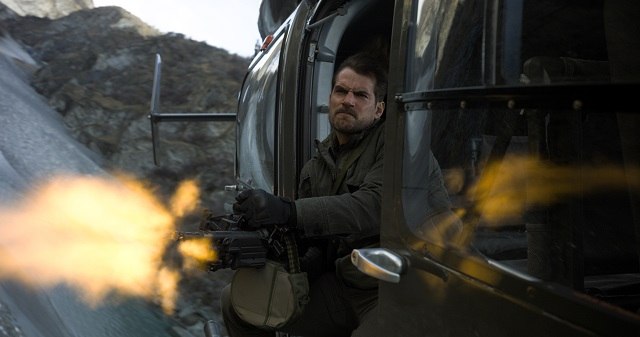 ADVERTISEMENT - CONTINUE READING BELOW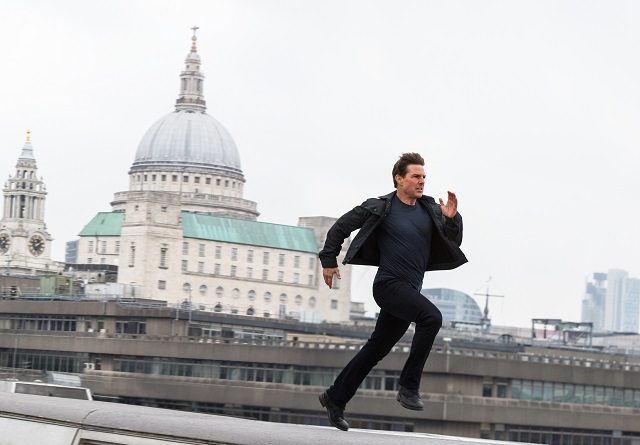 As adrenaline-inducing as the action sequences are, the best parts of the film are when it slows down and explores the relationships of the players. Fallout introduces one of the more interesting characters in the series with Vanessa Kirby's White Widow, who happens to be the daughter of Vanessa Redgrave's arms-dealer character Max from the first film. It's a beautiful nod to continuity, something Fallout makes an effort to thread more than the other films in the franchise. Kirby plays the Widow with a breathless sensuality and subdued excitement that it's a shame she doesn't get to do more.
ADVERTISEMENT - CONTINUE READING BELOW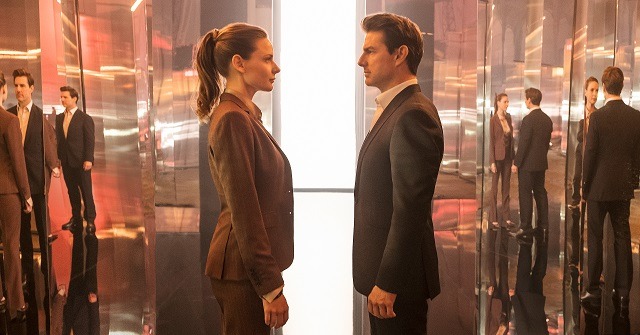 Load More Stories