10 Spontaneous Musical Numbers From the Movies That Will Make You Want to Sing Along
Moments that will make you want to burst into song!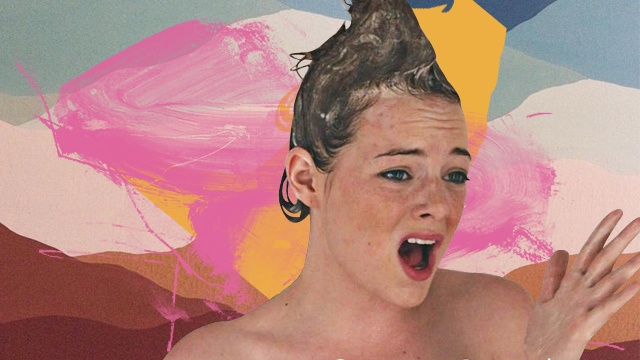 (SPOT.ph) What better way to instantly lift your spirits than to burst into song? Whether you've got the vocal chops or not, belting out a tune is a great way to release pent-up stress and energy. These 10 out-of-the-blue musical scenes from the movies are sure to perk up your day and even inspire you to drop whatever you're doing to sing your heart out. (Don't worry, we won't judge.)
"Bohemian Rhapsody" from Wayne's World (1992)
Directed by: Penelope Spheeris
Queen's rock-opera masterpiece "Bohemian Rhapsody" went straight to the top of the charts when it was first released in 1975. By the early '90s it became a staple only on classic-rock radio stations, but an unforgettable appearance in the cult-comedy Wayne's World put it back in the number-two spot on the Billboard Hot 100 chart in 1992. This scene shows you the best way to sing the rock song—loud and raucously with your best friends.


ADVERTISEMENT - CONTINUE READING BELOW
"You Don't Own Me" from The First Wives Club (1996)
Directed by: Hugh Wilson
What better way is there to celebrate successfully getting revenge on your ex-husbands than by doing an impromptu rendition of this feminist anthem? Annie (Diane Keaton), Elise (Goldie Hawn), and Brenda (Bette Midler) sing Lesley Gore's 1963 hit as they bask in their newfound freedom post-divorce.
"I Say a Little Prayer for You" from My Best Friend's Wedding (1997)
Directed by: P.J. Hogan
Besides immortalizing a young Julia Roberts in film forever, My Best Friend's Wedding is also responsible for introducing the classic Burt Bacharach songbook to a new generation. This scene, in which an entire wedding party bursts into Dionne Warwick's classic hit in a lobster restaurant, is a memorable example.
CONTINUE READING BELOW
Recommended Videos
"Can't Take My Eyes Off You" from 10 Things I Hate About You (1999)
Directed by: Gil Junger
You probably swooned watching this scene back in the '90s. And it's not just because young Heath Ledger was a total heartthrob—this serenade with the accompanying marching band was so over-the-top romantic that it probably raised your prom-posal expectations to unrealistic heights.



"Tiny Dancer" from Almost Famous (2000)
Directed by: Cameron Crowe
Sometimes, all it takes to mend broken friendships is a good sing-along session (at least according to the world of movies). Despite rocky tensions, the fictional '70s rock band Stillwater reaffirm their bond with each other as they sing Elton John's "Tiny Dancer" while on a tour bus.



"Love Is a Battlefield" from 13 Going on 30 (2004)
Directed by: Gary Winick
Jenna (Jennifer Garner) and her adolescent friends seek wisdom and rock out to pop-star Pat Benatar's 1983 hit single. Watching this scene will make you nostalgic for your pre-teen days, and might just make you round up your girlfriends for an old-school slumber party.



ADVERTISEMENT - CONTINUE READING BELOW
"That's How You Know" from Enchanted (2007)
Directed by: Kevin Lima
Because really, no one knows how to burst into song in public better than a Disney princess. The bubbly Giselle (Amy Adams), along with everyone in Central Park, puts on a charming little song-and-dance number to teach Robert (Patrick Dempsey) how to identify true love.



"Bennie and the Jets" from 27 Dresses (2008)
Directed by: Anne Fletcher
Everyone can relate to giving it your all in singing a song, despite not exactly being familiar with the lyrics. While stranded in a bar due to the steady downpour, Kevin (James Marsden) and Jane (Katherine Heigl) drunkenly jam out to this Elton John classic despite not knowing the words, and make up their own lyrics, with hilarious results.



"Sweet Child of Mine" from Step Brothers (2008)
Directed by: Adam McKay
The over-achieving Derek (Adam Scott) and his family take singing on a road trip to a whole new level with an over-the-top a capella rendition of this rock classic (the fruit of very expensive family singing lessons, it seems). If you thought your family's karaoke sessions were too #extra, think again.



"Pocketful of Sunshine" from Easy A (2010)
Directed by: Will Gluck
Despite hating the song at first listen, Olive (Emma Stone) eventually warms up to and fully embraces this catchy Natasha Bedingfield pop hit. Anyone who's ever had a serious case of LSS will be able to relate!
Share this story with your friends!
---
Help us make Spot.ph better!
Take the short survey
Load More Stories