10 Cinemalaya Classics Every Movie Buff Needs to See
These indie movies are a must-watch.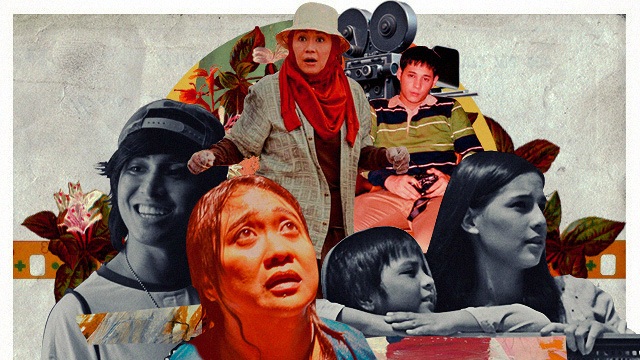 (SPOT.ph) The Cinemalaya Independent Film Festival has been the premier film festival for indie filmmaking in the Philippines since it started in 2005. It's often a launching pad for films and filmmakers to big box-office hits, not to mention mainstream stardom. And now, what began as a way to encourage new Filipino cinema has become a highly anticipated event for Pinoy cinephiles. In its 14th year, Cinemalaya continues to be a major platform for filmmakers, with its history proving just how excellent and important this festival can be. We take a nostalgic look back at the festival's first 13 years and the 10 essential Cinemalaya alumni films that every cinephile must see.
Ang Pagdadalaga ni Maximo Oliveros (2005)

Directed by: Auraeus Solito
In its very first year, Cinemalaya premiered Ang Pagdadalaga ni Maximo Oliveros, which for many, was the long-awaited hit that would take indie films mainstream. Maximo (played by Nathan Lopez), an effeminate 12-year-old boy whose family is full of small-time criminals, falls in love with a local policeman, and becomes torn between love and loyalty. A touching and heartbreaking yet charming tale about young love, family, and coming-of-age, Ang Pagdadalaga ni Maximo Oliveros can be considered one of the modern classics of Philippine cinema. While it lost to the more comedic Pepot Artista (which is also worth seeking out) for the Best Film prize, it did pick up the Jury Prize, and went on to win major awards all around the world, including at the esteemed Berlin International Film Festival.


ADVERTISEMENT - CONTINUE READING BELOW
Tribu (2007)
Directed by: Jim Libiran
Tribu is a monumental film in several ways. Not only is it a film that's considered to have helped reinvigorate low-budget independent filmmaking in the Philippines, it also holds the unique distinction of having a cast of real-life Tondo street gang members. Several different street gangs worked together on-screen to create this realistic, gritty, graphic, and unflinching portrayal of dangerous street life. Tribu won three awards at the festival, including Best Film.


Jay (2008)
Directed by: Francis Xavier Pasion
The late Francis Xavier Pasion had a great history with Cinemalaya, winning Best Film twice—the only director to do so—for his films Jay (2008) and Bwaya (2014). While the latter is also one of Pasion's best films with its tragic story told with gorgeous cinematography, it is the earlier film that demands to be seen. Jay stars Baron Geisler as the eponymous character, a producer making a documentary about another Jay—a gay teacher who is killed in an apparent sex crime. This grounded yet provocative film explores the dark underbelly of true-crime documentaries and the dangers that come with it, and also features pre-Ang Probinsyano Coco Martin at the height of his indie-cinema career.


CONTINUE READING BELOW
Recommended Videos
Last Supper No. 3 (2009)
Directed by: Veronica Velasco
Cinemalaya is usually associated with dark, depressing tales about crime, tragedy, and poverty. But the festival is also full of intelligent, fun comedies that show a more ridiculous side of Filipino daily life. In Last Supper No. 3, an assistant production designer (Joey Paras) gets tangled in the messy and confusing Philippine justice system, leading to a series of hilariously absurd events. This humorous depiction of our country's legal system is comedy with a brain, full of wit and charm, and is a bright spot in Cinemalaya's often dark set of films.


ADVERTISEMENT - CONTINUE READING BELOW
Ang Babae sa Septic Tank (2011)
Directed by: Marlon Rivera
Probably the most successful and recognizable alum of the Cinemalaya Film Festival, Ang Babae sa Septic Tank went on to become the highest grossing indie film at the time (though it's since been surpassed by That Thing Called Tadhana and Kita Kita). It also made Eugene Domingo a leading lady-slash-comedic superstar. Domingo, often the funny sidekick, left the co-star shadow to take on a lead role in this satirical movie about making an indie movie. The meta references, the tongue-in-cheek moments, and the bravura performance from Domingo make Ang Babae sa Septic Tank essential viewing.


Ang Nawawala (2012)
Directed by: Marie Jamora
Cinemalaya is the launching pad for many up-and-coming talents, with directors often debuting their first feature films at the festival—and Marie Jamora was one of those people. Jamora is primarily a music-video director, and some touches of that appear in her film set against the local music scene about a young man (Dominic Roco) who doesn't talk except to the memory of his dead brother. Ang Nawawala, Jamora's first feature, arrived with a splash, winning the Audience Choice award.


Sana Dati (2013)
Directed by: Jerrold Tarog
Jerrold Tarog is a well-known name nowadays thanks to the success of Heneral Luna (whose sequel Goyo: Ang Batang Heneral premieres in September). But prior to that, he made his name in indie cinema, and his biggest success at Cinemalaya was with Sana Dati, an unconventional love story that centers around the ideas of true love, settling, and grief. While a bride (Lovi Poe) prepares to marry, her wedding day is thrown into chaos when she sees a man (Paulo Avelino) who reminds her of her true love. Tarog won four awards in the Directors Showcase category for this quietly stunning and heartbreaking film, including Best Director.


ADVERTISEMENT - CONTINUE READING BELOW
Transit (2013)
Directed by: Hannah Espia
Usual Cinemalaya films tell the stories of regular everyday Filipinos, and Transit is no different in that regard. The film, which won nine awards for the New Breed section of the festival, focused on OFWs in Israel, with most of the filming taking place there. Split into different sections, it follows the daily lives of OFWs during a time when the Israeli government enacted a law that deported children of migrant workers unless they met very specific criteria. Featuring incredible performances by Irma Adlawan and Jasmine Curtis-Smith, Transit is an elegant, truthful, and emotional portrait of the lives of OFWs.


Ekstra (2013)
Directed by: Jeffrey Jeturian
For a few years, Cinemalaya introduced the Director's Showcase sidebar competition, featuring more established directors presenting their latest films. In 2013, Jeffrey Jeturian brought the illustrious Vilma Santos to Cinemalaya in Ekstra, a dramedy about a bit player in television wanting to make it into the big leagues. Ekstra aimed to show the inner workings of the ever-popular television soap opera, showing audiences how these shoots often work, who holds the power, and what actually goes on behind the camera. It also makes for a surprisingly effective and affecting film about dreams and exploitation.


Respeto (2017)
Directed by: Treb Monteras II
The most recent Best Film winner at the festival, 2017's Respeto is a perfect representation of the Cinemalaya of today—a socially important film, a unique premise, a recognizable cast, and gorgeous filmmaking all wrapped in one package. In Treb Monteras II's film, history clashes with the present as a young rapper and an old poet's worlds collide. Jaw-dropping rap verses blended with empowered poetry are used as a way to tackle government-issued violence such as Martial Law and extra judicial killings, backed by excellent performances from rapper Abra, Dido de la Paz, and Chai Fonacier.


ADVERTISEMENT - CONTINUE READING BELOW
Share this story with your friends!
---
Help us make Spot.ph better!
Take the short survey
Load More Stories