Is Insatiable Worth Watching?
Netflix's latest teen comedy has been the talk of the town lately. Here's why.
(SPOT.ph) There's nothing like controversy—whether intentional or not—to hype up a show before it even airs. In the case of Insatiable, the new Netflix series has drawn plenty of criticism based on the trailer alone. There was a petition (with 217,000+ signatures as of writing) to cancel the show because it supposedly encourages fat-shaming and triggers eating disorders.
Netflix describes the series as a dark, twisted revenge comedy. For years, Patty (played by Disney alumna Debby Ryan) has been bullied because of her weight. But now that she finds herself suddenly thin, Patty is seeking revenge against anyone who has ever made her feel bad about herself. Bob Armstrong (Dallas Roberts), a disgraced attorney whose true passion is coaching beauty pageant contestants, sees Patty's potential and takes her under his wing—first as a legal client, and then as a pageant contestant. Bob and his wife Coralee (Alyssa Milano) have no idea how deep Patty's rage goes, or how far she will go to exact revenge on anyone who has ever wronged her.
ADVERTISEMENT - CONTINUE READING BELOW
CONTINUE READING BELOW
Recommended Videos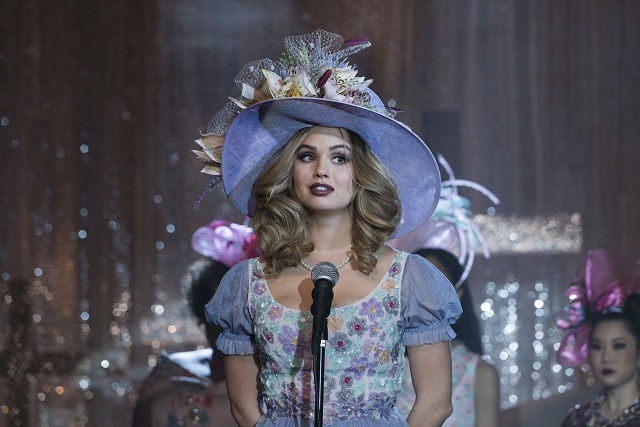 Ryan took to Twitter to defend the show by sharing her own personal battle with body image and assuring critics that the satirical story will "bring darkness into the light and enter difficult conversations."
"Twelve years into my own struggles with body image, struggles that took me in and out of terrible places I never want to go again, things I choose every day to leave behind, I was drawn to this show's willingness to go to real places about how difficult and scary it can be to move through the world in a body, whether you're being praised or criticized for its size, and what it feels like to pray to be ignored because it's easier than being seen," she tweeted.
ADVERTISEMENT - CONTINUE READING BELOW
Insatiable writer and executive producer Lauren Gussis also tweeted her personal struggles with body image, mental illness, and an eating disorder. She asked to "please give the show a chance."
Actress and activist Milano also chimed in with multiple tweets saying, "We are not fat-shaming Patty. We are addressing (through comedy) the damage that occurs from fat shaming. I hope that clears it up."
But to give the show a chance, we watched the entire thing to see if it lives up to what it's supposed to be. And here's what you can expect if you're planning to watch all 12 episodes.
Trailer vs. Actual Series
The trailer actually looks promising. Looking at the synopsis, audiences get a general grasp of the plot—a high school revenge-dark comedy-drama in the style of 1999 flicks like Jawbreaker.
The show doesn't exactly redeem itself from the bad press—and it's not mainly because of the fat-shaming as people might expect. The cast kept referring to the show as comedic satire, so is it supposed to be a show poking fun at the struggles of formerly fat girls or a show making fun of people making fun of fat high-school girls? The personal struggles of Ryan and Gussis could've been utilized more as a start-off point, but the show's intention to be on the side of body positivity is lost in translation.
ADVERTISEMENT - CONTINUE READING BELOW
The 12 episodes are all over the place, with a confused storyline, campy dialogue, and several plot-twists forced into each episode. There's an old adage storytellers use: "Show, don't tell," but in the case of Insatiable, the characters keep trying to convince you by telling, not showing.
Fatty vs. Patty
Episode 1 briefly shows Patty's flashbacks, where she was bullied, ignored, and underestimated for being overweight. Poorly made fat suit aside, this tried-and-tested (albeit overused) TV trope isn't exactly wrong. The problem is, there's so much disconnect from the awkward Fatty Patty and the new Patty.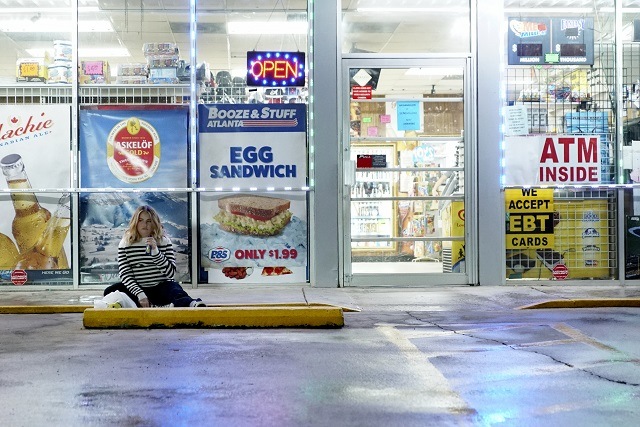 ADVERTISEMENT - CONTINUE READING BELOW
Flashback: In the middle of binge-eating outside a convenience store, Fatty Patty punches a homeless guy who insults her weight. He punches her back in the face, which causes her jaw to get wired shut and unable to eat anything for three months.
Present: After three months of not eating, Patty is suddenly rocking a toned body in a sexy dress, killer heels, Victoria's Secret hair, and perfect makeup en route to court to defend herself from hitting the homeless guy. No transformation scene, and not even a clichéd makeover process where she struggles to wear heels for the first time. Losing weight magically turns her into a babe with so much experience.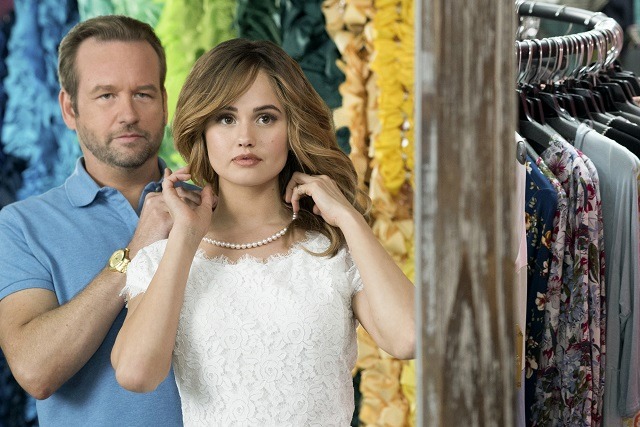 ADVERTISEMENT - CONTINUE READING BELOW
Enter Bob Armstrong, a lawyer-slash-beauty pageant coach who sees Patty as his next project and opportunity to clear his disgraced name in the world of beauty pageants. He becomes Patty's defense lawyer and convinces her to join beauty pageants under his tutelage.
So, who is the new Patty? We honestly never figure that out. The show tries to impart the lesson that even girls who are slimmer (like the new Patty) still get bullied. But throughout the series, Patty's character constantly reminds viewers that she used to be fat and awkward with monologues, "When I was fat," "I still see myself as fat," and "Now that I'm thin" even when it's no longer the driving point of the episode.
Patty also often talks about her need for vengeance. Revenge on whom, exactly? The dialogue tells us it's revenge on people who used to fat-shame her, but what they are showing is Patty's insatiable revenge on just about anyone who comes her way. There's no deep, established connection to Patty's past or the psychological damage inflicted on her.
ADVERTISEMENT - CONTINUE READING BELOW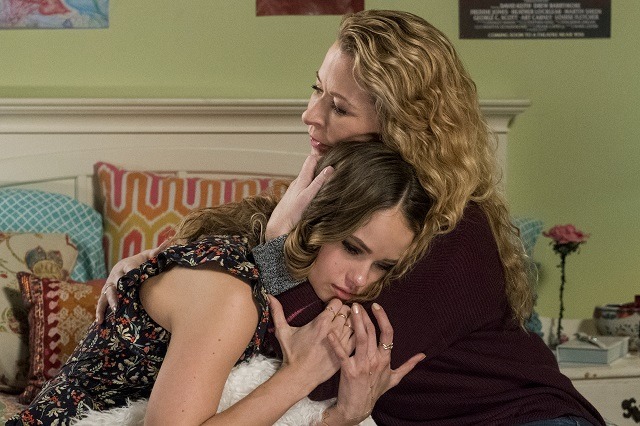 Patty is a 17-year-old character with personality problems, but they aren't handled as well as they could have been. Whenever someone says or does something that doesn't sit well with her, Patty would make snappy, angry decisions leading to different sub-plots of violence, theft, and connivance that are difficult to keep up with.
ADVERTISEMENT - CONTINUE READING BELOW
One minute she's constantly saying she's in love with her beauty pageant coach Bob (which we never really feel), the next minute she's checking out his son who used to be her crush when she was Fatty Patty, and in the next scene she's making out with another character named Christian. It's hard to keep pace with Patty's ever-changing decisions, on top of the show's ever-changing subplots.
Everything But the Kitchen Sink
If it weren't for Patty constantly saying "When I was fat," you might forget that the series is about a teenager who lost weight and is now a vengeful babe. Instead, you'll see another plot centering on the small-town beauty pageant industry, which is actually more interesting than the original slant. Think: a high-school version of Honey Boo Boo or a campy version of Miss Congeniality. That angle could've actually made this series a hit.
ADVERTISEMENT - CONTINUE READING BELOW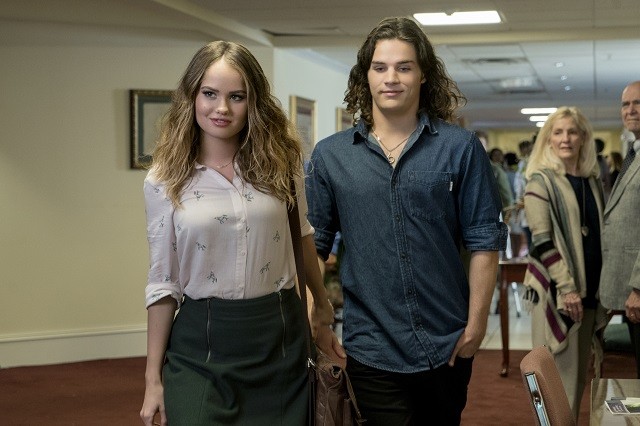 There are stereotype beauty-pageant characters like Bob, who enjoys pageant coaching more than being a lawyer; the other Bob (Christopher Gorham), a shirtless ham who's the arch nemesis of first Bob; tiger mom Regina Sinclaire (Arden Myrin) and her evil beauty-queen daughter Dixie (Irene Choi); Nonnie Thompson (Kimmy Shields), who supports her best friend Patty's every move, all because she's secretly in love with her; Stella (Beverly D'Angelo), a spoof of Candice Bergen's character in Miss Congeniality; among many other caricature characters running around.
ADVERTISEMENT - CONTINUE READING BELOW
Colorful as they are, these characters aren't as lovable as other farcical TV characters like Barney Stinson from How I Met Your Mother, Phoebe Buffay from FRIENDS, or for a more recent reference, the girls from Scream Queens.
It's as if the creators of Insatiable picked all their favorite elements from '90s titles like Buffy The Vampire Slayer, Never Been Kissed, and She's All That, mixed them up with the sexual escapades of Pretty Little Liars and Gossip Girl, and tried their best to include social-justice topics like body positivity, mental health, and LGTBQ issues. They're doing all of this while trying to cook up an effective comedy-satire. It's a recipe for disaster, especially at a time when there are a lot of #woke social-media users.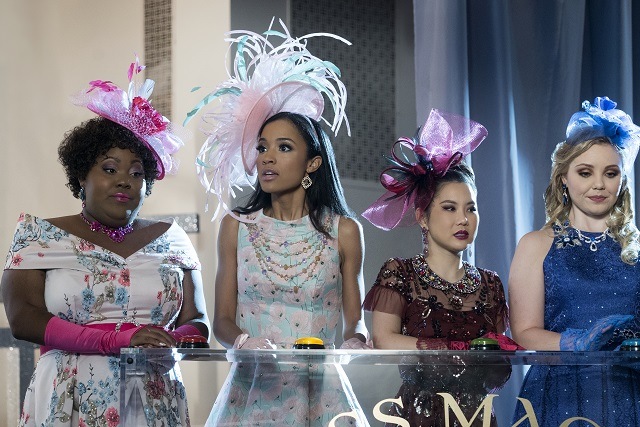 ADVERTISEMENT - CONTINUE READING BELOW
It's only in episode 4 where things start to become interesting because that's when the beauty pageants start. And if you find yourself making it all the way to episode 10, that's when you'll start getting a sense of where everything is going and slowly embrace the characters.
The beauty pageants are definitely a hoot—especially the one called Miss Magic Jesus, where there's an opening song number and a Bible quiz competition, on top of the Q&A about Jesus' role in your life. If you love the ridiculous drama of beauty pageants and Bible-quoting small-town folk, then you'll enjoy these aspects of the show.
Who's the Real Star?
Patty and Bob #1 are the only two characters whose inner monologues can be heard. Bob has just as many issues as Patty, but his character is more developed and likeable. You almost forget that Patty is the star of the show, until she pops up with yet another mishap that Bob needs to fix. Bob's closet struggles and complex relationships with the other characters are far more interesting than Patty's constant line, "When I was fat..."
ADVERTISEMENT - CONTINUE READING BELOW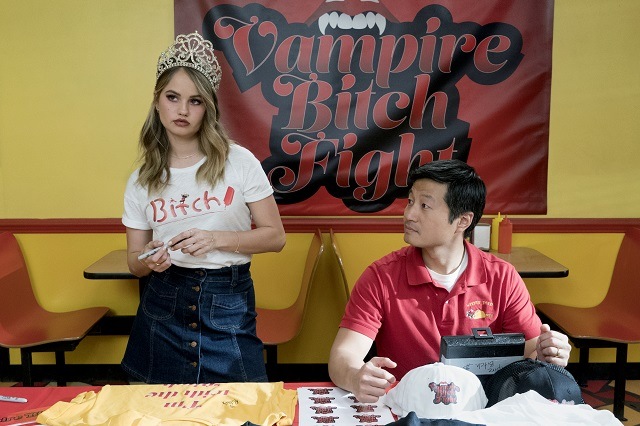 But for longtime fans of Ryan, they'll appreciate how she's graduated from the Disney bubble and is doing darker and more risqué scenes. If you've been following her tweets about the show, you will sympathize with her body image struggles as an actress who grew up in the limelight. The show could've followed a better route if these real-life struggles were mirrored in Patty's character.
ADVERTISEMENT - CONTINUE READING BELOW
Too Little, Too Late?
As you wonder if there will be more depth to Patty's character, the final episode shows her finally having a substantial internal monologue about body image—redeeming words that may pacify the 217,000+ people who signed the petition. But will viewers even make it all the way to episode 12? Hopefully so, if only to pacify the critics and for audiences to see the mother of all plot twists.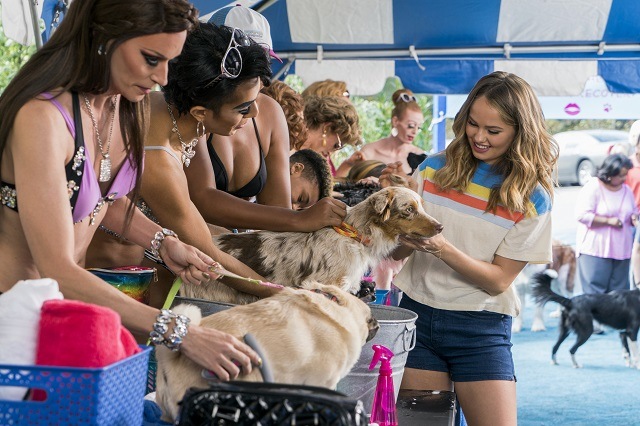 ADVERTISEMENT - CONTINUE READING BELOW
In the end, did Insatiable "bring darkness into the light and enter difficult conversations" as promised by Ryan? It could've—and that final internal monologue shows the potential for a deeper conversation. With all the new Netflix series released this year, as well as other contenders on their nth seasons, Insatiable has a lot of tough competition. It could've built on its premise and characters more to win the crown, or at least, get a podium finish.
Rating: 2.5 out of 5 stars
Insatiable premieres on Netflix on August 10.
Photos from Netflix
---
Help us make Spot.ph better!
Take the short survey
Load More Stories