K-Pop Group MOMOLAND on Their Success, Visiting the Philippines + More
The girl group behind "BBoom BBoom" is in Manila for a private event.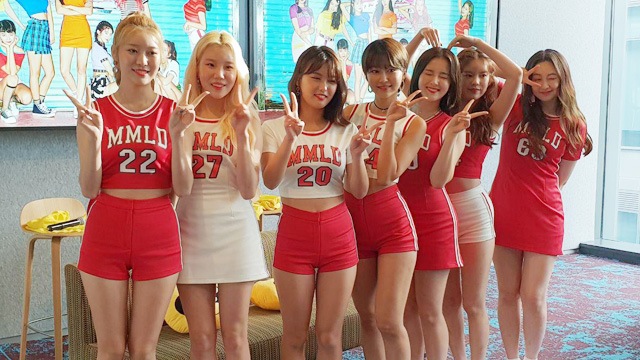 (SPOT.ph) You might have heard of the K-Pop girl group MOMOLAND in late 2017, when local fans took notice that one of its members, Nancy McDonie, bore a striking resemblance to our very own Liza Soberano. Nancy and her fellow members, Ahin and Daisy, even looked up pictures of Soberano on a Facebook Live session with fans.
ADVERTISEMENT - CONTINUE READING BELOW
CONTINUE READING BELOW
Recommended Videos
When the nine-member girl group's catchy song "BBoom BBoom" spawned a worldwide dance craze earlier this year, Filipinos eagerly joined in, from ordinary fans to local celebrities—including Soberano. Their follow-up song, "BAAM," also created buzz in the country, after Nancy was seen waving the Philippine flag in the music video.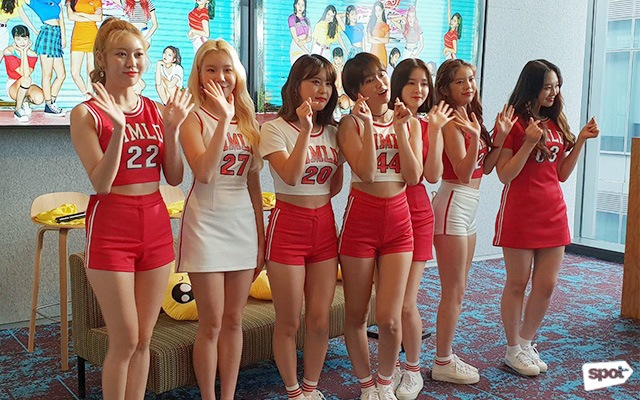 ADVERTISEMENT - CONTINUE READING BELOW
MOMOLAND is in Manila to perform at a private event for Solaire Resort & Casino on August 18. At a press event with Viu Philippines and Facebook held on August 17, the girls shared their thoughts on the country as well as their music and growing popularity. Filipino Merries, as the group's fans are called, also got to watch the event on Facebook Live. While members Yeonwoo and Nayun couldn't make it to Manila, Nancy, JooE, Daisy, Hyebin, Ahin, Jane, and Taeha still kept the energy high as they answered questions from the media and select fans.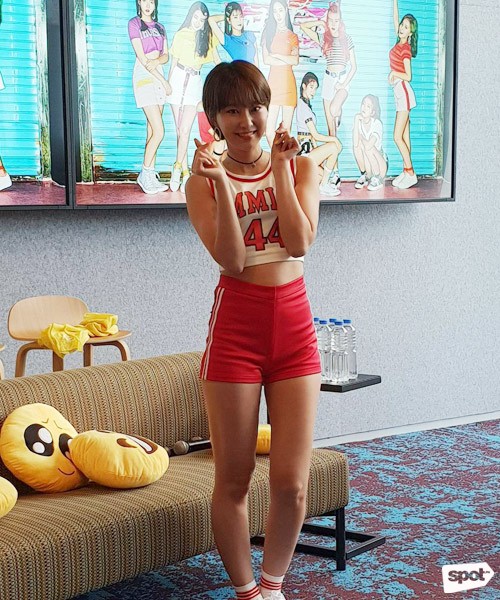 ADVERTISEMENT - CONTINUE READING BELOW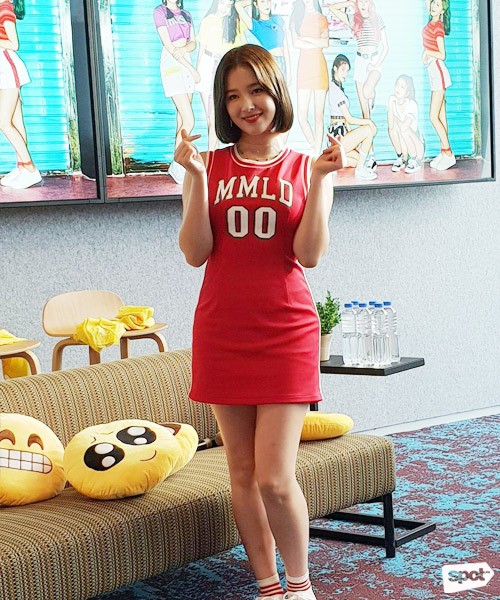 Not all MOMOLAND members are first-time visitors to the country. Leader Hyebin shares how she once went to Boracay and how she'd love to visit with the other members once it reopens. Meanwhile, Nancy says she's been to Bonito Island, a small heart-shaped island in Batangas known for its white-sand beach and diving sites. "That was my first experience here, and it was so great," says Nancy. "I got to do scuba diving and fishing. And I ate a lot of mangoes and pineapples. I would like to experience that again."
ADVERTISEMENT - CONTINUE READING BELOW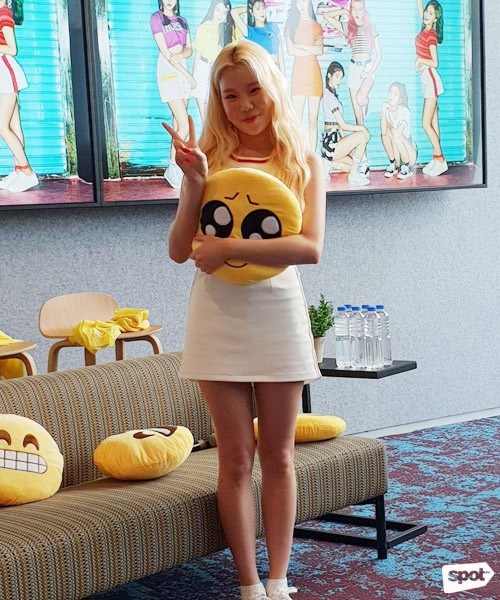 When the talk veered to their music and who they'd like to collaborate with in the future, JooE mentioned K-Pop artist PSY, who became a worldwide sensation after the music video for his song, "Gangnam Style," went viral. "Actually, there are too many groups we want to collaborate with, so we're just open," she adds, smiling. "Whoever wants to collaborate with us, we'll enjoy it."
ADVERTISEMENT - CONTINUE READING BELOW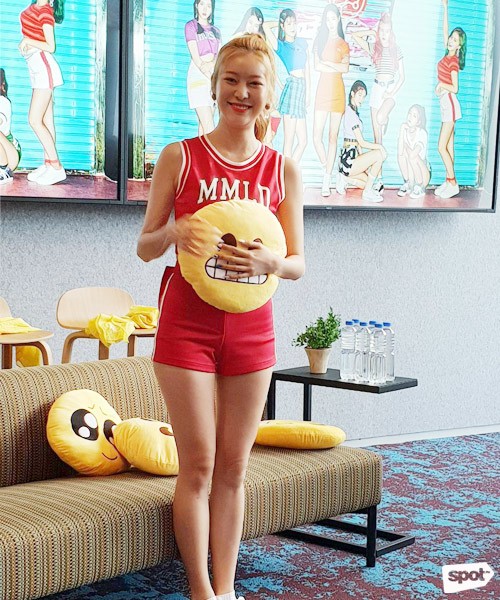 The girls also talked about how they found the overseas success of "BBoom BBoom" so surprising. "It's kind of unreal that we are topping [foreign] charts," Jane marvels after a member of the media mentioned they'd hit the top spot on local MYX charts. "But now that I'm here…and I see fans dance to our music, that makes me see how our popularity really is going up. I'm really thankful for that."
ADVERTISEMENT - CONTINUE READING BELOW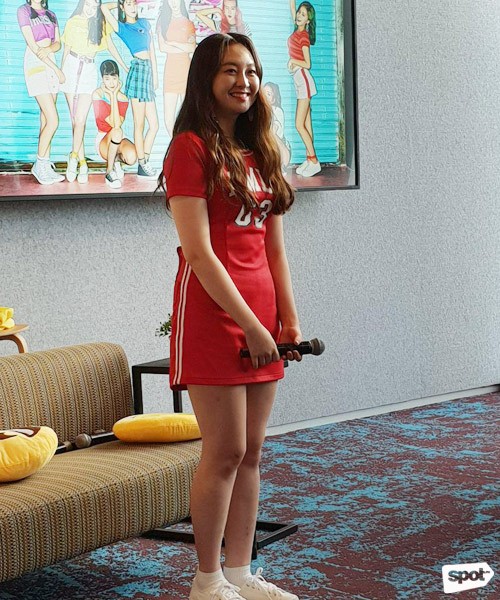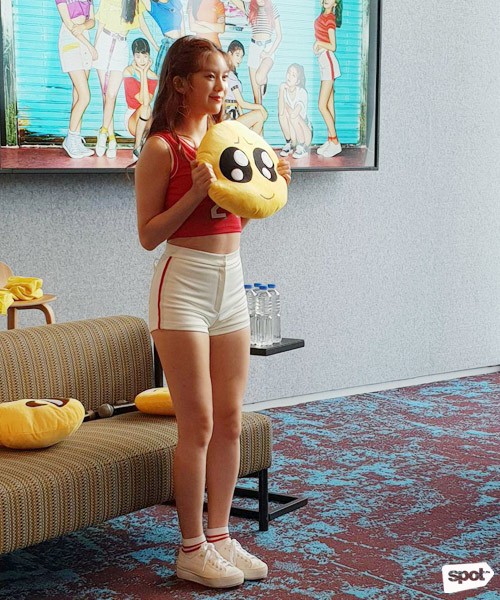 ADVERTISEMENT - CONTINUE READING BELOW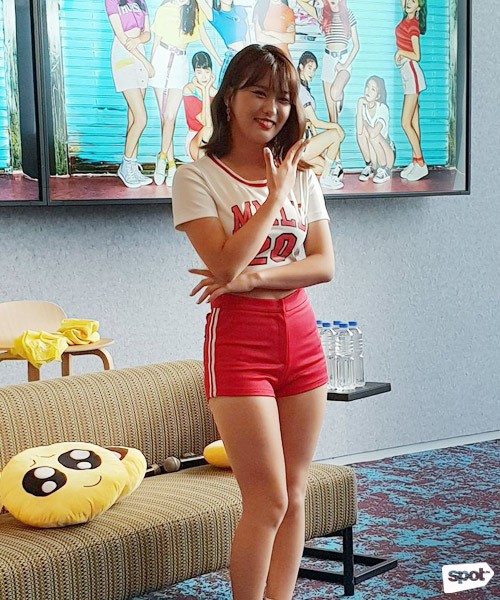 Five years from now, the girls hope MOMOLAND will still be around to make their fans happy. JooE candidly says, "The group will be around seven years old then and I'll be 25. I'm not really sure how [we'll be] by then."
ADVERTISEMENT - CONTINUE READING BELOW
"I hope MOMOLAND will still be giving good energy to people who listen to our music and watch our performances," adds Hyebin. "[We'd like to be a group that people] would like to see and be missed when we're not there."
Photos by Belle Yambao
Load More Stories