10 Things We Can All Learn From To All the Boys I've Loved Before
As seen in Netflix's adaptation of the best-selling novel.
(SPOT.ph) "I write letters when I have a crush so intense that I don't know what else to do."
So begins the story of Lara Jean Song Covey, the Korean-American heroine in Jenny Han's To All the Boys I've Loved Before. Quiet and reserved, Lara Jean has led a pretty sheltered existence. She has never had a boyfriend, but has endured heartbreak (at least in her head) over boys she has liked or loved over the course of her young life. There are five in total: Peter with the beautiful eyes, Kenny from Camp, Lucas from Homecoming, John Ambrose from Model U.N., and Josh, the boy-next-door—who also happens to be her sister's boyfriend.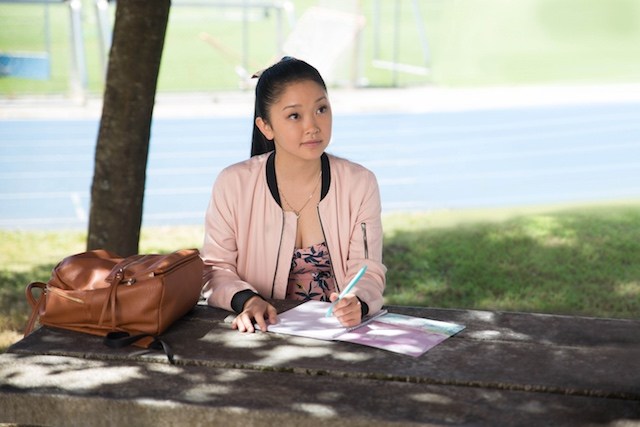 Every time she decides not to be in love (or like) someone anymore, she writes each of these boys a letter where she pours out her feelings—her swan song if you will. Then she hides these letters in a hat box, never to be read by anyone ever. She moves on, and all is forgotten.
ADVERTISEMENT - CONTINUE READING BELOW
Or is it? One day, the letters get sent out to each and every one of these clueless boys. What follows is a roller-coaster ride of cover-ups, confrontations and confessions where Lara Jean is forced to get her head out of the clouds and deal with the fallout.
Netflix's onscreen adaptation has given life to the characters fans have adored so much—most of all, Lara Jean Song Covey (who is played by Lana Condor). Here's why we love her, and 10 things we can all learn from her.
Head in the clouds—feet on the ground. 
We love how Lara Jean is dreamy, yet realistic; sentimental yet practical. She could be on the throes of an all-consuming love for a boy, at the same time, she's quick to know when not to act on her feelings. Past boys came with many complications—Josh was her sister's boyfriend and Peter was her best friend's crush. And with every decision to say goodbye came a way to exorcise these boys out of her mind: Writing down all her feelings and at the same time, locking up all of these letters so the letters (and the boys) are out of sight, out of mind.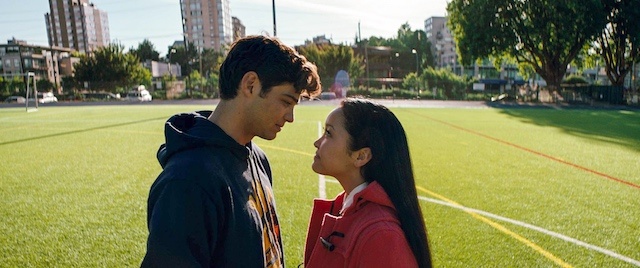 CONTINUE READING BELOW
Recommended Videos
She would rather bake cupcakes than go out with the Hottest Guy in school.
Lara Jean knows her priorities. If she has committed to making cupcakes for her sister's bake sale, she will make those damn cupcakes—never mind that her pseudo-boyfriend (who happens to be the hottest guy in school) comes knocking at her door asking to take her out. This is even more remarkable because prior to "dating" Peter, Lara Jean was a wallflower whose closest friends were her sisters and whose idea of a good time was Friday nights spent watching TV reruns at home. But even as she's thrust into the spotlight as the girlfriend of Mr. Popular—she stays true to herself and sticks to her commitments. Bravo!
All of me or none of me.
Almost from the very start of their relationship, Lara Jean lets Peter know that she comes with responsibilities. And she lets him in on her life and all its minute and tricky details quite quickly. No best foot forward, no false "honeymoon stage." If you're going to date Lara Jean (even if it's just fake-dating her), you better be ready to bring her little sister to school as well every day. There's a self-confidence in thinking that you can command this acceptance and obedience that's so admirable.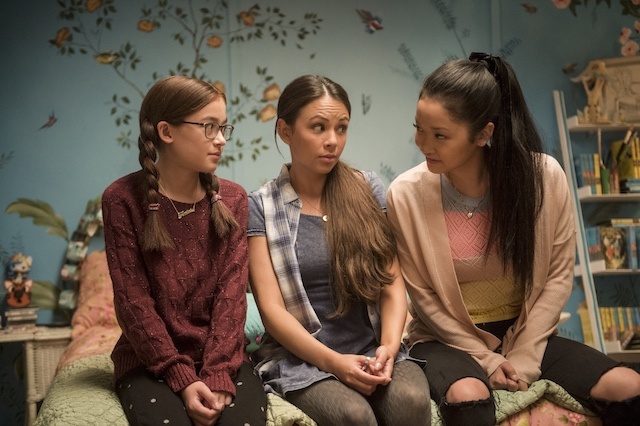 ADVERTISEMENT - CONTINUE READING BELOW
Hoes before beaus.
Lara Jean is a girl who won't disappear on a girlfriend over a boy. In fact, in many instances, she went the extra mile to make her best friend feel included! Case in fact: The ski trip where she declared that she would only go with Peter if Chris did and where she chose to sit with Chris on the way to the ski lodge.
She puts it down in a contract.
Girl knows to dot her i's and cross her t's! When it came down to laying the basis for their fake relationship, Lara Jean wanted to write all the rules down so Peter and she are on the same page.  Nothing is gray—everything is black and white. They have fairly simple rules to live by, like getting rides to school, having Peter write her letters and watching Peter's lacrosse games. Many a relationship were built and broken on false expectations so this is something we can all learn from.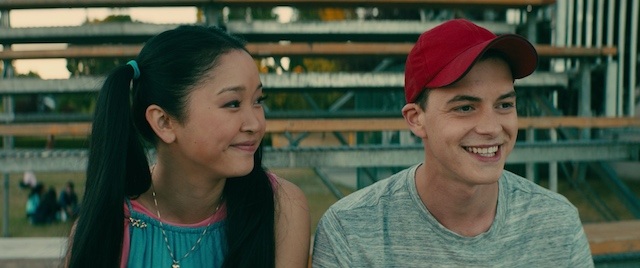 ADVERTISEMENT - CONTINUE READING BELOW
Stay classic—and classy.
Say what you will about Lara Jean jumping Peter first but this lady is classic and classy. Peter teases her about having "the references of an 80-year old"—what with her obsession with Sixteen Candles and the Golden Girls. The books even have her pulling off a 1950s USO party and pining for the brisket-slow burn of relationships in decades past.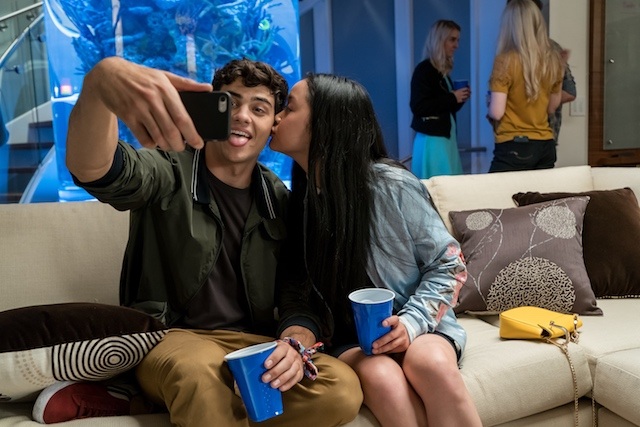 Save the firsts.
Arguably the most endearing thing about Lara Jean is that she wanted to save her firsts. Early on, in the pseudo-relationship, she warns Peter not to kiss her anymore because she's never had a boyfriend and wanted to save some of her firsts for when a real relationship comes along. She allows him the liberty of a hand in her back pocket—nothing more.
Be a bookworm and proud of it.
Asked if she did anything fun over the weekend—she's quick and proud to answer, "I finished a book!" She's not one to behind a false social life. She's a bookworm and she doesn't hide it.
ADVERTISEMENT - CONTINUE READING BELOW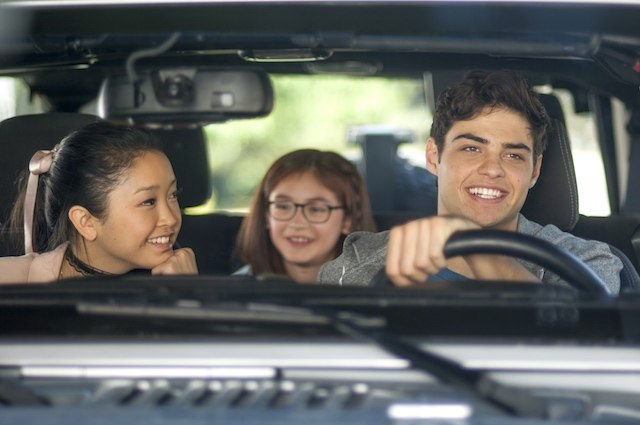 "Once a Song girl, always a Song girl"
Lara Jean's devotion to her sisters is legendary. She will drive, cook, bake, clean, suppress her feelings for a boy and do most anything for Margot and Kitty. And despite Kitty's quite extreme way of pushing Lara Jean into living her best life (by sending out all of her letters to every boy she ever crushed on), Lara Jean was quick to forgive her. "You owe me a year of braid crowns," she warned—after which all is forgiven.
Your life may be a mess, but there is always something you can do about it.
When you find yourself alone and hopeless—because your sister discovered that you liked her boyfriend, you lied to everyone about having a boyfriend, you accidentally made a sex tape that has gone viral with the guy you now like who you just rejected and turned away—take a pause. It may seem like all is lost. But no matter the odds, there is always something you can do to untangle a royal mess. And you can start, as Lara Jean did, by cleaning your room.
ADVERTISEMENT - CONTINUE READING BELOW
To All the Boys I've Loved Before is now streaming on Netflix.
Your guide to thriving in
this
strange new world.
Share this story with your friends!
---
Help us make Spot.ph better!
Take the short survey
Load More Stories