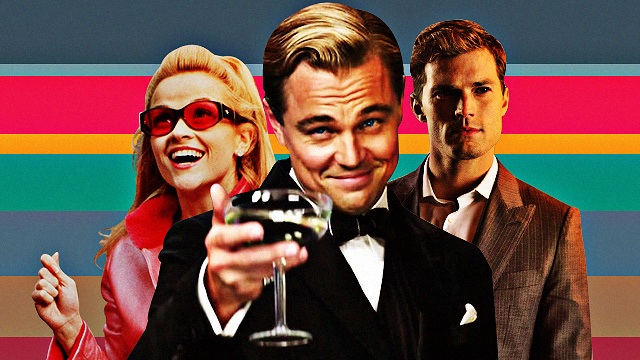 (SPOT.ph) Crazy Rich Asians might be the first Hollywood movie in 25 years to feature an all-Asian cast, but it's certainly not the first to show what it's like to be envy-inducing-levels of rich. After all, there's a lot to love about the glitz and glamor we see on screen. It gets you from thinking "WTF! You can buy that?" to "How do I get to that?!" to not wanting to look at your wallet and bank account. Still, it's fun to watch all the fun things you could do if you could afford it—so we list down 10 movies that's all about living the high life.
Clueless (1995)
Directed by: Amy Heckerling
As the favorite (and only) daughter of a successful lawyer, Cher (Alicia Silverstone) has it all. She's got a huge house with a grand staircase, a Jeep that she doesn't know how to drive, and a closet that gives you a preview of your outfit (and was really way ahead of its time). But while she's admittedly spoiled, she still does her best to make everyone around her just as perky and happy as she is.


ADVERTISEMENT - CONTINUE READING BELOW
Legally Blonde (2001)
Directed by: Robert Luketic
Elle Woods (Reese Witherspoon) has it all: A convertible car, a pool in her backyard, and a cute chihuahua that fits in her hand. Of course, she also has her all-pink wardrobe to go with everything she can afford. And being spoiled comes to her advantage, too—since that's what she uses to win her case in the end.


Princess Diaries (2001)
Directed by: Garry Marshall
There wasn't one teenager who didn't want to be Princess Amelia "Mia" Mignonette Thermopolis Renaldi of Genovia (Anne Hathaway). As the heir to the throne, she has a grand castle, a luxurious room, the remote-controlled closet, and everything that comes along with it (including a very loyal and lovable staff). After the movie, everyone probably checked their own ancestry to see if they were secretly royalty.


Marie Antoinette (2006)
Directed by: Sofia Coppola
Nothing is ever too much for Marie Antoinette (Kirsten Dunst). She's a queen who knows how to party in the Palace of Versailles, pick the most provocative of dresses, and live her life as luxuriously as she can. And she won't stop because she knows no one can tell her no—well, at least until the people of France come to her doorstep with pitchforks.
Arthur (2011)
Directed by: Peter Baynham
Arthur (Russell Brand) has spent his whole life doing nothing—except being followed around and waited on by his nanny Lillian (Helen Mirren) and his driver Bitterman (Luis Guzman). He is the sole heir of his family's billion-dollar company and while he doesn't know how to earn money, he does know how to spend it on Batman and Robin costumes, horse-ride pictorials, and a light-up solar system as night lights for his room.


The Great Gatsby (2012)
Directed by: Baz Luhrmann
Nothing says rich AF like throwing lavish parties just to see if the girl you like would attend. That's exactly what Jay Gatsby (Leonardo diCaprio) does. He even builds the mansion where the parties are held right across Daisy's (Carey Mulligan) home. The opulent parties are attended by the richest of the rich and Gatsby doesn't hold back when it comes to the booze, the decorations, and the grandness of it all.
Wolf of Wall Street (2013)
Directed by: Martin Scorsese
The mansions, the helicopters, the yachts—name it, and Jordan Belford (Leonardo DiCaprio) probably has at least three of it. That's what you get when you're a stock broker who's only out to make money for yourself. Belford secretly wires the millions he owns to an offshore bank account in Switzerland during the day. And at night, he revels in all that he can buy with it—wild parties, fast cars, and money-hungry friends included.


The Bling Ring (2013)
Directed by: Sofia Coppola
It always seems like the rich and famous have the perfect life. And that's what the infamous members of the Bling Ring think, too. The group targeted stars who lived in California, including Paris Hilton, Rachel Bilson, Orlando Bloom, Megan Fox, and Lindsay Lohan. In this film based on real events, the group sneaks into the homes of their celebrity idols, gawk at how rich they are, steal their clothes, jewelry, and gadgets, and flaunt their stolen goods as if they were their own.


ADVERTISEMENT - CONTINUE READING BELOW
Fifty Shades of Grey (2015)
Directed by: Sam Taylor-Johnson
The character of Christian Grey (played by Jamie Dornan) became such a hit with those who read the books and watched the movies. After all, he's tall, dark, handsome—and filthy rich. As the owner of Grey Enterprises Holdings, Inc., he dabbles in multiple industries—like technology, farming, and even publishing as he buys the company that Anna (Dakota Johnson) works for. Being super loaded means he picks Anna up for dates with helicopters, private planes, yachts, and needlessly fast sports cars. Not to mention the fact that he just casually gives her gifts like a new phone, laptop, and her own sports car.


Ocean's Eight (2018)
Directed by: Gary Ross
It can't get any more extravagant than the Met Gala, the most exclusive party that's attended by A-listers and those lucky enough to be in their midst. Ocean's Eight lets you see everything that goes on behind the scenes—from the intricate details of their designer gowns to the million-dollar piles of jewelry that require insurance just for one night out of a safe.


Share this story with your friends!
---
Help us make Spot.ph better!
Take the short survey
More Videos You Can Watch
Load More Stories