Crazy Rich Asians Is a Glamorous Soap Opera Worth Splurging On
It's a crowd-pleaser of a film that is like every other rom-com-and that's the point.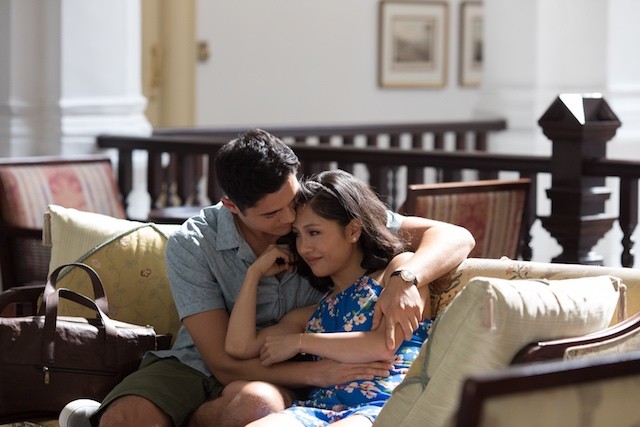 (SPOT.ph) This isn't a story you haven't seen before. Girl meets guy's parents (or in this case, her mother), they clash, drama ensues, heartache and romance follows. Throw in a Cinderella story of ordinary girl meets "crazy rich" boy into the broth and you've got half of the many rom-coms and soap operas already out there.
Crazy Rich Asians is as generic a rom-com as it comes, with all the beats hitting everything it needs to. It doesn't swerve from what it wants to be—a perfectly good romantic comedy. That's exactly what Crazy Rich Asians is, and that's exactly the point. It isn't here to reinvent the genre. It's here to show that an all-Asian cast, in a film set in a foreign country, with lots of Asian culture, is just as good—and even sometimes better—than other Hollywood romantic comedies. In this regard, Crazy Rich Asians is a classic rom-com that perfectly brings together the romance, the heartbreak, the sexiness, the escapism, the fantasy that comes with every good Hollywood romantic comedy, and that's what makes it worth splurging on.
ADVERTISEMENT - CONTINUE READING BELOW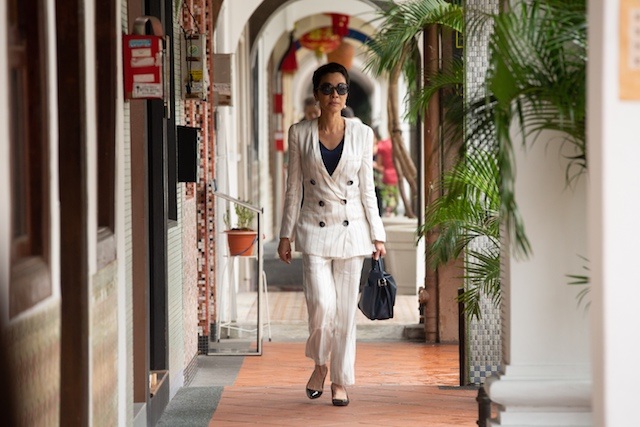 CONTINUE READING BELOW
Recommended Videos
Crazy Rich Asians follows Rachel Chu (Fresh Off the Boat's Constance Wu), a New York University economics professor raised by a single mother (Tan Kheng Hua) who came to America from China when Rachel was still a baby. Rachel has been dating Asian Prince Charming Nick Young (newcomer Henry Golding) for two years, and he invites her to Singapore to be his date for his friend's wedding. That means Rachel will be meeting Nick's mother for the very first time, as well as the rest of Nick's family. Rachel has no idea that Nick comes from an extremely wealthy family (as noted in the trailer, they are like royalty) and she is thrown into the lavishly designed lion's den with little warning.
With lots of devilishly great side-eye by Nick's mother Eleanor (Michelle Yeoh) and judgments from most of Nick's family, Rachel is a fish out of water. She finds allies in her college classmate Peik Lin (Ocean's 8 breakout Awkwafina)—a clear representation of the nouveau riche while Nick's family is of the old rich. She also gets along with some of Nick's extended family including the "rainbow sheep" Oliver (Nico Santos), and the glamorous Astrid (Gemma Chan), who's as welcoming as she is rich (which is very, very rich). Rachel squares off with Eleanor as the age-old fight of love-versus-family comes into play with the colorful Asian culture as the backdrop. 
ADVERTISEMENT - CONTINUE READING BELOW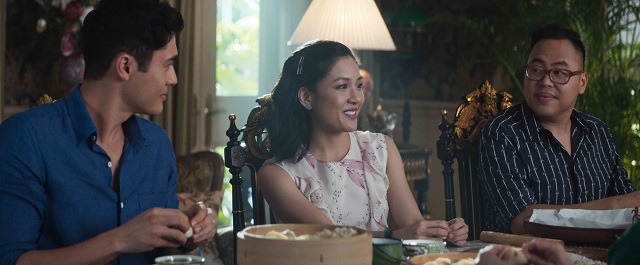 Much has been said about how Crazy Rich Asians is breaking barriers with its cast and story, and it's more than warranted. This all-Asian cast, a rarity in Hollywood studio offerings, is perfect in its representation of Asians as just like everyone else—and that's a good thing. Each character has a very clear trait, and none of it is defined by their Asian-ness. Their stories are universal, and their problems even more so. It's brilliantly done, because not only is this escapist fantasy, but it's also showing reality in the sense that Asians are people, too, just like you. They're not just ninjas, or concubines, or samurais, or kung fu masters. They are complex, loving, funny, sexy, sad, crazy, and everything in-between, and if anything, Crazy Rich Asians gets that so right.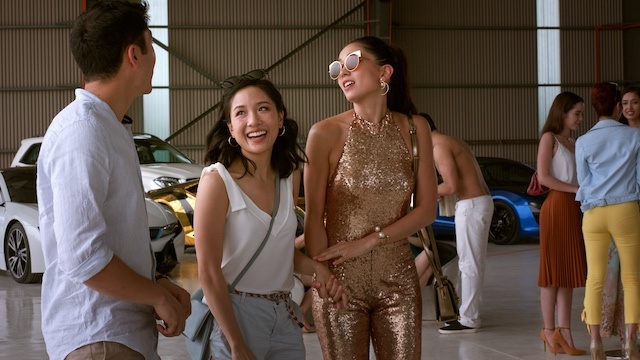 ADVERTISEMENT - CONTINUE READING BELOW
A lot of that is thanks to this wonderful, stunning cast. Constance Wu, in her first major movie role, is a perfect fit for Rachel, and a perfect fit for a rom-com lead. Effortlessly charming and a badass when she needs to be, Wu nails the trope that the likes of Julia Roberts and Reese Witherspoon perfected back in the day. Young, a non-actor in his first acting role, is impressive. Awkwafina is a bit over the top but it works, bringing in the film's big laughs together with her wackadoo family lead by the scene-stealing Ken Jeong. 
Michelle Yeoh brings so much complexity to a character that could've easily just been a tiger mom villain. You feel for her and you understand her position and it's brilliant to watch her work. There's one actress, though, that more than delivers, and if you didn't know Gemma Chan coming in, you'll know who she is coming out of the theater. Chan's Astrid has the second biggest storyline outside of the lead couple and their mother, and it's kind of a throwaway storyline, yes, but she shines so bright as a beloved "princess" type with secret issues. Also, yes, Kris Aquino appears, and she does shine on screen in a pivotal cameo.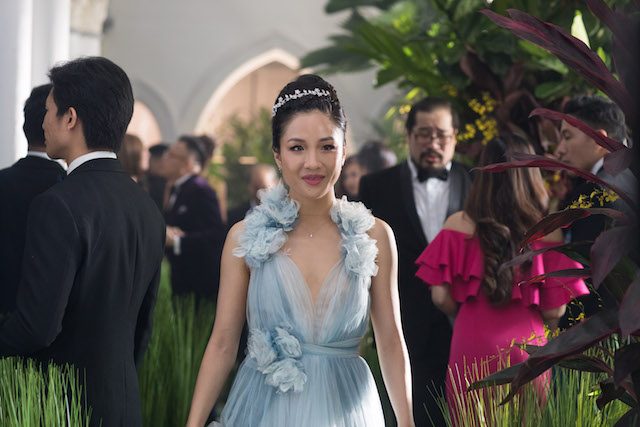 ADVERTISEMENT - CONTINUE READING BELOW
Director Jon M. Chu, with prior work in Step Up 3D and Now You See Me 2, has a lot of visual pizzazz, this film is practically dripping in sequins, designer fabric, and color. While yes, the story and how its told can be very generic, the visual splendor here is absolutely stunning. The fantastical luxury porn put on display on the screen is nothing short of jaw-dropping in its beauty. From the costumes to the exquisitely designed sets, lovely photographed locations, and scrumptious shots of food, Crazy Rich Asians is overflowing in impressive visuals. The film was made for U.S. $30 million, but the opulence presented makes it seem like it was made for thrice the amount. Chu and his production team did a great job not just showing off rich Asian culture, but presenting it in an enticing way accompanied by an electric score and head-bopping Canto-Pop covers of famous pop songs. The film makes use of every bit of its budget perfectly. 
Crazy Rich Asians isn't reinventing the genre, but it is presenting new opportunities for Asian talent, as well as making an already known genre great again. We already know soapy stories with an all-Asian cast, but this film is all that with a glossy, Hollywood budget, but also way better in presentation. With a recent string of disappointing rom-coms, Crazy Rich Asians shows that a good rom-com can still be done. Outside of all the landmarks its doing for Asian talent in Hollywood, the best thing the movie might be doing is revitalizing the romantic comedy genre.
ADVERTISEMENT - CONTINUE READING BELOW
Rating: 4 out of 5 spots
Crazy Rich Asians is out in theaters on August 22.
Photos courtesy of Warner Bros. Pictures
Share this story with your friends!
---
Help us make Spot.ph better!
Take the short survey
Load More Stories