Top 10 Dreamiest Boyfriends From the Movies
The bar has been raised.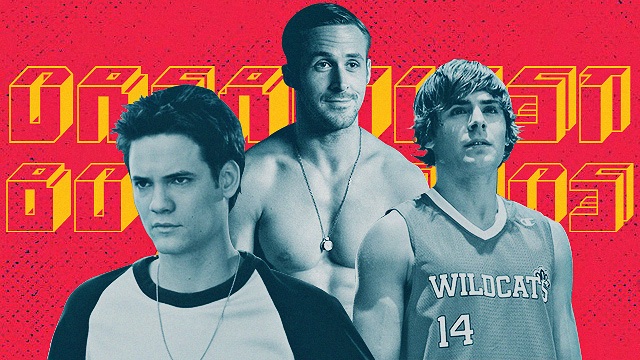 (SPOT.ph) It's easy to fall in love with all the leading men that star in every movie, but it also takes a lot to be a memorable, swoonworthy, and dreamy boyfriend onscreen. They have to be willing to go the extra mile and make their significant others feel special, all while doing sweet things in between. So if you're looking for something (and someone) that'll give you butterflies, we list down the movie boyfriends that have set the standards a little bit higher.
10. Josh Lucas from Clueless (1995)
Played by: Paul Rudd
It's understandable to dismiss Josh Lucas (Paul Rudd) as a potential love interest at first because he's technically Cher's (Alicia Silverstone) former step-brother. But how could you not ship them when Josh starts showing how much he really cares for the spoiled-but-well-meaning Cher? The aspiring environmental lawyer might make it seem like he isn't interested, but at the end of the day, he'll still help her figure out her not-so-shallow problems.


ADVERTISEMENT - CONTINUE READING BELOW
9. Ben Barry from How to Lose a Guy in 10 Days (2003)
Played by: Matthew McConaughey
Ben Barry (Matthew McConaughey) and Andie Anderson (Kate Hudson) have their own secret reasons for getting into a relationship with each other. Barry wants to prove to his boss that he can get a girl to fall in love with him while Andie needs to try and lose a guy in 10 days for an article that she's writing. Even though he's trying to win his side of the bet, you still have to give Barry props for being patient with all of Andie's twisted plans and for chasing after her, even when it all seems pointless.


CONTINUE READING BELOW
Recommended Videos
8. Austin Ames from A Cinderella Story (2004)
Played by: Chad Michael Murray
It's easy to be charmed by Austin Ames (Chad Michael Murray) when you see just how hardworking and humble he is. Even though he's the star player of the football team and the most popular guy at school, he doesn't let it get to his head. You know he's also got plans for himself, considering that he wants to go to Princeton even though it's not what his dad wants. It might still be hard to forgive him for not recognizing Sam (Hilary Duff) in that half mask during the party, but you have to admire his effort to look for the mystery girl he danced with after the event.


7. Aaron Samuels from Mean Girls (2004)
Played by: Jonathan Beckett
ADVERTISEMENT - CONTINUE READING BELOW
Senior football player Aaron Samuels (Jonathan Bennett) is that one guy that makes you want to go to class every day. And if you're lucky enough like Cady (Lindsay Lohan), you might actually get to go out with him and see that he's actually more than just the popular (and most good-looking guy) in school. He tutors Cady in Math even though he isn't the best at it (hey, he tried!) and he's real enough to tell her not to turn into someone she isn't.


6. Jacob Palmer from Crazy, Stupid, Love (2011)
Played by: Ryan Gosling
There's something about that mysterious, kinda-bad-guy-but-not-really vibe that makes Jacob Palmer so dreamy. Well, aside from the fact that he's played by none other than Ryan Gosling. The oh-so-confident Jacob will eventually win you over when he finally puts his playboy antics aside just so he can get serious with Hannah (Emma Stone).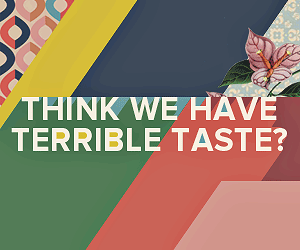 5. Peter Kavinsky from To All the Boys I've Loved Before (2018)
Played by: Noah Centineo
It might seem a little early, given that this teen rom-com only came out in August 2018, but there's no denying how super smitten everyone is with Peter Kavinsky (Noah Centineo). He first pretends to get together with Lara Jean (Lana Condor) to get back at his ex, but he soon does way more than just fake-boyfriend duties. (Who goes all the way across town just for some Yakult?!) Plus, he gets bonus points for making Lara Jean feel more confident and even defending her right on the spot when she gets bullied.


ADVERTISEMENT - CONTINUE READING BELOW
4. Hayden from The Nanny Diaries (2007)
Played by: Chris Evans
When Annie (Scarlett Johansson) starts out as a nanny to a temperamental kid, a guy she nicknames "Harvard Hottie" (Chris Evans)—because of his shirt—helps her out by talking to the kid himself and making sure everything's all right. He continues to pursue her and take her out on romantic dates. He adjusts even though she's caught up in her job, but he doesn't hesitate to tell her what she needs to hear. Put that together with his (literally) boy-next-door charm, and you've got a winner.


3. Troy Bolton from the High School Musical Series (2006 to 2008)
Played by: Zac Efron
Count yourself lucky if your boyfriend has ever driven his broken-down truck for hours just to dance with you because you won't be able to go to prom. That's exactly what Troy Bolton (Zac Efron) does for Gabriella (Vanessa Hudgens). So, he can sing, dance, play basketball, and be extremely sweet. He may have his own problems to sort out, but at the end of the day, he knows who to go back to—Gabriella and his friends. It makes sense that everyone fell in love with him when High School Musical became such a hit.


2. Matt Flamhaff from 13 Going on 30 (2004)
Played by: Mark Ruffalo
There's nothing like a classic childhood love story that'll have you swooning. You can just imagine what it's like for Matt Flamhaff (Mark Ruffalo) to be unexpectedly reunited with his 30-year-old (but mentally 13-year-old) best friend, Jenna Rink (Jennifer Garner). Still, he's willing to do what he can to help her out at work, he dances with her when she tries to liven up a party, and he always tries to put her feelings before his.


ADVERTISEMENT - CONTINUE READING BELOW
1. Landon Carter from A Walk to Remember (2002)
Played by: Shane West
There are a lot of notable boyfriends from Nicholas Sparks novels-turned-movies—and movies in general—but it's hard to top Landon Carter (Shane West) from A Walk to Remember. When he starts spending more time with Jamie (Mandy Moore), he slowly softens up and sheds his tough-guy act. And who could ever forget how he helps the sick Jamie tick things off her bucket list—like being in two places at once? He even builds her a telescope just so she can see a once-in-a-lifetime comet. BRB, crying.


Share this story with your friends!
---
Help us make Spot.ph better!
Take the short survey
Load More Stories