10 Memorable Viral-Video Stars and What They're Up to Now
Is Kuya Jobert still in beast mode?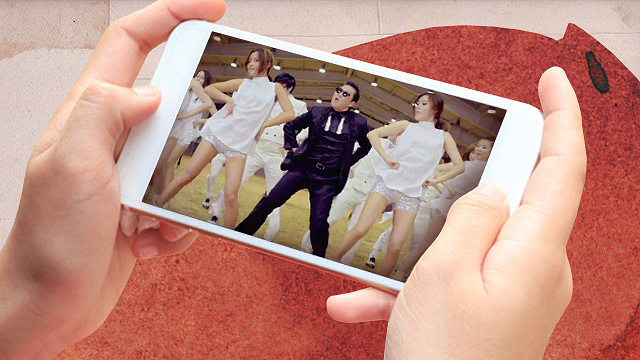 (SPOT.ph) At a time when the Internet comes up with a new trending topic, dance challenge, and meme almost every day, viral-video stars pop up almost like they were notifications on your phone. But there are some that have stood out—whether they became famous years ago or just recently. We list down some of the most memorable ones and update you with what happened to them after their initial 15 minutes of fame.
Rebecca Black
Fridays will never be the same after Rebecca Black's hit song became viral. While it was LSS-worthy, its video went viral because of the autotune and the awkward dancing. Black even starred in Katy Perry's music video for "Last Friday Night (T.G.I.F.)." She has released a couple of singles off her debut EP, RE / BL. In June 2018, Black competed in a reality TV show called The Four: The Battle for Stardom. Now, Black is a YouTuber who posts a mix of vlogs and song covers. Props to her for making the most out of her YouTube stardom!


ADVERTISEMENT - CONTINUE READING BELOW
Cherry Alejandro
Cherry Alejandro was just doing her job manning one of the elevators at SM Olongapo. But she did it quite differently, as she welcomed each passenger with a warm, enthusiastic greeting. Eventually, one of the shoppers took a video of her, uploaded it on the Internet, and she was dubbed "Elevator Girl" in 2013. Her viral status opened the doors for her to become an official housemate for Pinoy Big Brother in 2014. In 2017, she took over mall escalators, reminding shoppers to "stand on the right, walk on the left." 


PSY
Korean artist PSY has been working on his musical career for a while before his song "Gangnam Style" became a huge hit and skyrocketed him into fame. The dance-filled music video is the first video to hit one billion—and eventually two billion—views on YouTube, and it is also currently the fifth most-viewed video on the platform. After being known for his video, PSY came out with his eighth studio album 4x2=8. In May 2018, it was announced he was leaving his talent agency, YG Entertainment, after working together for eight years.


CONTINUE READING BELOW
Recommended Videos
ADVERTISEMENT - CONTINUE READING BELOW
Macoy Averilla
"Ganda ka?" That sassy quote has made its way in everyday conversations, and we have Macoy Averilla to thank for that. Averilla started making photo memes of Mean Girls before transitioning into dubbed videos, in which he adds funny Pinoy lines over several sequences of the classic teen movie. Now, Averilla continues to produce dubbed videos of White Chicks, Meteor Garden, and Bridesmaids, among many others.


Xian Gaza
"Nyeeeeaaaaam" is probably something you haven't heard in a while, but at one point in your life, it's all everyone was talking about. Xian Gaza first came to public consciousness when he asked actress Erich Gonzales to go out on a coffee date by putting up a billboard. The Internet wasn't having it (and neither was Gonzales, who declined the offer). Someone eventually dug up a video of him touring around Cambodia saying his now-unforgettable catchphrase. In April 2018, he turned himself in after warrants of his arrest were issued for violating the Bouncing Check Law. He posted bail and left jail after one day. Now, he still remains active on Facebook where he often posts videos and photos with his girlfriend.


Antoine Dodson
What started out as an interview after a crime took place in July 2010, eventually became a hit song that took over the Internet and even reached the top of the charts. Antoine Dodson's interview on a local news channel was entertaining enough on its own, but became an instant sensation when it was turned into a remixed song by YouTube group The Gregory Brothers. "Hide 'yo kids, hide 'yo wife" was stuck in everyone's heads. According to an interview with BET, he moved to Los Angeles and came out with a couple more songs, but his career didn't take off and he went back to his hometown. While Dodson came out as gay in 2010, he eventually retracted and said he was "no longer into homosexuality" in 2013. He announced the birth of a child with his wife in 2014. But as recently as April 2018, he clarified that he is bisexual.


ADVERTISEMENT - CONTINUE READING BELOW
Pikotaro
You probably know him better as the Pen-Pineapple-Apple-Pen guy, but he's actually Kazuhito Kosaka, a comedian who goes by these two stage names: Daimaou Kosaka and Pikotaro. His annoyingly catchy song came out in 2016 (can you believe it's been two years?) and he even came out with another song called "I Like OJ" in 2017. As for his personal life, he married his model-girlfriend in August 2017.


Robert Kelly
Robert Kelly a.k.a. BBC dad's name might not be as familiar like other viral-video stars, but his kids' faces are surely unforgettable. While being interviewed by BBC about the impeachment of South Korea's president, university professor Kelly's kids nonchalantly waltzed into his office dancing—with the younger one still in a baby walker, no less. Kelly shared that he thought his career was over when the clip went viral, but he is still interviewed about his thoughts on the developments in North Korea every now and then.


Greyson Chance
Greyson Chance first garnered attention with a cover of Lady GaGa's song, "Paparazzi." And like a lot of singers who went viral, he was invited to perform on The Ellen DeGeneres Show. While his talent undoubtedly got him noticed, he also bore a striking resemblance to Justin Bieber, whose career was starting to take off at the time. In 2017, Chance came out as gay on Instagram, saying, "I decided not to publicize my sexuality largely due to a matter of privacy, as I was still trying to find comfort and confidence within my own skin." And while he's busy studying as a History major, he's also been releasing new music as recent as June 2018.


ADVERTISEMENT - CONTINUE READING BELOW
Kuya Jobert
It might not seem like it but Jobert Austria a.k.a. Kuya Jobert's "Beast Mode" driving video is actually a parody of an earlier video. It's the more popular one, probably because he perfectly captures what it's like driving around the traffic-infested roads in the country. Now, he has an online mini-series on ABS-CBN Entertainment's YouTube channel called Sagot Ka ni Kuya Jobert, where he entertains questions about different topics.
Share this story with your friends!
---
Help us make Spot.ph better!
Take the short survey
Load More Stories