Goyo: Ang Batang Heneral Is a Slow But Masterful Follow-Up to Heneral Luna
Jerrold Tarog displays his excellence in directing with a humanizing story of Gregorio del Pilar.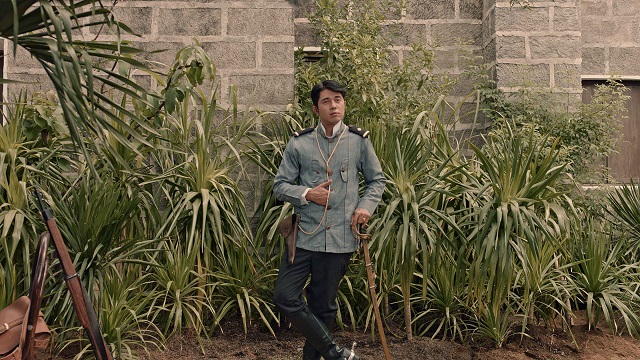 (SPOT.ph) Goyo: Ang Batang Heneral was teased during the mid-credits scene at the end of the 2015 film Heneral Luna. Jerrold Tarog's award-winning opus about the fiery commander was a surprisingly stirring and resonant film that, for better or worse, opened the hearts and minds of the Filipino people to the possibility of a brash, arrogant, womanizing leader who's wildly imperfect and foul-mouthed, but passionate about his love for country. In the context of 2015, Heneral Luna was incredibly apropos, almost providential, and stirred a great sense of national pride in every Filipino who saw the film.
ADVERTISEMENT - CONTINUE READING BELOW
Fast forward to 2018. Under a new political climate, Globe Studios and Artikulo Uno Productions—which has, since the success of Heneral Luna, produced several fine and thoughtful films—gives us the story of Gregorio del Pilar (Paulo Avelino), the fabled boy general who rose to prominence with his courage, wartime exploits, and his womanizing. The film is a direct sequel to Heneral Luna and begins a day after Luna's gruesome death upon the orders of President Emilio Aguinaldo (Mon Confiado). It follows the events of the last five months of Del Pilar's life until his death at the Battle of Tirad Pass.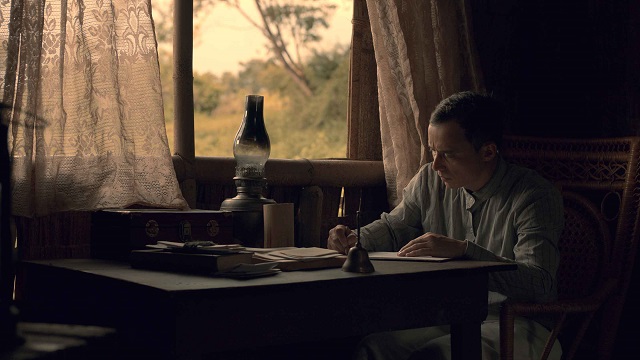 ADVERTISEMENT - CONTINUE READING BELOW
The film is masterfully done. The cinematography is breathtaking and brilliant, and the production design is some of the best in Philippine cinema. The actors are wonderful in their roles, and Avelino delivers a terrific performance as the baby-faced general. The only real trouble with Goyo is that it's a film that probably didn't have to be made. Set after the most exciting and action-filled parts of Del Pilar's life, most of the film drearily follows Goyo as he enjoys a false sense of peace following the death of Luna, and when he eventually flees with Aguinaldo as they're pursued by the Americans.
Tarog, who co-wrote the screenplay with Rody Vera, attempts to fill the gaps with Goyo's imagined internal struggles and his courtship of his last great paramour, Remedios Nable Jose (Gwen Zamora). The plot jumps from place to place because it also follows Aguinaldo's dealings with Apolinario Mabini (Epy Quizon), who may well be the best character in the film. Quizon's portrayal of the "brain of the revolution,"—easily one of the best parts of Heneral Luna—continues to be stellar and Mabini in fact delivers some of Goyo's best lines along with audience surrogate Joven Hernando (Arron Villaflor), the photographer's assistant from the first film.
ADVERTISEMENT - CONTINUE READING BELOW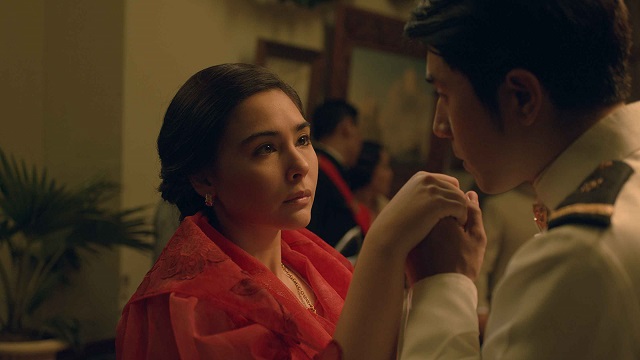 If Goyo succeeds in anything, it is in humanizing the lionized Del Pilar. While stories portray him as larger than life, the film grounds his exploits firmly in reality, even his womanizing nature. It's wonderfully researched and—despite giving the disclaimer in the beginning that it uses fictional elements to deliver a cohesive narrative—gives audiences a better glimpse into the life of one of the country's heroes. It gives its own version of events, such as sticking to the contention that it was Remedios and not younger sister Dolores who was Goyo's true love.
ADVERTISEMENT - CONTINUE READING BELOW
Gregorio del Pilar was Aguinaldo's favorite general, so the perspective is switched when coming from Heneral Luna. The boy general, in fact, was tasked to take down Luna but was beaten to the punch by mutinous soldiers. Early in the film, we see Del Pilar's coldness when he orders his men to execute Luna loyalist Manuel Bernal (Art Acuña), revealing that the pleasantly faced general isn't as pleasant when it comes to dealing with enemies. This sequence follows the Angelito short film that bridges the two biopics and gives a backstory to the boy, Angelito (Tomas Santos), who is shown being tortured for information at the beginning of the film.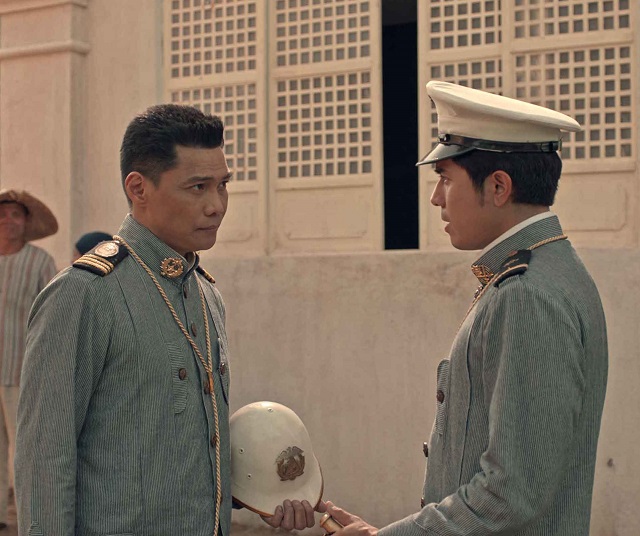 ADVERTISEMENT - CONTINUE READING BELOW
Goyo: Ang Batang Heneral is a slow-paced story that contrasts greatly with Heneral Luna. It tries, without much success, to create some form of catchphrase with Goyo's big brother Julio (Rafa Siguion-Reyna) psyching him up, "Tandaan mo kung sino ka!" (Remember who you are!), to which he responds, "Ang agila!" (The Eagle!). It just doesn't compare to the crisp and utterly memorable, "Punyeta!" of the combustible, mustachioed general.
Nothing much happens, either. There's a barely-there courtship, a hint of political intrigue, a zarzuela, and a sad retreat from the Americans at the end that underscores how outclassed the Filipino forces were during the Philippine-American War. It equals Heneral Luna in terms of directorial brilliance, expert cinematography, and topnotch acting, but it falls short in terms of plot and greatness of ambition. This raises the question of why the film needed to have been made at all.
The answer lies at the end. As subversive as Heneral Luna was in 2015, Goyo rectifies the error of glorifying a strongman leader who would use such a cruel decree as Articulo Uno, which states that any soldier who refuses to follow an order may be killed without the benefit of a court martial. The film repeatedly and pointedly rebukes Aguinaldo for his directive to assassinate Luna, whom the Americans considered to be the Philippines' best general.
ADVERTISEMENT - CONTINUE READING BELOW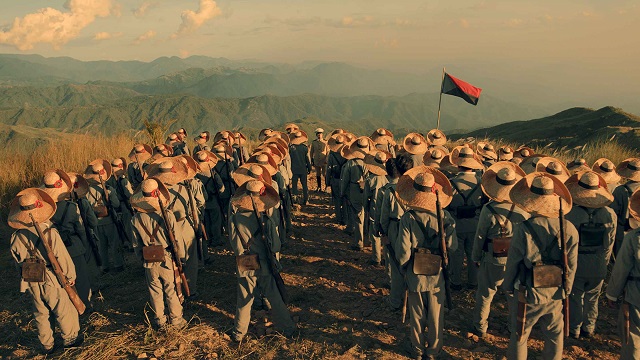 The entire film, slow and plodding as it is, is a well-crafted argument against the selfishness of the men who shape this nation. Mabini narrates that it is only in fighting, in dying as a soldier, that Aguinaldo may regain his lost honor and prestige. But as the disgraced first President stares blankly at the sunset over Malacañan, he mutters that he has already given fealty to the United States. It's a chillingly familiar refrain: A leader who seems to favor another country over his own.
ADVERTISEMENT - CONTINUE READING BELOW
Mabini laments that perhaps the Americans were right, after all—that we are but mere children trying to fight a grown man's war. He says that Filipinos ignite with passion very quickly, but burn out just as fast. It's a terrifying reminder that the Philippines may be doomed to follow the lead of people who put their own interests above the country's.
Ultimately, the film's title reveals it all. As some of the town lasses fawn over the good-looking boy general, they also talk of his improprieties with numerous women—such that anyone who falls for him and is eventually dumped is considered to be, "na-Goyo". The name is a warning. Don't be fooled. Not again. Never again.
Rating: 3 out of 5 spots
Goyo: Ang Batang Heneral premieres on September 5.
Photos courtesy of TBA Studios
Recommended Videos
Load More Stories