The Award-Winning Janus Sílang Books Are Going to Be Made Into a TV Series
ABS-CBN has acquired the rights to Edgar Calabia Samar's best-selling novels.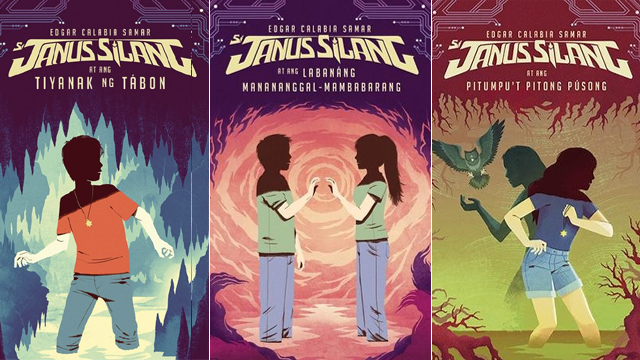 (SPOT.ph) It's always good news whenever a book is being adapted into a TV series or a film. But it's even better news when it's a Filipino book that's getting the on-screen treatment. Fans of Edgar Calabia Samar's Janus Sílang novels can look forward to the books' characters and creatures come to life as ABS-CBN has acquired the rights to turn Samar's works into a TV series. There are currently three books in the series: Si Janus Sílang at ang Tiyanak ng Tábon, Si Janus Sílang at ang Labanáng Manananggal-Mambabarang, and Si Janus Sílang at ang Pitumpu't Pitong Pusong. 
The first book, Si Janus Sílang at ang Tiyanak ng Tábon, won the National Book Award for a Novel in Filipino in and National Children's Book Award, Best Reads for Kids in 2016. A TV series based on the first book is reportedly already being produced. The novel was also adapted into a stage play by Tanghalang Ateneo in 2017.
ADVERTISEMENT - CONTINUE READING BELOW
In the novels, Janus Sílang is the only survivor after other players of role-playing game TALA (Terra Anima Legion of Anitos) Online suddenly die in his town. Other players in other parts of the country are reported to have died as well. A mysterious man named Joey then contacts Janus and claims to also have survived. This leads Janus to an adventure that takes place beyond the realms of a video game—that comes with creatures from Filipino mythology like the manananggal, anito, diwata, and tiyanak.
The announcement was made on a Facebook post by Adarna House, the novels' publication house. "Adarna House is proud to announce that ABS-CBN now owns the television rights to Edgar Calabia Samar's Janus Sílang, an award-winning young adult series." Executives of Adarna House and ABS-CBN were present for the contract signing.
Maraming salamat sa buong @GMOunit na minahal ang series at talagang nangangalaga rito! ????

— Edgar Calabia Samar (@ecsamar) September 3, 2018
Samar (who wasn't able to attend as he is currently in El Nido), expressed his excitement about the project on his Twitter account. "Suportahan po sana ninyo!" He also thanks the GMO Entertainment Unit of ABS-CBN for working on the project. 
Load More Stories