The Scenes We Can't Wait to See in the New Live-Action Version of Avatar: The Last Airbender
Netflix is teaming up with the original show's creators.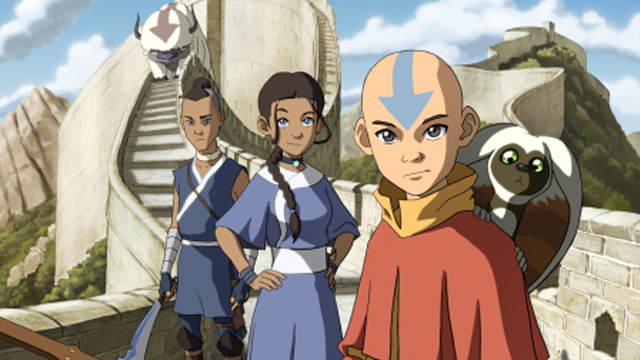 (SPOT.ph) Long ago, Avatar: The Last Airbender fans lived together in harmony. Then, everything changed when M. Night Shyamalan's live-action version attacked—just kidding. (Not really.) But fans of the beloved Nickelodeon series can rejoice—because Avatar: The Last Airbender is getting a new live-action series on Netflix. With the original version's creators, Michael DiMartino and Bryan Konietzko working on the new series, you can rest assured they'll be giving the characters and their stories justice.
ADVERTISEMENT - CONTINUE READING BELOW
CONTINUE READING BELOW
Recommended Videos
In a shared statement, DiMartino and Konietzko say, "We can't wait to realize Aang's world as cinematically as we always imagined it to be, and with a culturally appropriate, non-whitewashed cast. It's a once-in-a-lifetime chance to build upon everyone's great work on the original animated series and go even deeper into the characters, story, action, and world-building. "
Avatar: The Last Airbender is set in a world where "benders" can control one of the four elements: water, earth, fire, and air. Only the Avatar can control all four. The world is divided according to these elements, with the Northern and Southern Water Tribes, the Earth Kingdom, the Fire Nation, and the Air Nomads. The original series, which lasted three seasons, follows Avatar Aang and his friends as they try to stop the war that the Fire Nation has waged against the other nations.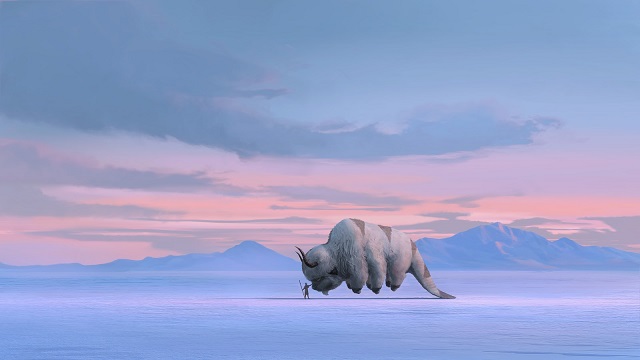 ADVERTISEMENT - CONTINUE READING BELOW
The new series is set to start production in 2019. And while that's still a long way to go, you can start hyping yourself up by re-watching the original version (that's available for streaming on Netflix, btw). To help you out, we list down the most memorable scenes and episodes from the cartoon that we can't wait to see.
Sokka's Girlfriend Yue Turning Into the Moon
In the the finale of the series' first season (a.k.a. Book One: Water), Admiral Zhao kills the Moon Spirit Tui. He does this despite the warnings given to him by both General Iroh and Avatar Aang, who argued that the whole world is dependent on the moon. But General Iroh notices that Princess Yue, Sokka's girlfriend, was touched by the spirit of the moon when she was a baby—which is why she has white hair. And to save the moon, Yue sacrifices herself.
ADVERTISEMENT - CONTINUE READING BELOW
The Denial of the War in Ba Sing Se
When Team Avatar gets to the Earth Kingdom's city of Ba Sing Se, they're surprised to learn that its citizens don't know about the war going on. It turns out that the city's officials have been brainwashing its citizens to make them believe that everything is fine. One of the episode's lines, "There is no war in Ba Sing Se," has even become a meme.
Katara's Bloodbending
It's no secret that Katara is a skilled and knowledgeable waterbender. But she surprised even herself when she found out that bloodbending is an actual thing—and that she can do it herself when pushed to the limit. It's a pretty cool skill to have, but a terrifying and creepy one, too. It'll be a treat to see how they handle its depiction with real-life people.
ADVERTISEMENT - CONTINUE READING BELOW
Aang and Zuko Being Taught Firebending by Dragons
It's already cool enough to see archenemies-turned-teammates Aang and Zuko working together. But it's even cooler to watch them learn firebending from the creators of firebending themselves—dragons. You have to wonder how the live-action version will depict the dragons. (Are they going all out à la Game of Thrones?)
Avatar Aang vs. Firelord Ozai
In Sozin's Comet Part 1 and Part 2, Aang finally goes head to head with Firelord Ozai himself. He uses everything he's learned about the four elements to finally put an end to the war. If the minutes-long battle is already this intense in cartoon form, you can only imagine how the live-action version will portray the epic scene.
Load More Stories