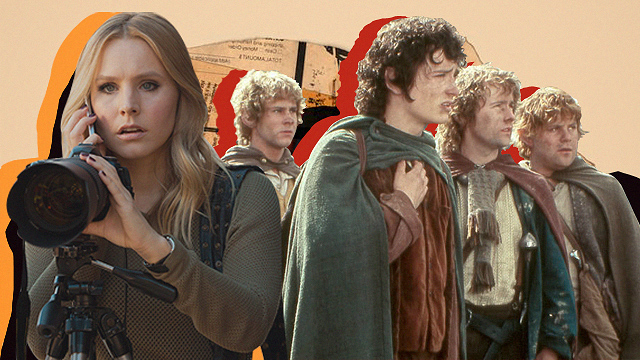 (SPOT.ph) It won't be long until 2018 comes to a close and you probably still can't get enough of your old and new favorite shows. But your to-watch list is about to get a little bit longer, because there are a couple more series set to premiere that might just get you hooked. We list down the ones you should keep on your radar.
Looking for Alaska
An eight-episode limited series of Looking for Alaska will be made for @hulu. I've answered some of your questions about the adaptation over here: https://t.co/rS37MAJEf9

— An Absolutely Remarkable Thing OUT NOW (@johngreen) May 10, 2018
Watch it on: Hulu
Premiere date: 2019
First, there was the tear-jerking The Fault in Our Stars in 2014. Then there was the wanderlust-inducing Paper Towns in 2015. Now, John Green's award-winning novel Looking for Alaska will be hitting the small screen in 2019. The story revolves around Miles "Pudge" Halter, who goes to boarding school with a girl named Alaska Young. He eventually falls in love with Alaska—but one day, things change when Alaska doesn't show up at school. The show will be helmed by Stephanie Savage and Josh Schwartz (The O.C.), who's been attached to the project for 13 years.
ADVERTISEMENT - CONTINUE READING BELOW
Avatar: The Last Airbender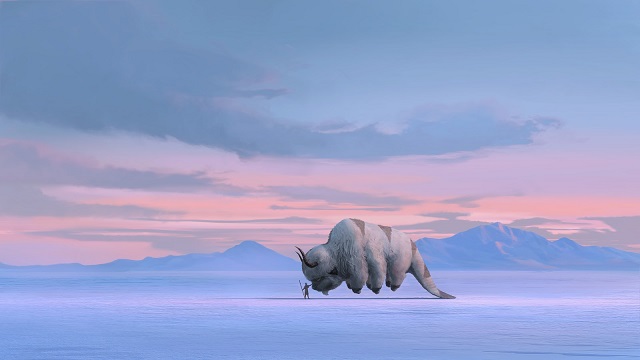 Watch it on: Netflix
Premiere date: 2019
M. Night Shyamalan's film The Last Airbender in 2010 wasn't exactly the adaptation that fans were hoping for. But the good news is, Netflix is making a live-action show based on the beloved animated series. It'll be exciting to see how they tell the story of Aang, who uses his power over the four elements—fire, water, earth, and air—to take down the evil Fire Lord. The original series' creators Michael DiMartino and Bryan Konietzko are also working on the remake, so you know it'll be in good hands.
Lord of the Rings
[BREAKING] We have confirmed from multiple sources that @AmazonStudios new billion-dollar #LOTR series will open its first season centered on a young Aragorn.

Let's discuss whats available and how this opens up Tolkien's Legendarium. A thread. #Tolkien
/1 pic.twitter.com/mfbkf4jyX6

— TheOneRing.net (@theoneringnet) May 16, 2018
Watch it on: Amazon Prime Video
Premiere date: 2019
No, the world will never have enough of Lord of the Rings—as proven by this announced TV spinoff based on J.R.R. Tolkien's novels. Amazon Studios is reportedly spending over U.S. $1 billion to produce the series. It's set to be at least five seasons long, with JD Payne and Patrick McKay (Star Trek 4, Godzilla vs. Kong) at the helm.
Watchmen
Nothing ever ends. #WatchmenHBO #DamonLindelof pic.twitter.com/ioJU0dQipw

— HBO (@HBO) August 17, 2018
Watch it on: HBO
Premiere date: 2019
Even after nine years, Watchmen is still considered by some as one of the most underrated superhero movies of all time. It was only a matter of time before it got the green light to be adapted into a new, action-packed TV series by HBO. The series is based on Alan Moore's graphic novel of the same name, where superheroes are considered outlaws in an alternate version of history. It'll be helmed by Damon Lindelof, who was the showrunner of Lost and also co-wrote Star Trek Into the Darkness and Tomorrowland.
Veronica Mars
Watch it on: Hulu
Premiere date: 2019
Fans were disappointed when the Kristen Bell-starrer Veronica Mars was canceled in 2007. The show followed Mars, a high school student who moonlights as a private investigator to help out her detective dad. There's been a couple of attempts to revive the series—creator Rob Thomas even worked with Bell on a film that eventually got made because of a fundraiser. We'll get to see Mars sleuthing once again in a new series. Now a lawyer, Mars returns to her hometown to investigate a murder case involving her ex-boyfriend.
Janus Sílang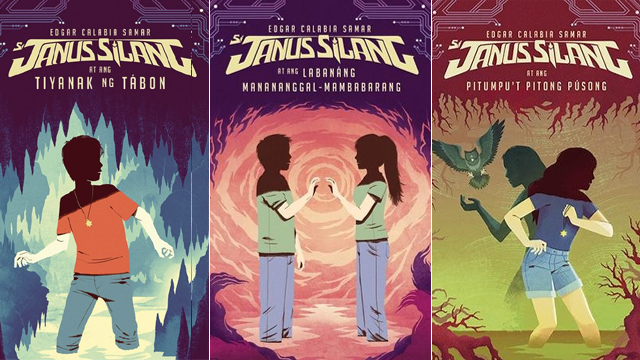 ADVERTISEMENT - CONTINUE READING BELOW
Watch it on: ABS-CBN
Premiere date: TBA
It's not every day that you see a Filipino young-adult novel get adapted into a teleserye. Edgar Calabia Samar's Si Janus Sílang at ang Tiyanak ng Tábon won the National Book Award for a Novel in Filipino and National Children's Book Award, Best Reads for Kids in 2016. The story follows Janus Sílang, who is the lone survivor after other players of online game Terra Anima Legion of Anitos (TALA) suddenly die. He goes on an adventure that brings him face to face with creatures like the anito, diwata, manananggal, and tiyanak. The rights to the books have been bought by ABS-CBN, who's reportedly adapting it for the small screen. It was previously staged as a play by Tanghalang Ateneo in 2017.
How Anna Delvey Tricked New York's Party People
Shondaland & Netflix have acquired the rights to an article detailing how Anna Delvey scammed hundreds of thousands of dollars from people by posing as a German heiress. Shonda Rhimes is attached to write https://t.co/p02jooAyAt pic.twitter.com/ZI6Nw7Gprj

— See What's Next (@seewhatsnext) June 8, 2018
Watch it on: Netflix
Premiere date: TBA
For a time in 2018, the Internet couldn't get enough of Anna Delvey, the German "heiress" who turned out to be a liar and tricked the biggest names in New York into giving her money for a dream project. Her real-life story was told in the article, "How Anna Tricked New York's Party People," written by Jessica Pressler for New York Magazine's The Cut. It wasn't long before people started asking for a TV adaptation of Delvey's story—and who better to depict the suspense and drama than Shonda Rhimes? The creator of Grey's Anatomy, Scandal, and How to Get Away With Murder is teaming up with Netflix to tell the story of how Anna Delvey (almost) got away with her million-dollar scam.
Lovecraft Country
'Lovecraft Country' is more of a social thriller/horror/sci fi/ based on Matt Ruff's book; the amazing @MishaGreen will helm the show! https://t.co/xGuRpVj8Gj

— Jordan Peele (@JordanPeele) May 16, 2017
Watch it on: HBO
Premiere date: TBA
Horror fans are in for a treat once Lovecraft Country premieres, especially since it's helmed by Get Out's Jordan Peele and Star Trek and Star Wars' JJ Abrams. The series is based on a novel of the same name by Matt Ruff, which follows a character named Atticus Black in his search for his father. He goes through the terrors of a racist, Jim Crow-era America with his friend Letitia and his Uncle George.
Mea Culpa
View this post on Instagram
Watch it on: ABS-CBN
Premiere date: TBA
Bela Padilla and JC Santos have teamed up a couple of times before on heartbreaking films, namely, 100 Tula Para Kay Stella and The Day After Valentine's. You can only expect their chemistry to be just as palpable on their new teleserye, tentatively called Mea Culpa (which means "through my fault" in Latin). You know you're in for a feels sesh because it'll be directed by Dan Villegas (Exes Baggage, Changing Partners, and Walang Forever) and Andoy Ranay (Till I Met You, Para Sa Hopeless Romantic, and Diary ng Panget).
Guillermo del Toro's 10 After Midnight
Keep your eyes peeled for "Guillermo del Toro Presents 10 After Midnight," a gorgeous and horrific anthology series coming soon to Netflix. @RealGDT will handpick every story as well as write and direct selected episodes!!! pic.twitter.com/L926m11mbI

— See What's Next (@seewhatsnext) May 14, 2018
Watch it on: Netflix
Premiere date: TBA
Award-winning director Guillermo Del Toro is known for his terrifying but awe-inducing creatures and monsters in his films. (Cases in point: The fish-man from The Shape of Water and the Kaiju from Pacific Rim) Now, he's bringing his love for the creepy and chilling stories to Netflix. The series is described as a collection of Del Toro's "personally curated stories." Aside from being an executive producer, Del Toro will also be writing and directing episodes. He'll be selecting other talented directors and writers to work on other episodes, too.
ADVERTISEMENT - CONTINUE READING BELOW
Your guide to thriving in
this
strange new world.
Share this story with your friends!
---
Help us make Spot.ph better!
Take the short survey
More Videos You Can Watch
Load More Stories