The Story Behind the Look of A Star Is Born
Fil-Am cinematographer Matthew Libatique talks about working with Bradley Cooper, Lady Gaga, and his hopes for Pinoy lensmen.
(SPOT.ph) The critically acclaimed fourth iteration of A Star is Born, directed by Bradley Cooper, is already a box-office success after earning well over U.S. $100 million worldwide just 10 days after its debut in the United States. Audiences and critics alike have lauded Cooper's debut as a director, Lady Gaga's performance in her first lead role in a feature film, as well as the film's use of music, and its overall look.
From the sweeping concert sequences that really give you a feel of being a rock star, to the very intimate and personal moments between Gaga and Cooper's characters Ally and Jackson, to the gorgeously lit and captured sets, the cinematography in A Star is Born isn't just beautiful to look at. It also helps in understanding how the characters are feeling, and puts you right into the action.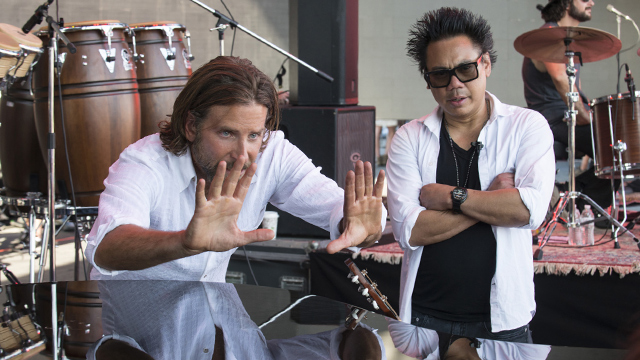 ADVERTISEMENT - CONTINUE READING BELOW
While Cooper does a great job at directing the action, he had a great partner as well in cinematographer Matthew Libatique. The Oscar-nominated cinematographer has worked on almost all of director Darren Aronofsky's films (Black Swan, mother!, The Fountain), as well as the likes of Jon Favreau (Iron Man, Iron Man 2), Spike Lee (Chi-Raq, Inside Man) and many more. He also lent his good eye to Cooper to create this magical, emotional, musical world where Jackson Maine (Cooper) and Ally (Lady Gaga) reside.
In A Star is Born, Jackson is a well-established rock star who meets and falls in love with the unknown singer-songwriter Ally. Jackson starts inviting Ally to perform with him onstage. Eventually, her career starts to take off, while the alcoholic and drug-addicted Jackson struggles with his. 
Like in Black Swan, a lot of the action in A Star is Born takes place on stage, and Libatique brings his energy and magic to lensing incredible performance sequences that really bring out the emotion. Just watch Lady Gaga's performance of "Shallow" and how Libatique brings the camera right up into Gaga's face, and then using it to swing around to Cooper, and then to the crowd rocking it out. You feel Ally's (Gaga) disbelief and motivation, Cooper's joy, and the crowd's excitement. It's one moment among many that showcase the birth of many stars throughout the film.
ADVERTISEMENT - CONTINUE READING BELOW
Libatique was born in New York to Filipino parents, and was taught photography at an early age. Working with Aronofsky on the director's first feature Pi in 1998 landed Libatique an Independent Spirit Award nomination and a partnership with Aronofsky that has continued to this day. His work on Aronofsky's Black Swan garnered him an Oscar nomination among many other nominations, and he's already gained tons of buzz for his work on Cooper's A Star is Born. He's had quite an October, too, as he also served as the cinematographer for Venom, the box-office smash starring Tom Hardy as the titular Spider-Man villain. With awards season coming, though, his 2018 (and early 2019) is set to continue Libatique's success. We got the chance to converse with Libatique to talk about his work on A Star is Born, Cooper and Gaga, as well as working with other Filipino talent.
ADVERTISEMENT - CONTINUE READING BELOW
How did you get involved with A Star Is Born?
I was on the set of Darren Aronofsky's mother! When I was told that Bradley Cooper wanted to come up to visit to speak to me about A Star is Born.  It turns out that Jennifer Lawrence had recommended me to Bradley. After wrapping and returning to Los Angeles, I met Bradley at his home and we shared some of the same thoughts about the script.
What was it like working with Bradley Cooper on his directorial debut? How did you collaborate and work on the film together?
Every director has their own way of working and this holds true for Bradley. He has the ability to give all decisions careful and earnest consideration. Performance, production design, screenplay, light, and camera to name a few. After we defined our ultimate goal of telling a genuine love story, we started to shape the world of the film with our collaborators to make every aspect real.
ADVERTISEMENT - CONTINUE READING BELOW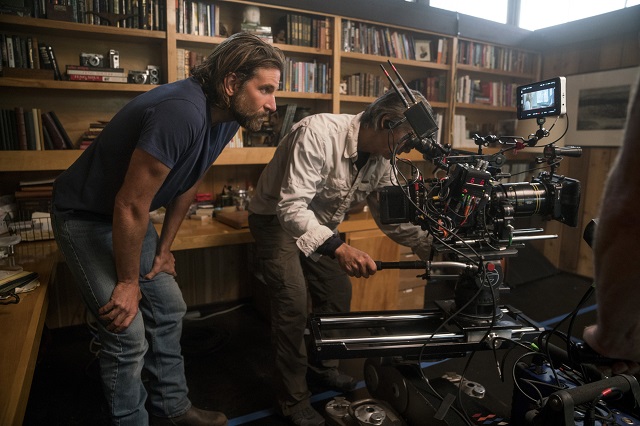 The film is shot in such an intimate way despite the story's grand scale. What was the discussion with Cooper like in terms of how this film was going to look and feel?
I credit the intimacy to the simple decision of maintaining a close proximity [between] the actor [and] the lens. We did not [make a] shot list in a traditional sense. Bradley has very specific ideas on how to get in and out of scenes and we would take the time to consider the correct place to put the camera to maximize emotional impact.
ADVERTISEMENT - CONTINUE READING BELOW
You've worked with a few actors-turned-directors like Jon Favreau, Liev Schreiber, Jodie Foster, and now Bradley Cooper. How different is it working with actors-turned-directors versus the likes of Spike Lee or Darren Aronofsky? What do you enjoy most about working with an actor-director?
That's an interesting question. Like I said before, every director is different so each that you mention is unique to me. However, despite being an actor turned director, I only think of them as directors. They all have the storytelling as a priority and place a value on the art of cinema that connect the crafts to the performance. Obviously, some have more sophisticated technique and some may be more focused on performance, but they are all storytellers.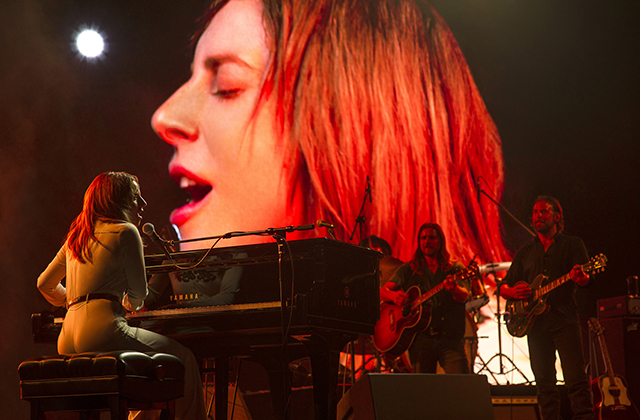 What was it like working with Lady Gaga on her first big lead role? How do you work with "newcomers?"
ADVERTISEMENT - CONTINUE READING BELOW
She may be a newcomer as you say, but she is not new to the camera and she is not new to performing. She is a natural at evoking emotion. I must say she is probably the greatest highlight for me, [because of] the simple fact that I was present when she would sing and I felt so fortunate to witness it. As far as working with new actors, it was important that my lighting scheme and camera strategy gave enough space for the actors to explore and find a rhythm. I wanted them to feel safe and not worry about where the light was or if the camera was going to get to the right position.
ADVERTISEMENT - CONTINUE READING BELOW
For most of the film, Lady Gaga is framed in close-up—sometimes extreme close-up—and often bathed in color. Even the wide shots would have an extreme close-up of Lady Gaga's face in the background. What was the thought process behind how you would frame and light someone like Lady Gaga?
I wanted to make sure that the camera was in a place that made her feel like she was taken care of and the light was in a position for her to feel comfortable while giving her space to lean in and craft her performance without worry.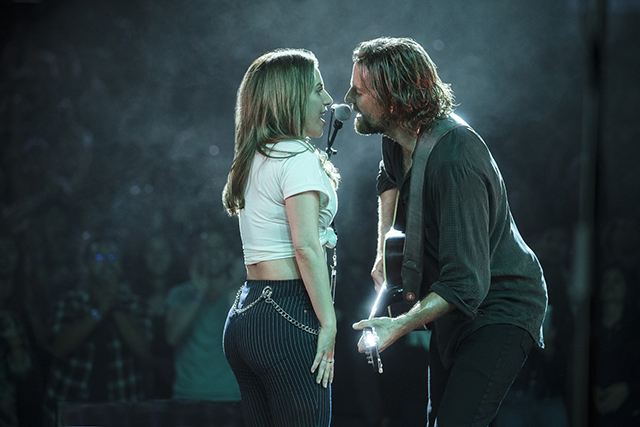 The concert and performances sequences are just full of energy and exuberance while capturing the real feeling of performing. How was your experience filming those scenes?
ADVERTISEMENT - CONTINUE READING BELOW
Shooting the music was a great thrill for me. Being on stage with a camera was an energizing experience, especially the performances with Jackson Maine at Stage Coach and Glastonbury. There is a true power to the size of an audience and I have always been motivated by music.
For the movie, you filmed real concerts and events and festivals like Coachella, Glastonbury, and even Lady Gaga's own concert. How much control did you have over those shoots in regards to the light, time, and the cameras used?
We used the same cameras in all cases. Lighting was trickier because we had to use existing rigs in the three examples you mention here. I was fortunate that each of the venues were very collaborative and allowed my gaffer and dimmer board to drive their existing rigs to keep a consistency with the concerts we had full control in.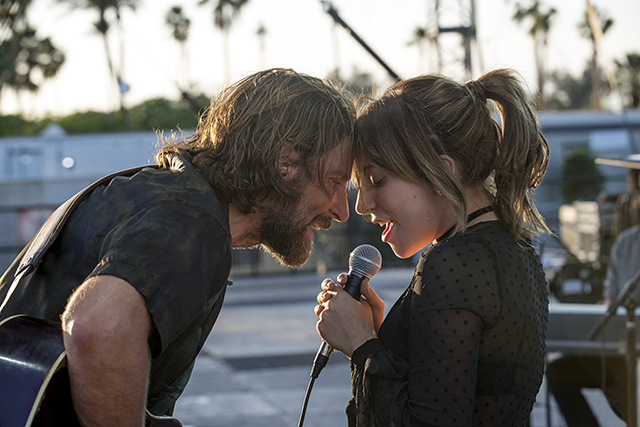 What was the most difficult thing to get right on film for this movie?
ADVERTISEMENT - CONTINUE READING BELOW
For me, I had a clear focus on the language of light between Jackson Maine and Ally. The palette of Jack's world had to place Ally in a world she felt small in and the suggestion of magnitude was the start of the movement of Jack's descent and Ally's ascent. Finding a palette for Pop Ally became the result of mixing colors that existed in Jack's tour and the movement of color and light on the stage culminates in the neutral or white light of sobriety in the end scene.
You taught a workshop in the Philippines in 2017. What was it like imparting your wisdom and experience to fellow Pinoys?
There's a lot to say about that, but not the time. It was very personal and had a lot to do with my family. I was thrilled to meet many of the cinematographers in the Filipino film community and [I am] appreciative of their attention and curiosity about my work. I can say that I think they deserve better work conditions and better representation in their industry.
ADVERTISEMENT - CONTINUE READING BELOW
A Star is Born is now out in theaters.
Photos courtesy of Warner Bros. Pictures
Recommended Videos
Load More Stories