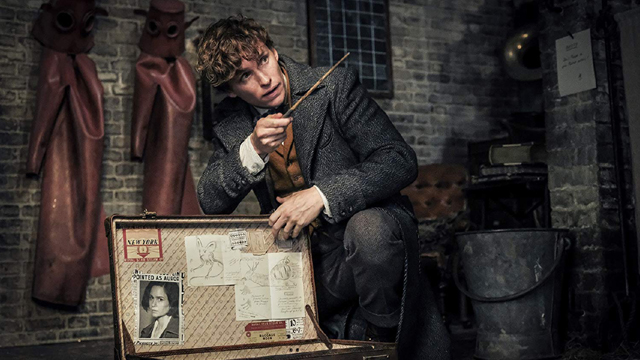 (SPOT.ph) J.K. Rowling has continued to grow her Potter Universe through short stories, stage plays, and even just her tweets, but none of these are as widely seen as the Fantastic Beasts movie series that began in 2016. Originally announced as a trilogy, this was later changed (as Rowling tends to do nowadays to her stories and characters) to a five-part film series.
ADVERTISEMENT - CONTINUE READING BELOW
The Crimes of Grindelwald is the second installment under the Fantastic Beasts banner, and while it's much stronger, more engaging than the first, it also suffers from being a clear "middle of the series" film. Think of it as the second episode of a brand-new season of Game of Thrones or Stranger Things, but instead of waiting just a week or even binging right to the next episode, one has to wait at least two years. Just like Fantastic Beasts and Where to Find Them, the most exciting part of this latest Wizarding World film (the 10th overall) is the potential of what comes next, so despite the package looking pretty and feeling like a comfortable hug, at the end of the day, it just doesn't quite stand on its own.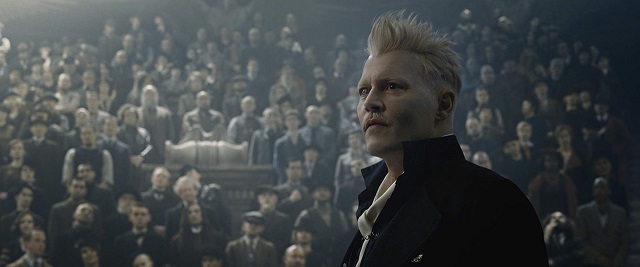 ADVERTISEMENT - CONTINUE READING BELOW
Recommended Videos
At the end of the first film, Newt (Eddie Redmayne) was off to finish his book, Grindelwald (Johnny Depp) had been caught and imprisoned, the Obscurial Credence (Ezra Miller) seemed to have disintegrated into nothing, and the memories of No-Maj (a.k.a Muggle) Jacob (Dan Fogler) were deleted. Here comes The Crimes of Grindelwald to throw a wrench into everything you know! Not only is Grindelwald regaining power, but Credence survived and is on the hunt for his real parentage, and the memory spell on Jacob didn't take! As with Rowling's incessant need to "retcon" her work, The Crimes of Grindelwald undoes a lot of the first film's ending in order to fuel this sequel.
With Grindelwald gathering support once more, the Ministries of Magic around the world are starting to gather defenses as well (interestingly, the film seems to have dropped the silly MACUSA name from the first film, instead just calling it the American Ministry of Magic, and then proceeds to call other countries' ministries the same way such as the French Ministry of Magic, etc.) Grindelwald believes that Credence and his true identity is the key to wizards ruling the world, so Newt is called upon by Professor Dumbledore (Jude Law playing a younger version of the Potter character) to help stop Grindelwald. Newt reteams with Jacob and the Goldenstein sisters Queenie (Alison Sudol) and Tina (Katherine Waterston) to not only find Credence but also stop Grindelwald before it's too late.
ADVERTISEMENT - CONTINUE READING BELOW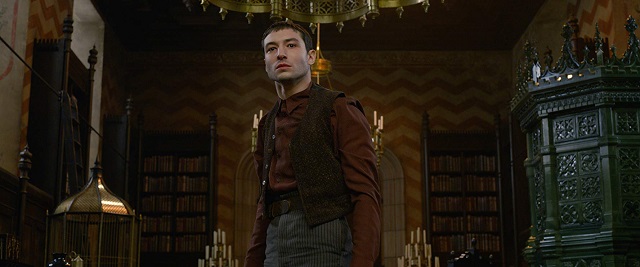 The best and most troubling part of The Crimes of Grindelwald is that it feels like it's written as a novel. Packed with information, stories, and character moments, Rowling's screenplay moves like one of her books. Chapter by chapter, we learn something more about each character as it leads to a conclusion. The bad thing about this is that not only is the film completely overcrowded with characters as Rowling tries to populate and make the universe bigger, but the pacing often feels completely off. For example, a character will disappear for a good 45 minutes before reappearing after a whole lot of things happened—yet it seems that it was just a very short time since we last saw said character. This elicits an "Oh right, she has a side plot" instead of a "Yay, her again! How exciting!" Thankfully, Rowling's writing is so flowy and detailed that she often makes scenes work.
ADVERTISEMENT - CONTINUE READING BELOW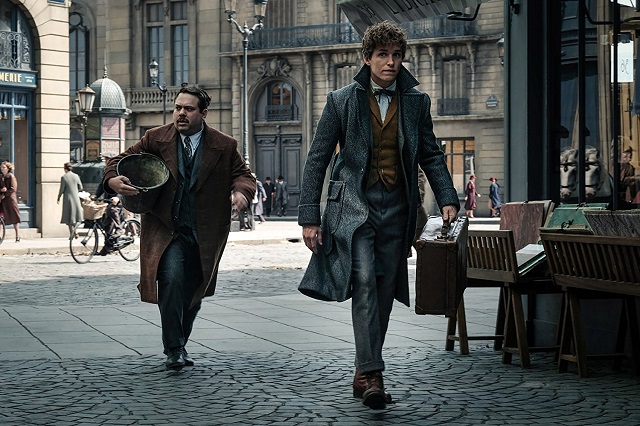 David Yates, who's been directing the Potter films since Order of the Phoenix, has only gotten more confident in his visual effects and direction of the Potter Universe, with The Crimes of Grindelwald looking extremely beautiful even in its darkest moments. The attention to detail is outstanding with the sets and costumes, and Paris is just a bit more Potter-esque than New York that it just feels right. His assuredness also delivers an incredibly thrilling opening sequence, matching Potter in its best years. Yates tries some new things here as well, like extreme close-ups that are interesting but it still feels like a different director would also be welcome to give the series a nice shock to the system. This is a nice, familiar place, yes, but sometimes it's best to shake it up.
ADVERTISEMENT - CONTINUE READING BELOW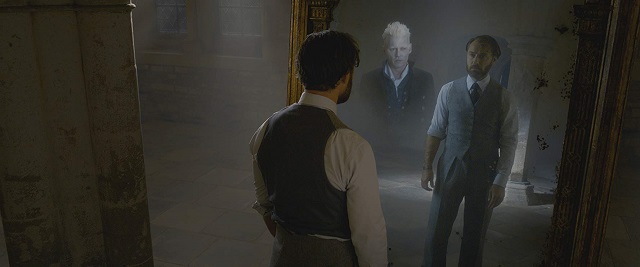 The Crimes of Grindelwald does come off more like a Potter film than the first film did, which is one reason why fans will love getting back into more familiar territory. The return to Hogwarts scene is scored with the classic Potter music, and there's a sense of excitement as we meet Potter-related characters and things such as Dumbledore, the Mirror of Erised, and so on. But this film is still called Fantastic Beasts and we do get to see Newt play around in his bigger zoo of sorts, with new creatures and beasts making appearances, all looking gorgeously crafted.
ADVERTISEMENT - CONTINUE READING BELOW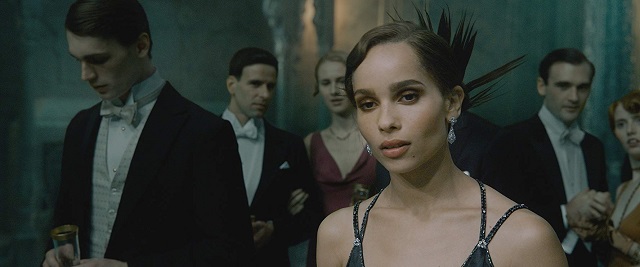 Share this story with your friends!
---
Help us make Spot.ph better!
Take the short survey
Load More Stories