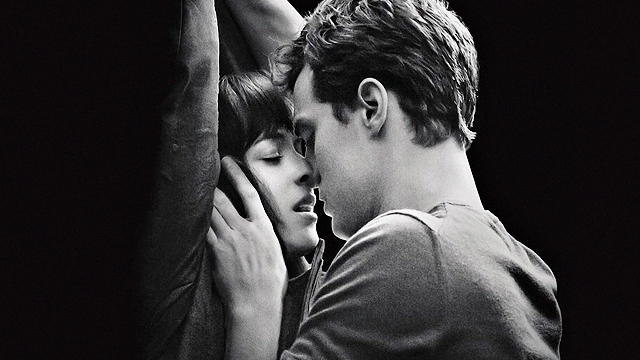 (SPOT.ph) What turns you on? No, seriously. Is it leather or lace? Sweet or spicy? A dash of fluff or a bit of rough? Obviously, we are talking about some good old sex. Oh please, we're all adults here. But kidding aside, sex has always been a prevailing genre and element of cinema, whether the prudes and the critics want to cover their eyes, ears, and mouths like monkeys. There will always be a movie or two that will have their characters doing the hot and heavy.
Sure, there are a whole bunch of films with nudity and some romp rolling going on. But these selected steamy love scenes are the cream of the crop. They aren't just peekaboo and topless shots to kind of wake you up, or awkward nude humping just to get you to pay ticket price. The best movies with the best love scenes are the ones that actually make sense in a sort of way. The sex helps to move along the plot or gives you a better understanding of the characters and their personas, their passions, their flaws. And ultimately they make you hot under the collar, definitely.
Again, there are a lot of sexy movies or sex scenes that have spanned this past decade.
This is SPOT.ph's 10 choice films that will fire up your loins, ranked. 
10. Forgetting Sarah Marshall (2008)
Directed by: Nicholas Stoller
Comedy and sex are common bedfellows when it comes to cinema. Forgetting Sarah Marshall is one of those many, many movies. The stand out scene? Kristen Bell and Russell Brand's hilarious lovemaking, as they engage in a series of highly energetic and rather acrobatic sexual positions. It is funny, but it's also strangely enticing. Probably because Kristen Bell is just so darn hot. So if you want a couple of laughs while maybe getting turned on a notch, catch this romp ride.
9. Nymphomaniac: Vol. I and II (2013 to 2014)
Directed by: Lars von Trier
With a title like that, you can be pretty sure that the whole movie from director Lars von Trier is filled with simulated sex. The sex scenes can seem vivid, realistic, maybe even fierce. Others are tame and can leave you feeling a bit exhausted. One of the main scenes you should look out for is when sex addict Joe (played by Charlotte Gainsbourg and as a younger version, played by Stacy Martin) asks Jerome (Shia LaBeouf) to take her virginity. The shots are tightly focused on Martin and Labeaouf's faces and details and while it's not really showing a lot, you certainly get the feeling that this encounter feels suffocating and uncomfortable. 
8. Blue Valentine (2010)
Directed by: Derek Cianfrance
Dean (Ryan Gosling) and Cindy (Michelle Williams) are a beautiful couple. There is love and passion between them, but their marriage goes into a downward spiral and the relationship crumbles. It's truly a tearjerker of a movie as you see both of them struggle to pick up the pieces, which makes their lovemaking scene bittersweet as you know that despite the initial love and passion they felt for each other, they were doomed from the start. Their sex scenes are normally well-lit with deep details, but as their relationship progresses, the love scenes get darker and rougher and less and less happier—probably a telling of the darkness that both characters will soon be enveloped in despite of their passion and effort.
7. The Wolf of Wall Street (2013)
Directed by: Martin Scorsese
If you've ever wondered what a coked-up Mile High Club experience would be like, then look no further than the wild antics of financial crook Jordan Belfort (Leonardo DiCaprio). Director Martin Scorsese treats audiences to a front-row seat to the debauchery and depravity that Belfort and his team engaged in. One of the highlights of the movie is that famous orgy on a plane to Las Vegas, where a montage of guys and girls are getting wasted and getting it on—drunk on youth, fueled by greed, and higher than a kite. That's how wild it got—they couldn't even wait for the plane to land in Sin City. 
6. Atomic Blonde (2017)
Directed by: David Leitch
Atomic Blonde has '80s music, a ton of action, awesome fight sequences, and a pretty smoldering lesbian tryst between Sofia Boutella and Charlize Theron. After an encounter in a nightclub, Delphine Lasalle (Boutella) and Lorraine Broughton (Theron), realizing they are both fellow agents, begin to really get to know each other quite intimately. It's smooth, sexy, and Boutella and Theron are just smoking hot. If only people weren't trying to assassinate them.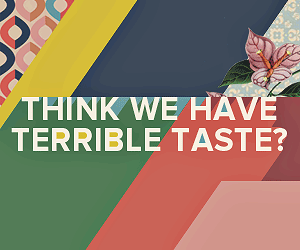 5. Knock Knock (2015)
Directed by: Eli Roth
What do you get when you have one legendary Keanu Reeves and two hot girls looking for some passionate sex? Apparently you get one hell of a suspense movie. The shower scene between Reeves and actresses Lorenza Izzo and Ana de Armas is nothing short of a dream come true. But it quickly turns into a total nightmare when the true intentions of these lovely lasses becomes known. As soon as Reeves knocks on the shower door and you hear that tense music, you know something dire is going to happen. Shot placement was very basic with shifting lights and shadows with a rather cornball thunder and lightning effect in between, giving audiences a very raw feel of the situation. The movie was no blockbuster, but when a dude finds himself between such fine women, you can be sure that people are going to want to replay that scene often.
4. Fifty Shades of Grey (2015)
Directed by: Sam Taylor-Johnson
When fan fiction becomes an international best-selling book, you know that a movie isn't far behind. And whatever you may think of Fifty Shades and the sequels that spawned, you have to admit that the books and the films did open up men and women to a potential interest in the BDSM world. As Jamie Dornan and Dakota Johnson enter the bath, the music and the scene placement still gives you that sense of security. It's a beautiful moment of exploration for both characters. But as the necktie comes out to bind Johnson's hands and the mood suddenly shifts, you know that the age of innocence has passed. The bondage scenes between Dornan and Johnson might be too kinky for some folk, but it definitely lit a spark in others. So much so that there have been news that the movie helped launch a surge of BDSM products and strangely enough… candles. 
3. The Handmaiden (2016, South Korean film) (a.k.a Ah-ga-ssi)
Directed by: Park Chan-wook
The romantic arthouse thriller by South Korean director Park Chan-wook is creepy, cool, and pretty darn sexy. The love scenes between Lady Hideko (Min-hee Kim) and Sook-Hee (Tae-ri Kim) are extremely erotic. Chung-hoon Chung's lighting and shots are excellent, often framed within the tapestries or décor of the set. It's like the two woman are the centerpiece, with everything else just going unnoticed around them. Both ladies are extremely beautiful, and their sex scenes are fantastic. If you're into using props, there's even a scene near the end where they use a couple of Ben Wa balls. Oh, those wonderful toys.
2. Love (2015, French film)
Directed by: Gaspar Noé
Director Gaspar Noé's fourth film Love, for him, is a true portrayal of sexual passion. He always felt that it wasn't represented properly in cinema. Maybe that's why the sex scenes between the three actors—Karl Glusman, Klara Kristin, and Aomi Muyock—are very graphic and toe the thin line between art and pornography. But whatever you may think of this, the threesome scene certainly does evoke a fair amount of passion. It is provocative, hot, and it is a sight to see. Amidst a psychedelic guitar set that obviously sets the sexy mood, Noe's shot of the three characters is from above. A God's-eye-view, making us silent observers as Glusman, Kristin, and Muyock begin their scene, undressing each other, fondling each other. There are black cuts to help transition the scene further, initially it may be jarring, but for us it's simply a blink of an eye. The flesh tones are slightly saturated amidst a dark feather on the rim of the shot. Benoit Debie's cinematography in this scene differs from the others, it's gentler—despite the fact that Glusman's character seems to always be desperate.  
1. Blue is the Warmest Color (2013, French film) (a.k.a. La Vie d'Adèle – Chapitres 1 et 2)
Directed by: Abdellatif Kechiche
What makes a sex scene great? Is it the amount of carnal lovemaking? The amount of nudity? Or is it the sense of love and passion that you as the viewer see on screen? Blue is the Warmest Color is certainly a story that gives you that coming-of-age feel as Adele (Adèle Exarchopoulos) not only discovers a blue-haired student Emma (Léa Seydoux) but also discovers her own sexuality. It's a love story between two characters that are so in love that they end up controling each other. This makes their first time intimate, exceptionally arousing, and beautiful. Director Abdellatif Kechiche and cinematographer Sofian El Fani shot the love scene with no music, subdued lighting, and subtle jump cuts. The scene is rather long so the jump cuts help the viewers along without disrupting the flow of the lovemaking. There are a lot of closeups of the girls' hands as they caress each other, signifying the care that they are feeling for each other. It's not just a carnal act—it's an act of passion and exploration. That's what makes this such a captivating scene.
Share this story with your friends!
---
Help us make Spot.ph better!
Take the short survey
Load More Stories