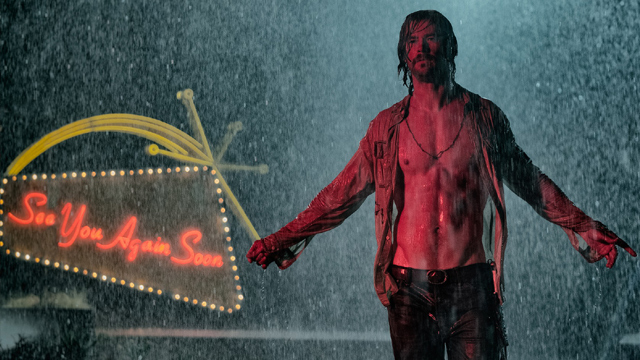 (SPOT.ph) Set against the backdrop of Richard Nixon's paranoid America, seven strangers converge at the shady and mysterious El Royale hotel that straddles the state line dividing California and Nevada. Just like the hotel, Bad Times at the El Royale straddles the line between arthouse and action flick, with writer-director Drew Goddard vacillating between carefully curated cinematography evoking Wes Anderson and non-linear storytelling and violence inspired by Quentin Tarantino. Complemented by the orchestrations of Grammy- and Academy-award winning Michael Giacchino, who drops doo-wop and late '60s pop both on a Wurlitzer jukebox and a cappella, the film is an exercise in contrasts and delightful storytelling.
ADVERTISEMENT - CONTINUE READING BELOW
Without a doubt, Bad Times at the El Royale cements Goddard's place in the ranks of auteur filmmakers. The showrunner behind Netflix's Daredevil (the third season of which might just be the best superhero series on television), had his feature film debut in 2012 with the much-lauded Cabin in the Woods. If Goddard's mastery of genre and form was evident then, he flexes his creative muscles even more now in an intense tale of disparate characters with their own agendas and secrets that converge and conflagrate in a steadily building climax.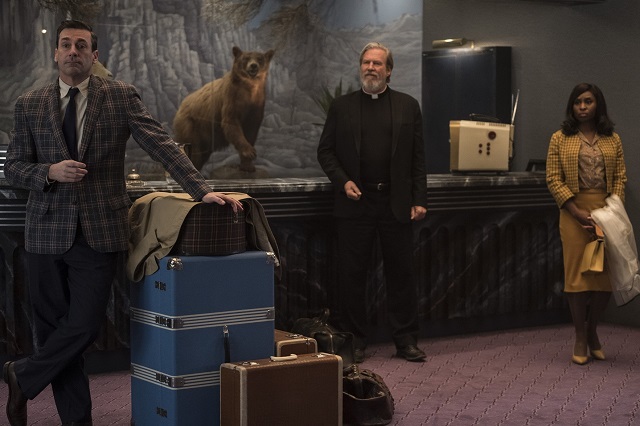 ADVERTISEMENT - CONTINUE READING BELOW
Recommended Videos
The film opens with a cameo from Nick Offerman in a tension-filled sequence that puts the wheels of the story in motion, and from the get-go Goddard plays with silence and symmetry, music and mania that primes the audience for the tale as it unfolds. We meet Father Daniel Flynn (Jeff Bridges), who has confessed in the trailers to not quite being who he seems to be, and aspiring lounge singer Darlene Sweet (Tony award-winning Cynthia Erivo) as they check into the El Royale preceded only by fast-talking vacuum cleaner salesman Seymour Sullivan (Jon Hamm), who insists on getting the Honeymoon Suite, or Room 1.
The rooms and places of the film are significant, with each one headlining the silent film-like intertitles that parcel the film into chapters like pieces of a puzzle that slowly come together as a whole. Darlene practices her songs with a metronome that works as a metaphor for the careful, measured pacing of the film, which runs to an astonishing two hours and 22 minutes that sometimes threatens to numb viewers, but Goddard punctuates the stretches with enough gunshots and blood spatters to keep you awake.
ADVERTISEMENT - CONTINUE READING BELOW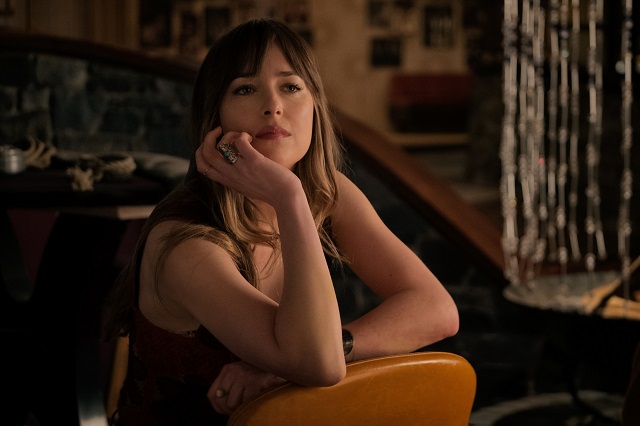 And awake is just how one should be at the El Royale, which is not where one would get any sort of restful sleep. Not when there are long corridors behind each mirror, traversed freely by the El Royale's concierge and sole employee Miles Miller (Lewis Pullman) at the behest of his mysterious employers. Rounding out the guest list is the deceptively alluring but obviously dangerous Emily Summerspring (Dakota Johnson) who has a secret and agenda of her own. In a hotel with so many secrets itself, who doesn't?
ADVERTISEMENT - CONTINUE READING BELOW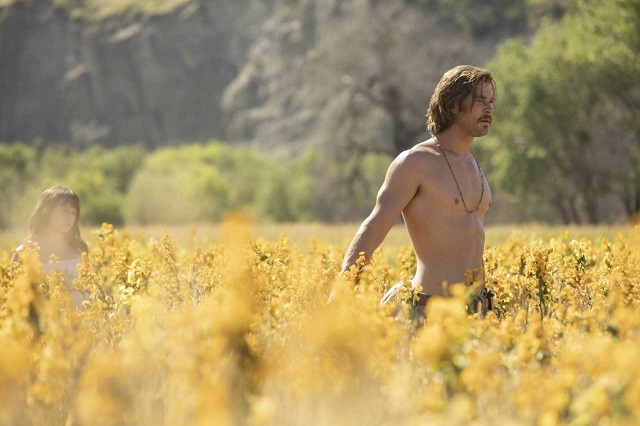 Lastly, there's the enigmatic and wildly seductive Billy Lee (Chris Hemsworth), who rounds out the motley crew of players in a late game appearance with a menacing charisma evoking David Koresh if Koresh had the Nordic washboard abs of a god. There isn't much to tell about the film without risking revealing too much, only that the truth comes out for everyone at the end and it's surprisingly satisfying as it is shocking.
ADVERTISEMENT - CONTINUE READING BELOW
There are heroes to root for and villains to rail against in this short list of characters and it works extremely well only because every actor simply packs a punch in their roles. Whether it's Hemsworth hamming it up, Erivo stunning audiences with her vocal stylings, or Bridges being Bridges, every character is solid and feels worthy of emotional investment. But it's a trap, because likely heroes can well be villains and vice versa; and in a seedy, shady place like the El Royale, it's a roulette spin as to who'll make it out alive.
Goddard showcases Anderson-esque symmetrical frames aplenty, interspersed with close-ups of vinyl singles rising up to meet the needle. There's deliberate artistry in each shot and then there's the necessary violence that only just falls short of Tarantino's gore. This neo-noir thriller packs just enough mystery, murder, and surprisingly minimal sex to keep audiences entertained all the way to the very end. Superb acting and expert storytelling ensures that Bad Times at the El Royale is anything but.
ADVERTISEMENT - CONTINUE READING BELOW
Rating: 5 out of 5 spots
Bad Times at the El Royale opens in cinemas on November 21.
Photos courtesy of 20th Century Fox
Share this story with your friends!
---
Help us make Spot.ph better!
Take the short survey
Load More Stories