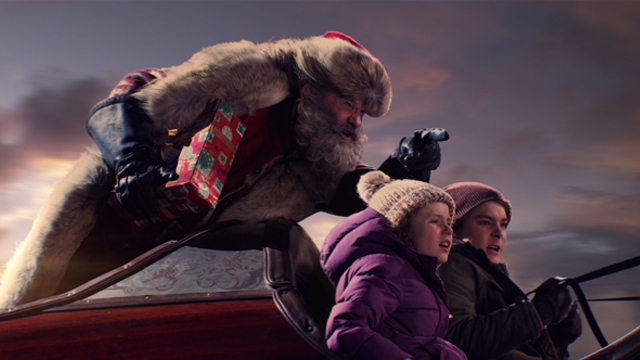 (SPOT.ph) You're a few nights into your much-awaited Christmas vacation. Your gifts are all wrapped and holiday songs are playing while the twinkling lights on your Christmas tree continue to change colors. And once again, you find yourself watching a classic: Home Alone. You've probably watched the movie a million times—to the point that you've memorized all the tricks that the mischievous (but clever) Kevin (Macaulay Culkin) does. You've probably even planned out how you'll do them in your own house, you know, just in case you get left behind by your vacationing family and have to battle it out with a couple of robbers.
ADVERTISEMENT - CONTINUE READING BELOW
Needless to say, Home Alone has become a classic for the holiday season along with its sequel, Home Alone 2: Lost in New York. Its director, Chris Columbus, has worked on a number of other timeless movies since then, like Mrs. Doubtfire (which starred the late great Robin Williams), Harry Potter and the Sorcerer's Stone, and Harry Potter and the Chamber of Secrets. In case you didn't know, he also helmed Adventures in Babysitting, Rent, and The Help.
Now, Columbus has come out with a new Christmas flick that you and your family can add to your to-watch list. So in addition to watching your old copy of Home Alone, you can load up your Netflix and start streaming The Christmas Chronicles before you feast on your noche buena. The film stars Kurt Russell as Santa Claus, who gets caught in the middle of his gift-giving, sleigh-riding duties by a brother-and-sister duo (Darby Camp and Judah Lewis). SPOT.ph got to ask Columbus—who produced the film—about the timelessness of Home Alone, what goes into making a Christmas movie, and of course, getting to work with an actor like Russell.
What do you think audiences will love about The Christmas Chronicles?
The film has a dream combination of everything you'd want to see in a holiday movie: Comedy, adventure, strong emotion, and Kurt Russell as a Santa Claus unlike you've ever seen before. We truly hope that this becomes a film that people will want to share with their families every Christmas.
You've also worked on one of the all-time classic Christmas films—Home Alone. What do you think made Home Alone so timeless? Did you do anything special or specific or was it just something that happened organically?
We went into the making of Home Alone with the intention of creating a film that would feel timeless, that if you watched it 20 to 30 years after it was made, it would still feel original and fresh.
Did you approach The Christmas Chronicles the same way you did when you were making Home Alone?
The Christmas Chronicles is a different universe. It stands on its own, but was inspired by various things. I wanted to tap into themes and visual ideas from some of my earlier work. This movie was inspired by films like Adventures In Babysitting, Home Alone, Harry Potter, Mrs. Doubtfire…
ADVERTISEMENT - CONTINUE READING BELOW
If a fan loved Home Alone as a kid, what would they love about The Christmas Chronicles as an adult?
It is a film not only designed for families and children. We wanted to create something that would also entertain adults as well. So the humor and adventurous elements of the picture are meant to be enjoyed by people of all ages.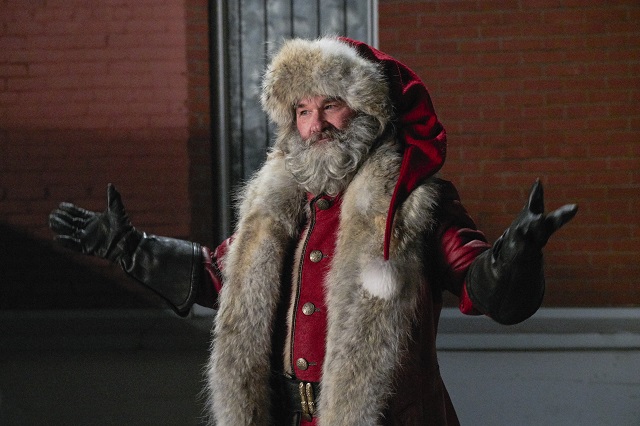 ADVERTISEMENT - CONTINUE READING BELOW
What does Kurt Russell bring to the character of Santa Claus in the film?
Kurt is the definitive Santa Claus. Charismatic, tough when needed, with an edgy, wicked sense of humor. We're really excited for audiences to see his performance onscreen. Our hope is that audiences all over the world see Kurt as the definitive cinematic Santa Claus.
How was it like working with Russell?
It was like working with a long-lost brother. Kurt and I share the same sense of humor, the same sensibility when it comes to making films and a desire to make the best film possible.
What makes The Christmas Chronicles similar to other Christmas movies? What makes it different?
What I fell in love with in this particular script was the fact that we were doing somewhat of a found-footage idea. We're tapping into this concept that is the fantasy and wish-fulfillment of every child. I remember being a kid with a Super-8 camera, wanting to set it up on a tripod and hoping to get some footage of Santa Claus coming down the chimney. Unfortunately, I never did get the footage of Santa. But man, would my friends have been impressed if I could have actually filmed Santa and have proof that he existed? That concept fuels our movie.
ADVERTISEMENT - CONTINUE READING BELOW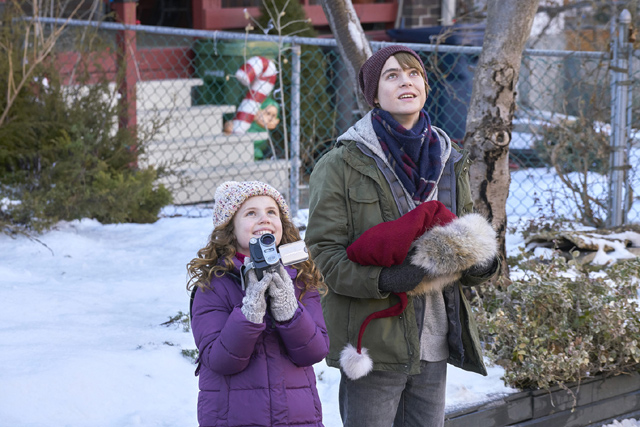 Share this story with your friends!
---
Help us make Spot.ph better!
Take the short survey
More Videos You Can Watch
Load More Stories