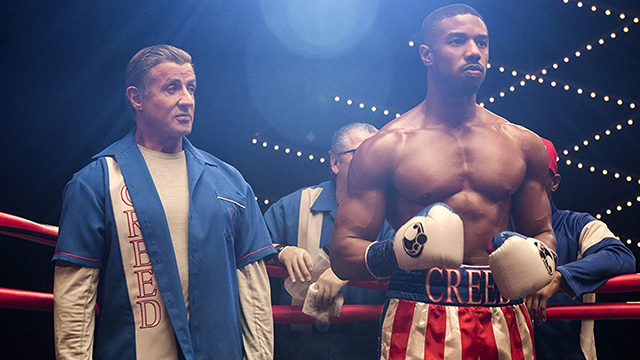 (SPOT.ph) In 1985, during the height of the Cold War, Philadelphia's favorite pugilistic son Rocky Balboa was set to retire after having reclaimed the world heavyweight championship. An exhibition match gone awry between the pride of the then-USSR Ivan Drago and Rocky's former rival-turned-friend-and-mentor Apollo Creed changes all that when Creed dies dramatically in the ring. Rocky puts his retirement plans on hold and squares off against the Soviet juggernaut in Moscow for the U.S. and for his buddy, Apollo. Rocky wins, naturally, and 33 years and several sequels later, we find ourselves in 2018 following the meteoric rise of Creed's son, Adonis, played by a jacked Michael B. Jordan two sizes bigger than his Killmonger role from Black Panther.
In many ways, Creed II is designed to be the perfect sequel. The spiritual and actual successor to the Rocky franchise, the aging but still hulking Sylvester Stallone has taken on the role of Yoda to Jordan's Luke Skywalker. Creed II brings elements from Rocky IV that brings the franchise full circle, as Adonis is called out by the son of the the man who killed his father. Dolph Lundgren reprises his role as the square-jawed man-machine who has been training the younger Ivan, played by amateur boxer Florian Munteanu, for a shot at redemption. As it turns out, the Soviets were very much unlike Filipinos when it comes to their champions and dumped Ivan Drago after his loss against Rocky and never quite recovered. The Soviets were a tough crowd.
ADVERTISEMENT - CONTINUE READING BELOW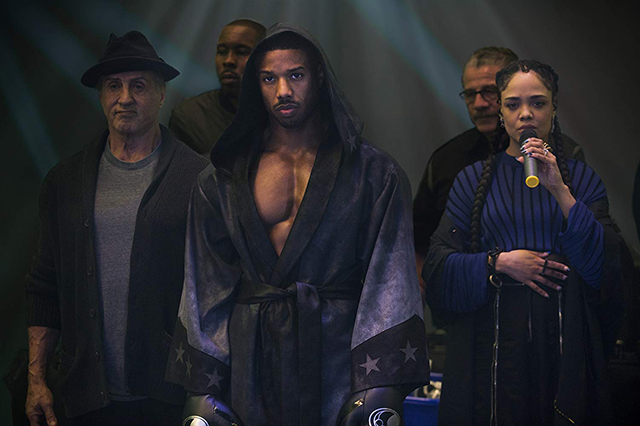 There's a note of predictability in everything that transpires, specially with a match between Drago and Creed happening at the end of the first act of the film. Viktor Drago towering over Adonis Creed is pretty much a redux of Ivan Drago dwarfing both Rocky and Apollo in stature and raw power. Both Jordan and Munteanu are in peak physical form, and there's no shortage of rock hard abs and bulging biceps to gawk at throughout the film. The outcome of the first match is predictable but with a twist, and generally everything is intended to echo Rocky IV, with Adonis taking on the roles of both his father and Rocky in his own journey of redemption. The only problem is that there's no real gravitas or urgency in his arc to make it worth cheering for. Yes, they add the little monkey wrench of fatherhood in the mix as Tessa Thompson's Bianca becomes pregnant with their child, but it never feels like Creed actually needs to win. In fact, it feels quite the opposite.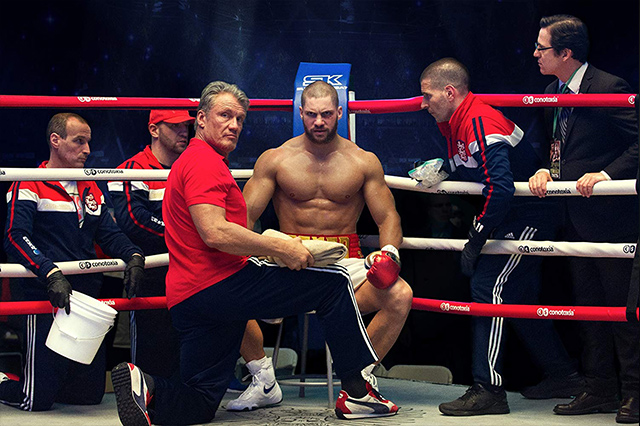 Poor Viktor Drago is living in the butt end of Kiev, in the freezing suburbs with a father who trains him relentlessly towards some form of vicarious redemption. Literally poor, Viktor is a more sympathetic arch nemesis than his father ever was. Whereas Ivan Drago was shown to train using the most advanced facilities and technologies of 1985, Viktor is made to run the icy streets of the Ukraine being chased by his father in a beat-up pickup truck. With Adonis and Bianca living a sweet life in a lovely little loft in L.A., it never feels like Creed is the underdog, regardless of how menacing and powerful Viktor is shown to be. It's also extremely odd and purely theatrical for an unheralded fighter to simply call out the world champion and demand a match.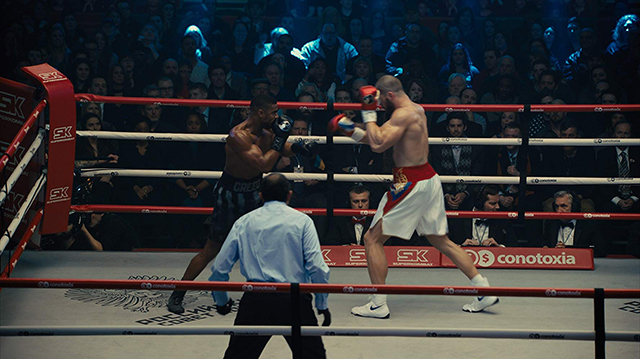 ADVERTISEMENT - CONTINUE READING BELOW
Steven Caple, Jr., who directed street-crime drama The Land in 2016, infuses Creed II with some thrilling moments while paying homage to its predecessor. Fans of the Rocky franchise will recognize the clever use of punching the rib cage. It's a poetic twist as Rocky Balboa in 1985 figured out Ivan Drago's proverbial Achilles heel in the form of a weak flank. Adonis Creed also has a training montage that echoes Rocky's low-tech program in a log cabin. It's deeply reverential of the source material and fans will be pleased at the little things like Creed and Drago's boxing shorts harkening back to the old films.
Even Brigitte Nielsen, the ex-Mrs. Stallone who played Ivan Drago's wife in Rocky IV, makes an important cameo. Nielsen's role is so important that it explains in a nutshell why Ivan is such a crappy father and why Viktor's story arc is far more interesting than Creed's. Ironically, the depth of his antagonist's backstory is what makes Adonis Creed's story so uninteresting. This goes towards Stallone and co-writer Cheo Hodari Coker's credit for making a great villain, but also against them for not recognizing that Creed II might actually have been better off as Drago I. Coker, the showrunner for Netflix's Luke Cage, is adept at bringing compelling villains to life and does a good job at fleshing out Viktor Drago with what little screen time he has.
There's only something terribly egregious in the way Creed II handles the last bout, as it's just not smart fighting and boxing fans might be upset at just how it ends. There's a twist in the ending that redeems both Rocky and Ivan Drago, bringing Apollo Creed and Ivan Drago's entwined fates to a satisfying, if surprising close. The film ties up some loose ends and closes open wounds left from the past films, freeing up the future for Adonis Creed to go in bold new directions.
Rating: 3.5 out of 5 Spots
Creed II opens in cinemas on November 28.
Photos courtesy of Warner Bros. Pictures.
Share this story with your friends!
---
Help us make Spot.ph better!
Take the short survey
More Videos You Can Watch
Load More Stories