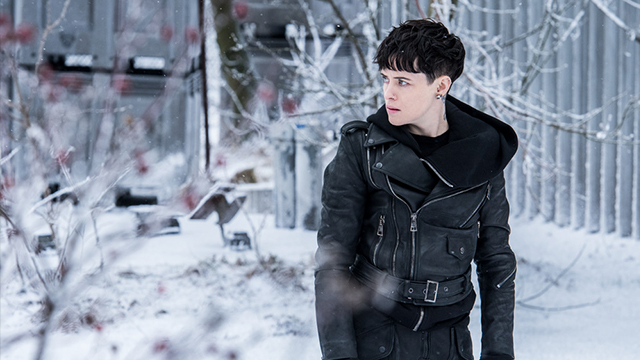 (SPOT.ph) The Millennium series is a curious set of books, the first three of which were published posthumously after Swedish journalist Stieg Larsson's death in 2004. The original title of the first book, published in English as The Girl with the Dragon Tattoo is Män som hatar kvinnor, or literally "Men who hate women." It features an unconventional genderqueer tattooed hero named Lisbeth Salander who is an expert computer hacker with an eidetic memory. Played in the first American production of the film by Rooney Mara, Lisbeth is brought to life in the sequel and soft reboot The Girl in the Spider's Web by English actress Claire Foy. Foy is the third actress to play Lisbeth, after Noomi Rapace played the punk defender of battered women in a Swedish film trilogy.
ADVERTISEMENT - CONTINUE READING BELOW
The Girl in the Spider's Web is based on the fourth book in the series, written by David Lagercrantz, the first Millennium book not written by Larsson. It opens with a peek into Lisbeth's mottled past and we learn even more about the root of her crusade against abusive men. Dropping into the fourth book leaves audiences having to fill in the blanks themselves, and although it's hinted at, the level of depravity and abusive behavior Lisbeth grew into is mostly hidden from the audience. Director Fede Álvarez uses the dark and moody camerawork that served him well in terrifying audiences with the novel and twisted Don't Breathe in 2016 to great effect. The film is awash with color-graded blues that reinforce the cold and uninviting setting of Stockholm.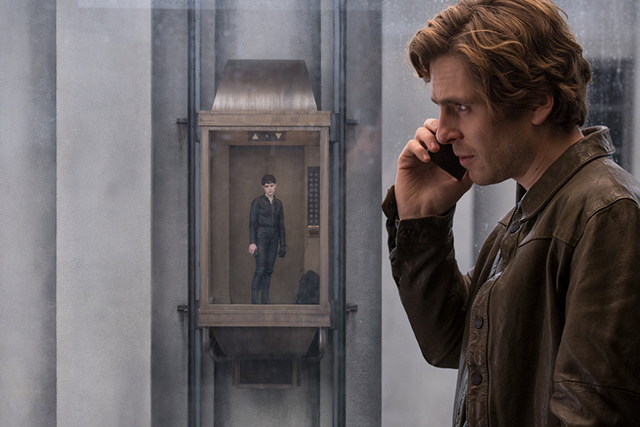 We also catch up with Lisbeth's former partner and lover, and author surrogate Mikael Blomkvist, played by actual Swede Sverrir Gudnason, who's suffering from writer's block after having lost his androgynous, alternative lifestyle muse. Lisbeth has gone off the grid after their last adventure and Blomkvist has run out of things to write about. Fortunately for him, someone from Lisbeth's past has resurfaced to make life hell for her with her gang of thugs named the Spider Society. Camilla (Sylvia Hoeks) is a bright red overcoat-wearing, invisible-browed blonde counterpoint to the leather-clad, monochromatic Lisbeth.
After being hired by programmer Frans Balder (Stephen Merchant) to retrieve a software program in the possession of the U.S. government, the Spider Society descends upon Lisbeth and trigger a cat-and-mouse game between her and Camilla, who pushes more of her buttons than she's quite ready for.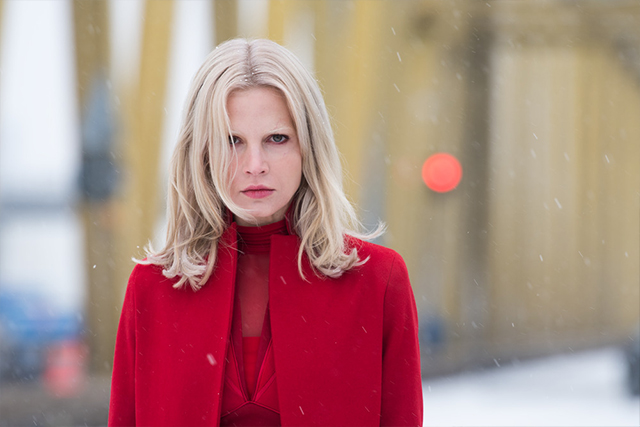 ADVERTISEMENT - CONTINUE READING BELOW
The film attempts to refashion Lisbeth Salander into a modern-day, liberal action hero that can launch a franchise. The stakes are higher with Balder's Doomsday Device-like program which is almost Mission Impossible-esque in its ability to instigate global warfare. The action is ramped up and there's a painful, frenetic energy to the fight scenes where Lisbeth, as physically equipped as she is, is overpowered by bigger, stronger men. There's an undercurrent of masculine menace in every encounter, which is only fitting considering the character's origins.
Lisbeth is essentially an anti-James Bond, a boyish-looking, body art-adorned sociopath who has dalliances with both men and women who utilizes her intellect as much as her physical skills. She's the action hero for liberal times, foregoing the womanizing, secret agent archetype of a white male with access to all the latest toys and gadgets. That Lisbeth is eminently relatable despite her introverted, apathetic demeanor is a triumph for the talented Foy, who displays a marked vulnerability in the quiet moments between beating up or being beaten up by bad guys.
ADVERTISEMENT - CONTINUE READING BELOW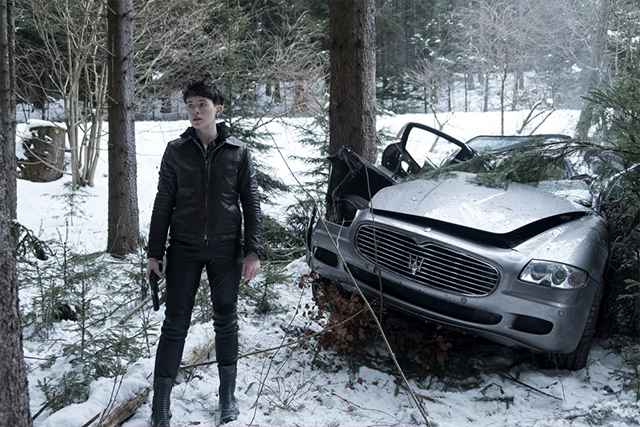 There's nothing outstanding in terms of the narrative, which is your run-of-the-mill chase of a one-button access to world domination (or destruction, as it were), but it's little nuggets from Lisbeth's past that strive to elevate it from otherwise mundane plot. If she is the anti-Bond, then this is her Skyfall, with a hostage situation at her childhood estate setting the stage for a thrilling showdown between Lisbeth and her nemesis. If there's anything lacking in The Girl in the Spider's Web, it's that the threads of Lisbeth's past unravel only just so and demands more exploration.
ADVERTISEMENT - CONTINUE READING BELOW
The sequences that show how far ahead Lisbeth thinks are some of the film's best and strongest parts, but also humorously reminds third-world audiences how much different things would go in a country where few things are automated and hackable. Lisbeth Salander is a hero who arrives on screen in cadence with the #MeToo movement, a rape survivor who puts erring men and even vengeful wormen in their place. Álvarez does a commendable job taking over the cinematic genius of David Fincher, and there are enough adrenaline-infused thrills and moments of genuine terror to keep viewers entertained.
Rating: 3.5 out of 5 spots
The Girl in the Spider's Web is now showing in cinemas.
Photos courtesy of Columbia Pictures
Share this story with your friends!
---
Help us make Spot.ph better!
Take the short survey
More Videos You Can Watch
Load More Stories