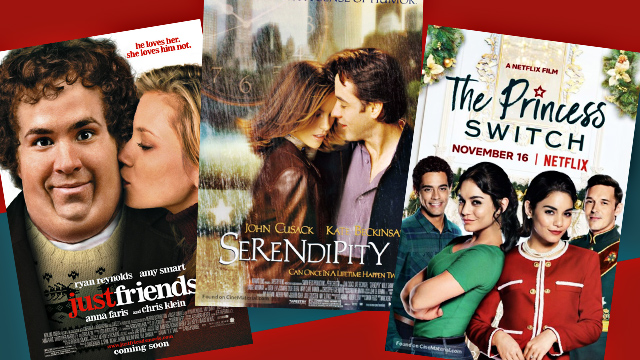 (SPOT.ph) The holidays are here, and you know what that means: putting up Christmas decorations, finding time for countless gatherings, dodging #nofilter queries from relatives at parties, coming up with unique gifts people would love (and not secretly regift), wrapping a room full of presents, attempting to finish all your work while your brain is on holiday mode, and enduring the worst Christmas traffic ever. The stress of it all can drive anyone nuts, so we've got the best way to counter it: watching all the movies on this top 10 list! With stories set during the most wonderful time of the year, these mushy must-sees will definitely amp up feelings of love and joy in your heart.
10. New Year's Eve (2011)
This 2011 flick is packed with the biggest actors (Robert de Niro, Michelle Pfeiffer, Zac Efron, Ashton Kutcher, Hilary Swank, and Halle Berry to name a few) with enough star power to light up the Times Square Ball at New York City. Coincidentally, this is where their tales intertwine and unfold—just a few hours before the ball drops! Will romance be rekindled between a musician and his ex-girlfriend (Jon Bon Jovi and Katherine Heigl)? Will a businessman (Josh Duhamel) stranded outside town reunite with the mystery woman he met last year? Not every subplot in the film is romantic in nature, but you'll be rooting for everyone to get their happily ever after just the same. 
ADVERTISEMENT - CONTINUE READING BELOW
9. A Christmas Prince (2017)
iZombie's Rose McIver plays Amber Moore, a magazine writer who's out to prove her mettle. When she's whisked away to Aldovia to attend her first press conference for an impending Christmas coronation, the non-appearance of the mysterious playboy prince (Ben Lamb) forces Amber look around and unwittingly become the palace's new tutor. Staying undercover to get the scoop, Amber finds herself falling in love with the kind-hearted heir to the throne and soon discovers a shocking secret that rocks the kingdom to its core. (P.S.: If you enjoy watching this, you'll be happy to know that they've just released a 2018 sequel entitled A Christmas Prince: The Royal Wedding on Netflix!)
8. The Princess Switch (2018)
Think The Prince and the Pauper with a yuletide twist! This Vanessa Hudgens-starrer features the High School Musical alum playing doppelgangers: First as a Chicago-based baker who's a stickler for plans; second as a duchess who's about to wed a crown prince but dreams of living a "normal" life. After a chance encounter, the two pretend to be each other for a few days, causing the men in their lives to see them in a different light. Though it's not surprising how their endings will play out (it's a Christmas movie, after all!), it'll be entertaining to watch the actress switch from one persona to another, and witness sparks fly between her and her two dashing leading men (Sam Palladio and Nick Sagar).
7. Just Friends (2005)
No one does romantic comedies quite like Ryan Reynolds. In Just Friends, his character Chris Brander transforms from an overweight gentle giant who cheer-dances and sings along to All-4-One's "I Swear" into a hotshot record producer who mingles with celebrities and sleeps with supermodels. An accident caused by singer Samantha James (played to the hilt by Anna Faris) forces Chris to come home for the holidays and cross paths with the teenage love of his life, Jamie Palamino (Amy Smart). Hijinks and hilarity ensue as Chris goes on unsuccessful day dates to win Jamie's heart and prove to her that they can be more than just friends. 
6. When Harry Met Sally... (1989)
Written by Nora Ephron and directed by Rob Reiner, this will-they-or-won't-they story between fast-talking Harry Burns (Billy Crystal) and high-maintenance Sally Albright (Meg Ryan) takes place over a span of 15 long years. Evolving from clashing traveling companions into mature adults who talk about everything under the sun, the two form an unlikely friendship that turns into a drawn-out romance. Though this 1989 classic is not a top-of-mind romantic holiday flick, it actually has defining moments that unfold during the yuletide season—not just in one, but two New Year's Eve parties!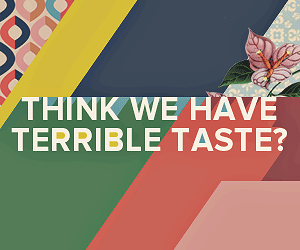 5. Bridget Jones's Diary (2001)
A modern retelling of Jane Austen's Pride and Prejudice, the story begins at a New Year's Day party where the lovable, self-deprecating Bridget (Renee Zellweger) gets reintroduced to the dashing but rather uptight Mark Darcy (Colin Firth). Over the course of the next 12 months, she chronicles her ramblings in a diary: cavorting with her flirtatious boss Daniel Cleaver (Hugh Grant), landing a TV reporting stint, and scoring an exclusive interview with the help of Mark. Add that to his memorable confession ("I like you very much. Just as you are.") and his assistance in preparing for her birthday dinner (blue soup, anyone?), Mark completely wins Bridget over by the time the next New Year's Day celebration comes along.
ADVERTISEMENT - CONTINUE READING BELOW
4. While You Were Sleeping (1995)
How far would you go for the object of your infatuation? Would you save him if he accidentally falls onto the train tracks and loses consciousness? That's exactly what happens with Lucy Moderatz (Sandra Bullock), who leaps in to wake up her crush after he is pushed on the tracks. Much to Lucy's shock and dismay, her offhand "I was going to marry him" remark at the hospital leads people to believe that she is Peter's fiancé. As Peter stays in a coma over the holidays, the lonely Lucy instantly bonds with the kooky Callaghan family and secretly discovers herself pining for their other son, Jack (Bill Pullman). 
3. The Holiday (2006)
Who knew that a home swap between two miserable ladies on opposite sides of the world would result in meet-cutes? The women trade places for two weeks in hopes of forgetting their mistakes (i.e. an unrequited love and a cheating boyfriend). Iris takes a much-needed Christmas vacation to sunny Los Angeles, leaving behind her cute pup and quaint Surrey cottage in the care of Amanda. At their interim homes, they rediscover themselves, meet new people, and open their hearts to love again. With thoughtfully written characters portrayed by an amazing cast (Kate Winslet, Cameron Diaz, Jack Black, and Jude Law), this rom-com penned, produced, and directed by Nancy Meyers will make you believe that anything can happen during the festive season.
2. Serendipity (2001)
The universe has a funny way of bringing people together. When two strangers go for the last pair of black gloves while Christmas shopping, they end up getting to know one another while sipping Frrrozen Hot Chocolate at Serendipity 3 and ice skating at Central Park. Jonathan (John Cusack) and Sara (Kate Beckinsale) attempt to exchange numbers, but a gust of wind blows away the piece of paper and fortifies Sara's belief that things happen for a reason. A few years down the line and with separate weddings on the way, the two serendipitously find each other again and finally become a couple at the perfect time. (Side notes: The real-life New York locations add to the magical mood of this holiday film! Plus, the stellar soundtrack is worth playing all year round.)
1. Love Actually (2003)
Hands down, Love Actually is the best sentimental movie to warm anyone's frozen heart. With a powerhouse ensemble led by Hugh Grant, Liam Neeson, Colin Firth, Emma Thompson, and Alan Rickman, this Christmas-themed rom-com created by Richard Curtis will make you laugh, weep, and (most importantly) appreciate the people in your life. From first loves to office romances to familial affection, the heartfelt stories spun in this charming movie prove that "Love Christmas is All Around."
Share this story with your friends!
---
Help us make Spot.ph better!
Take the short survey
More Videos You Can Watch
Load More Stories