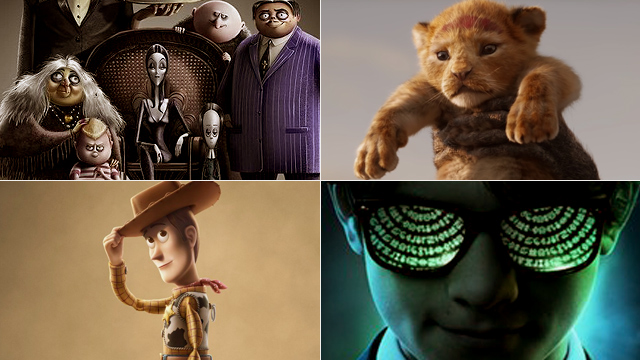 (SPOT.ph) We were all kids at one point in our lives. Oftentimes, that cartoon-loving, simple-minded child continues to live in our hearts, so nobody can blame anyone for getting excited whenever something reminiscent of the past comes up. To the delight of many quote-unquote adults today, the future will be all kinds of nostalgic thanks to these 10 children's films coming out next year! (And yes, you deserve to watch them, even if it means you'll be sitting among kids.)
How to Train Your Dragon 3 (2019)
Director: Dean DeBlois
Release date: February 22
Nine years after the first movie came out and four after the second one made us love Hiccup (Jay Baruchel) and Toothless even more, we'll finally be able to see what the rest of this movie franchise has in store for us. With the promise of more dragons (including Toothless' first love) and a grown-up Hiccup filling the shoes of his father, the third How to Train Your Dragon movie is looking pretty epic. While it's a relatively new franchise, it's one of those movies even adults are bound to appreciate. 
ADVERTISEMENT - CONTINUE READING BELOW
Dumbo (2019)
Director: Tim Burton
Release date: March 29 (U.S.)
As the fourth animated Disney film, the classic 1941 movie is treasured by many. From what we can expect of director Tim Burton, the live-action remake runs on darker themes surrounding a struggling circus. It tells the story of a young elephant named Jumbo Jr., but because of his unusually large ears, he was often seen as clumsy and dumb and was thus nicknamed Dumbo. What others don't know is that he can actually fly thanks to his ears, and it might just be what saves them all. The reboot stars Michael Keaton, Danny Devito, and Eva Green, among others.
Detective Pikachu (2019)
Director: Rob Letterman
Release date: May 10 (U.S.)
If you weren't playing the games and beating gym leaders on your Gameboy, then you were probably watching Ash Ketchum's journey as he tried to be the very best. Everyone loves Pokémon. This year, your favorite Pokémons will be making their way to the big screen—in CG animation that might weird you out at first (Who would have thought Pikachu would be so... fluffy?). Still, we gotta watch 'em all! The film follows Tim (Justice Smith) as he looks for his missing father together with Pikachu (Ryan Reynolds). Oh, and by the way? Pikachu can talk in this one!
Aladdin (2019)
Director: Guy Ritchie
Release date: May 24 (U.S.)
This was the movie that made every kid wish they could find a magic lamp and summon a genie. The original 1992 animated feature was based on the Arabic folktale from One Thousand and One Nights, telling the story of a street rat who gets three wishes from a genie. The live-action adaptation seems to be in a pretty good spot with Will Smith playing Genie along with Menna Massoud, Naomi Scott, and Marwen Kenzari.
Toy Story 4 (2019)
Director: Josh Cooley
Release date: June 21 (U.S.)
After that ending in Toy Story 3 (which was equal parts heartbreaking and heartwarming), Pixar is back with the fourth installment of this well-loved animated movie. According to the description of the first official teaser trailer for Toy Story 4, our favorite toys Sheriff Woody (Tom Hanks) and Buzz Lightyear (Tim Allen) will be embarking on a road trip—with old and new friends in tow, including, for the first time in the whole franchise, a plastic fork that's been transformed into a toy. 
ADVERTISEMENT - CONTINUE READING BELOW
The Lion King (2019)
Director: Jon Favreau
Release date: July 19 (U.S.)
If you haven't already, you should watch the original 1994 movie trailer and compare it with the new one. The Lion King has always been one of the most well-loved Disney films and this remake is definitely something to watch for. With photorealistic computer animated graphics, it's expected to stay loyal to the original story following Simba (Donald Glover) as he grows up to be the rightful king everyone believes he can be. 
Artemis Fowl (2019)
Director: Kenneth Branagh
Release date: August 9 (U.S.)
To be honest, we understand if you're a little wary of book-to-movie adaptations, especially if it's something like the Artemis Fowl series that you probably grew up reading. Movie adaptations are always a bit of a hit-or-miss, but let's face it: You'll be wanting to see this, whether it's to satisfy your excitement or your skeptical curiosity. It follows the story of 12-year-old criminal mastermind Artemis Fowl (Ferdia Shaw) in a sci-fi world as he kidnaps fairy Holly Short (Lara McDonell) for a large ransom to restore the Fowl family fortune. 
ADVERTISEMENT - CONTINUE READING BELOW
Addams Family (2019)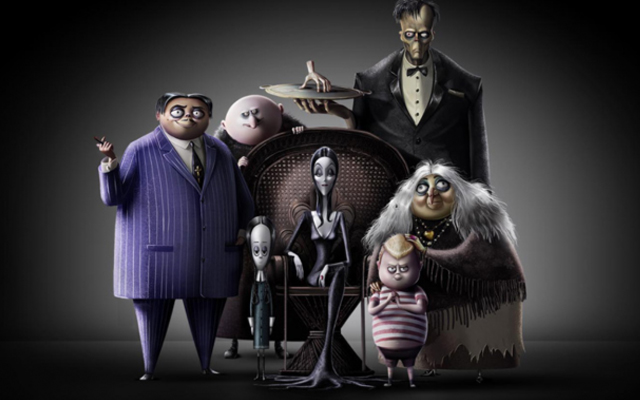 Directors: Conrad Vernon and Greg Tiernan
Release date: October 18 (U.S.)
Yes, it's that Addams Family from the sitcom and the movie that starred Christina Ricci as Wednesday Addams. What started out as a one-panel cartoon on The New Yorker in 1938 will soon have another adaptation, following the previous Addams Family movie in 1991 and its 1993 sequel. The animated re-imagining will revolve around the creepy but interestingly funny family and their macabre interests.
ADVERTISEMENT - CONTINUE READING BELOW
Lady and the Tramp (2019)
Director: Charlie Bean
Release date: TBA
The first thing that probably comes to mind when you think of this animated classic is that one famous scene where two adorable dogs share a plate of spaghetti and meatballs. The original 1955 film takes the star-crossed lovers trope and transforms it into something kids would love to watch. Two dogs—one from the streets and another living a sheltered life—end up falling for each other, even with the odds stacked against them. As much as we'd love to see these lovestruck dogs come to life in CG animation on the big screen, the reimagining will only be released through Disney's online streaming service some time in 2019.
Cruella (2019)
Director: Craig Gillespie
Release date: TBA
If you've ever watched 101 Dalmatians, chances are, you probably begged your parents to get you a Dalmatian puppy when you were young. This prequel to the well-loved animated movie revolves around dog-hating fashionista Cruella De Vil, whom we know as the antagonist in 101 Dalmatians. We don't yet know how this will turn out, but the movie's already in the works, with talks of Emma Stone taking the lead role with Craig Gillespie's direction.
ADVERTISEMENT - CONTINUE READING BELOW
Share this story with your friends!
---
Help us make Spot.ph better!
Take the short survey
More Videos You Can Watch
Load More Stories