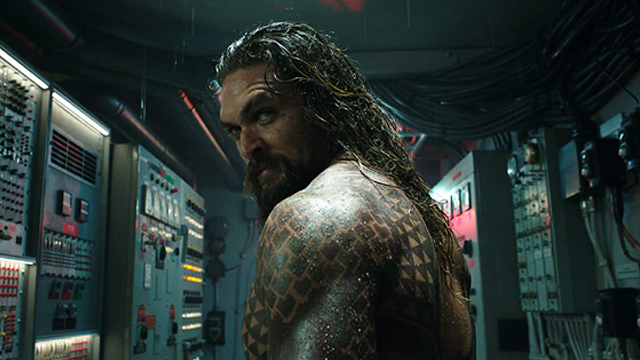 (SPOT.ph) Let's get it out of the way: Aquaman wasn't the superhero you wanted to be. When you looked at the DC's Justice League, you probably wanted to have Superman's powers, Batman's gadgets, Wonder Woman's wit and skills, and the Flash's speed. Heck, even Green Arrow and Green Lantern rank higher on the list than the orange-and-green-costumed hero. But that started to change when Justice League came out with an edgier, funnier, and more badass Atlantean in the form of Jason Momoa. Now, with his new standalone movie Aquaman, he might make it to the top of the ranks.
ADVERTISEMENT - CONTINUE READING BELOW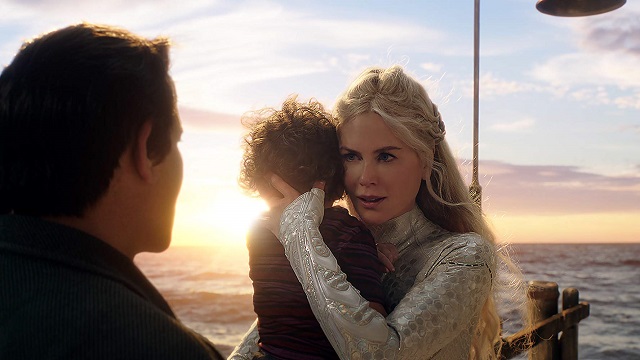 Born to a human father (Temuera Morrison) and Queen Atlanna (Nicole Kidman), Arthur Curry (Momoa) is the rightful heir to the throne of Atlantis. Turns out, Atlanna ran away from an arranged marriage, and when Arthur was a child, she was forcefully taken away by the then-King, but not without first entrusting the loyal Nuidis Vulko (a younger-looking Willem Dafoe) to train Arthur in secret.
ADVERTISEMENT - CONTINUE READING BELOW
Recommended Videos
Though exceptionally skilled because of his half-human, half-Atlantean lineage, Arthur would rather stay in his coastal town, downing beers and driving his pick-up truck while stopping the occasional pirate from time to time. That is, until warrior-princess (and water-bending) Mera (Amber Heard) comes ashore to tell him that his two worlds are about to collide because of his half-brother King Orm (Patrick Wilson, who doesn't exactly look younger than Momoa). Fed up with humans polluting the sea and killing sea creatures, King Orm wants to wage war against the surface world by uniting Atlantis' armies and becoming Ocean Master (which isn't that intimidating of a title, really). If that wasn't complicated enough, yet, there's also the vengeance-seeking Black Manta (Yahya Abdul-Mateen II) who'll stop at nothing to get to Aquaman.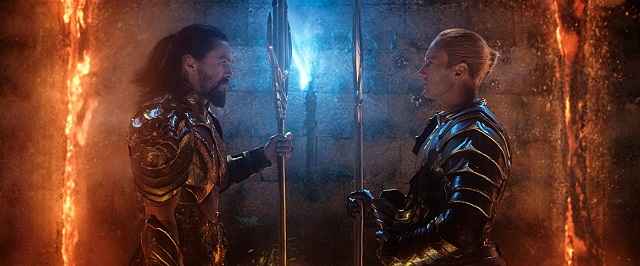 ADVERTISEMENT - CONTINUE READING BELOW
Aquaman may have been the laughingstock of the DC Universe, but you can't help but take him seriously when you watch the perfectly cast Momoa (who is, by the way, a Marine Biology major in real life.) It's not Momoa's first role as the leader of anything—Game of Thrones fans first fell in love with him as Khal Drogo. As a trident-wielding warrior, he brings the same tenacity that would make you wonder why anyone would doubt whether he was fit to be king.  Aquaman's cocky attitude is made endearing by his quick wit and go-with-the-flow attitude.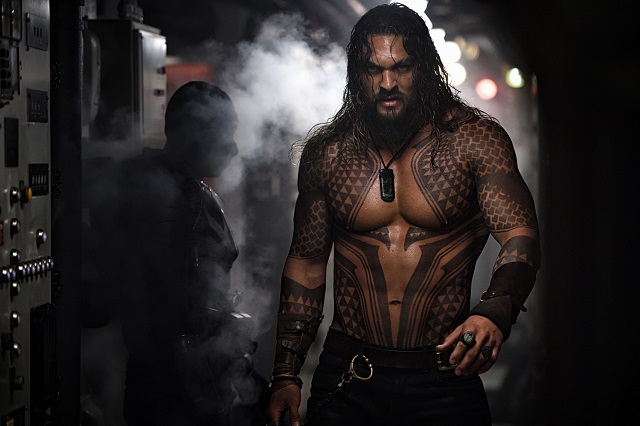 ADVERTISEMENT - CONTINUE READING BELOW
But Momoa's charisma can't save Aquaman from the predictability of its story. Maybe we've watched one-too-many superhero movies to know what was going to happen. Or maybe the storyline just tried to fit in all the tropes it could with the hopes that it would be buoyed by Aquaman's humor and make it unnoticeable. The plot twists, so obviously made to feel like a whirlpool of emotions, played out more like a tidal wave you can see from miles away.
There's no escaping the staple you're-destined-to-save-the-world pep talk in a superhero flick. And while those are heartwarming to a certain extent (Aquaman is, after all, being disowned and booed by people he's never met), the screenplay often blurs the line between inspirational and cheesy—maybe even campy. There are times you'll want to laugh, but it'll come out as a deflated chuckle because you're not even sure if you're supposed to find it funny. At certain points, it feels like director James Wan, who's worked mostly on horror films, binge-watched superhero movies and decided that he wanted to use every generic scene in Aquaman.
ADVERTISEMENT - CONTINUE READING BELOW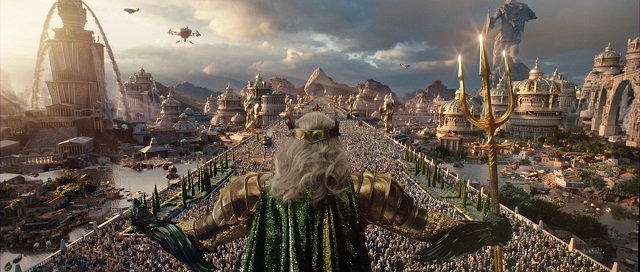 That isn't to say, though, that Wan didn't make a visual stunner of a film. His vision of an underwater kingdom—complete with seahorses, rideable sharks and turtles, and a drum-playing octopus—is surreal. There are also crab-people, fishermen (who are also literally fish-men), and a Kraken-looking beast voiced by Julie Andrews (weird). One of the best creatures, though, are eerie, finned, monsters who live on the edge of the world. Their haunting demeanor and unearthly looks give you the same hair-raising feeling as the characters in Wan's The Conjuring, Insidious, and Saw series.
ADVERTISEMENT - CONTINUE READING BELOW
The beauty of the secret, underwater Kingdom of Atlantis is beyond what you could imagine. There are a lot of huge, god-like statues broken up in pieces everywhere—remnants of the old, prosperous civilization that Atlantis once was. The bright and cool color palette of the film is a far cry from the sepia tones of Man of Steel and the dark shades of Batman v Superman: Dawn of Justice—and it's all the better for it. Watching the epic CGI battles feels like staring in awe at a shark tank in an aquarium and just marveling at life underwater.
Aquaman is the DC Extended Universe's much-needed fresh take on a once-ridiculed character. While you can probably guess what's going to happen next while watching the story unfold, it won't be weird to want Aquaman's fish-talking or super-swimming skills to Superman's ability to fly after it all. You'll still find yourself enjoying the action-packed wave despite it being a two-and-a-half hour long ride—if not for Momoa's perfect characterization of a cool surfer-dude-slash-king, then for the enchanting and fascinating world underwater.
ADVERTISEMENT - CONTINUE READING BELOW
Rating: 3 out of 5 Spots
Aquaman is now showing in cinemas.
Photos courtesy of Warner Bros. Pictures
Share this story with your friends!
---
Help us make Spot.ph better!
Take the short survey
Load More Stories