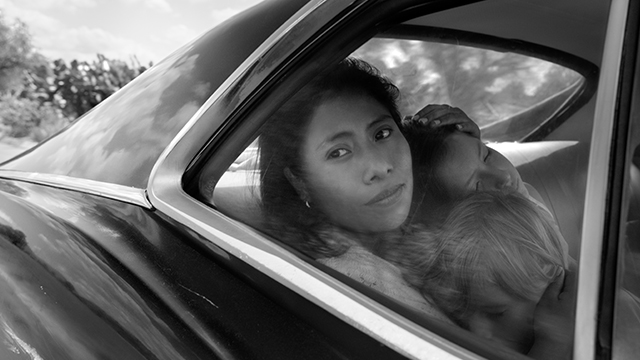 (SPOT.ph) Roma is a film of contradictions. It is, at once, extremely intimate and vastly epic. It is a deeply personal story, yet it also breaks through its cultural barriers to tell a very universal one about love and family (a story that many Filipinos will relate to as well). Director Alfonso Cuarón makes sure that each frame is so layered that even if there's not much happening, there is so much going on. It's a film that is both about the little things and the big things.
However, even with all these contradictions, Roma never crashes and burns, or feels bumpy or tough. It's Cuarón at his smoothest, with each scene easefully drifting and flowing into the next—never jarring, even when suddenly jumping in time and place. As for another contradiction, Roma has Cuarón at his very best from an artistic and a technical standpoint. Even with a story so "small" in the sense of its scale, Cuarón still manages to dazzle visually, and what a treat it is.
ADVERTISEMENT - CONTINUE READING BELOW
Roma is said to be a love letter to the women who raised director Alfonso Cuarón, and is dedicated to Liboria "Libo" Rodriguez," Cuarón's childhood nanny. Standing in for Libo in this story is Cleo (first-time actress Yalitza Aparicio), an indigenous Mexican woman working as a live-in maid-slash-nanny in the household of Sofia (Marina de Tavira). She cooks, cleans, and helps take care of the household's four children as well as Sofia's mother Teresa (Veronica Garcia). Sofia is married to a man who is rarely ever home and this rocky marriage plays a significant role in shaping Cleo's world.
Outside of the house and her work, Cleo hangs out with fellow housekeeper Adela as they watch movies, go out with boys, and enjoy what Mexico City has to offer that the far-away villages they came from don't have. Not long into the movie, a major change happens to Cleo, and she must face this change while still working and dealing with Sofia, Sofia's kids she's grown to love, and the family problems. All of this takes place within a year in the Colonia Roma district of Mexico City (where the film takes its name), between 1970 to 1971—a time that wasn't so calm and peaceful.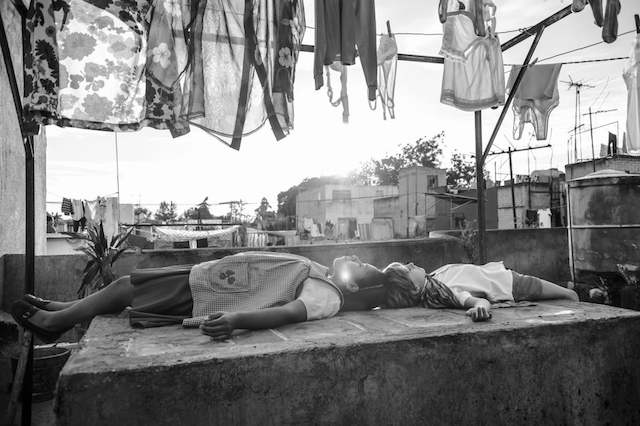 The film is a technical marvel, absolutely breathtaking in every way. Cuarón also fills its cast, including his lead Cleo with new actors. First-time actress Yalitza Aparicio was a schoolteacher before Cuarón took her in, and what an incredible job she does. A lot of her scenes is her reacting to something else, but her face, so soft and sweet, is perfectly used to react to her surroundings. The rest of the cast is also so wonderfully put together.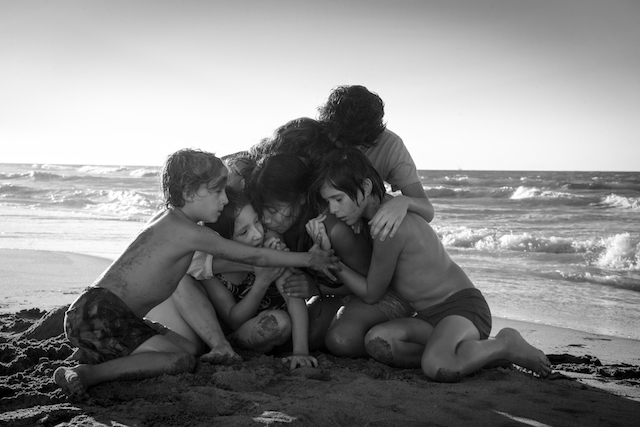 While obviously a very personal story to Cuarón and to Mexico City, it's very easy to see how many Filipinos can relate to this story. The Philippines and Mexico have similar histories with colonialism, class distinction and more. Philippine cinema is full of stories about OFWs leaving their families to work for another family, or stories about the help that unlike in Western countries (see something like Downton Abbey), become part of the family and not just a job. Cleo's tale is not far from the stories of those of us who grew up with househelp, some of whom stay with families for years and years. Many nannies don't have their own families anymore because they've stayed with another family for so long. That devotion and show of love are so present here, so it's easy to see why Cuarón felt the need to make this movie, to dedicate to his nanny, and to share it with the world.
ADVERTISEMENT - CONTINUE READING BELOW
And share it he does.Cuarón tells this story with so much love not just for the subject but for cinema as well. Taking cues from the Italian neorealist cinema of the forties and fifties (the black-and-white, the neorealist story, the very delicate yet magnetic framing and camera movements), Roma is a throwback, but it's also a film that can only be made today. Cuarón has proven time and time again his wizardry in film with the likes of Children of Men and Gravity raising the bar of filmmaking, and that doesn't change here.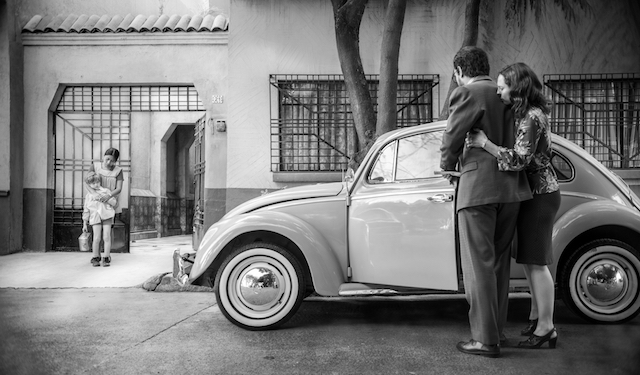 This feels like a blockbuster epic with no visual effects. Cuarón, working as his own cinematographer, fills each frame with something, anything, that it's almost disorienting at first where to look. In one scene, Cleo walks back and forth between the household in one robotic pan of a shot, but your eye is going into each room, into each detail. In another, Cleo visits a rural town and a person is shot out of a canon in the far background—easy to miss because you're busy taking in the detail of everything else. And in another, a crowd of hundreds are protesting in the streets while our heroine is checking out a crib. Long takes are the norm here, with Cuarón filling each scene with movement, action, and detail even if it's literally just a camera set up in a room moving from left to right. It's busy, exciting, and visually engrossing visually that it just blows you away in the amount of intricate, delicate detail present. It's not just in the visuals either. In the sound design, Cuarón takes extra care of where each sound comes from. There's always something happening you can hear in the far back or off to the left, or even just off screen.
The debate continues then as to why a film like this—so visually magnificent and so reliant on surround sound to get that full effect Cuarón is trying to achieve—is on Netflix. At the risk of sounding snobbish, Roma should definitely be seen on the biggest screen you can find and on the best sound system you can get your hands on. This is a film experienced best in a place where you can be whisked away into another world. Is it an issue then, that the film relies so heavily on the cinematic experience? No, of course not. The story is still something very relatable for many, including and especially Filipinos, and the way Cuarón tells it, you can feel the passion and the love he has for his subject and for his home. Cuarón has already mastered working such small stories into epic grand scale films, and he is by far at his best here in that genre. Whether on the big screen or at your home, Roma stands as one of the best of the year.
ADVERTISEMENT - CONTINUE READING BELOW
Rating: 5 out of 5 Spots
Roma is now streaming on Netflix.
Photos courtesy of Netflix
Your guide to thriving in
this
strange new world.
Share this story with your friends!
---
Help us make Spot.ph better!
Take the short survey
More Videos You Can Watch
Load More Stories