(SPOT.ph) Based on the 2014 novel of the same name by Caroline Kepnes, Netflix's upcoming series You stars Penn Badgley as bookstore manager Joe Goldberg (Gossip Girl fans won't be the least bit surprised with this casting decision) who meets aspiring poet Guinevere Beck (Elizabeth Lail)—or just Beck, as her friends call her—at a chance encounter in his bookstore, and is immediately drawn to her.
From there, he uses everything he can, including the Internet and Beck's social media presence, to gather intimate details about her life—where she lives, the places she frequents, who she spends her time with—which he then uses to plan more "chance" encounters with her and get closer to her. His interest grows into obsession and soon he'll do anything to be with her, and eliminate anything that gets in his way.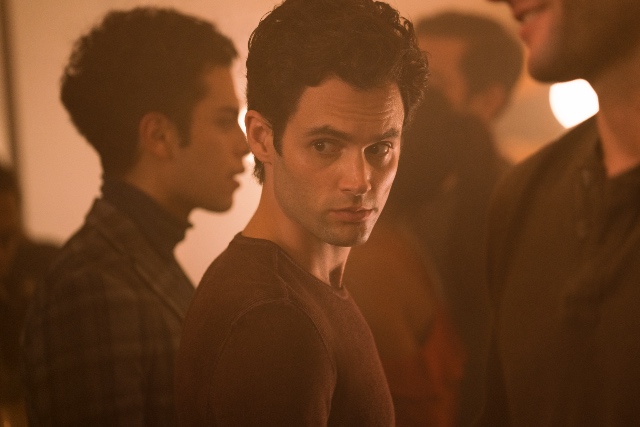 ADVERTISEMENT - CONTINUE READING BELOW
Fans of the smartphone-induced catastrophes of shows like Gossip Girl and Pretty Little Liars will immediately get hooked on this one. The series raises the question: In a world where people are constantly connected to each other digitally, is anything you do ever really private? Though cyber horror flicks are nothing new, the series does hit a good middle ground—dark enough to get you excited, but nothing too scary or grotesque. The tongue-in-cheek gallows humor that cuts through the show's darker scenes is oftentimes offbeat, but still enjoyable if you're willing to go along with the absurdity.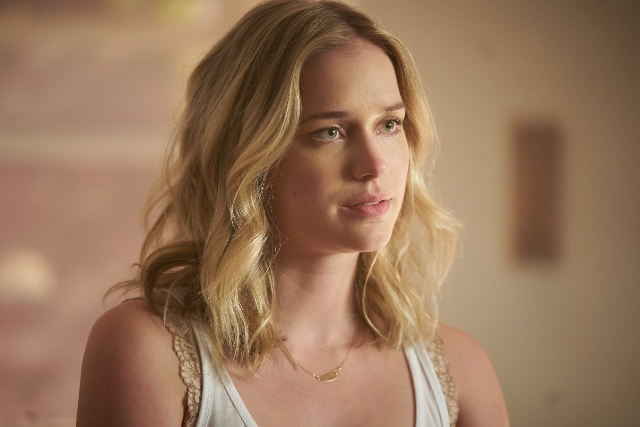 ADVERTISEMENT - CONTINUE READING BELOW
Recommended Videos
The events of the show are narrated from the perspective of Goldberg, who has a habit of making snap judgments and formulating hypotheses about the people he meets based on small details he's observed, or by how they present themselves online. He's definitely not the kind of underdog viewers would root for, but neither is he the totally inaccessible sociopath-type. The amalgamation of obsessed stalker and hopeless romantic into one character will definitely be difficult for many to reconcile. But to its credit, the show at least doesn't fall into the trap of romanticizing crimes of passion.
Goldberg provides a cynical—if extremely so—lens into the dangers of a life lived online. Despite his reliance on social media in order to get closer to Beck, he is critical and even harsh in his opinions of people who feel the need to publicize their lives so much online. He's far from perfect, but as the character whose narrative voice guides the personality of the show, he's definitely not uninteresting.
ADVERTISEMENT - CONTINUE READING BELOW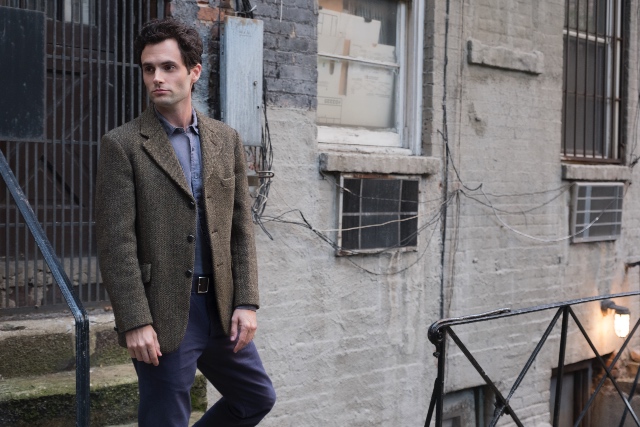 In narration, he speaks directly to Beck as if she can hear his thoughts, operating under a delusion that he knows and understands her better than anyone else. You takes an interesting look at the fact that while our excessive use of social media is often a willing invasion of privacy, it's also a barrier to genuine, real-life connections. Even in his obsessive escapades to win Beck over, Goldberg finds himself confused and disappointed when her real life actions fail to match up to the image he has painted of her through constant surveillance of her online presence. In this way, the show finds strength in its ability to induce introspection without being too serious or preachy. But don't worry about it being heavy or dragging; it's definitely the kind of show where you can whiz through five or more episodes without even meaning to.
ADVERTISEMENT - CONTINUE READING BELOW
The series also features Shay Mitchell as Beck's best friend Peach Salinger. If any bookworms out there noticed Mitchell's character having the same last name as famed Catcher in the Rye author J.D. Salinger, good eye. As its two main characters are a bookkeeper and a writer, the series constantly references prominent literary names like Alexandre Dumas, William Faulkner, Anne Sexton, and Raymond Carver, among many others. Lit geeks will enjoy watching just to catch every single Easter egg on the show.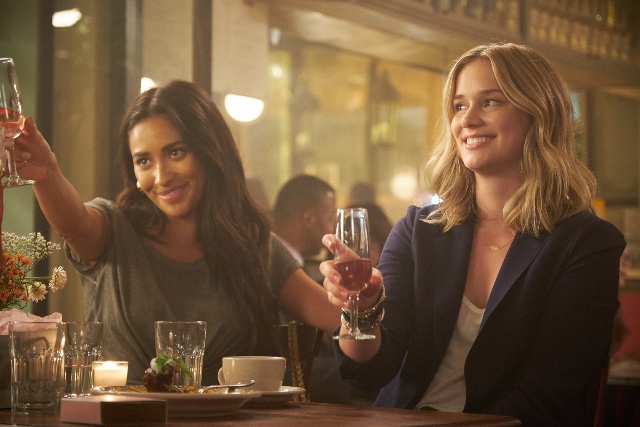 ADVERTISEMENT - CONTINUE READING BELOW
With the intense focus on social media, the show cannot help but poke fun at many millennial stereotypes, from Instagram influencers to artisanal product enthusiasts. Those of you who fall into this particular age bracket will enjoy laughing at the caricatured versions of you and your friends. Ultimately, the show is a circus mirror—a warped and exaggerated version of ourselves should we forget to live in the real world, but thankfully it never takes itself too seriously.
So whether you're in the mood for something with just a sprinkle of wit and intelligence, or you just want to kill time with some trashy fun, You won't disappoint. Whether it entertains you or makes you uncomfortable, you'll have a hard time hitting pause.
Rating: 3.5 out of 5 spots
You premieres on Netflix on December 26.
Photos courtesy of Netflix
Your guide to thriving in
this
strange new world.
Share this story with your friends!
---
Help us make Spot.ph better!
Take the short survey
Load More Stories