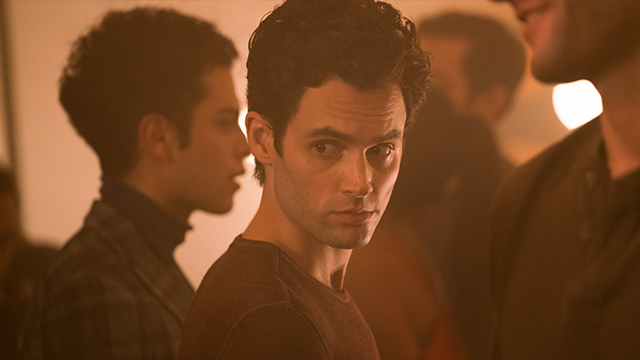 (SPOT.ph) When the trailer for the new thriller You dropped, fans of Gossip Girl couldn't wait to watch the show. It does, after all, star (not-so-spoiler alert!) Gossip Girl himself, Penn Badgley. But aside from the familiar names—that include Pretty Little Liars' Shay Mitchell and Once Upon a Time's Elizabeth Lail—the story also has the same mystery that got fans hooked on the story of the kids from the Upper East Side. This time, though, Badgley is moving on from ominious (and perfectly timed) text blasts and onto using social media to get what he wants.
ADVERTISEMENT - CONTINUE READING BELOW
Badgley plays Joe Goldberg, a bookstore manager who falls in love (or gets obsessed) with Beck (Lail), an aspiring writer who visits his store. He stops at nothing to get closer to Beck—but soon enough, Beck's best friend Peach (Mitchell) gets a hint and keeps an eye on him. The show is based on a book of the same name by Caroline Kepnes.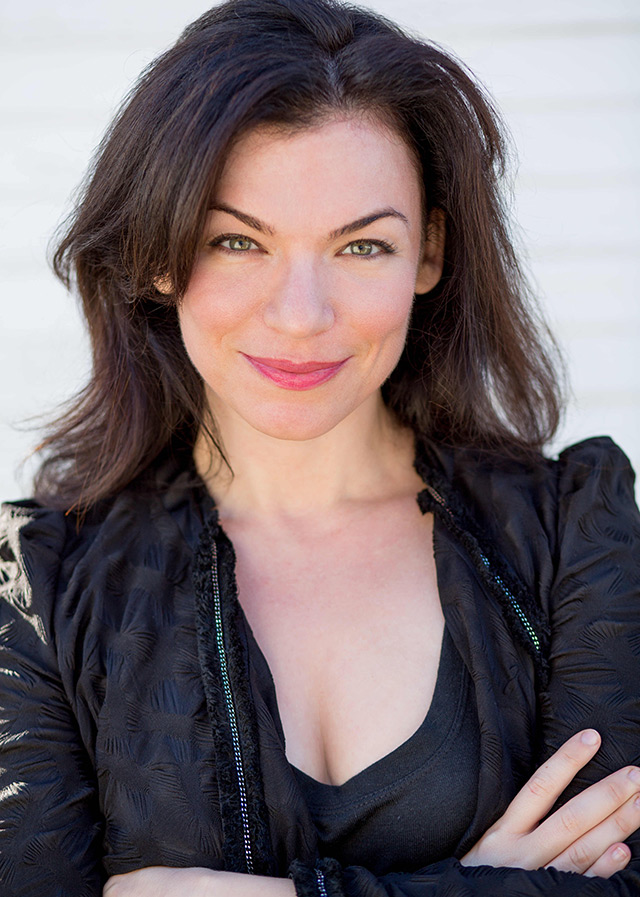 ADVERTISEMENT - CONTINUE READING BELOW
Recommended Videos
You first premiered on Lifetime in September, but it's set to premiere on Netflix on December 26. And you just know it's going to be one of your go-to shows because it's already been greenlighted for a second season by Netflix.  Before you start binge-watching your holiday vacation away, you might want to know more baout the show. SPOT.ph got to interview showrunner Sera Gamble (Supernatural, The Magicians) about the new show and what fans can expect from the mysterious thriller.
What do you think fans will love about You?
I think a subversive love story that is also a thriller is perfect for today's audience.
We all grew up watching this stuff, and we're ready to go underneath the story.
The series is adapted from a book of the same name. How did you go about making the story come to life onscreen? How did you choose which scenes to include and which scenes to remove?
The process is very organic. We all talk about what we love in the books and then attack each episode separately, finding the most juicy, visual ways to tell the best parts of the story.
ADVERTISEMENT - CONTINUE READING BELOW
Did you base the series entirely on what's written in the books? Or did you add your own spin to it? Did you collaborate with Caroline Kepnes?
We follow the book fairly closely but have expanded it, added characters, and also changed a few plot points just to keep fans of the books on their toes. I think every writer brings their own spin to each episode—it's the nature of TV that the story becomes a collaboration. Caroline has been involved from the beginning, reads all the material, and wrote an episode in season one.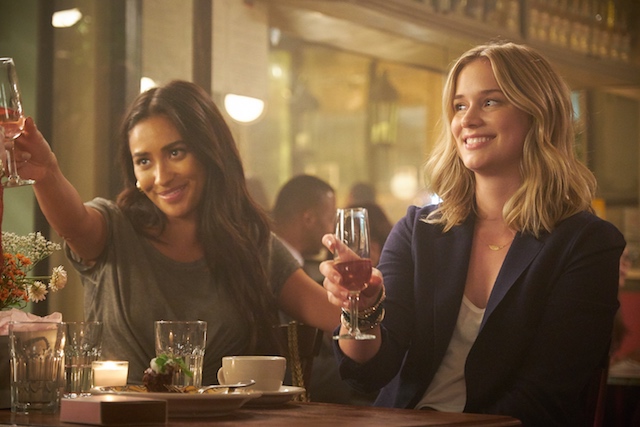 ADVERTISEMENT - CONTINUE READING BELOW
How was it like working with Badgley, Lail, and Mitchell?
We could not have asked for a better, more talented cast. Penn is so thoughtful in his approach and so experienced. Elizabeth makes very complicated, layered moments look so easy and natural you'd swear they were unscripted. Shay impressed me every day—not just her talent, which is obvious, but also her work ethic and attitude. I'm so excited for people to see all three of them working together in episode 6. In a season full of great work, it's some of their best.
The members of the cast come from pretty big series as well. How did their experiences with their own past shows factor into the new series?
You'd have to ask them! All I could see was that they were experienced, professional, really funny between takes, and basically a delight to watch.
How did the cast bond together off-camera? What can you say about their chemistry together as a group?
Sometimes the scenes were very intense, so there was some joking and levity between takes. As a group, the cast are really thoughtful, intentional artists. So they were bringing a lot of depth to the show and to their conversations with each other that I believe shows in the work.
ADVERTISEMENT - CONTINUE READING BELOW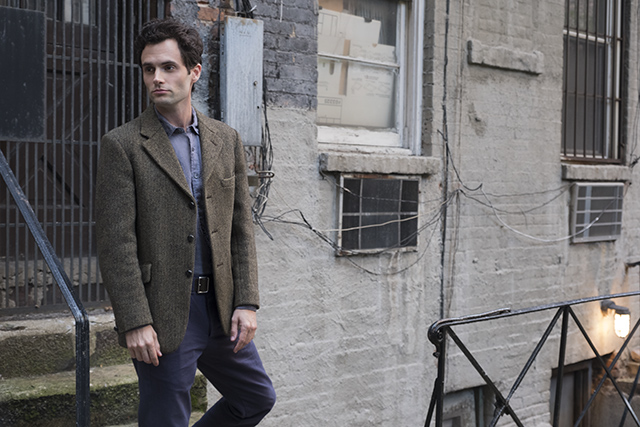 Audiences were quick to compare the show with Gossip Girl, Pretty Little Liars, and even Gone Girl when the trailer first dropped. How do you feel about the comparisons? How are they similar and how are they different?
I like to compare everything to everything, so I totally understand! Those are all juicy stories that play with identity and privacy, so it makes sense. I think You benefits from the shows that came before it because we just presume the audience understands the story we're telling about technology and privacy, and are right there with us.
ADVERTISEMENT - CONTINUE READING BELOW
The series deals with love and obsession. How do you portray the differences between the two? Do you make it distinct or do you purposefully blur the lines?
I think in real life, the lines are blurry. We leave it up to you to decide exactly when
a character crosses them.
Social media also plays an important role in the story. What do you hope audiences learn and pick up about it?
Social media is powerful, and it is a double-edged sword. Banishing it just isn't practical for most of us. The best we can do is educate ourselves and take steps to be conscious and self-protective in how we use it.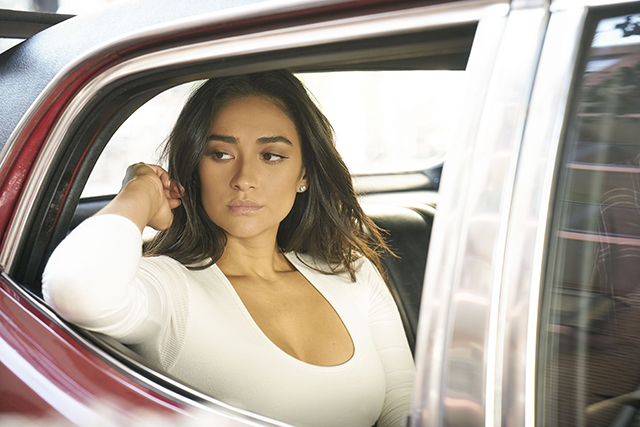 ADVERTISEMENT - CONTINUE READING BELOW
What makes the show so thrilling and disturbing? How do you keep the audience guessing throughout all the episodes of the show?
You're inside Joe's head, hearing his raw, honest thoughts. That's thrilling and disturbing. As for how we keep you guessing—my best advice is just to watch the show and experience it for yourself!
Netflix has also picked up the series for a second season. What can fans expect this time around?
We move to Los Angeles for season two. Our goal is to give you a season two that is more of everything—more romantic, more scary, more thrilling.
You starts streaming on Netflix on December 26.
Your guide to thriving in
this
strange new world.
Share this story with your friends!
---
Help us make Spot.ph better!
Take the short survey
Load More Stories