Brie Larson, Samuel L. Jackson, Gemma Chan + More on Filming Captain Marvel and Hopes for the Sequel
Fight scenes for Nick Fury? Heck yeah!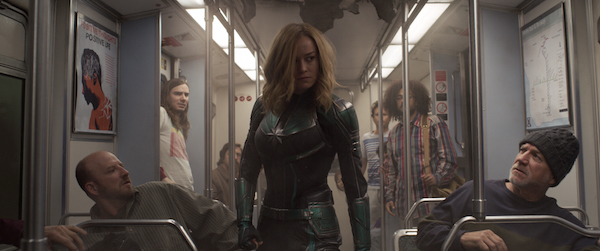 (SPOT.ph) Marvel movie fans have plenty to look forward to this year, and while most may already be excited to see how the Avengers survive Thanos in Avengers: Endgame, the upcoming Captain Marvel promises to give us plenty of insight into the one character who's likely to be the key to that survival. Stars Brie Larson, Samuel L. Jackson, and Gemma Chan joined directors Anna Boden and Ryan Fleck in Singapore today, February 14, in a press conference with media from the Asia Pacific region to talk about the film and what went into making it.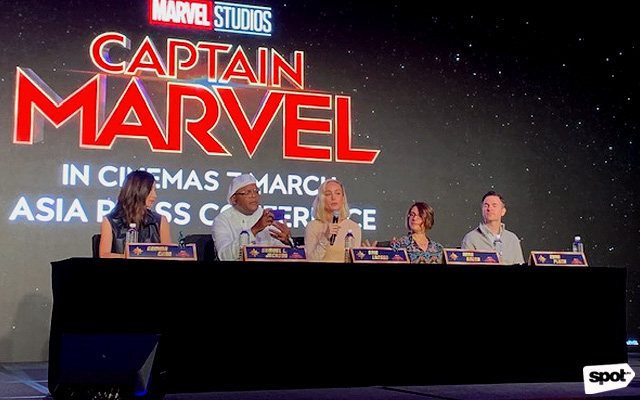 ADVERTISEMENT - CONTINUE READING BELOW
Expectedly, plot details were scarce. Jackson was asked whether Nick Fury would have any fight scenes in the movie, and he answered with a succinct "Yes."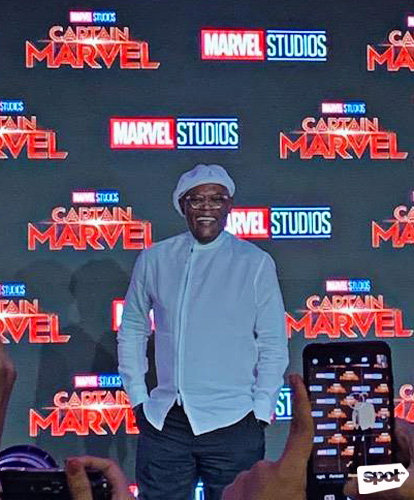 CONTINUE READING BELOW
Recommended Videos
The cast was pretty open about the preparations they undertook for their roles, though, especially Brie Larson, who talked about what went into playing Captain Marvel, a.k.a. Carol Danvers. "The main thing [was] her strength, getting strong, and meditating a lot on what female strength can look like and not wanting to just emulate things that I had seen on screen before but to understand what that felt like and embody it within myself," she said. "I went on this path of training every day for nine months to see what I was made of and how strong I can get. In the end it changed me so much and changed my mind, and changed the way I view the world. Especially martial arts—it's crazy how differently you start to view the world and people that are standing in front of you. Once I started doing more judo I'd be like, 'Ooh, that guy's in a jean jacket, I could totally throw him right now.' Your brain goes to these crazy places but there's something about pushing yourself beyond the threshold that's comfortable and then going even further than that… but when I see that montage of [Carol] over the years, getting back up, I feel like that is 100% my experience in my life, and in particular in the prep for the film."
ADVERTISEMENT - CONTINUE READING BELOW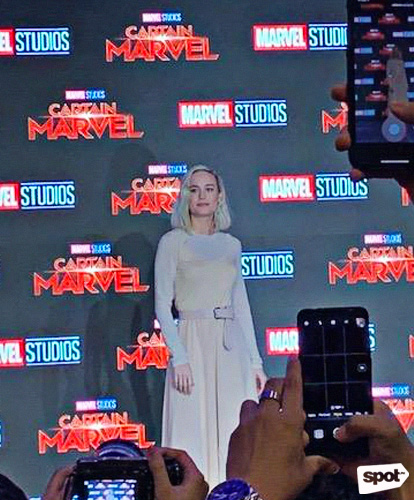 Larson got so strong, in fact, that she could push a car uphill for a full minute—as anyone who follows her on Instagram would have seen. She's known for sending videos like it to Jackson, and when asked whether it was to motivate him to work out, she said, "Nah, it was just to brag… but I feel like if you're pushing a jeep up a hill for 60 seconds, you're allowed to brag about it."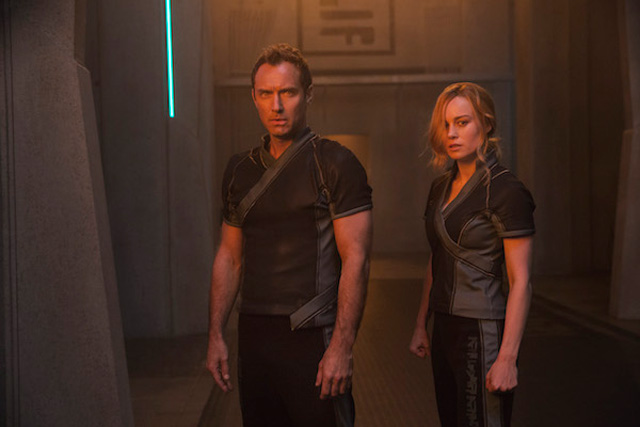 ADVERTISEMENT - CONTINUE READING BELOW
Filming the fight sequences were no joke, though, entailing long days and plenty of bumps and bruises. "The first sequence that we did that was kind of a longer piece was with Jude," shared Larson. "It was my first time getting into it, and it's really just the two of us going back and forth so it was like having a great dance partner. We got to rehearse it a ton and I think I did like 95% of that sequence so I got to do a lot of wirework, and I remember being in the car on the way back—I think we filmed it for like 16 hours or something crazy—I was just covered in cuts and bruises and I was ecstatic."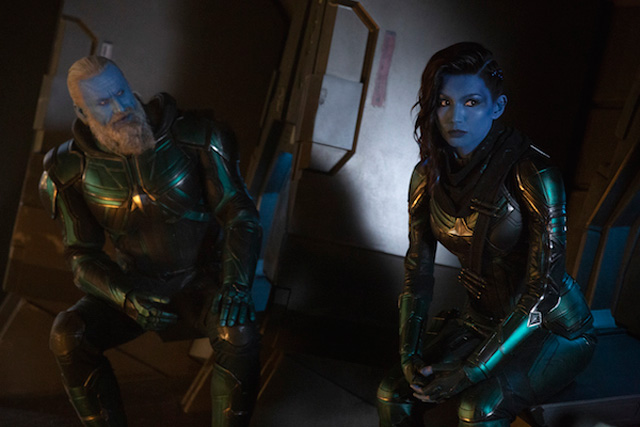 Gemma Chan, who plays Minn-erva, had to train, too, especially since this character is such a departure from her most recent role in Crazy Rich Asians. "Astrid is gentle and kind, Minn-erva is kind of the opposite. The main thing was the physical challenge. I had to start doing kickboxing training, sniper training…the main thing that I had to be concerned about during filming was trying not to hit myself in the face with the rifle."
ADVERTISEMENT - CONTINUE READING BELOW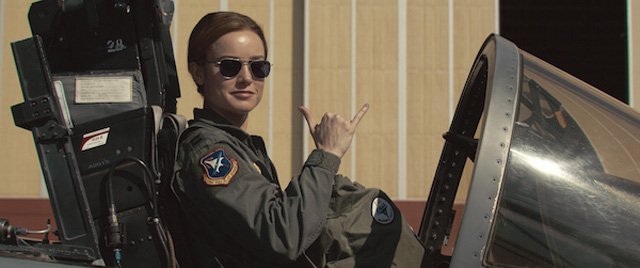 But apart from the action, directors Anna Boden and Ryan Fleck made sure that the movie would have more to it. "We were on the same page about making sure that this character was dynamic, and complex, and human, and messy as possible," said Fleck.
Whatever Captain Marvel brings, it's not hard to predict that it will leave people even more excited for Avengers: Endgame—and Captain Marvel 2. Seems like the cast might feel the same way, too. When asked which superhero Larson would want to team up with for the second movie, she revealed, "My dream would be that Ms. Marvel gets to come in to play in the sequel."
Captain Marvel opens on March 6 in the Philippines.
Share this story with your friends!
---
Help us make Spot.ph better!
Take the short survey
Load More Stories