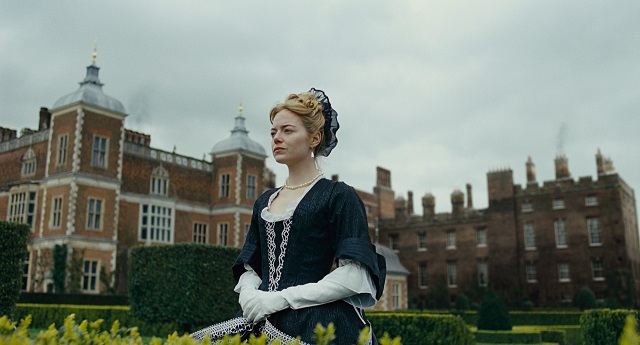 (SPOT.ph) Audiences are growing more accustomed to the strange worlds director Yorgos Lanthimos puts his characters in after Dogtooth, The Lobster, and The Killing of a Sacred Deer. With a twisted sense of humor, an affinity for the surreal and the awkward, and a very distinct style of dialogue delivery (that one might call "deadpan" though the director has stated he hates the word), Lanthimos is the king of bizarre tragicomedies, often with a heavy Greek influence. Lanthimos brings his trademark style to 18th-century England, and not only does his style mesh extremely well with writers Deborah Davis and Tony McNamara's words, it works perfectly with the story being told, and doesn't feel like it's out of place in the depicted era.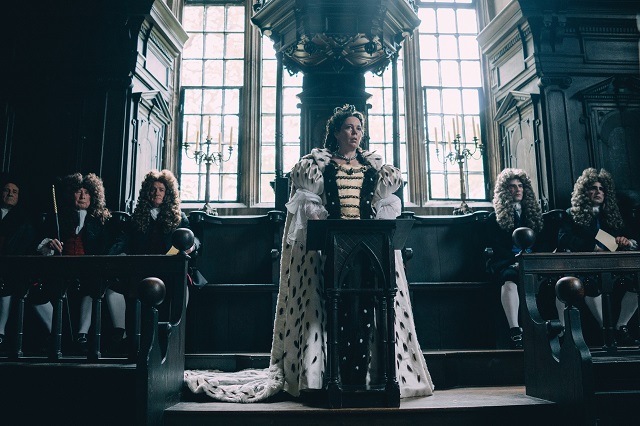 ADVERTISEMENT - CONTINUE READING BELOW
It's the early 1700s, and a war between Britain and France rages on as Queen Anne (Olivia Colman) reigns—or at least appears to. Ill, gout-ridden, grief-stricken at the loss of her 17 children, and uninterested in the governing aspect of government, Queen Anne relies on her trusty confidant and left-hand woman Sarah Churchill (Rachel Weisz). While Queen Anne yells and whines about everything and races lobsters for a laugh, Sarah takes care of the finances, the castle's day-to-day, the war effort, and the Queen herself in more ways than one. When Sarah's cousin Abigail Hill (Emma Stone) arrives all of a sudden looking for a job, things are turned upside down.
Bent on becoming a Lady once again after losing her title, the smart and cunning Abigail uses her brains and charm to weave her way into the kingdom's inner workings, as she deals with a statesman whose intentions aren't clear (Nicholas Hoult), a baron who's attracted to her (Joe Alwyn), and finally Sarah and the Queen themselves. The rivalry between Sarah and Abigail grows and grows as Abigail keeps finding ways to put herself into the Queen's life, much to Sarah's dismay and jealousy. With the kingdom and power in the balance, the two women stop at nothing to become Queen Anne's number one.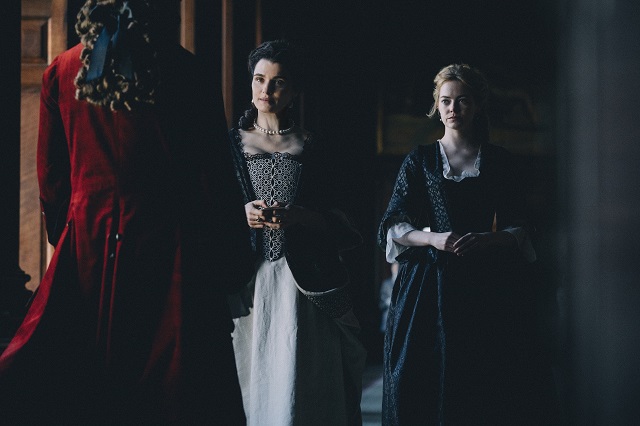 ADVERTISEMENT - CONTINUE READING BELOW
Recommended Videos
The Favourite is Lanthimos' most audience-friendly and commercial film to date, but that's not saying much when the competition is stuff like The Lobster or Dogtooth, which are both extraordinarily weird and off-putting. The Favourite is a lot more approachable in that the story isn't too surreal, the writing less ambiguous, and it has a starry cast that includes two former Oscar winners and a British legend giving it their absolute all—the most scenery-chewing acting than in any previous Lanthimos film. This is Lanthimos' first film, too, that he did not write with his writing partner Efthymis Filippou (with whom he wrote all of his prior films). All these ingredients allowed Lanthimos to showcase his style but in a context not as cold and disaffected as his prior films.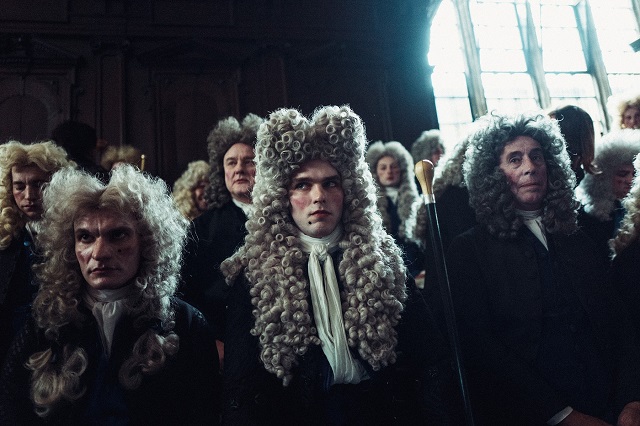 That's not to say The Favourite is cheesy and like a hug because it isn't. It's wicked, acerbic, and biting throughout, with its main characters trading barbs as they one-up each other in every step of the way. There's a harshness to the proceedings that makes one appreciative that they aren't living in that era, while at the same time wanting to enjoy the nastiness from afar. It's also full of subtext about power and femininity, and how they go together. "A girl likes to have some fun," as Sarah utters just after she's verbally cut down Hoult's flamboyant statesman. People listen to the Queen but people also manipulate her, as the most powerful woman in Britain felt more and more like a petulant child. The power dynamics here, whether in war or even in the bedroom, are really huge reasons why The Favourite works.
ADVERTISEMENT - CONTINUE READING BELOW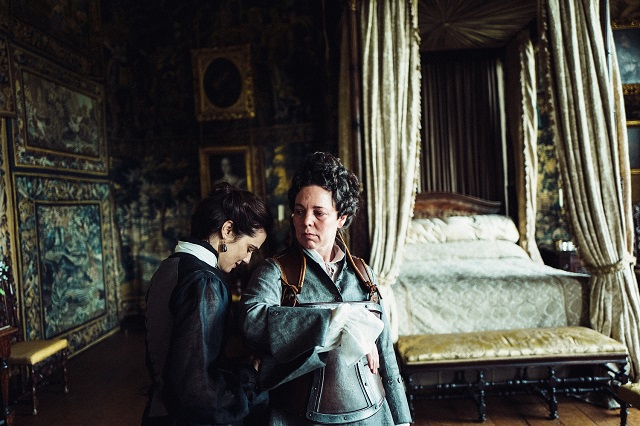 The Favourite also works because of its stellar cast. Colman, a beloved British icon of film and television in the U.K., whose talent one would be privy to if they've seen things like Tyrannosaur or Broadchurch finally takes center stage in a film—and she does so brilliantly. Colman absolutely nails the child-in-a-woman's-body role, as she yells and screams and stumbles around the castle as if she's a dog who's lost her owner. It's a big, bold, stunning performance worthy of a queen. Stone and Weisz as Colman's "bitches" as she lovingly called them at the Golden Globes, are also perfect in their roles. Weisz has her steady and reserved character down pat, but it's Stone who really captures the eye. No one does "plucky" as Emma Stone, and if anything, Abigail is plucky and resourceful. Hoult is also terrific in the film, and shows off his real talents as an actor.
ADVERTISEMENT - CONTINUE READING BELOW
On paper, this film did not feel like it would work the way they wanted, but it does, and it does it brilliantly. Funny, superiorly acted, heartbreaking, surprising, unique, and entertaining, The Favourite is one of the very best of the year. Not everyone will get it, but if you surrender to the absurdity and wildness of the film, you're in for a truly exciting ride.
Rating: 5 out of 5 Spots
The Favourite opens on February 20 exclusively at Ayala Malls Cinemas.
Photos courtesy of 20th Century Fox
Share this story with your friends!
---
Help us make Spot.ph better!
Take the short survey
Load More Stories