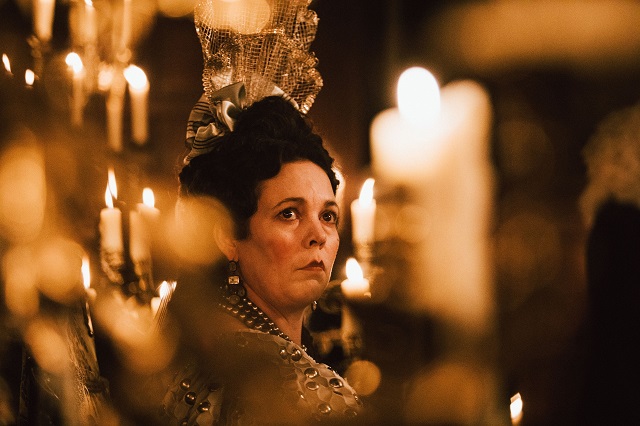 (SPOT.ph) It takes a lot for a film to be nominated for even one Academy Award. But to be nominated for 10? Now, that's a feat. That's what Greek director Yorgos Lanthimos achieved with period drama The Favourite, which premieres exclusively in Ayala cinemas today, February 20.
ADVERTISEMENT - CONTINUE READING BELOW
It might have the huge hair, the big dresses, and the ornate castles, but The Favourite isn't your typical period drama—not when Lanthimos is the mind behind The Lobster, a black comedy film where people have 45 days to find a soulmate before turning into an animal. He also helmed Dogtooth, a drama about a couple who try to keep their children as isolated from the outside world as possible. 
The Favourite stars celebrated English actress Olivia Colman as Queen Anne, the sick and spoiled royal who leaves it to her aide Sarah Churchill (Rachel Weisz) to handle the government side of her rule. Queen Anne enjoys being Her Royal Highness, while Sarah does the dirty work of her duties. But when Sarah's cousin Abigail (Emma Stone) turns up in search of a job, they start going head-to-head to become Queen Anne's, well, favorite. Needless to say, things start getting crazy. The film also stars Nicholas Hoult and Joe Alwyn.
ADVERTISEMENT - CONTINUE READING BELOW
Recommended Videos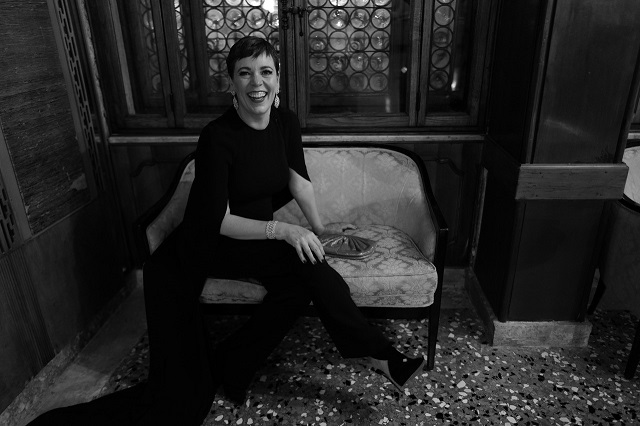 The film is a reunion for Lanthimos and The Lobster co-stars Colman and Weisz. Colman is most known from the series Broadchurch and the film Tyrannosaur but if you're not familiar with her yet, you might want to catch her as Queen Elizabeth II in the upcoming season of The Crown. She's long been known as one of the best English actresses both on TV and film, which is why her work on The Favourite has earned her many nominations and awards. She won Best Actress in a Leading Role from the British Acedemy Film Awards and she's also up for Best Actress at the upcoming Academy Awards. 
ADVERTISEMENT - CONTINUE READING BELOW
Before you find out for yourself what makes The Favourite an awards-show favorite, Colman shares about her experience working on the film in this exlcusive interview. She talks about the process of preparing for her role, working with Lanthimos, her "bitches" and now-lifelong-friends Weisz and Stone, and finally making it big on the international stage.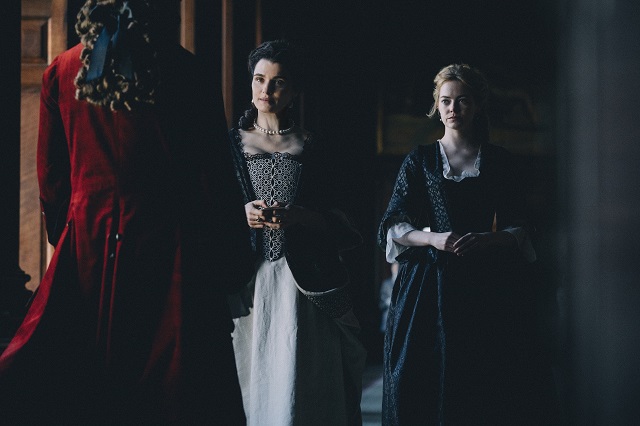 ADVERTISEMENT - CONTINUE READING BELOW
How much did you know of the history behind The Favourite?
Not a thing. It's amazing, isn't it? The film is surprisingly accurate, because it does feel so far away from what we know to be period drama. You think it has got to be made up. But so much is correct.
I just love the way Yorgos has done it. It's not the way you think a period drama is going to be. Everything he did with the shots; the fish-eye lenses. It's all so different from any period movie you've seen before.
But, in a way, it's less about the history of the piece as it as about this woman who has lost all these children, and her love for these other women. It's less about holding yourself in a certain way, or getting used to the way people speak in period dramas. These are real people, and you can kind of smell them. They're a bit grubby and unwashed. I was actually a little nervous about it being a period drama, but it just isn't that.
ADVERTISEMENT - CONTINUE READING BELOW
How does the process of filmmaking begin?
It's all written down. Yorgos is less interested in big discussions. When a script is done, he says, throw yourself into that. You don't really need to know all the things around it. This was written so beautifully. It's obvious, the moments when she's being a cow, when she's being manipulative, or she's bored and she's childish. So we just let rip and run with it.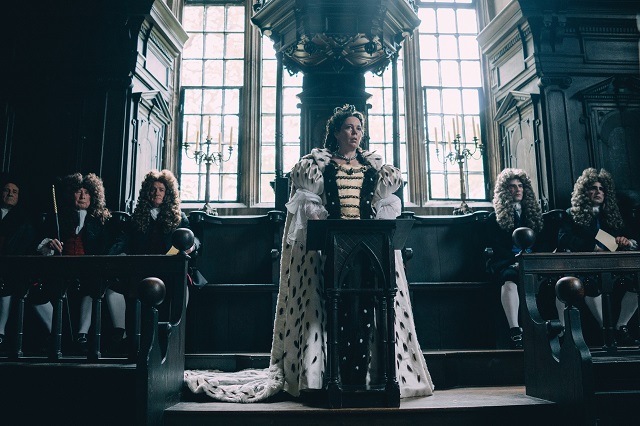 ADVERTISEMENT - CONTINUE READING BELOW
What did you like about Queen Anne when you read the script?
The fact that she displays every emotion, good and bad. Every trait. It's great to play somebody who does so many things. It's a challenge and it's fun, so it was a no-brainer. I really wanted to play her. It's a gift, really, to play all these things.
Did you find it personally helpful to dig into any research?
Only afterwards, which is what I often do. Otherwise, I think, you're throwing too much in. The work has been done for you if it's a good writer. I think, What could I possibly find out that the script hasn't already told me? It's there in the scenes between Anne, Sarah, and Abigail. You feel Anne's frustration in the film. I wouldn't want her job. You can't really trust that anybody genuinely likes you. Everyone is just waiting to get their own needs met at all times, and you believe that of Sarah, but you find out she might be the only one genuinely there for Anne. She might be the love of her life.
ADVERTISEMENT - CONTINUE READING BELOW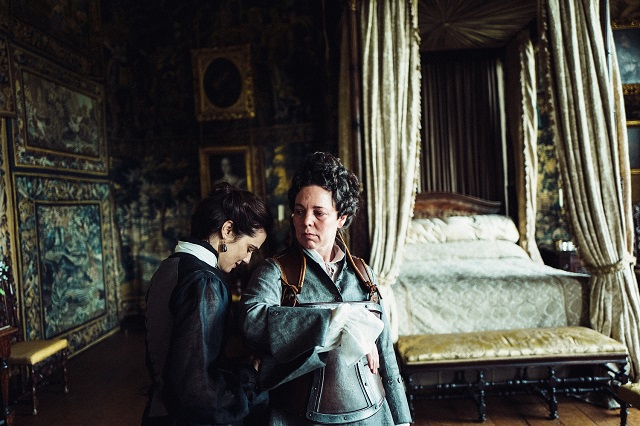 You've worked with Rachel before, on The Lobster, which Yorgos also directed.
Yes. Rachel and I only had one scene in The Lobster, where she was instrumental in tying me up. I remember that we got on very well, very quickly. She's a lovely, fun person. Emma, I'd never met. Yorgos held a lovely little dinner, for us to meet each other, and she came in full of energy and you instantly think, Oh, I'm going to like you. We will be friends for life, I think, the three of us.
ADVERTISEMENT - CONTINUE READING BELOW
Rachel had done a lot of theater and physical theater as a young woman, and Yorgos loves to rehearse in a physical way. So it was so much fun to do that with her. She was gung-ho, throwing herself into it, and so brave. It's a joy to work with someone like that, because once one person has gone for it, it encourages the rest of you to go, "Great, let's all jump in." There was no embarrassment here at all.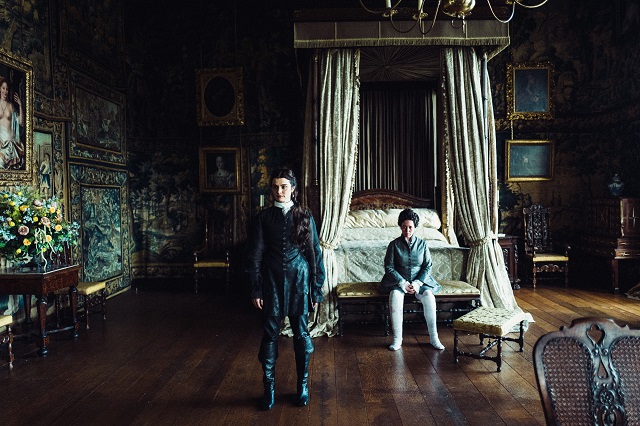 ADVERTISEMENT - CONTINUE READING BELOW
Yorgos seems particularly interested in awkwardness and embarrassment, and a lot of this film deals with those things.
I think that's true. I think that comes through the rehearsal process, especially for The Favourite. He comes from theatre too, so we'd play classic theatre trust games and things like that. You become very close, and that really helps. It's not like you're meeting on Day One, "How do you do?" And then you're shooting a sex scene. That's hideous.
Also Yorgos has no embarrassment, and it always starts from the top. He's a disarmingly big, gentle bear. He's lovely, warm, friendly. I only once saw him roll his eyes and go, "Ugh," and it was when I asked him what happened to the girl at the end of Dogtooth [laughs]. He went, "Ah, I don't know. The film is finished, make your own mind up." He puts it all up on screen and then it's up to you to decide.
ADVERTISEMENT - CONTINUE READING BELOW
You want to impress Yorgos. He wants you to be human, and real, so you go for it. You're snotty and spitting. I wanted him to think, "Oh, good. She's willing to be disgusting." I think we all felt that. We always want to see him do a little smile and nod at the end of a scene.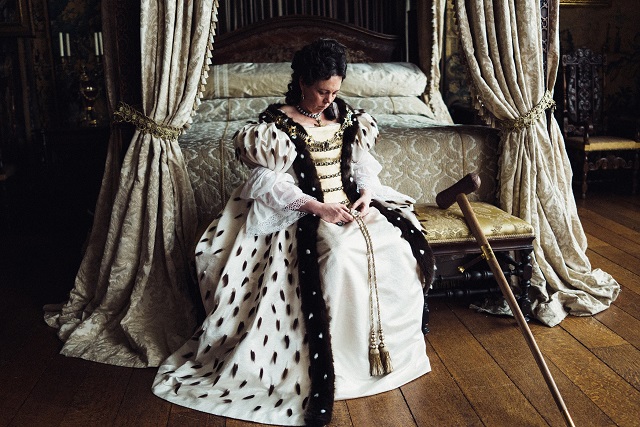 ADVERTISEMENT - CONTINUE READING BELOW
You say it's not a traditional period drama, but you do get to wear some spectacular costumes in the film. Did you enjoy that aspect of it?
I loved them. It's Sandy Powell [Powell is a three-time Academy Award winner and an 11-time nominee]. The Queen's clothes were hilarious. I spent most of the film in a nightie, so I was fine. Poor old Emma and Rachel were a little more tailored. I was eating cake and pizza and trying to keep as fat as possible, while wearing a big, flowing nightie.
Yorgos encourages his team: "Come on. Surprise me. Do something bold." So you have Nadia Stacey, the makeup designer, coming up with such fun looks. In the ball scene, you may not even notice them, but instead of those heart-shaped beauty marks you see, she came up with stencils of horses and carriages. Taking something we've seen before, but making it bonkers. Sandy was the same way. A flash of red, or the servants wearing denim. There's so much to see from all these different inputs, and Yorgos gave everyone the courage and free rein to have fun. Everyone was told, "Do it. Nothing is too silly."
ADVERTISEMENT - CONTINUE READING BELOW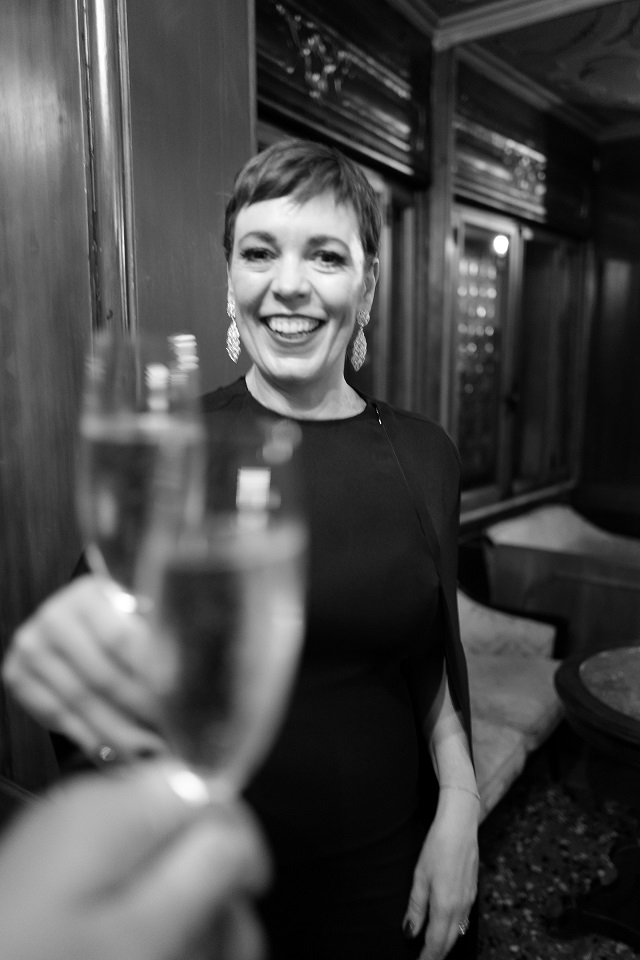 You've been on British screens for a while, and now you're enjoying international success. How hard fought has that been?
It's been a long, slow road, but I feel very blessed. I've always worked. Apart from the first couple of years, I'm also grateful for that because it teaches you to push. I suppose you come into your own. There are more roles now for women in their 40s, and the roles get more interesting because they lean on that experience. It used to be over once you're passed the ingenue thing, but those voices are being heard now. People go, "I want to see myself depicted, because I'm the one in charge of the remote control and I'm paying the bills." Love doesn't just belong to people in their 20s. I'm thrilled those parts have come around for me.
ADVERTISEMENT - CONTINUE READING BELOW
The Favourite is now showing in Trinoma, Alabang Town Center, Glorietta 4, Bonifacio High Street, Ayala Malls The 30th, U.P. Town Center, Ayala Center Cebu, and Abreeza Davao.
Share this story with your friends!
---
Help us make Spot.ph better!
Take the short survey
Load More Stories