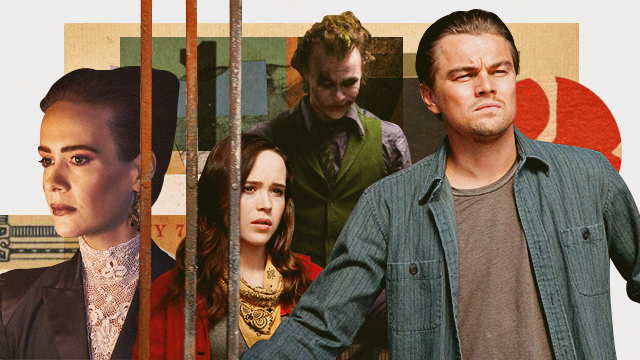 (SPOT.ph) Admit it—at least once in your life you planned to go on a Netflix-binge but you ended up wasting time trying to decide what to actually watch—there are just so many good titles to choose from in each genre, you could spend hours just browsing. Thankfully, Netflix's algorithm has helped narrow this list down by providing us a personalized "Because You Watched" category and a match percentage per title. But did you know that Netflix actually has super-specific secret genres that can help shorten that list even more? You can access these by typing the genre in the Netflix app's search bar. We took a dive into what's available locally, and here are just some of them:
ADVERTISEMENT - CONTINUE READING BELOW
Korean TV Dramas for Hopeless Romantics
Total number of titles: 20
You may already be a fan of K-D rama, but this category is specifically for those who love to swoon over love stories. You're a bit spoiled for choice with this one: Doctors (featuring Park Shin-hye and Kim Rae-won) is about how a teacher inspires a trouble-maker to become a neurosurgeon, while Romance is a Bonus Book (featuring Lee Jong-suk) is about how a young, successful, and handsome editor-in-chief gets involved with a once renowned copywriter.
Other titles: Love Rain, This is My Love, Hi! School - Love On, and One More Time
U.S. Crime Action Sci-Fi & Fantasy Based on Comics
Total number of titles: Six
It's not surprising that half of the titles in this genre are Batman movies (The Dark Knight, The Dark Knight Rises, and Batman Begins), especially when you realize that they are all directed by Christopher Nolan, whose movies almost always involve someone seeking revenge over the death of a loved one.
Other titles: Ghost in the Shell, Teenage Mutant Ninja Turtles, and Teenage Mutant Ninja Turtles: Out of the Shadows
Steamy TV Shows Featuring a Strong Female Lead
Total number of titles: Five
Netflix actually has at least 10 different genres with the "Featuring a Strong Female Lead" tag, but this one got our attention the most, especially since it features the upcoming Renée Zellweger-starrer What/If, a thriller about a pair of newlyweds who gets an offer of a lifetime from a mysterious woman. In the meantime, you can watch She's Gotta Have It, the TV version of the Spike Lee film with the same name.
Other titles: Tidelands, Outlander, and Ingobernable
Emotional War Dramas Based on Real Life
Total number of titles: Four
War movies are mostly filled with action scenes and blood, but these picks also focus on the personal stories of its characters. You can start with the Angeline Jolie-directed film, First They Killed My Father, a Cambodian-American movie about the Khmer Rouge genocide based on a memoir by Loung Ung. Trivia: Jolie's Cambodian-American son Maddox Jolie-Pitt was an executive producer on this film. If you want a more mainstream pick, go for Glory, which stars Matthew Broderick, Denzel Washington, and Morgan Freeman.
Other tiles: The Resistance Banker and The Pianist
ADVERTISEMENT - CONTINUE READING BELOW
Gritty Chinese Gangster Action & Adventure
Total number of titles: Six
While both Jackie Chan and Chow Yun-Fat appear in this genre, the latter has three movies in the list: The John Woo-directed The Killer, Prison on Fire, and Prison on Fire II. Chan, who's known more for comedic action flicks, only has Crime Story.
Other titles: Infernal Affairs and Once a Gangster
Independent Dramas Based on Books About Friendship
Total number of titles: Three
There are actually a lot of movies based on books about friendship, but based on Netflix's classification system, only three of those are independent dramas, including the Paul Rudd and Selena Gomez movie, The Fundamentals of Caring. Based on the book The Revised Fundamentals of Caregiving by Jonathan Evison, the film revolves around a caregiver, a disabled teen, a hitchhiker, a pregnant woman, and their impromptu road trip.
Other titles: Juanita and An Off-Day Game
Irreverent Western Comedies from the 1980s
ADVERTISEMENT - CONTINUE READING BELOW
Total number of titles: Six
"Irreverent" is another term that Netflix is fond of using when it comes to naming genres, and you'll find that most of the time, the word is attached to comedies. This specific genre features two classics: Coming to America, which helped cement Eddie Murphy's career as a movie star, and the John Hughes flick Ferris Bueller's Day Off, which made Matthew Broderick a household name in the United States.
Other titles: Parrot Sketch Not Included: Twenty Years of Monty Python, Eddie Murphy: Delirious, Bill Hicks: Sane Man, and Monty Python: Live at the Hollywood Bowl
Visually Striking Mind-Bending Psychological Movies
Total number of titles: Three
If your first instinct tells you that Inception is part of this category, then you'd be correct. Not only does it tick all the adjectives in the genre name, but the movie has an ending that has been subject to debate since its release. While director Christopher Nolan has kept his answer ambiguous, actor Michael Caine has revealed in 2018 that the ending is actually real and not another dream.
Other titles: 12 Monkeys and Annihilation
ADVERTISEMENT - CONTINUE READING BELOW
Golden Globe Award-Winning Binge-Worthy TV Thrillers
Total number of titles: Eight
Netflix's standards of what makes a TV thriller binge-worthy must be high, as less than a dozen made it onto this list. If you've been missing Richard Madden in Game of Thrones, watch Bodyguard, where he plays an army veteran turned, well, bodyguard. If you're looking for something more classic, you can watch all six seasons of LOST.
Other titles: Breaking Bad, Bodyguard, Homeland, American Horror Story, Luther, and Top of the Lake
Cynical U.S. Politically Incorrect Stand-up Comedy
Total number of titles: 15
These are truly crazy times we live in, and comedians like Joe Rogan (Strange Times) and David Cross (Making America Great Again!) are only happy to cash in on the insane political climate. Skip this genre if you're easily offended (or if you're vegan), as the comedians go unfiltered in their shows.
Other titles: Bill Burr: Walk Your Way Out and Moshe Kasher: Live in Oakland
ADVERTISEMENT - CONTINUE READING BELOW
Your guide to thriving in
this
strange new world.
Share this story with your friends!
---
Help us make Spot.ph better!
Take the short survey
More Videos You Can Watch
Load More Stories