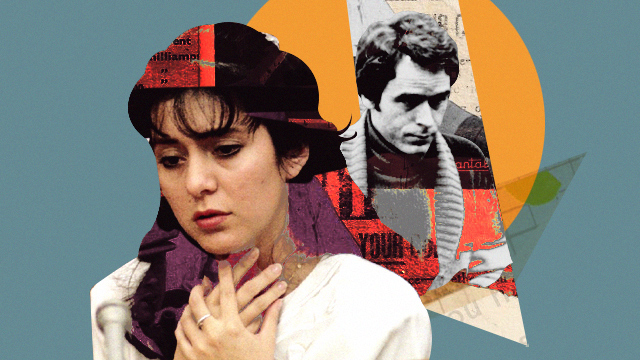 (SPOT.ph) People continue to be obsessed with documentaries in recent years, from fighting for a wrongfully convicted man's freedom in Making a Murderer to crying non-stop watching Mr. Rogers in Won't You Be My Neighbor. Documentaries and documentary-series fulfill that part of audiences who love getting to peek behind the curtain, get that inside look, and learn about things from a range of varying perspectives. To help you choose your must-watch picks, we've compiled a list of new, engaging, and fascinating documentaries or documentary shows that are available now or soon on streaming services, so prepare to get your mind blown with these jaw-dropping stories.
ADVERTISEMENT - CONTINUE READING BELOW
Conversations with a Killer: The Ted Bundy Tapes (2019)
Watch it on: Netflix
Notorious serial killer Ted Bundy is having quite a moment in the pop culture sphere right now, thanks to director Joe Berlinger, who has not only directed a movie about Bundy that was also picked up by Netflix, but also a spine-chilling four-part documentary that digs deep into the psyche of this infamous man. Using archival footage and interviews of Bundy and the people affected by Bundy's crimes, Conversations with a Killer: The Ted Bundy Tapes gives us a picture of this killer who was known for his charm and good looks (he's played by Zac Efron in the aforementioned film called Extremely Wicked, Shockingly Evil, and Vile, naturally) and why he did what he did.
No Stone Unturned (2017)
Watch it on: iflix
One of the hardest working documentarians today, Alex Gibney has done fascinating, stylish, intriguing documentaries about Scientology (Going Clear: Scientology & the Prison of Belief), the Catholic Church (Mea Maxima Culpa: Silence in the House of God), Neil Armstrong (The Armstrong Lie), and Julian Assange (We Steal Secrets: The Story of WikiLeaks), but one of his most recent works details something a bit lesser known than his other topics. No Stone Unturned focuses on a 1994 unsolved massacre that happened in Northern Ireland. Though a it focuses on topic that may not have gained worldwide notoriety, this breakdown of a botched case is endlessly fascinating.
Lorena (2019 to present)
Watch it on: Amazon Prime
In 1993, one of the wildest news stories to come out of the U.S. was about Lorena Bobbitt cutting off her husband John's penis after what she claimed was years of abuse. The shocking news story and the carnival of a trial that followed (plus the porn career that John tried to pursue afterwards) would have been fodder for social media had it existed back then, but even in the '90s, traditional media went crazy over this sensational story. Lorena, produced by Oscar-winner and Get Out director Jordan Peele, attempts to shed more light on this moment in recent American history (which reflects today's #MeToo era as well), and includes interviews with both Lorena and John.
American Chaos (2018)
Watch it on: HOOQ
The Donald Trump presidency has resulted in some of the wildest years in U.S. political history, and American Chaos explores the months leading up to the 2016 presidential election. Director Jim Stern travels to Red States, or states that are predominantly Republican, and interviewed voters on why they were voting for the then-candidate and if they were bothered or unbothered by the controversial things that Trump is known for saying. American Chaos shows the deep differences that affect Americans today.
ADVERTISEMENT - CONTINUE READING BELOW
Fyre: The Greatest Party that Never Happened (2019)
Watch it on: Netflix
One of the biggest news stories of recent years was the absolute mess and failure that was the Fyre Festival, a supposed "luxury music festival" in the Bahamas that the likes of Kendall Jenner and Bella Hadid promoted. When people arrived, the promised luxury villas and gourmet meals turned out to be emergency tents and prepackaged sandwiches, and that was only the beginning of the nightmare. This epic failure and con job is just outrageously exciting to watch unfold in this documentary, which is one of two that have been released about Fyre (the other one being Hulu's Fyre Fraud).
Bangkit: 11 Days that Changed a Nation (2019)
Watch it on: iflix
Gripping and eye-opening, Bangkit: 11 Days that Changed a Nation centers on a historic moment in Malaysia's history. On May 2018, a new government took over Malaysia for the first time since the country declared its independence over 50 years ago. This documentary pieces together news footage, social media posts, and videos filmed by the Malaysian public to try and tell this significant story from the public's point of view.
ADVERTISEMENT - CONTINUE READING BELOW
Shirkers (2018)
Watch it on: Netflix
Talk about turning lemons into lemonade. In Shirkers, audiences are introduced to director Sandi Tan, who in 1992 made an indie film in Singapore with her friends under the mentorship of film teacher Georges Cardona. After filming wrapped, Cardona ran away with all of the footage, and the girls never saw him again. This sour moment is the jump-off point of a delightful documentary. This crazy story about art, creativity, friendship, and trust won the World Cinema Documentary Directing Award at Sundance in 2018.
Local Legends (2017 to present)
ADVERTISEMENT - CONTINUE READING BELOW
Watch it on: HOOQ and iWant
Shot entirely in the Philippines, this documentary series highlights the "sariling atin" mantra espoused by many Filipinos. The documentary series goes all over the country to find the masters of their craft when it comes to traditional Filipino goods, products, and more, and how they're passing it down from generation to generation, opening up little-known areas of the country to a wider audience.
Period. End of Sentence. (2018)
Watch it on: Netflix
A 2019 Oscar winner for Best Documentary Short (alongside fellow Netflix short documentary End Game, which is also worth checking out), Period. End of Sentence. focuses on a village outside of Delhi, India, where women are fighting against the stigma still attached to menstruation. The short documentary is an uplifting, empowering example of how women all over the world still fight against discrimination in their daily lives.
Our Planet (2019)
Watch it on: Netflix
Produced by the same company behind Planet Earth, Netflix's Our Planet is an in-depth docu-series that highlights the beauty of life on Earth, as well as some of the most precious and important natural habitats out there. It's all executed with the usual gorgeous cinematography and jaw-dropping footage, too. David Attenborough and his soothing narration will keep you riveted.
ADVERTISEMENT - CONTINUE READING BELOW
Your guide to thriving in
this
strange new world.
Share this story with your friends!
---
Help us make Spot.ph better!
Take the short survey
More Videos You Can Watch
Load More Stories