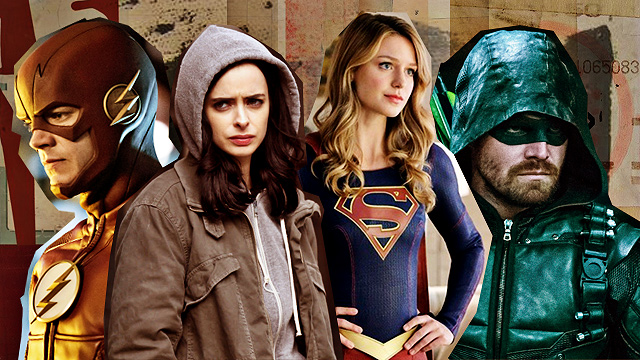 (SPOT.ph) There's a lot to love these days for superhero fanatics. You've got the obvious Marvel and DC movies, especially the upcoming ones like Shazam and of course, the big guns like Avengers: Endgame, Spider-Man: Far from Home, and even Dark Phoenix if you happen to have survived the last X-Men movie.
ADVERTISEMENT - CONTINUE READING BELOW
Their TV and online counterparts are turning up some very interesting content for both fans and newbies alike. So, while waiting for your favorite theater heroes to come flying across the screen, you also have a multitude of superhero multiverses to get familiar with.
Here are our top picks for superhero shows that are locked and loaded with kickass action:
10. Agents of S.H.I.E.L.D. (2013 to present)
Nick Fury's (Samuel L. Jackson) old co-worker Agent Coulson (Clark Gregg) has put together an elite team of S.H.I.E.L.D. agents with special abilities to handle extremely dangerous cases. With hazard pay comes great responsibility. Another series that exists within the Marvel Cinematic Universe, A.O.S.(for short) has crossovers with certain Marvel movies as well as cameos from other characters, which is always fun to watch for. Now going on its sixth season, you can find the same kickass type of action and tongue-in-cheek humor that one can expect from a Marvel series.
9. Supergirl (2015 to present)
Are you tired of Superman and his invisible CG moustache? Fed up with the Dark Knight and his brooding? Then Supergirl is a refreshing break from the moody and pensive DC heroes. Kara is another familiar survivor of Krypton's explosion; while not as famous as her cousin (Superman), Supergirl is still a particularly interesting addition to the DC series. It's got a more youthful and energetic tone with no dark and unnecessary storylines—a step outside Zack Snyder's (Justice League, Batman v Superman) trademark vibe. Melissa Benoist's Supergirl is a powerful character, not necessarily because she has Kryptonian strength, but more because she symbolizes hope.
8. The Flash (2014 to present)
With a bolt of lightning, Barry Allen (Grant Gustin) became The Flash and sped through the city and our hearts, pummeling criminals and carrying out super-fast feats of heroism. It's a cheerier series compared to Arrow's darker feel. But Allen's Flash is still a fan favorite among DC boys and girls. His quick wit, smarts, and of course, speed, often give him the upper hand over his meta-human opponents. It doesn't hurt that, similar to Arrow, Flash has a team of people and backup characters to help him save the day.
ADVERTISEMENT - CONTINUE READING BELOW
7. The Umbrella Academy (2019)
When The Umbrella Academy launched on Netflix, people thought that the creator of the comic-book series that it's based upon kind of looked like the singer from My Chemical Romance. Kidding aside, Gerard Way's stylish superhero setting became an instant hit with viewers when it launched in February 2019. In the first season, you get to know the seven children who were adopted by Sir Reginald Hargreeves, an eccentric billionaire industrialist. All grown-up now, the siblings discover that their father has passed away mysteriously, there are two time traveling killers on the loose, and a looming apocalyptic threat awaits them all. Fun stuff.
6. Doom Patrol (2019)
One of the strangest superhero groups in comic history, Doom Patrol is a classic. It also happens to be one of The Umbrella Academy's influences, as you may discover. You might see them more as a band of freaks than of heroes, but pretty soon you'll realize that Doom Patrol is filled with broken people—people who have been giving the backhand slap by fate. Now, under the careful guidance of The Chief (Timothy Dalton), they must stay together and learn to live with their powers, or as most of them would prefer to call it, curses. Doom Patrol will definitely be one of the more bizarre superhero series you'll watch, plus it has Brendan Fraser as Robotman. It can't get any better than that.
ADVERTISEMENT - CONTINUE READING BELOW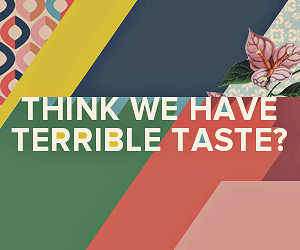 5. Legion (2017 to present)
You may not be so familiar with Legion or his psychic powers, but rest assured, he is one of the most powerful mutants in Marvel history. He is, after all, the son of Charles Xavier a.k.a. Professor X. Legion has proven to be one of the most bizarre and beautiful shows about a hero with its smart and clever storytelling. It may not have the traditional punches and kicks and action that other superhero series have, but fans and new viewers have been captivated by this "cerebral" show. The choice of shots, the storyline, the plot, the stylish settings, all contribute to one hell of a show.
4. Arrow (2012 to present)
In 2012, Arrow launched not only the crime fighting career of Oliver Queen (played by an ever-buff Stephen Amell) but also the eventual invasion of other popular DC titles (like The Flash, Supergirl, and Legends of Tomorrow). Oliver Queen's adventures as the Arrow are filled with fantastic fights, plot twists, and cameos that make it a must-see for comic-book aficionados. You probably never would have thought that a guy with a bow and arrow would ever make it big fighting bad guys and stopping robberies and murders, but ever since Arrow exploded into the scene, it's become a mainstay—and for good reason.
ADVERTISEMENT - CONTINUE READING BELOW
3. Jessica Jones (2015 to 2019)
If you don't like your stories in a nice neat package, then get ready to unravel along with our broken heroine, Jessica Jones (played by a badass Krysten Ritter). While she's got super strength and is super tough, this powerhouse private detective is oftentimes fragile, as you'll discover in the first season. Struggling to earn a living under her Alias Investigations detective agency, Jessica Jones soon starts to realize that somebody from her past is out to control her once again. While the first season was definitely better than the second, fans are still patiently waiting for its third—and final—season.
2. Daredevil (2015 to 2018)
The now-cancelled Daredevil was a fantastic first step for Marvel into Netflix. Charlie Cox's portrayal of the Man Without Fear blew everyone's mind. He played both the vigilante Daredevil and the blind lawyer-by-day Matt Murdock with such power and equally with finesse. The action was spectacular, the drama on-point (his religion also plays a big role in the series about criminals), and the characters, especially Vincent D'Onofrio as Wilson Fisk a.k.a. the Kingpin. The characters drove the story and made the comic book action come to life. If there's a Marvel series you want to begin with, you definitely have to go with Daredevil.
ADVERTISEMENT - CONTINUE READING BELOW
1. The Punisher (2017 to 2019)
Marvel's favorite vigilante has brought his classic level of violence and gun-blasting action to Netflix. (Although you may want to start viewing this and other Marvel titles before Disney makes their shows exclusively available on their own streaming platform.) The Punisher's Frank Castle (Jon Bernthal) is definitely one of the best characters with his vengeful and mystery-filled story arc. The show also delivers with its sheer level of tension, beat 'em up brawls, and let's face it…a ton of violence, which comic fans would always expect. You get a lot of guns to satisfy even John Wick and more than enough punches and kicks to get a thumbs-up from the Equalizer.
Your guide to thriving in
this
strange new world.
Share this story with your friends!
---
Help us make Spot.ph better!
Take the short survey
More Videos You Can Watch
Load More Stories