Highlights From the Avengers: Endgame Asian Press Tour: Robert Downey Jr., Brie Larson, Jeremy Renner + More
What did they reveal, and not reveal, about one of the year's biggest movies?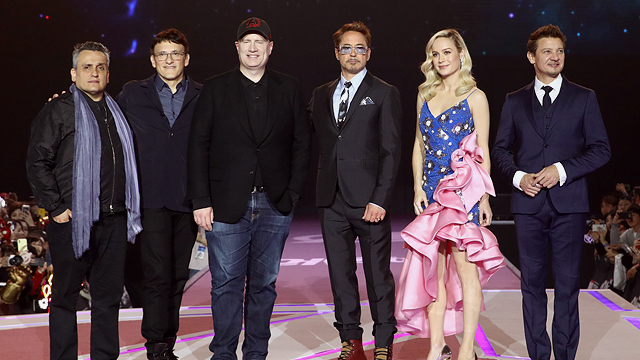 (SPOT.ph) With less than 10 days to go before Avengers: Endgame comes out in cinemas in the Philippines, fans are constantly on the edge of their seats for any new scrap of information that Marvel Studios deigns to toss our way. So you can imagine the anticipation during the Asian press tour, held in Seoul, South Korea, from April 13 to 15, attended by Robert Downey Jr. (Iron Man), Brie Larson (Captain Marvel), Jeremy Renner (Hawkeye), directors Joe and Anthony Russo, and producers Trinh Tran and Kevin Feige.
ADVERTISEMENT - CONTINUE READING BELOW
CONTINUE READING BELOW
Recommended Videos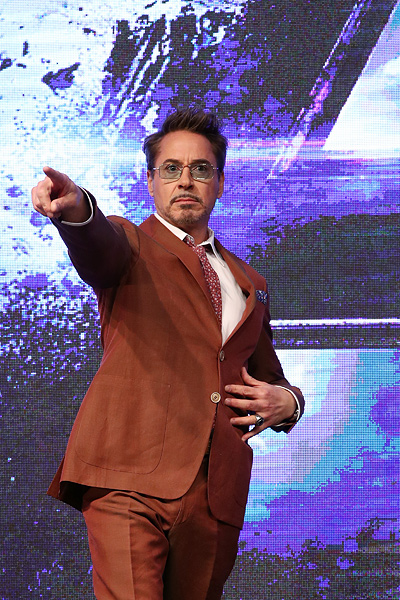 While he didn't participate in any of the one-on-one or roundtable interviews with the media, RDJ was his characteristically humorous self during the press conference, making quite an entrance for his photocall with a rock song blasting into the Four Seasons ballroom. The last time he was in South Korea was to launch the 2013 press tour for Iron Man 3, and now he's arguably the Marvel Cinematic Universe's most popular superhero. "I'm glad I get to be part of this cutural moment that's coming up," he said when reminded of his previous visit to the country. "I have a lot of gratitude, and just to be now next to our centerstage lady of the hour here, who's broken through this double-paned glass [ceiling] and kind of re-established what this genre is supposed to be [about] is very gratifying."
ADVERTISEMENT - CONTINUE READING BELOW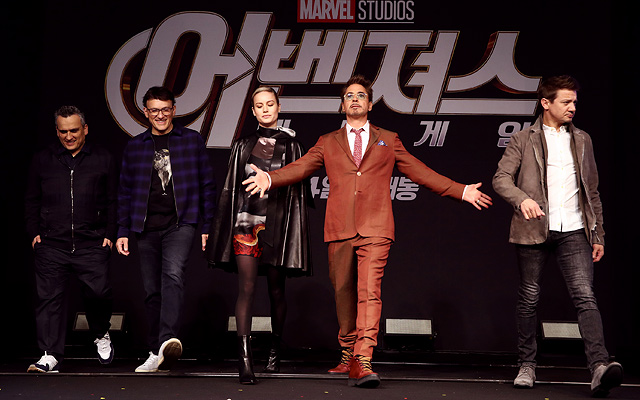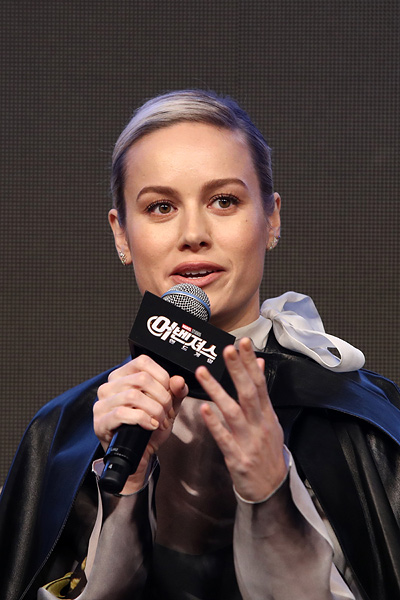 ADVERTISEMENT - CONTINUE READING BELOW
The lady of the hour he was referring to was, of course, Brie Larson, who's fresh from the success of Captain Marvel, featuring a character who's joining the Avengers for the first time in Endgame. When asked what she found to be the most challenging about being the "newbie," she answered, "Figuring out where I fit into all of this, because the universe is vast and I feel like what makes it so unique and special is that every character has its piece that completes this puzzle. So figuring out who Carol was, where she's at as part of the journey and how she fits into this larger world."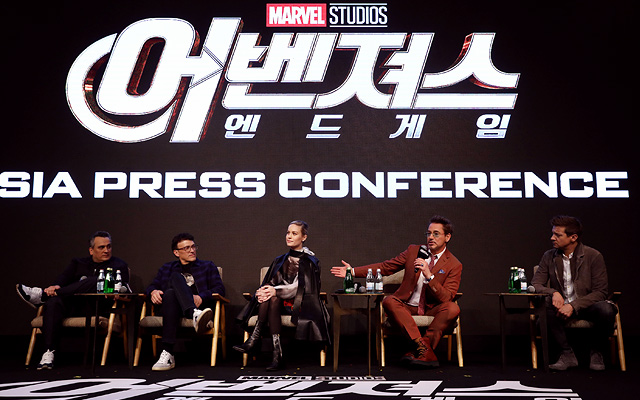 ADVERTISEMENT - CONTINUE READING BELOW
Larson also revealed more about her first few days as a member of the Marvel Cinematic Universe (MCU): "My first introduction into all of this was the Marvel 10th anniversary photo, which was a really crazy time to kind of show up and meet everybody. And it was really wonderful because I got to meet everyone at once and shakes hands and be like, 'I'm the new kid, do you have advice for me?' And I was able to take in a bunch. Marvel gave us all books and we used them as yearbooks and everybody went around and signed them and I put in mine for people to give me advice on how to be a superhero, and so it was really lovely."
But what does Captain Marvel bring to the team, exactly? And how can she help defeat Thanos? "Well, she's the strongest. [Laughs] So I'm feeling pretty good about that," Larson joked. "The thing that I loved [about] Infinity War was having watched so many of these movies for so long, seeing these characters interact and seeing how they play off of one another, in ways that feel quintessential and also totally surprising at the same time, has been something that I've loved to watch onscreen and to be part of that, to bring new layers to the complexity of how these characters meet and who's seeing who is really cool."
ADVERTISEMENT - CONTINUE READING BELOW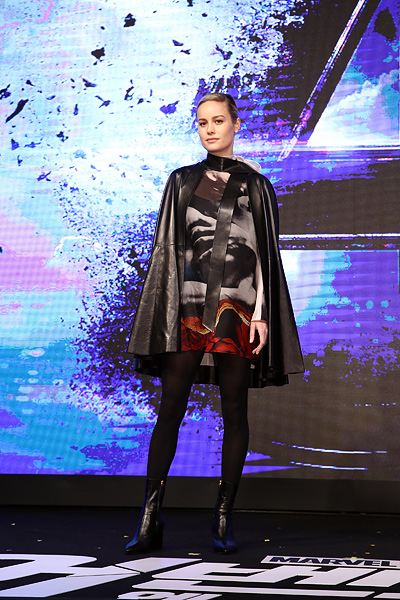 They're happy to talk about what's happened before, but it's not easy to get the actors or filmmakers to share more about Endgame—the Russo brothers, after all, are well-known for misdirecting fans to keep them on their toes. "I mean, that's part of the fun of making these movies, right?" Joe Russo said. "We want to keep misdirecting so that nobody knows what the story is until they get in the movie theater and I think that, you know, we live in a culture that wants everything yesterday, and I think there's a small minority of people who like to spoil things so we do everything we can to protect the intergrity of the viewing experience who don't want it spoiled. Because they spent 10 years of their lives caring about these characters and the last thing they want to do is know the ending before they walk in the theater."
ADVERTISEMENT - CONTINUE READING BELOW
"I think the recipe for success is that we don't know anything," Larson also said. "So there's nothing for us to spoil because we've no idea what's happening. I think the Captain Marvel press tour was actually more difficult for me because I knew what the film was and so learning how to sidestep things felt a little weird for me at times, but [with] this, I do not know anything so it's just very easy for me to say, 'I don't know how to answer that question 'cause I have no idea.'"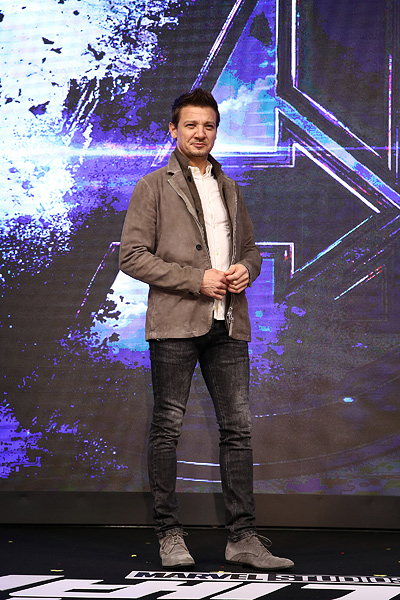 ADVERTISEMENT - CONTINUE READING BELOW
 That hasn't stopped fans from speculating with their own theories, some of which sound outrageous and yet…plausible. "My favorite is Ant-Man goes up Thanos' butt and makes himself big," shared RDJ.
But seriously, when it comes to superheroes and their powers, they have their own favorites, too: "I grew up reading Wonder Woman," shared Larson. "As more time's gone by, I realize how impactful that imagery was for me, because I remember distinctly there being a part in the comics where she was in Mt. Olympus, dealing with the gods and fighting and saving Mt. Olympus, but then she had to get back to Earth in time for her book-signing. And I feel like that's such a huge part of who I am, and I remember seeing that and going like, 'That's who I want to be.' And I feel like in some ways I have achieved that."
ADVERTISEMENT - CONTINUE READING BELOW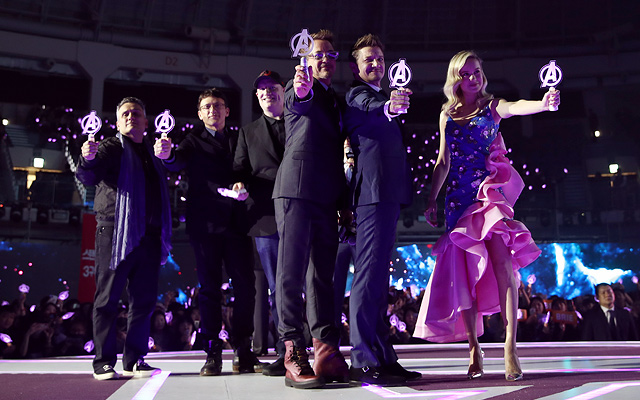 And just like us, they're inspired by superheroes—and what they stand for. "What we like about [the Avengers] is that they're an eclectic group of characters that unite together for a common purpose," said Joe Russo. "I think that it's a message of unity. And what's great is that the movie is so popular right now at a moment where nationalism is sweeping the globe and people are reverting to individualism and I think that that is a signal that people in very large numbers support unity and a sense of community."
ADVERTISEMENT - CONTINUE READING BELOW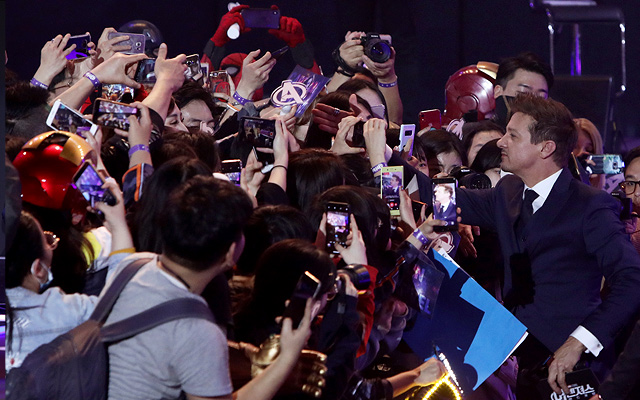 The same applies for Renner, who said, "I'm really content with the character I've learned about and come to understand. I love the idea of playing a superhero with no superpowers. I think that's f*cking awesome. Why do I think it's awesome? Because I think it's relatable to people. It's like, wow, he just got a bow and arrow. And he also makes fun of it in Ultron… What I love about Clint as a character is that he is very accessible. Yeah, you have a high skill set, you never miss, fine. It's pretty amazing; he's like a gold-medalist archer or whatever. But it's more, what makes him a real superhero? And people have to think about that. Oh, is he the weakest guy in the team? Or tenacity and strength and heart, like a lion's heart, is that a power? What does that say to your kids? That that's a superpower. You're not gonna fly around, son, I'm sorry. It's just not gonna happen. I wanna fly around! However, it's a more obtainable superpower and that's what I love about it, and it's an amazing message to send to kids."
ADVERTISEMENT - CONTINUE READING BELOW
Load More Stories