10 Gender-Bender Korean Dramas You'll Love
These make for fun and quirky stories!
Over the years, K-Dramas have featured girls dressing up as guys and becoming eunuchs, members of boy bands, and students in all-boys schools. Sometimes, guys pretend to be girls, too! It's a trope that's entertained audiences since the time of Shakespeare, and it still hasn't gotten old. Looking for some good ol' identity switch-themed comedy?
Here are 10 gender-bender K-Dramas to binge: 
Coffee Prince (2007)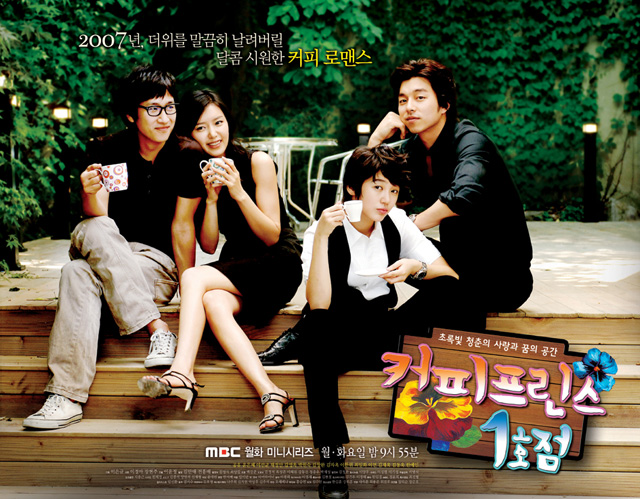 Choi Han-gyul (Gong Yoo) comes from a rich family, has never had a job, and does not care for responsibility at all. He finally tries to prove himself to his grandmother and to the girl he loves by managing a coffee shop called Coffee Prince. In order to attract female customers, he only hires good-looking male employees. Go Eun-chan (Yoon Eun Hye), who is often mistaken for a guy, hides her female identity to get a job at his cafe. 
You're Beautiful (2009)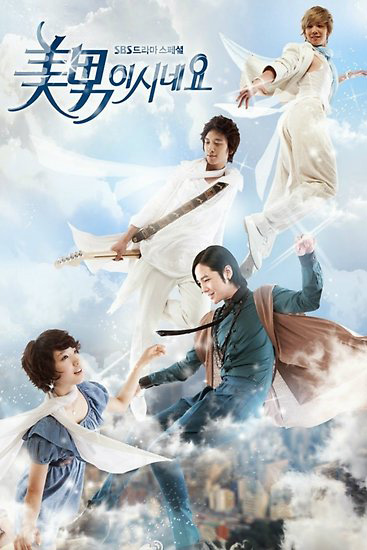 ADVERTISEMENT - CONTINUE READING BELOW
Ko Mi-nyeo (Park Shin Hye) lives a quiet life to fulfill her dream of becoming a nun. Her life goes crazy when she's forced to pose as her twin brother after his botched plastic surgery. She takes his place in a band called A.N.Jell. (just for a month, his manager promises) because a path to fame will help them find their real mom. She struggles to fit in with the other band members and has a hard time winning lead vocalist Hwang Tae-kyung (Jang Keun Suk) over. 
Sungkyunkwan Scandal (2010)
In the Joseon era—a time when women were not allowed to be educated—Kim Yoon-hee (Park Min Young) pretends to be a boy to earn a living as a book transcriber. Her family's dire circumstances and the encouragement of a noble's son finally drive her to attend the prestigious Sungkyunkwan University. There, she becomes friends with a group of handsome men while trying to hide her secret. 
CONTINUE READING BELOW
Recommended Videos
Secret Garden (2010)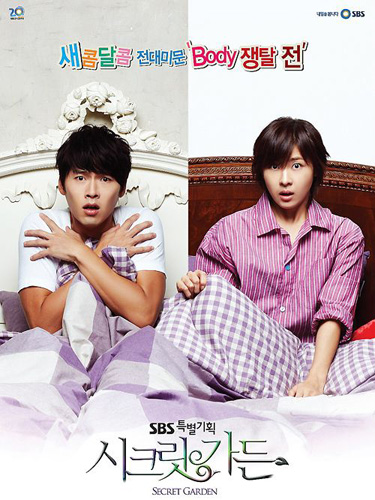 ADVERTISEMENT - CONTINUE READING BELOW
Hyun Bin plays a rich, bored heir to a department-store empire and Ha Ji Won is a simple girl who works as a stuntwoman. Strange things happen when their souls accidentally switch bodies, and, as they cooperate with each other to figure out what happened, they slowly fall in love.
Ma Boy (2012)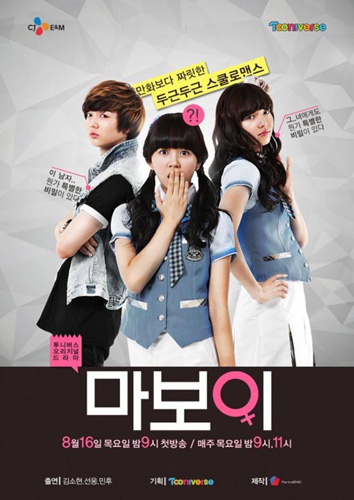 In this mini-series, Jang Geu-rim (Kim So Hyung) dreams of becoming a popular singer and transfers to an elite musical high school where her favorite K-Pop idol also studies. She hopelessly gets entangled in secrets when she becomes the roommate of Irene (Kim Sun Woong), the most admired girl in the school—who turns out to be a boy in disguise! 
To The Beautiful You (2012)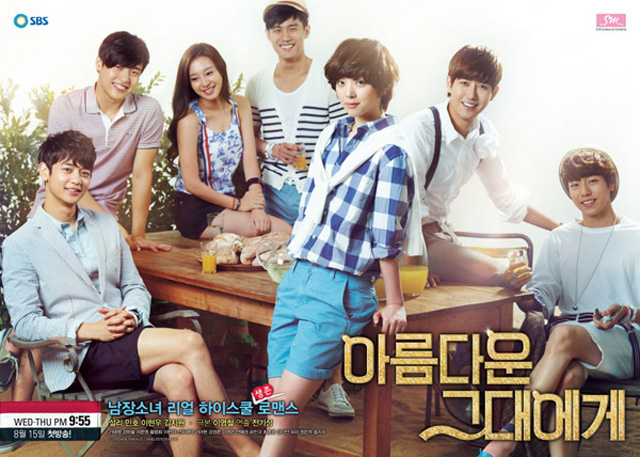 ADVERTISEMENT - CONTINUE READING BELOW
Goo Jae-hee (Sulli), a Korean girl who lives in the United States, sees a track and field competition on TV. She becomes attracted to one of the high-jump competitors, Kang Tae-joon (Choi Min Ho). To get closer to Tae-joon, who is now her "inspiration," she transfers to Korea to attend the all-boys school he's in, and even cuts her hair and disguises herself as a male student! 
Empress Ki (2013)
Ki Seung-Nyang (Ha Ji Won) is captured as a child and is sent to Yuan in China as a tribute slave. Her family dies during her escape, and she goes back to Goryeo in Korea dressed as a boy and enters the service of a wealthy businessman intending to find the culprits behind her family's death. She goes on to be the most famous fighter in the country, and all the while, everyone still thinks she's a man.
Splash Splash Love (2015)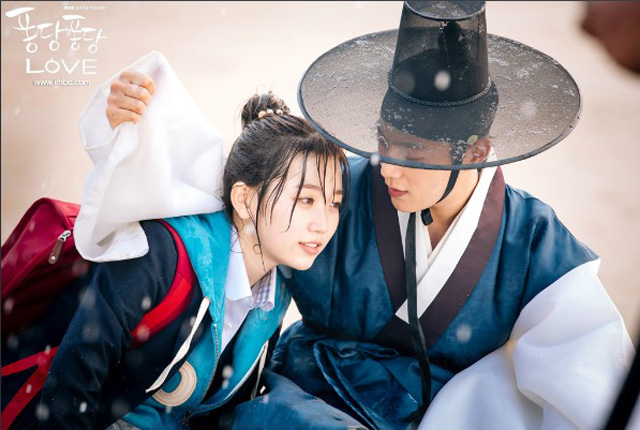 ADVERTISEMENT - CONTINUE READING BELOW
High school student Jang Dan-Bi (Kim Seul Gi) wishes she could escape reality and run away from her responsibilities. One day, while she's mimicking the children's game of making a wish while jumping in a puddle of rain water, she is transported back to the 15th century. Here, she's mistaken for a eunuch and she enters the royal court where she befriends King Sejong the Great (Yoon Doo Joon).
Scholar Who Walks The Night (2015)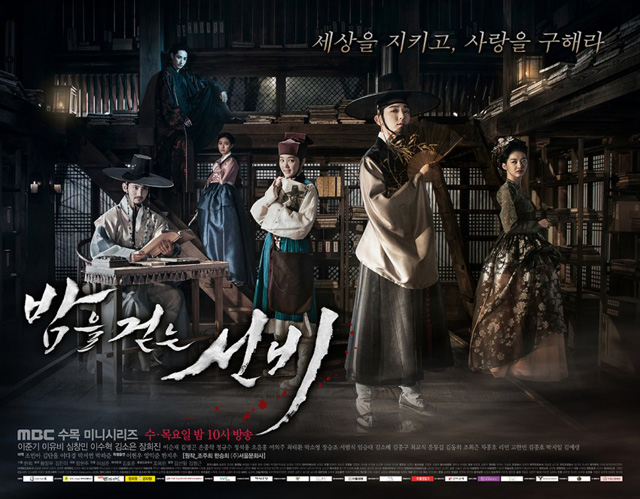 This drama tells the story of a scholar (and vampire) who is friends with the Crown Prince. This same scholar, Kim Sung Yeol (Lee Joon Gi), soon uncovers the truth of a vampire conspiracy in the kingdom and meets a female pretending to be a man (Lee Yu Bi) during his search for a particularly rare book.
Love In The Moonlight (2017) 
In this romantic period drama, Park Bo Gum portrays a mischievous Crown Prince who falls for Ra On (Kim Yoo Jung), a young woman who's pretending to be a male eunuch living in the palace. 
ADVERTISEMENT - CONTINUE READING BELOW
This story originally appeared on Cosmo.ph. Minor edits have been made by the editors.
Share this story with your friends!
---
Help us make Spot.ph better!
Take the short survey
Load More Stories