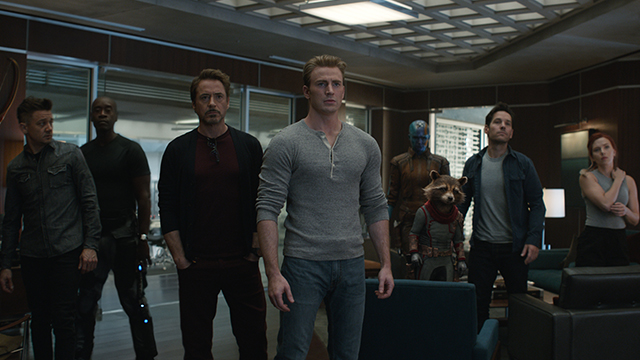 (SPOT.ph) After 10 years, 21 films, dozens of characters, hours upon hours of film content, and billions of dollars earned, the incredibly successful Marvel Cinematic Universe has already unequivocally set the bar for franchise movie filmmaking. And yet, there was this air of "What's next?" Directors Joe and Anthony Russo promised a finale, but if it was going to be good was always an unsure thing. Enter the 22nd film in the Marvel Cinematic Universe (MCU): Avengers: Endgame, a thrilling, genuinely affecting, goosebumps-inducing, and also surprisingly hilarious film that manages to celebrate, condense, and most importantly, satisfyingly conclude the current iteration of the MCU.
ADVERTISEMENT - CONTINUE READING BELOW
Now you might be wondering what "conclude" means. This is a spoiler-free review, of course! Conclude in this sense just means Endgame is the culmination of over 10 years of a story that started all the way back in Iron Man when Tony Stark (Robert Downey Jr.) said those famous four words ("I am Iron Man") and all the way through to the arrival of Captain Marvel (Brie Larson) just a few months ago, packed it into a meaty and almost not-long-enough three hours and 58 seconds. The MCU will continue, and it's really only getting better and better, but this ambitious 22-film story that producer Kevin Feige will stand as its own beast, as its own unique series that has a beginning, middle, and end, and that alone should be celebrated. However, because the series is this good and Endgame is so spectacular means there's much more to celebrate.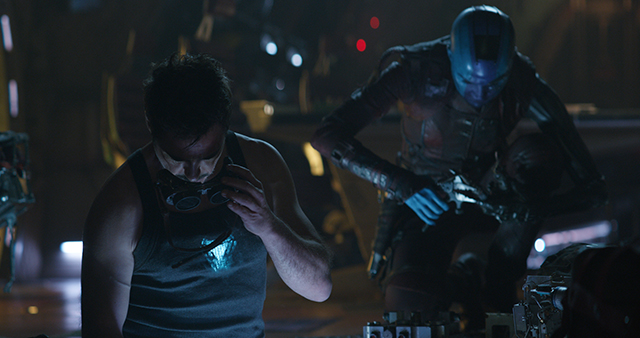 It's difficult to summarize or discuss what the film is about and the film's many, many plot points without spoiling even the tiniest of details, so for the most part, the only things discussed will be things you'll already find in the trailers. Avengers: Endgame picks up several days after the tragic ending of Avengers: Infinity War. For those who didn't see Avengers: Infinity War (not a lot of people, for sure), that installment ends with the Avengers failing to defeat the monstrous space titan Thanos (Josh Brolin). With a snap of his fingers and the powers of the magical Infinity Stones, Thanos wipes away half the universe, dusting away billions, including fan-favorite heroes such as Black Panther (Chadwick Boseman), Scarlet Witch (Elizabeth Olsen), and Spider-Man (Tom Holland).
ADVERTISEMENT - CONTINUE READING BELOW
This leaves the team in shatters, with Tony Stark floating out in space with Nebula (Karen Gillan) and the rest of the Earth team—including Captain America (Chris Evans), Black Widow (Scarlett Johansson), Thor (Chris Hemsworth), War Machine (Don Cheadle) and Rocket Raccoon (voiced by Bradley Cooper) picking up the pieces of a post-Snap world. People are sad, people are grieving, and the Avengers want to get avenging. Some other super-powered people arrive in the forms of Captain Marvel, Ant-Man (Paul Rudd), and a new version of Hawkeye called Ronin (Jeremy Renner) and these arrivals drive the team into action, with new ideas and ways to defeat Thanos and even bring the "dusted" back to life, which leads to— well, a lot of things.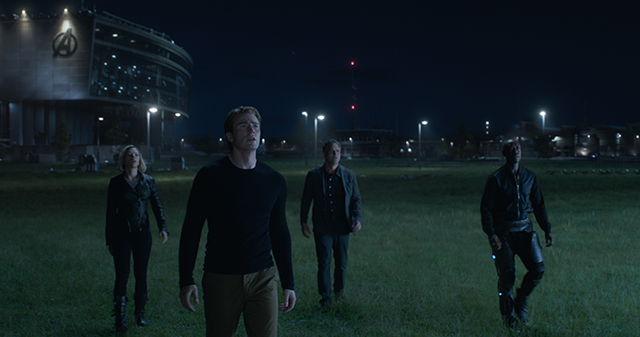 ADVERTISEMENT - CONTINUE READING BELOW
What Endgame does best is managing to put together all of the MCU's history and characters into a fairly quick-paced and never-exhausting three-plus hours. The Russos and their writers Stephen McFeely and Christopher Markus don't just kick about. Every second is used well, effectively, and to move the story forward while maintaining the MCU's trademark humor, character growth, and banter. Endgame is actually, almost surprisingly, one of the MCU's funniest films in terms of script and character interaction. It's just so entertaining, and considering it's coming after the heavy Infinity War, it is a nice change of pace.
At the same time, Endgame is the MCU at its most heartfelt and affecting, with many, many genuine moments that will have many reaching for tissues. After a decade of being invested in the characters' stories, it's hard to see how these tear-jerking moments don't land, because they're incredibly well-written and well-done.
ADVERTISEMENT - CONTINUE READING BELOW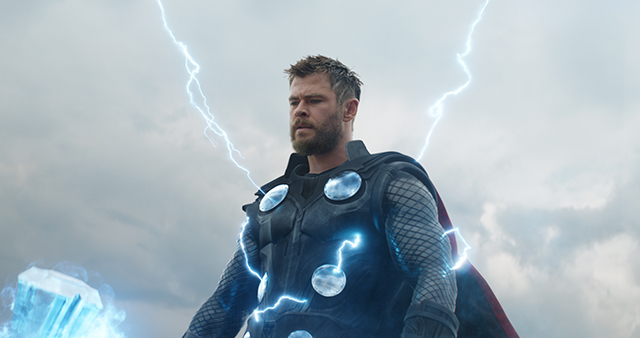 Of course, with any superhero movie comes the action, and Endgame has a good amount of it. The great thing is they have managed to keep it fresh, finding new ways for Iron Man, Thor, Captain America, and more to have some delightful, different, and unique fight scenes. There's one in particular that will have people on the Internet talking for months.
ADVERTISEMENT - CONTINUE READING BELOW
Endgame is full of surprises, twists, and even cameos that, for MCU, are fan service as well as a celebration of the films in MCU's history. At its very core, this film is a self-reflexive, intimate, and introspective love letter to the universe they have created, to the films, to its characters, and definitely to the fans that have been there all this time. The younger people who wanted to be Iron Man back then are now watching the likes of Black Panther, and even some maybe having kids who look up to Captain Marvel.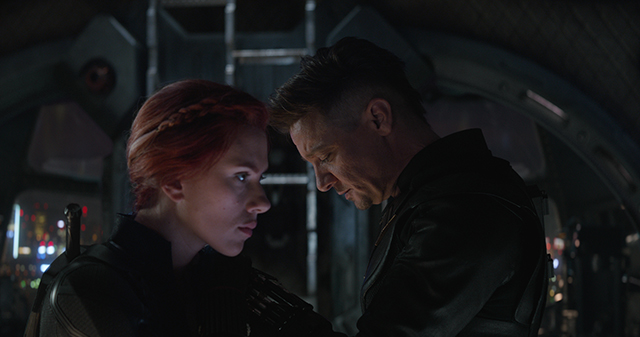 ADVERTISEMENT - CONTINUE READING BELOW
Endgame is a well-crafted film with a tone far more secure of itself than in Infinity War, a balance of stories that matter, and dazzling visual effects (yet some spotty but fun prosthetic work), costumes, and production design. It's easy to overlook big budget films having such intricate work, but there's a lot of little bits and bobs here that range from clever set-dressing to quality Easter eggs, but Endgame really does look absolutely great.
It also helps that the cast came to deliver this time around. No one is holding back—most definitely not its core of six original characters. Mark Ruffalo has been inconsistent as The Hulk but he might never be better than he is in Endgame, while Downey, Johansson, Evans, Hemsworth, and Renner are terrific in each of their scenes. This is a talented cast—one that can act—and boy, does Endgame bring it out of all of them.
ADVERTISEMENT - CONTINUE READING BELOW
The MCU should now be defined by two eras: pre-Endgame and post-Endgame. What this film has accomplished is not an easy feat, and just by the degree of difficulty, Endgame does raise to a level of masterpiece at times. It's still an MCU film, though, so sometimes things aren't as complex as one would hope. At the very least, however, Endgame goes deeper than scratching the surface, touching upon very deep feelings of failing the ones you love, helplessness, family, and moving on.
In its own "super" way, Endgame delivers emotional beats on all these themes. The MCU, too, moves on to a new set of films (that can hopefully match the level of storytelling these past 22 films) with new audiences to entertain, and if there's anything the MCU can do right, it's entertain. In Avengers: Endgame, they go even higher, faster, further than that, and it's well worth a standing ovation and a round of applause for the great job the team has done.
ADVERTISEMENT - CONTINUE READING BELOW
Rating: 4.5 out of 5 Spots
Avengers: Endgame is now out in theaters. Photos courtesy of Marvel Studios.
Share this story with your friends!
---
Help us make Spot.ph better!
Take the short survey
More Videos You Can Watch
Load More Stories