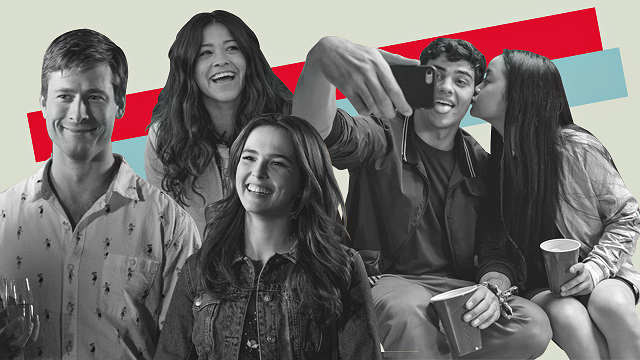 (SPOT.ph) There's just something about rom-coms that gets you hooked, no matter how many cheesy movies you've watched before. Sure, there are some predictable moments and scenes that are too good to happen in real life. But if it's got the sweet lines, relatable stories, and just the right amount of kilig (that makes you swoon and not cringe), then you've got a great rom-com that you'll want to stream on Netflix. Whether you'll be watching by yourself with a tub of ice cream or with your girlfriends on wine night is up to you.
ADVERTISEMENT - CONTINUE READING BELOW
We rank the 10 best Netflix original romantic comedies you should stream, stat:
10. The Perfect Date (2019)
In this high-school rom-com, Noah Centineo a.k.a. the Internet's boyfriend gives new meaning to his nickname, as his character Brooks starts an app where girls can hire him to be their date. He also starts fake-dating his newfound friend Celia (Laura Marano), who wants to make her crush jealous. Brooks, meanwhile, wants queen bee Shelby (Camila Mendes) to notice him. If you're looking for a lighthearted watch and if you're a big fan of Centineo, then this is the perfect rom-com for you.
9. Ibiza (2018)
There's no doubt that Ibiza is on everyone's list of dream destinations. That's why it was easy to convince Harper (Gillian Jacobs) to make a sidetrip to the party island when she goes to Barcelona for a work trip. While having the time of her life partying in Ibiza, the usually uptight Harper unexpectedly falls for who else but the hot (and world-famous) DJ (Richard Madden). It's a fun watch if it's secretly your dream to have a summer fling when you go on vacation. (And who doesn't?)
ADVERTISEMENT - CONTINUE READING BELOW
Recommended Videos
8. Happy Anniversary (2018)
Sam (Ben Schwartz) and Mollie (Noël Wells) are celebrating their third anniversary. But instead of a party, a date, or a romantic vacation, they celebrate it by questioning their entire relationship after Mollie opens up and says she's not happy. They look back at how it all started while thinking if the future is still worth it. It's the type of movie to watch if you're looking for an authentic, Celeste and Jesse Forever kind of romance story.
7. When We First Met (2018)
What would you do if you had the chance to redo your first encounter with the (unrequited) love of your life? Noah (Adam DeVine) makes the most out of it and tries every possible way to end up with Avery (Alexandra Daddario) so that she won't end up marrying the perfect Ethan (Robbie Amell). It's hard not to root for the hopelessly in love Noah when DeVine makes him so endearing. It doesn't hurt that there's also a heartwarming and sweet plot twist in the end, too.
ADVERTISEMENT - CONTINUE READING BELOW
6. Alex Strangelove (2018)
Longtime best friends Alex (Daniel Doheny) and Claire (Madeline Weinstein) have finally started dating and are just about perfect for each other. But just as Alex thinks he's got everything figured out, he soon starts questioning his feelings and his sexuality, as he realizes he likes someone else. He falls for the charmingly handsome Elliott (Antonio Marziale), much to Claire's disappointment. Alex Strangelove is a refreshing and welcome take on your typical high school romance and hopefully, we'll see more films like it soon.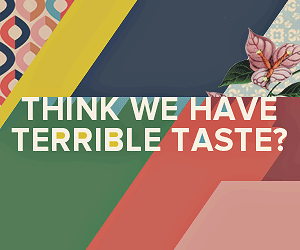 5. A Christmas Prince (2017)
You don't have to wait till the holidays to swing by for you to enjoy this royal romance story. It follows the story of journalist Amber (Rose McIver) who is tasked with writing about (the fictional) Aldovia's Prince Richard (Ben Lamb) and his possible abdication of the throne. To get a scoop on the story, Amber pretends to be the tutor of Richard's younger sister, Princess Emily. If The Princess Diaries is one of your favorite movies (or if you grew up wanting to be a princess), then this should be on your must-watch list. It was such a hit that it even got a sequel, A Christmas Prince: The Royal Wedding.
ADVERTISEMENT - CONTINUE READING BELOW
4. The Incredible Jessica James (2017)
Aspiring playwright Jessica (Jessica Williams) is still recovering from her breakup with her longtime boyfriend. Still, she goes on a blind date with Boone (Chris O'Dowd), who's going through a divorce. They don't exactly hit it off, but they both agree to stalk each other's exes to help each other move on. Soon enough, they start falling for each other. It might follow your typical rom-com storyline, but it's a funny and invigorating take on the usual—especially with Williams in the lead as the sensitive but strong Jessica. 
3. Set It Up (2018)
Sick and tired of their demanding bosses' crazy and impossible requests, assistants Harper (Zoey Deutch) and Charlie (Glenn Powell) hatch a plan to get them to start dating each other in this fun rom-com. Their bosses start spending less time in the office, giving Harper more time to date around while Charlie can go out with his girlfriend. But while "assisting" their bosses' romance, Charlie and Harper soon realize there might just be a spark between them, too—how can you not when you both enjoy eating pizza on the floor?
ADVERTISEMENT - CONTINUE READING BELOW
2. Someone Great (2019)
Jenny (Gina Rodriguez) has been in a relationship with Nate (Lakeith Stanfield) since they were in college. They've gone through everything together—from exams and projects to first jobs and dream jobs. But Nate suddenly ends their nine-year relationship when Jenny decides to move to California for work. That's when a drunk and heartbroken Jenny calls up her two best friends, Blair (Brittany Snow) and Erin (DeWanda Wise), and the three spend the day going around New York one last time. The movie links the present day with Jenny's flashbacks of her relationship, giving you equal parts laugh-out-loud hilarity and tear-jerking feels. You can't miss it if you're a sucker for realistic love stories—romance and pain included—but it's also a heartfelt love letter for your friends, if anything else. It's got a great soundtrack, too!
1. To All the Boys I've Loved Before (2018)
ADVERTISEMENT - CONTINUE READING BELOW
To All the Boys I've Loved Before became a worldwide phenomenon when it premiered on Netflix, effectively launching Lana Condor and Noah Centineo into superstardom—and for good reason. Rom-com fans were treated to a swoon-worthy, feel-good story about Lara Jean (Condor) who just wants to express her feelings for the boys she liked. And so, she writes them each a letter and keeps the letters in a box, never meant to be seen by anyone—except, someone actually does see them and sends them to the boys they were meant for.
In an attempt to hide her feelings for Josh (Israel Broussard), her sister's boyfriend, Lara Jean starts fake dating another recipient of the letter: Peter Kavinsky (Centineo). Though you probably already know how their fake relationship is going to play out, you still can't help but squirm with kilig whenever he'd do the sweetest things for her. He picks her and sister up, watches her fave movies with her, and who knew putting a hand in your back pocket could be so romantic? But it's how she doesn't change for him—and how he doesn't make her—that puts this one at the top of the list.
ADVERTISEMENT - CONTINUE READING BELOW
Your guide to thriving in
this
strange new world.
Share this story with your friends!
---
Help us make Spot.ph better!
Take the short survey
Load More Stories