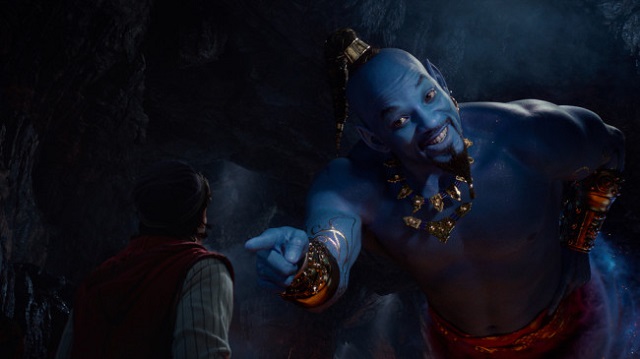 (SPOT.ph) The recent slew of live-action Disney remakes sure can make you feel old. It may feel like the '90s all over again with the return of Cinderella, Beauty and the Beast, Dumbo and more to the big screen, but the most recent release of Aladdin makes it clear Disney has remade these stories for a whole new world.
When the original animated film first came out in 1992— nearly three decades ago (yes, it's been that long!)—it was welcomed by a generation that still hadn't even gotten used to a dial-up connection. Now the Aladdin reincarnation, directed by Guy Ritchie, caters to a generation that quite literally has the entire world at their fingertips. This means a lot of CGI, grander visuals, a bit of hip-hop courtesy of Will Smith as Genie, and an updated storyline.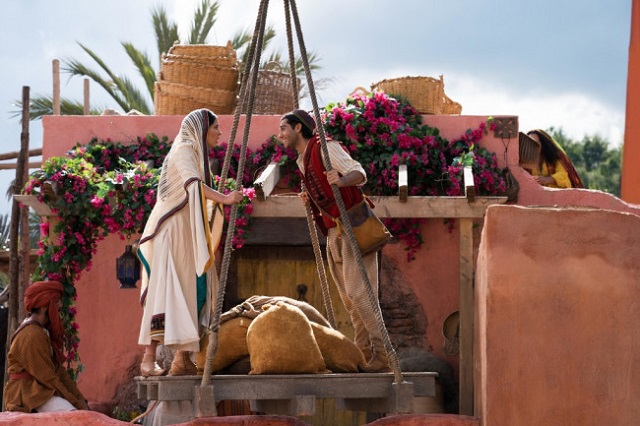 ADVERTISEMENT - CONTINUE READING BELOW
Sticking true to the animated film of the same name, we still have the original elements at heart. Our boy Aladdin is a diamond in the rough who bumps into Princess Jasmine in what is arguably the greatest meet-cute of all time. Jafar is still the evil vizier who forces Aladdin to enter the Cave of Wonders, where he is trapped with the lamp he was meant to retrieve. And yes, it wouldn't be Aladdin without the magic carpet ride! So what did change?
Richie co-writes the screenplay with John August, who has also worked on whimsical films like Big Fish (2003) and Charlie and the Chocolate Factory (2005). The updated screenplay suprisingly reads less like a fairy tale and more a modern story. The live-action remake dives deeper into questions of friendship, identity, and feminism.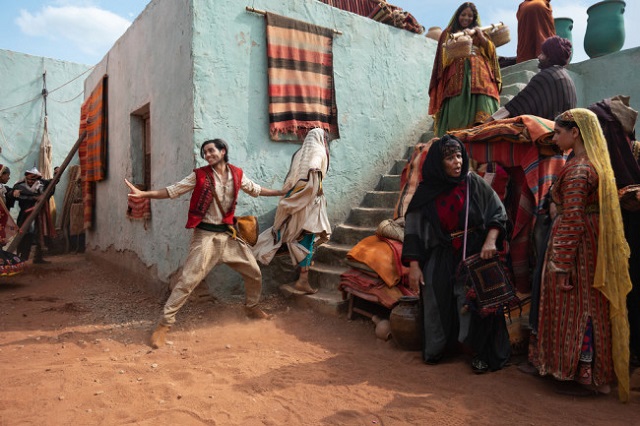 Aladdin (Mena Massoud) remains our golden-hearted street rat, both over-confident and insecure as he does his best to survive in Agrabah. Massoud manages to bring Aladdin's cocky side to the fore, but also adds a more serious tone to the character.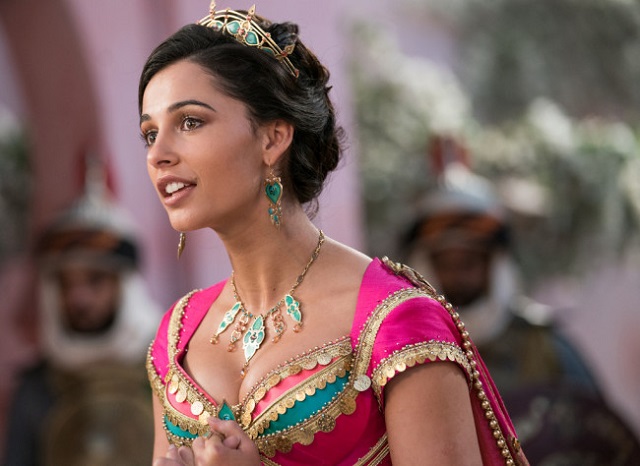 Princess Jasmine's character story, meanwhile, is amped up. Far from the old school damsel-in-distress trope used by most Disney classics (and most of canon literature anyways), Naomi Scott's portrayal of the princess is in line with Disney's recent string of strong women (Read: Frozen, Tangled, Brave).
Obviously, Disney's original Princess Jasmine was fierce in her own right. She was aware of her gilded cage and connected with Aladdin because they were both prisoners of the different worlds they were born into—something the 2019 Aladdin and Jasmine still understand. But—small detail—who else cringed when the 15-year-old princess distracted Jafar with a kiss in the 1992 film? 
In this reimagining, Princess Jasmine wants more than just the freedom to choose her own husband. We won't say much, but she plays a much bigger role in saving her nation from Jafar, and in doing so, proves herself more than worthy.
ADVERTISEMENT - CONTINUE READING BELOW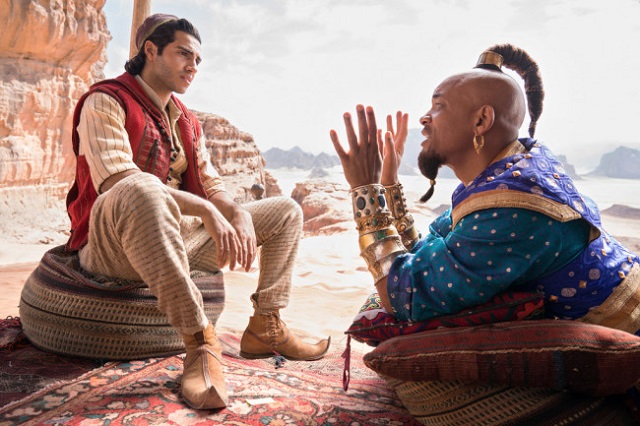 Will Smith as Genie created the most buzz during the movie's production, especially when the first trailer dropped and people freaked out over the CGI makeover. But misgivings aside, it just wouldn't be fair to compare Smith's version with the original blue genie, as voiced by the late Robin Williams. "Robin Williams didn't leave much room to improve on the Genie," he told Reuters, "So I looked at it and the first thing for me, was that it was going to be live action. I thought it could be a little different." 
Kudos to him, Smith brought a fresh take to the character by bringing in his own brand of cool. The former Fresh Prince of Bel-Air mixed in his hip-hop roots and added a more human side to the cosmic being. CGI somewhat limited the genie's shapeshifting, but technical limitations aside, Smith kept Genie's playful character alive. And while Williams' impressions and kooky dialogue were sorely missed, today's kids would love this new genie.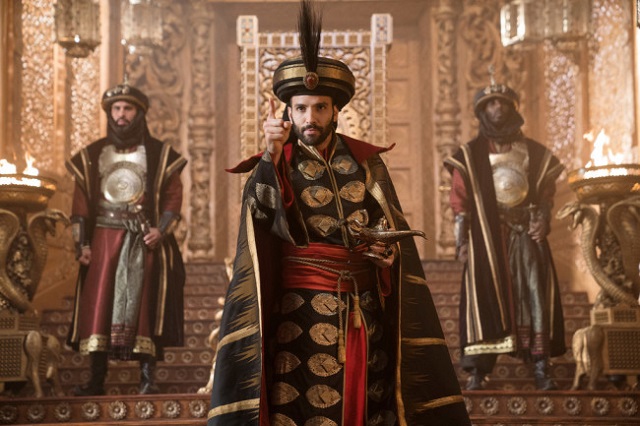 Jafar's character (Marwan Kenzari), on the other hand, merely echoes the original. In a storyline that is more tragic than terrifying, Jafar is unable to give the audience any real sense of doom. Perhaps because we all know how it ends—with good triumphing over evil—the latter half of the film feels less believable. Although there was an attempt to add depth to the character via origin story, the remake turned Jafar rather flat. His character lacked the nuances that made the  power-hungry Jafar of 1992 more intelligent and interesting.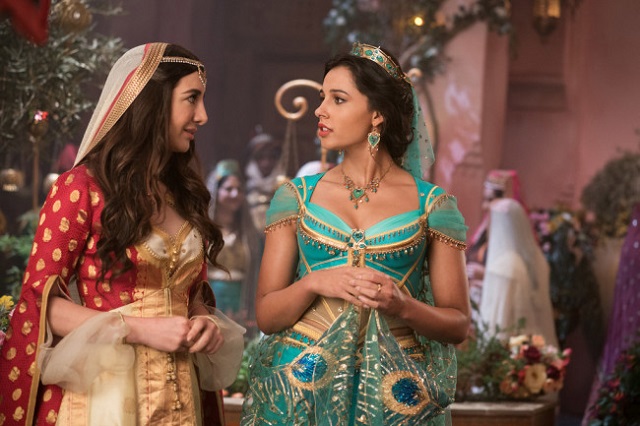 ADVERTISEMENT - CONTINUE READING BELOW
A few other characters were also changed: the Sultan (Navid Negahban) is less jolly (and less present), while the sarcastic and morally ambivalent parrot Iago (voiced by Alan Tudyk) is remade into pure evil horror. No worries though, as we still get to see the mischievous Abu, the friendly Magic Carpet, and Rajah, as big  and "playful" as ever. A couple new pivotal characters are also added to the mix. Princess Jasmine's handmaiden Dahlia, played by Saturday Night Life's Nasim Pedrad, is the princess' confidante and gives more than just a comedic relief to the movie. Tasked to serve and protect the royal family is the Head of Palace Guards, Hakim (Numan Acar), whose loyalty is tested by Jafar. Then there's also the less pivotal, but equally necessary Prince Anders (Billy Magnussen), a suitor who comes for the princess' hand and whose efforts are hilariously met in vain. 
This remake is not the first time Aladdin was retold. Long before Disney produced the 1992 animation, the story of Aladdin and his lamp had been immortalized in The Thousand and One Nights, one of history's oldest examples of a storybook. This retelling is simply one of many, and it's important to remember this version belongs to today. So while it cannot live up to the magic of the original, what it does give is a chance for the new generation to enjoy this timeless tale. 
Rating: 3 out of 5 Spots
Aladdin is now showing in theaters.
Share this story with your friends!
---
Help us make Spot.ph better!
Take the short survey
More Videos You Can Watch
Load More Stories