(SPOT.ph) When Ari Leff was a kid, he would attend soccer games with a glow stick in hand, waving it enthusiastically in the air.
Fast forward to now, he goes by the stage name Lauv, and he is playing in Manila for the third time in front of his biggest crowd yet. At one point during his concert on May 20, he realized what was happening right before his very eyes—he's standing onstage with a microphone, and this time around, it's his fans that are clutching light sticks. "There's never been a Lauv show in an arena before," he exclaimed.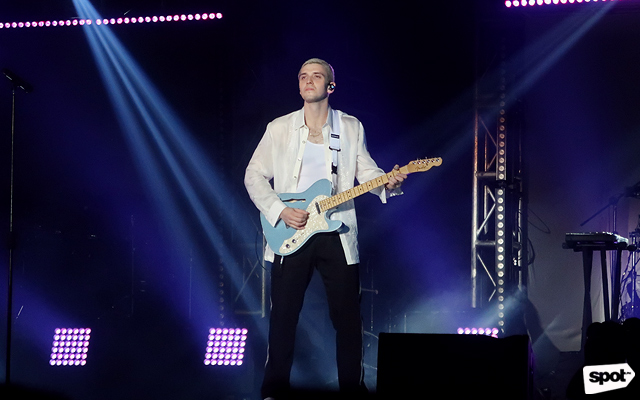 ADVERTISEMENT - CONTINUE READING BELOW
The American singer, songwriter, and record producer has come a long way from "begging" his friends to attend his shows. Now, he has a slew of indie-pop chart-toppers to his name such as "I Like Me Better," and "The Other," both from his compilation album i met you when i was 18 (the playlist), and "I'm So Tired...", a collaboration with Australian singer Troye Sivan.
The 24-year-old has been touring around the world since 2017, and this particular stop of his Blue Boy tour happens to be the biggest headline show he has ever played. Not to mention that Araneta Coliseum is right smack in the city where he has the most plays on Spotify (with 730,000+ strong monthly listeners at that).
Hours before the show, SPOT.ph got to catch up with Lauv in what he calls his first press conference. We talk to him about feelings, his writing process, and more.
The Making of a Song
The day before his Manila performance, Lauv shared on his Twitter account that it has been two years since the hit track "I Like Me Better" came out—the song that forever changed his life. So what is it about the song that won the hearts of listeners the world over?
"Honestly, I think it's just the concept of 'I like me better when I'm with you,'" he says. Lauv then spontaneously hums the intro and adds, "And that melody, I guess. That seems to be what people hum, always."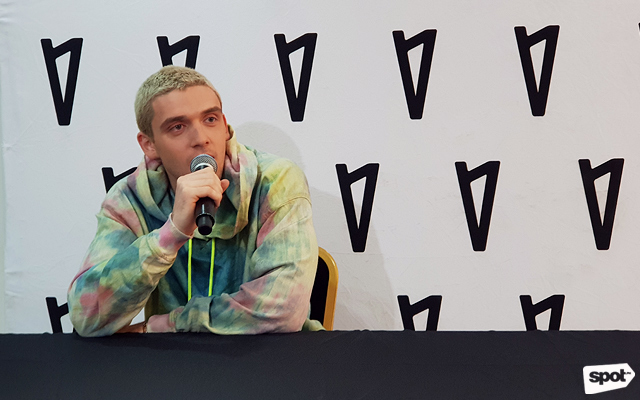 ADVERTISEMENT - CONTINUE READING BELOW
That distinctive sound you hear in the intro is actually his own voice, initially recorded with his iPhone and was later processed to add effects. It just sounded "cool" and "different" to him, and after that, he started doing the same thing for his other songs.
Lauv can come up with songs in a flash, though this ability is a mystery, even to him. "Either I write a song fast or it takes me for...ever," he laughs. "I just know I have more fun when it happens fast. So those are usually the songs that make it, you know, because I'm having more fun."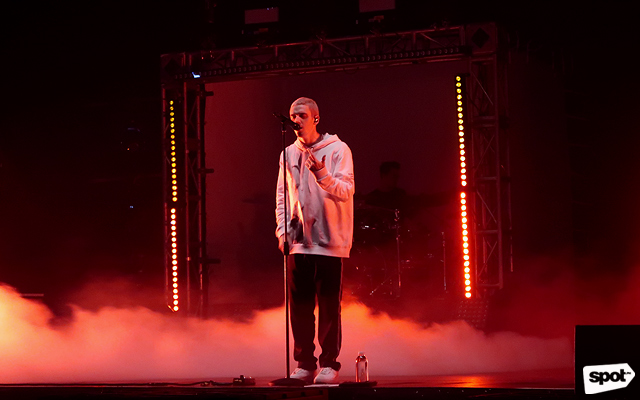 ADVERTISEMENT - CONTINUE READING BELOW
And fun is as fast as it goes. In his concert, Lauv gave his Filipino fans first dibs in hearing new music—one of which was "Sad Forever," a track he just finished writing on the plane to Manila—before everyone else in the world. It also served as a sneak peek of sorts for his upcoming album ~how i'm feeling~, which he promises to be more eclectic. Still, he assures that "there's still gonna be some classic, Lauv-sounding tracks" thrown in the mix.
Chasing the Blues Away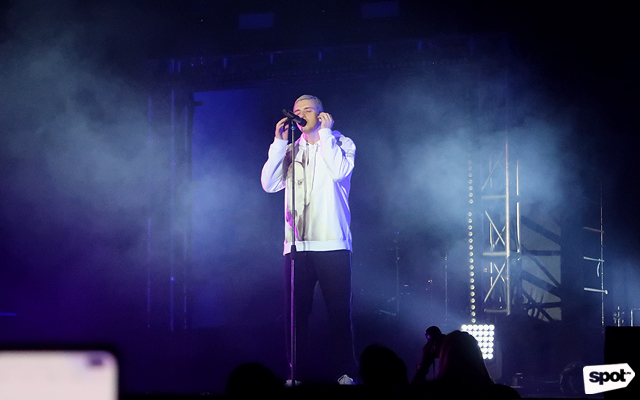 ADVERTISEMENT - CONTINUE READING BELOW
In his tours, Lauv brings a box with him called My Blue Thoughts. "For the longest time, I really wanted to create ways for people to be able to share their own thoughts," Lauv explains. "I feel like that was a luxury that I get to do—I get to play music for a living and I get to share my feelings." My Blue Thoughts, then, is a "safe space" where anyone could share whatever's on their minds. In fact, one of his previous releases, "Superhero," takes inspiration from one of the notes left in the box. In the future, he plans to make it more experiential; he envisions creating a booth where people can walk in and film a video.
The color blue also plays a significant part in Lauv's journey as an artist, with most of his cover artworks having a blue element to it. "It's always just been a color for me," he says. "Whenever I listen to my music or I feel the way that I feel, blue is just like, it's the right color to me. It just feels right—I guess it's the best way I can explain that."
ADVERTISEMENT - CONTINUE READING BELOW
Getting Personal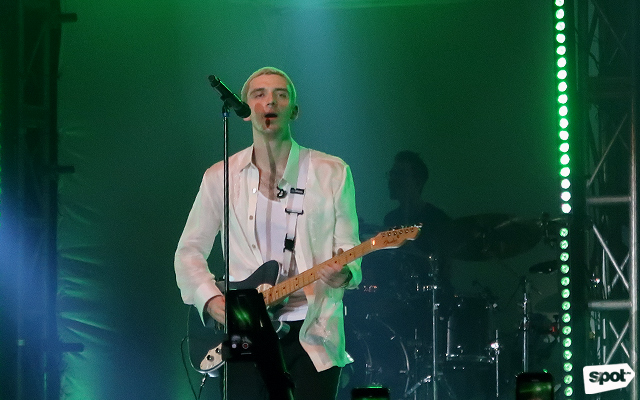 His first full-length album, i met you when i was 18 (the playlist) has its roots from a vulnerable time in his life—it happens to be a personal project he's written for a girl he met when he was, well, 18. "It was about a relationship that I got into when I turned 18 and went to college, and all the songs are about being in New York City, and being loved for the first time, and all the ups and downs and breaking up and getting back together, and all of that." Some of the songs were either released as EPs or singles, and sensing that there is a story connecting all those songs, he ultimately decided to repackage it as a playlist, which then became a compilation album.
ADVERTISEMENT - CONTINUE READING BELOW
Honesty plays a big role in Lauv's music. "I used to write songs [and] I would think, 'What should I say?' And then I finally got to a place where I would just sit at the piano and I would just go and whatever [that] came out was whatever I'm feeling."
His recent hit with Troye Sivan was also based on something he was going through. "I was kind of like, I'm tired of this," and that's how the song "I'm So Tired…" was brought to life.
Lauv believes that it helps not to become too conscious of how his songs should sound like. "Some artists think a lot about making a song that sounds good for the radio," he shares. "And I just think about what am I going to like and what are people gonna like." He continues, "I don't try too hard to make it sound like something, because I used to do that when I was a kid and it didn't really work for me."
ADVERTISEMENT - CONTINUE READING BELOW
He adds, "It took a lot of courage [and] a lot of confidence to finally get here. But I think practicing writing songs, getting more comfortable with an instrument, and getting more comfortable with your own voice [help], and then slowly but surely, you'll start to discover that, oh my God, like this line that I was just saying is this last week of my life. And I have no idea. I could sum it up like that. It's really magical."
Lauv doesn't shy away from putting his heart on his sleeve, which led us to wonder what he really means with the line "I don't know what it is, but I got that feeling" in "I Like Me Better." What is it exactly about liking or loving that makes it so inexplicable, then? "It's a chemical reaction. You just become bonded to somebody. You just feel good...You feel like you're at home."
ADVERTISEMENT - CONTINUE READING BELOW
We can tell Lauv won't get tired of writing and singing love songs anytime soon.
Share this story with your friends!
---
Help us make Spot.ph better!
Take the short survey
More Videos You Can Watch
Load More Stories