(SPOT.ph) To this day, it's not often that you'd see positive LGBTQ+ representation in media. But there are small victories worth celebrating, like the diverse portrayal of lesbian, bisexual, and transgender women in Orange is the New Black, the feel-good story of a same-sex couple raising foster kids in The Fosters, and a funny but relatable look at a millennial gay guy just trying to figure out "adulting" in Please Like Me. Surrounding these works of fiction are documentaries that give us a closer look at the plight of the LGBTQ+ community—from rampant human rights violations in India to the personal struggle of a six-year-old transgender girl. This is, after all, what waving the Pride Flag is all about: fighting for equality in any possible way.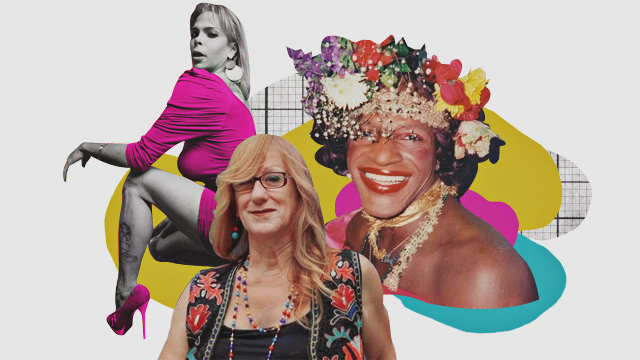 ADVERTISEMENT - CONTINUE READING BELOW
Here are 10 LGBTQ+ documentaries to watch this Pride Month:
The Untold Tales of Armistead Maupin (2017)
If you liked Tales of the City (a Netflix miniseries based on nine novels by Armistead Maupin), then you'll love the biographical documentary about the author. Titled The Untold Tales of Armistead Maupin, it looks at how a typical conservative who grew up in the Old South eventually became a front-liner in the gay rights movement through his novel—now considered a classic—about the LGBTQ+ community in San Francisco.
All in My Family (2019)
Chinese families are stereotyped to strictly adhere to their traditions—from sons and daughters being prohibited to marry outside their race to government-imposed family planning. It's even worse when you're gay, as narrated by filmmaker Hao Wu in this short documentary titled All in My Family. Though out to his parents (who tolerate but don't exactly accept his sexual orientation), Wu had to leave Chengdu to lead the life he wanted and raise a family with his husband Eric in the United States. All in My Family shows his return to Shanghai for his grandfather's 90th birthday, and the resulting encounter with all the aunts and uncles who were expecting him to come home with a wife.
ADVERTISEMENT - CONTINUE READING BELOW
Recommended Videos
The Death and Life of Marsha P. Johnson (2017)
If you've been wondering how the Pride March came to be, then The Death and Life of Marsha P. Johnson is a good place to start. She was one of the prominent figures during the LGBTQ+ civil rights movement, starting from the Stonewall uprising in 1969 up until the 1980s with the international group AIDS Coalition to Unleash Power. She identified as a transvestite and performed with drag troupes in New York City. Shortly after the Pride March in 1992, she was found floating in the Hudson River—it was declared to be suicide on paper, but Johnson's friends and family believe up to this day that it was murder.
Breaking Free (2015)
From 1864 to 2018, homosexuality and engaging in homosexual acts was punishable by law in India. So it doesn't come as a surprise that police brutality and human rights violations against members of the LGBTQ+ community was rampant. Filmmaker Sridhar Rangayan documented these incidents for a period of seven years, recording testimonies of gay and transgender persons victimized because of the controversial Section 377 of the Indian Penal Code.
ADVERTISEMENT - CONTINUE READING BELOW
Growing Up Coy (2016)
Coy Mathis knew she was a girl and, naturally, was supposed to use the girl's bathroom. But Colorado Elementary School thought otherwise. Knowing that this was against their daughter's rights, her parents worked with the Transgender Legal Defense and Education Fund to file a complaint against the school. The Mathis family won, making this a landmark case that made a lasting impact on members of the transgender community across the United States.
Mala Mala (2014)
Mala Mala, a documentary by Antonio Santini and Dan Sickles, narrates how nine trans-identifying people transformed Puerto Rico. This includes the historic approval of Senate Bill 238, which bans employment discrimination based on sexual orientation and gender identity.
Laerte-se (2017)
When Laerte Coutinho, a well-known Brazilian cartoonist, first wore female clothes in public, she was terrified. Brazil, after all, doesn't have a good record when it comes to transgender acceptance: available data shows that up to 689 transgender people were murdered between 2008 and 2014. Laerte-se, which is directed by by Lygia Barbosa and Eliane Brum, narrates Coutinho's journey from living as a man for almost 60 years to finally introducing herself to the world for who she really is.
ADVERTISEMENT - CONTINUE READING BELOW
Paris Is Burning (1990)
It may have been three decades since Jennie Livingston released the critically acclaimed documentary Paris Is Burning, but it is still a significant film that chronicles the 1980s drag ball culture in New York City. It looks into the diversity of sexual identities and gender expression among the African-American and Latino communities, exploring themes of race, class, gender, and sexuality. Paris Is Burning was inducted into the U.S. National Film Registry in 2016.
Strike a Pose (2016)
"There was a whole other backstage that you didn't get to see," narrates one of the personalities featured in the documentary Strike a Pose by Ester Gould and Reijer Zwaan. It profiles six dancers who performed with Madonna in what was dubbed her most controversial world tour in the '90s. More than two decades later, they reveal what they had to deal with in the middle of it all—AIDS, drug use, homelessness, and looming death.
ADVERTISEMENT - CONTINUE READING BELOW
Feminists: What Were They Thinking (2018)
In 1977, photographer Cynthia MacAdams captured on camera (and compiled into a book called Emergence) the many faces of the Women's Liberation Movement in the U.S. Four decades later, filmmaker Johanna Demetrakas revisits these women to highlight how feminists fought for change back in the day and how this fight continues—across all genders, races, religion, and nationalities. Educator and community activist Celine Kuklowsky couldn't have said it better: "We're all uniting and we're building solidarity across different struggles. Saying this is a woman's issue, and then this is an environmental issue, we can't do that anymore. Because that, again, creates division, creates hierarchies. And that's what patriarchy does."
Your guide to thriving in
this
strange new world.
Share this story with your friends!
---
Help us make Spot.ph better!
Take the short survey
Load More Stories