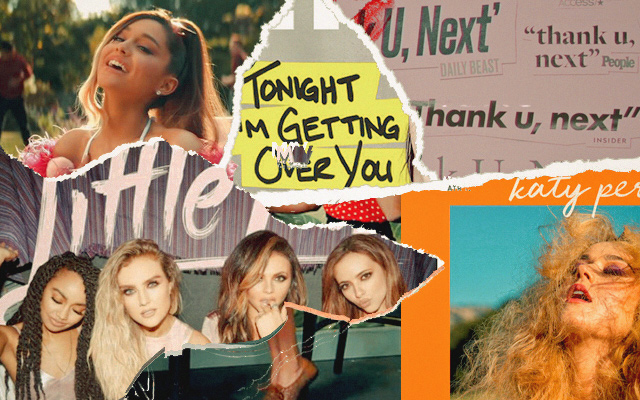 (SPOT.ph) There's no one way to heal a broken heart, although there always seems to be a common element in the grieving and healing process: music. While your first instinct after a breakup may be to put on a classic playlist of heart-wrenching ballads, you may want to consider going a different direction. Let the mushy tunes take a backseat and go for more upbeat options. We're talking radio-friendly heartbreak anthems that won't leave you a sobbing mess. Below, we rank 10 of the last decade's catchiest breakup songs because, well, why wallow in self-pity when you can sing and dance like a champ instead?
ADVERTISEMENT - CONTINUE READING BELOW
Here's our list of top 10 breakup songs that will make you want to sing (and even groove) along:
10. "Glad He's Gone" (2019) - Tove Lo
Ride-or-die friends, like good music, can help anyone breeze through recovery. In Tove Lo's newest hit, she plays the role of a trusty BFF dishing some empowering advice. "Glad He's Gone" is a slightly different musical direction for the Swedish pop star. Here, her sound is more laidback and less dark than her previous releases. Don't let the acoustic guitar opener fool you. This is not a ballad. After the first verse, the catchy beats commence. There are also some playful vocal effects scattered throughout the song, and they can get stuck in your head for days.
9. "Never Really Over" (2019) - Katy Perry
Some of us never really get over a heartbreak; we just get by. Katy Perry's "Never Really Over" owes its infectious factor to Norwegian pop singer Dagny's 2017 track "Love You Like That." The sample blends seamlessly with the pulsating synth-laced chorus, and it brings us back to Perry's glory days of candy-colored pop and soaring vocals. If you're still stuck in the past but don't want to be cheesy about it, make this Zedd-produced number your new anthem.
8. "Love Myself" (2015) - Hailee Steinfeld
Hailee Steinfeld's debut single made a splash upon its release a few years back. There was a lot of buzz about the song actually alluding to masturbation. You can definitely interpret it as that, or you can look at it generally as a tune about self-love and empowerment. Who needs another warm body anyway if you can please yourself and do it splendidly? "Love Myself" has a shout-sung chorus that is highly danceable and showcases an obvious Taylor Swift inspiration, making it all the more LSS-inducing.
7. "Tonight I'm Getting Over You" (2013) - Carly Rae Jepsen
Are you one of Carly Rae Jepsen's cult followers? Then surely you know this irresistible breakup ditty by heart. The up-tempo electro-house "Tonight I'm Getting Over You" exudes an edgy and flirtatious vibe that will inspire you to get over that ex, stat. Jepsen croons her post-breakup thoughts through the verses, while the striking chorus incorporates some dubstep influence.
ADVERTISEMENT - CONTINUE READING BELOW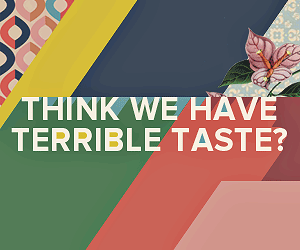 6. "It Ain't Me" (2017) - Kygo and Selena Gomez
There comes a time when you just have to draw the line. That's what Selena Gomez sings about in this Kygo banger. In the synth-heavy and addictive "It Ain't Me," Gomez talks about love gone wrong and how she's had enough. There's a good balance between the punchy lyrics and electro-pop beats here. But the acoustic guitar and folk feel are the elements that really stand out.
5. "Shout Out to My Ex" (2016) - Little Mix
Little Mix's 2016 hit is a popular feisty track for ladies willing to indulge a bit of pettiness while moving on from their lousy exes. The radio-friendly pop track has a highly dance-focused beat, making it a real bop. But there are also impressive vocals here, highlighted by a pleasant a cappella section toward the end.
4. "Forget You" (2010) - Cee Lo Green
ADVERTISEMENT - CONTINUE READING BELOW
Who can forget Cee Lo Green's smash hit "Forget You" (the uncensored version being "Fuck You")? This loop-worthy track has become a go-to breakup anthem for its timelessness and playfulness. Listen to it today, nine years after its release, and it's still as good as when you first heard it. It has a sunny quality despite the snarky lyrics, and you just won't be able to get enough of that '60s Motown energy.
3. "Dancing On My Own" (2010) - Robyn
Another classic, Robyn's "Dancing On My Own" ranks high on our list for its overall genius. Thoughtful lyrics and snappy euphoric beats—all in Robyn's signature electro-disco style—make this number an absolute standout. It's such a heart-wrenching track and hearing it is like subjecting yourself to the pain all over again, but really, you just can't help it. It's that good.
2. "thank u, next" (2019) - Ariana Grande
ADVERTISEMENT - CONTINUE READING BELOW
Nothing says "class act" more than this Ariana Grande hit. The pop-R&B song had everyone singing along and dancing to it immediately after its release. More than the realness of the lyrics and its empowering take on breakups (as Grande sings about gratefulness to her real-life exes), it's the smooth hip-hop beats and dreamy synth-pop elements that really get you hooked.
1. "We Are Never Ever Getting Back Together" (2012) - Taylor Swift
The opening guitar sequence of this highly successful Taylor Swift single is perhaps etched deeply in everyone's memory. Plus, you really can't discuss breakup songs without paying homage to Tay-Tay. "We Are Never Ever Getting Back Together" is an adorable pop tune with some really sassy messaging. It was an instant global hit, thanks to the combination of Swift's efficient marketing and the song's winning bubblegum-pop formula.
Share this story with your friends!
---
Help us make Spot.ph better!
Take the short survey
More Videos You Can Watch
Load More Stories