(SPOT.ph) Let's face it—it's impossible to not sing along when you hear your favorite Taylor Swift song and even if you think you don't have one, you probably have at least one memorized by heart. With her expansive discography and different approaches to love, a lot of her work is relatable and has been a source of many quotable lyrics. In case you missed it, the highly anticipated music video for her latest single "Lover" is out now. 
Aside from the dreamy tune, romantic lyrics, and whimsical feeling throughout the whole video, there's actually more to it. Swift is fond of referencing her lovers in songs and even alluding to drama in her life as seen in "Look What You Made Me Do." She also released a music video for "You Need to Calm Down" with a star-studded cast and she's been dropping hints on the new tracks in her new album. Easter eggs abound and for her latest music video, she referenced a lot of her past songs and music videos.
ADVERTISEMENT - CONTINUE READING BELOW
Here are 10 songs Taylor Swift referenced to in her "Lover" music video:
"You Are in Love"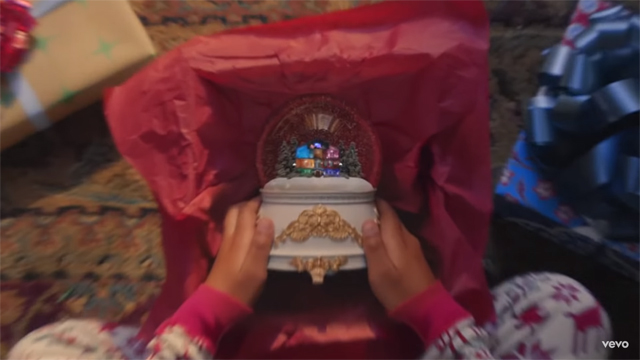 The video starts off to reveal a house in a snow globe which Swift and her lover occupy. Her song "You Are In Love" from her 1989 album contains the following lyrics: "You two are dancing in a snow globe, go round and round." The mellow song narrates the story of how Swift realizes how true love is like and it only seems fitting to reference it in this romantic song.
"Out of the Woods"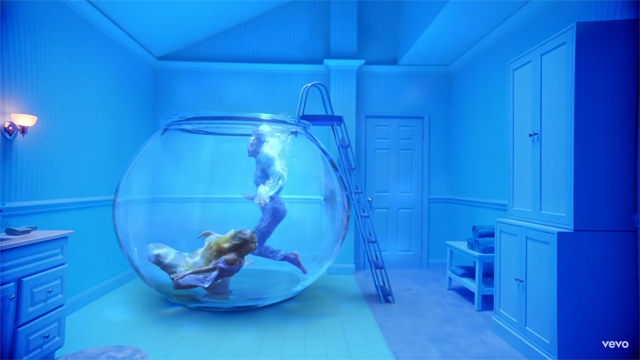 This other 1989 track has a music video in which Swift is caught in situations meant to trap her, including a dark forest and an endless sea. She is seen drowning and fighting for her life in this music video, and it's a metaphor for how she must surface and find herself again. In "Lover," not only is she calm as she is in the water, but her lover joins her freely and there seems to be no trace of panic or desire to escape.
ADVERTISEMENT - CONTINUE READING BELOW
"Teardrops On My Guitar"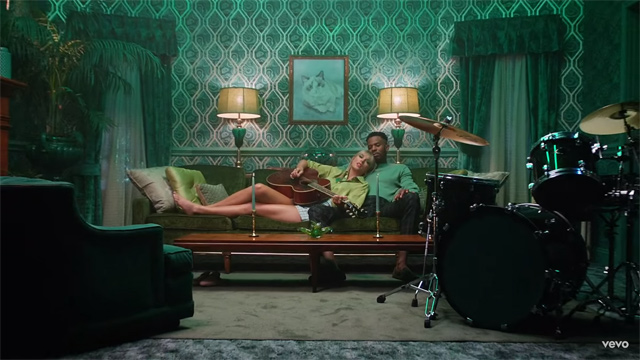 It feels foreign to hear and see Swift talk of a happy and stable love since she's almost always left heartbroken in her popular songs, like "Teardrops On My Guitar." The song from her self-titled debut album laments how she falls for a boy named Drew that will never have eyes for her, causing her to weep over him as she sings her heart out. In "Lover," not only is Swift in the arms of her partner, but the entire room, and even her wardrobe, is in the same shade of green as her dress in the "Teardrops On My Guitar" music video. It's a welcome change!
ADVERTISEMENT - CONTINUE READING BELOW
"New Year's Day"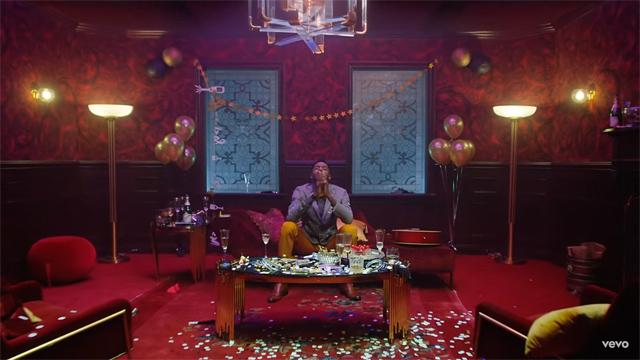 This song is the last track on her Reputation album and it talks about how a relationship won't always be rainbows and happiness. It's also about how easy it is for a lover to turn into a stranger if the two parties don't try to work things out. "Lover" pulls off a New Year's party scene where Swift sees her lover speak to another woman, which prompts a fight later on. Despite this argument, they talk things out and all is well once more.
ADVERTISEMENT - CONTINUE READING BELOW
"You Need to Calm Down"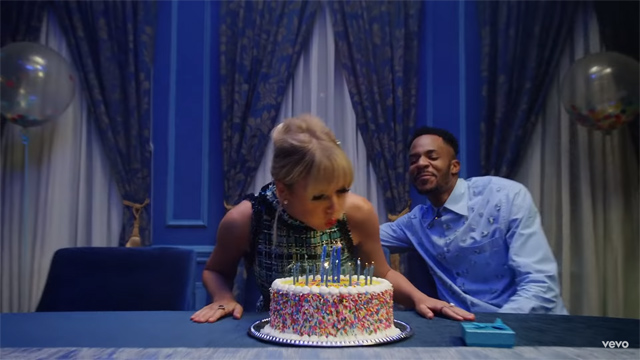 Celebrity cast, an explosion of colors, and overall good vibes is what "You Need To Calm" is all about. She released the single earlier this year and it's part of her new album Lover. If you look closely, the birthday cake looks exactly like the same one in the music video for "You Need To Calm Down."
ADVERTISEMENT - CONTINUE READING BELOW
"You Belong With Me"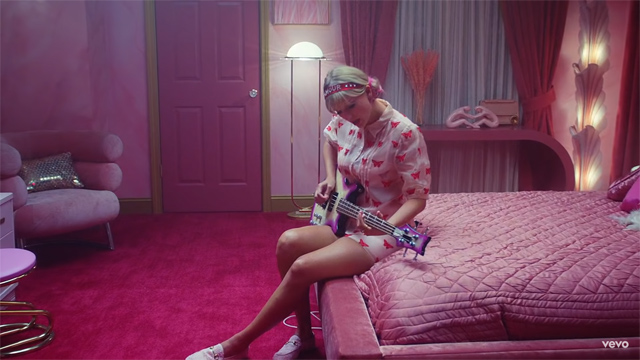 Who could forget Swift singing, playing guitar in her pajamas as she wishes for her best friend to reciprocate her feelings? Get ready to revisit that scene because Swift is back in her sleepwear with her trusty guitar strings, except this time around, she's not left wishing and hoping for someone to like her back.
ADVERTISEMENT - CONTINUE READING BELOW
"King of My Heart"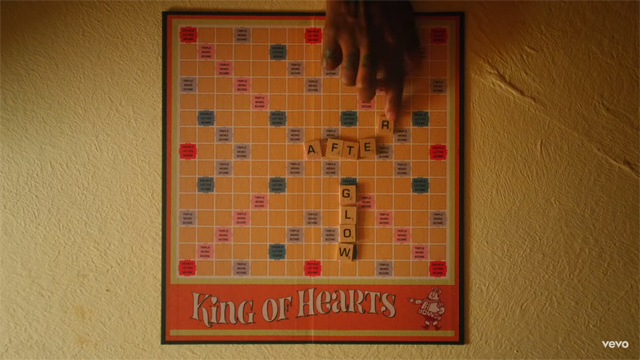 This board game is a direct reference to the song "King of My Heart." Its lyrics revolve around Swift falling in love with someone and being number-one in each other's lives. The Reputation track has an edgier sound compared to Swift's earlier discography, but it has Swift's signature relatable tone and approach on love.
ADVERTISEMENT - CONTINUE READING BELOW
"The Moment I Knew"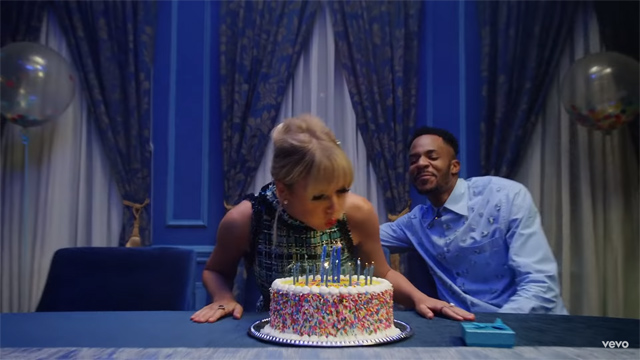 It sucks when the people who you expected would be there for you don't show up. It's especially painful when it's for something special like your birthday. In "The Moment I Knew," Swift's S.O. completely forgets her birthday and that's how she knows the love they once had is gone. In "Lover," not only does that "You Need To Calm Down" cake look festive as can be, her lover also sits next to her as she blows out her candles.
ADVERTISEMENT - CONTINUE READING BELOW
New songs on the Lover album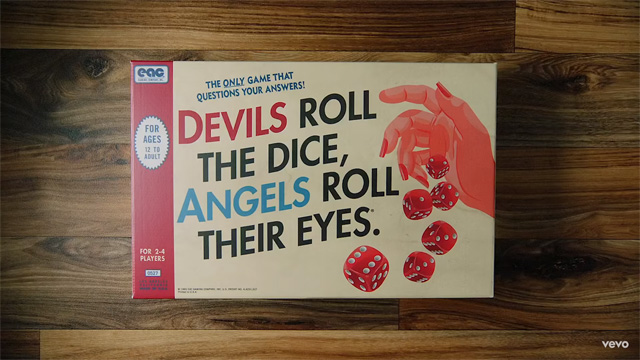 Pause that video real quick! The quick shots of the board games actually contain hints to the new songs in her latest album. "Afterglow" from the "King of My Heart" board game is the title of one Lover's tracks, and the words "devils roll the dice, angels roll their eyes" are actually lyrics to a new song, too. Fans spotted this mural containing the same lyrics.
ADVERTISEMENT - CONTINUE READING BELOW
Taylor Swift's new album Lover is now on Spotify.
Share this story with your friends!
---
Help us make Spot.ph better!
Take the short survey
More Videos You Can Watch
Load More Stories