(SPOT.ph) Binge-watching a new series is probably part of your weekly ritual now, but there are some shows that you just keep coming back to. Chances are, you're still replaying old Friends episodes in between the shows in your current roster, and trust us when we say you're not alone. It's the sitcom's 25th anniversary today, and Google just rolled out a bunch of fun easter eggs to celebrate the show.
You might discover one by accident, but we've listed down all the easter eggs so you don't miss any, and yes, you can try them out yourself. Before you type away, be sure to have your sound on! Aside from the fun visuals you'll see on screen, there's audio that goes with some of them, too.
Search "Monica Geller"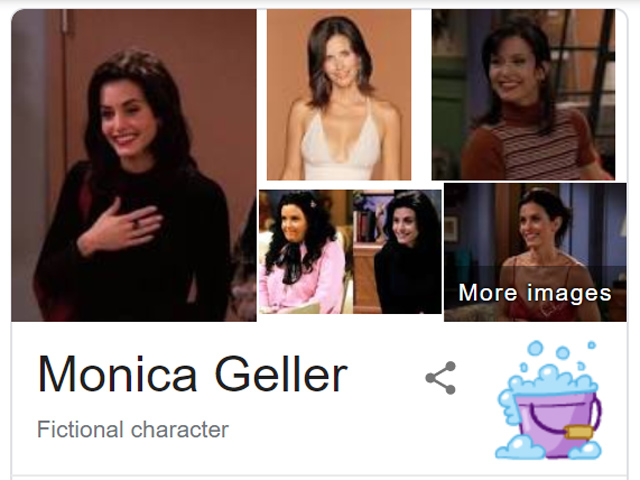 The page looks almost the same, save for a purple pail beside Monica's name. Click on it and you'll see her name turn squeaky clean!
ADVERTISEMENT - CONTINUE READING BELOW
Search "Rachel Green"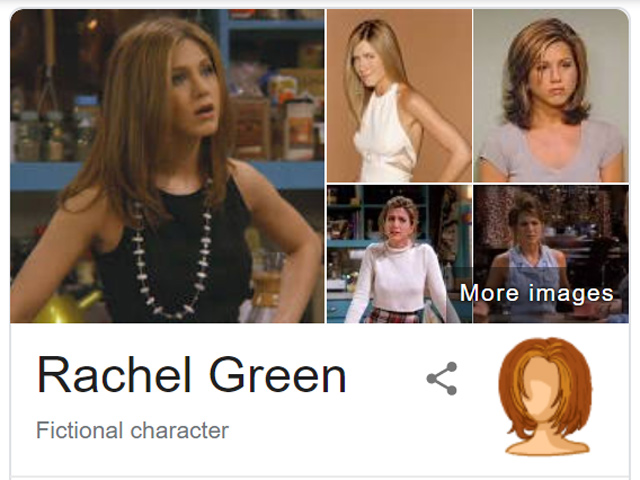 Rachel Green's hairstyle is not just a cut, it's become a fashion staple and lifestyle. You'll spot the signature layered bob beside her name and clicking it will lead you to photos of the familiar cut—The Rachel.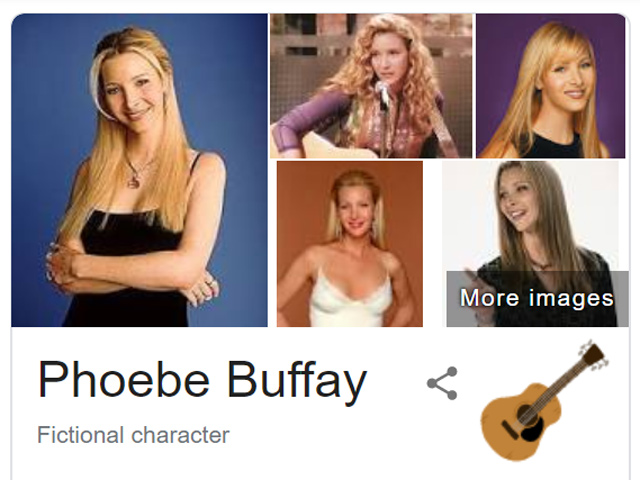 ADVERTISEMENT - CONTINUE READING BELOW
Recommended Videos
Search "Phoebe Buffay"
The free-spirited and eccentric Phoebe Buffay loves to sing, and if you search her character, you'll see a guitar. Clicking it brings a cute feline to your webpage, and you'll get to hear Phoebe's rendition of "Smelly Cat."
Search "Chandler Bing"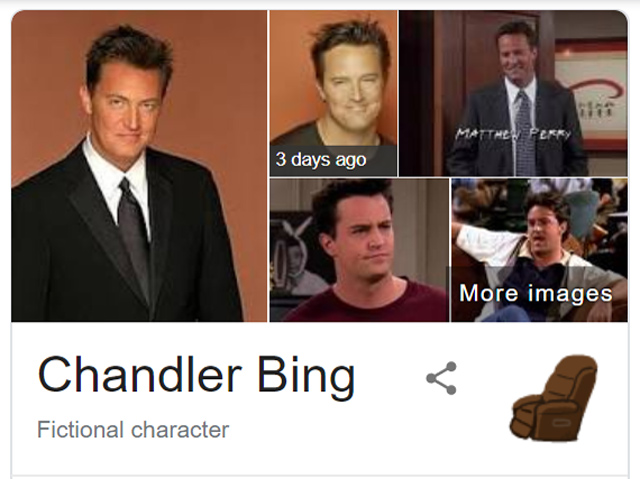 There's nothing quite as relaxing as plopping down on a comfy recliner after a long day. Chandler Bing loves this chair and while it's changed as the seasons went, he'll still find a way to get one. Spot the brown recliner next to his name! Clicking it will bring two feathery friends to your screen.
Search "Ross Geller"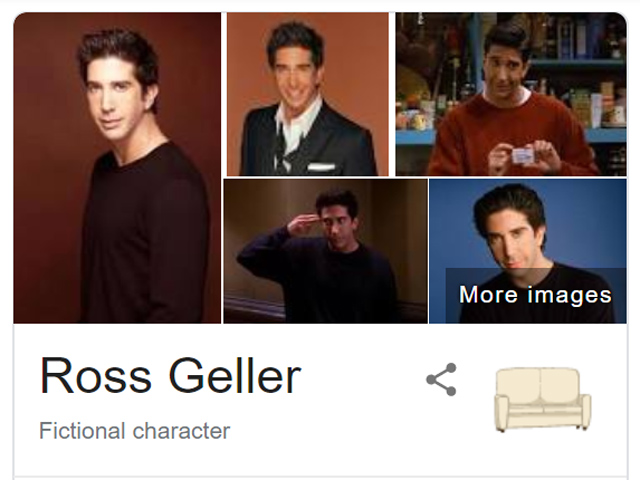 ADVERTISEMENT - CONTINUE READING BELOW
Home renovations are not easy and moving stuff around is challenging. Ross Geller and the gang know this all too well and a search for his name will show a couch. If you click on it, you'll hear "PIVOT!" Bonus: The entire page changes when you click, but we'll leave you to find out exactly how.
Search "Joey Tribbiani"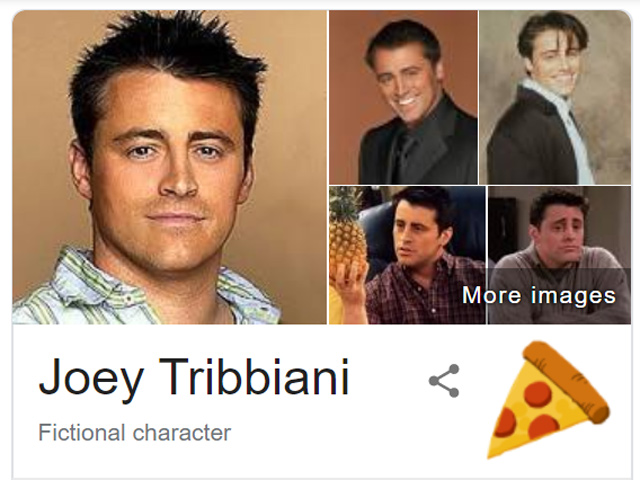 Don't you just hate it when you've saved food in the fridge only for someone else to get it? Sharing sucks, and Joey Tribbiani gets that, and refuses to compromise. There's a slice of pepperoni pizza by his name and clicking on it will remind you of something you should already know by now.
Search "Friends glossary"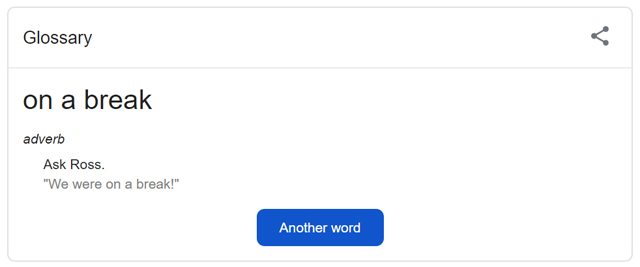 ADVERTISEMENT - CONTINUE READING BELOW
The show is rich with fun terms and inside jokes and if you're in the mood to revisit all of the references, a search of the Friends glossary will pull up terms for you at random. Be warned: You might just end up spending hours having fun with this!
Share this story with your friends!
---
Help us make Spot.ph better!
Take the short survey
Load More Stories