(SPOT.ph) Well, well. When Angelina Jolie first donned the horns, the massive black wings, and made bad look so good, no one really expected it to succeed as much as it did. Earning a massive U.S. $750 million worldwide, Maleficent earned double the projections and became a huge hit. The film itself was a surprise, too. It was darker and richer than other Disney films, and Jolie's performance was mesmerizing and spot-on for the character.
A sequel was a safe bet, and though it took five years to materialize, Maleficent: Mistress of Evil is poised to over-perform as well. Proving that the witch still has some tricks up her sleeve, Mistress of Evil pleasantly surprises with its gorgeous visuals, fun blend of comedy, darkness and action, an interesting subplot about family and motherhood, and a superb cast led by Jolie and franchise newcomer Michelle Pfeiffer. Though the film stumbles and loses itself in the second half, Maleficent: Mistress of Evil pulls off a neat magic trick that makes more live action-sequels worth looking into for Disney.
ADVERTISEMENT - CONTINUE READING BELOW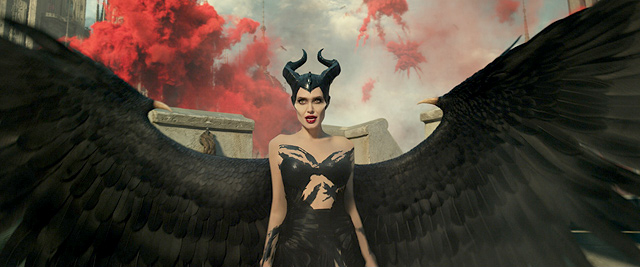 It's five years after the events of Maleficent—and if you don't remember them, don't fret, all you really need to know is that even if Maleficent did good, people still fear her. Aurora (Elle Fanning) is still queen of The Moors, and has continued her relationship with Prince Phillip (Harris Dickinson, replacing Brenton Thwaites from the first film). Phillip proposes to Aurora as a gesture of love as well as to unify their kingdoms in peace. Maleficent (Jolie), upon hearing the news, is predictably not happy, but she goes along with it because she wants to make Aurora happy.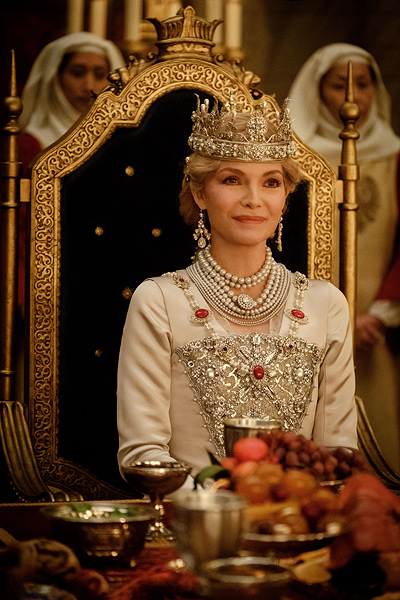 Someone else not happy is Phillip's mother Queen Ingrith (Pfeiffer), who doesn't trust Maleficent or any of the enchanted beings. During a fairly heated dinner where the parents first meet, Maleficent loses control when Ingrith lays down the law that Aurora will stay with them in the castle, causing the two to clash. An enraged Maleficent finds solace in a group of fellow feys (Chiwetel Ejiofor and Ed Skrein among them) while Ingrith prepares for war against Maleficent while also working behind the scenes to fulfill her own devious plans. Aurora, stuck in the middle, must see if she can actually be part of a family with Maleficent.
ADVERTISEMENT - CONTINUE READING BELOW
In her second round as the evil sorceress, Jolie continues to be perfect for this role. Hard and icy as always, but also throwing in this cool deviousness this time around, Jolie finds new ways to expand on her character. With the first third of the film being the Meet the Parents type section of the film, there's a good bit of broad comedy, and Jolie-as-Maleficent figuring out how to act civil and just plain nice is a gem to watch. On the opposite side of Jolie, they found a perfect fellow villainess in Pfeiffer. She is at her delightfully evil and scheming best here, echoing back to when she played the bad girls in Hairspray and Stardust. Relishing in her character's evilness, Pfeiffer is just so fun to watch, and even more fun when she's trading barbs with Jolie. In one scene, she literally puts her hand up to stop the action to finish a trademark-villain speech, and it is wonderful.
ADVERTISEMENT - CONTINUE READING BELOW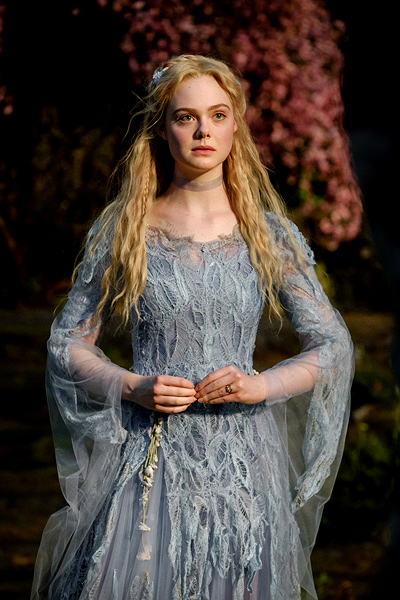 The rest of the cast carry their weight, but they're not given much to do. Fanning is picture-perfect as the pretty, happy princess and while she does get some other emotions to play, it takes a backseat to the two veteran actresses Jolie and Pfeiffer. Ejiofor doesn't have a lot to do, strangely, while Skrein does his best tough-guy acting for his role. 
ADVERTISEMENT - CONTINUE READING BELOW
The best thing about Mistress of Evil—and quite the surprise—is its visuals. Director Joachim Rønning, a co-director of the visually stunning and Oscar-nominated Norwegian film Kon-Tiki, along with Guardians of the Galaxy Vol. 2 cinematographer Henry Braham, bring so much fun and life and beauty to the mystical moors, as well as the fey's humongous multi-environmental cave. Just the opening shots of the camera flying through the moors' trees and valleys made it seem like viewers were on a ride—moreso if the screening is in 3D. The visual effects are also magical, marking a huge step-up from the first film. The costumes are also absolutely stunning, specifically for Ingrith's glorious, gaudy wardrobe and for Aurora's fairy-like, whimsical, floaty outfits. As with all Disney films, they spent money on this, and it's lovely to see it all on screen.
Mistress of Evil still is a Disney film, and it is so adamant at keeping itself a Disney film that it falls over itself in the last act. While the visual splendor continues, the story fumbles. After an already questionable second act (that feels very How to Train Your Dragon 3), its third act though fun is a complete mess. It's enjoyable because of what's taking place, but the way the film speeds through three or four different storylines tries to build tension instead makes one of the parts look ridiculously slow, and another too over-the-top. Also, the film's commitment to being for Disney and thus for kids, makes for an unintentionally and hilariously  Disney-fied ending that totally forgets everything that came minutes before.
ADVERTISEMENT - CONTINUE READING BELOW
Maleficent: Mistress of Evil isn't one of Disney's finest live-action films, but it surprises in how fun it is and how much it gives way to Disney exploring future live-action sequels with its other properties. The way this film found inspiration from other properties and fit them into the Disney mold is also quite admirable. This film feels inspired by war films and by Marvel movies in the way it goes big and crazy, yet still tries to stay true to its characters. Mistress of Evil pulls off the unexpectedly fun even if it means losing some semblance of a story, and that's at least better than causing your audience to fall into a deep sleep.
Rating: 3 out of 5 Spots
Maleficent: Mistress of Evil is in theaters October 16. Photos courtesy of Walt Disney Pictures.
Share this story with your friends!
---
Help us make Spot.ph better!
Take the short survey
More Videos You Can Watch
Load More Stories