(SPOT.ph) Like in a well-oiled machine or, say, in a perfectly built sports car, all the little parts of Ford v Ferrari come together to produce something truly exciting. The film has Logan director James Mangold behind the camera, Oscar-winning stars in Christian Bale and Matt Damon as leads, and a Tony-winning playwright as one of the screenwriters in Jez Butterworth. Plus, the film has production design, costumes, score, cinematography and more firing on all cylinders. All these parts work together so well to deliver one of the year's best films.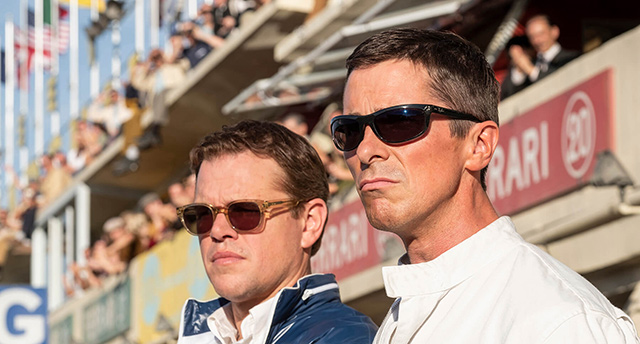 Ford v Ferrari tells not the story of, as the title suggests, two giant automobile makers, but instead the tale of two hard-working and gifted men (played by Bale and Damon) who made racing history. The film does start with a peek at the inner offices of the Ford Motor Company during a time when their cars were just not selling enough anymore. A marketing executive (Jon Bernthal) suggests entering the dominion of sports-car racing—one that is ruled by Enzo Ferrari (Remo Girone) and Ferrari—specifically the 24 Hours of Le Mans race in Paris, the world's oldest sports car endurance racing event, which Ferrari has dominated throughout the '60s. CEO Henry Ford II (Tracy Letts) is reluctant, but when a deal with Ferrari goes south, Ford sends his team to seek out the best sports car team to try and beat Ferrari.
ADVERTISEMENT - CONTINUE READING BELOW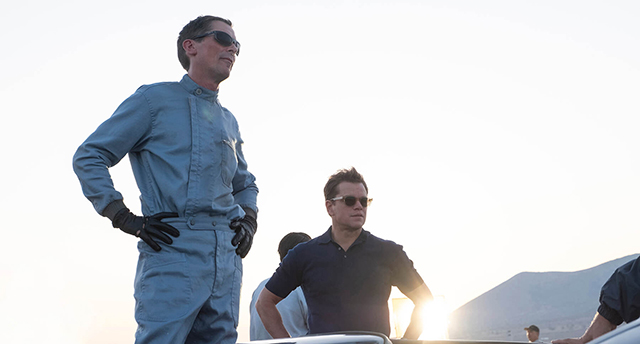 Enter automotive designer and engineer Carroll Shelby (Damon), who also happened to be the only American to win the Le Mans race, and Ken Miles (Bale), a British professional race car driver who knows his way around a car. Shelby and Miles work together to build the fastest car on the planet while Miles trains extensively to drive the car in the hopes of defeating Ferrari at Le Mans, but with a lot of corporate interference along the way, their work hits more stops than starts, putting into doubt the Ford team's chance to defeat their rival, and the success that Shelby and Miles are aiming for.
When it comes down to it, there's a familiarity to this story. It does follow the beats of a sports drama, and it's easy to question if the film adds anything much more to the racing-drama lexicon. Thankfully, the film is so expertly put together that it just speeds to the top of the pack. Mangold's direction is precise not just in skill but in emotional impact as well. The film is handsomely built with stunning racing set pieces, each one differing from one another, and there is so much excellent craft on display, from the beautiful parade of 1960s cars to the thrilling cinematography, but the film would never work as well as it does if the emotional moments weren't perfectly calibrated and expertly placed. Ford v Ferrari earns its emotional payoffs and its affecting moments. This isn't just a film so nice to look at, it actually crashes into the viewer emotionally when it counts.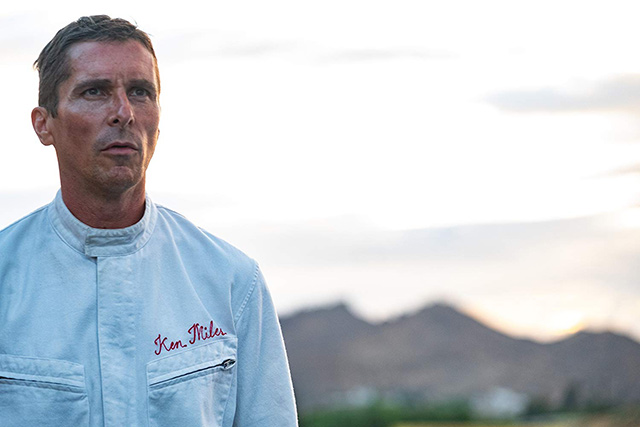 A lot of that emotional heft comes from a supremely likable Bale as Ken Miles. He's goofy but believable, charming but headstrong. Bale is the absolute gold-medal winner of this cast with his effortless portrayal, but everyone else delivers great performances throughout. While Miles gets rounded out with a family backstory, Shelby's role doesn't really have much outside of doing the business side of things, but Damon still shines.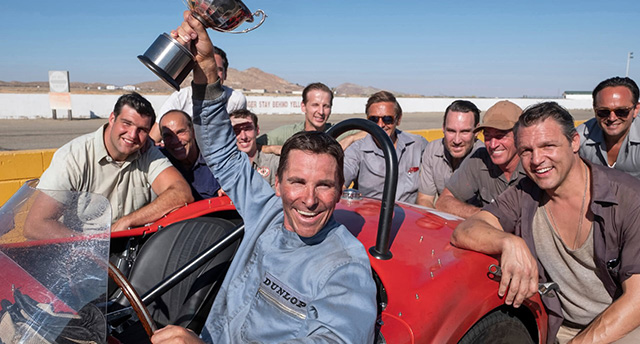 ADVERTISEMENT - CONTINUE READING BELOW
The supporting cast is also terrific and deserve cheers all around, starting with an amazing Letts, who plays the tough-talking and determined Henry Ford II. It's a fantastic performance that's both dramatic and comedic. Bernthal doesn't have a ton to do outside of the first 20 minutes, but he's always exciting to watch. Josh Lucas, who plays Ford vice president Lee Iacocca, is the "love to hate" character of the bunch as he plays the annoying thorn on the side of our lovable leads. Caitriona Balfe of Outlander fame makes the most of her undercooked role, but it's child star Noah Jupe (Wonder, A Quiet Place)—may be the best young actor working today—that puts in the heart of this film as Miles' son Peter, eliciting tears from viewers with a mere look or a soft-spoken line.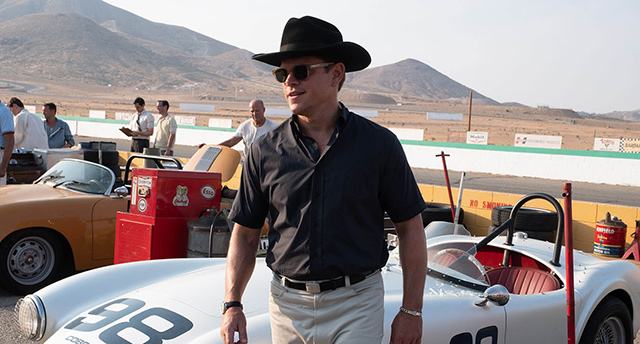 One of the best aspects of this film is its way of making it a movie about racing but also about business, family, and friendship. Half the film goes into the Ford dealings, and the other half is purely exhilarating race sequences that don't just show off great racing, but actually gets down to the nitty-gritty of racing. Miles isn't just a great driver because his car is fast or he knows how to drive past his opponents. He's a great driver because he understands how a car moves, and it's a marvel to watch Bale as Miles figure out what's wrong with his car, how to solve a problem, and tell his car to "giddy up" as he attempts to pass other racers.
There are some bits about the film that could have used a few more seconds at the pit stop, as a few stories are too underserved to make much of anything. The Ferrari clan is painted over with a real broad stroke of bright red "evil Italian" paint, and Miles' family life is very basic. We never really understand either why Miles loves racing and why he puts his body on the line for it. There are little issues here and there, but they are all but small hurdles that the film manages to almost smoothly get across.
For the most of its fast-paced and full-speed glory, Ford v Ferrari is an exciting thrill ride that packs emotional wallops from the starting line all the way to the finish, featuring wonderful performances and gorgeous craftsmanship. While it may not bring any new things to the race, it is an effective piece of Hollywood filmmaking that succeeds both in style and function, and that's more than enough to claim a spot on the winner's podium.
ADVERTISEMENT - CONTINUE READING BELOW
Rating: 4.5 out of 5 Spots
Ford v Ferrari is in theaters November 13. Photos courtesy of 20th Century Fox.
Share this story with your friends!
---
Help us make Spot.ph better!
Take the short survey
More Videos You Can Watch
Load More Stories